–
The best districts in Barcelona seem to be El Raval, El barri Gotic and El Born.
–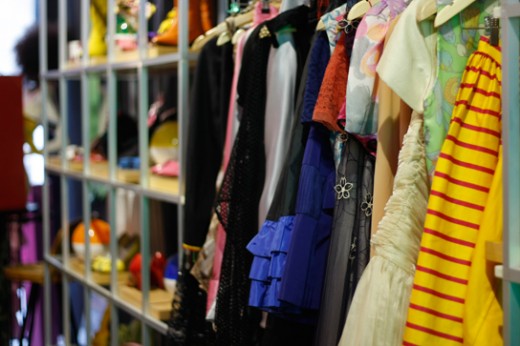 Shopping:
Most of the stores are closed on sunday. It important to know !
They also open around 12 h in the afternoon during the rest of the week, and close around 8 in the evening.
– Le swing: ( There's 3 of them )
C/ Doctor Dou 11
riera Notariat 3
Riera Baixa 1
My favorite vintage stores in Barcelona, especially « Blow » riera Doctor Dou.
The riera Baixa is full of other vintage stores.
– Uterqüe: Passeig Gràcia 65
Nice bags, shoes and accessories.
– Coquette : C/ Rec, 65
Beautiful store with a good designers selection. Spanish Labels, but not only.
–  Ivo & Co: Carrer del Rec 20.
Home accessories, with a vintage feel.
– Heritage: Banys Nous, 14.
A vintage store mostly selling accessories. It kind of look like a museum. 
Note the door is locked, and that it's forbidden to touch the things which is very, very, very annoying ( at least for me ) !
–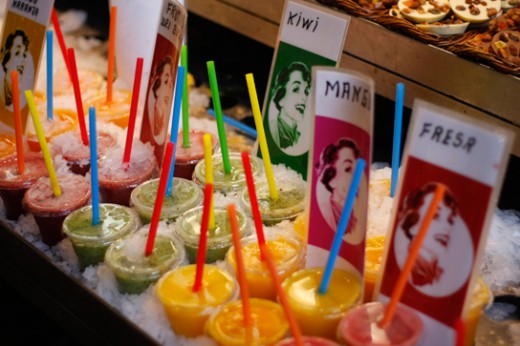 Market, cafes and restaurants:
– El mercado de la Boqueria: Plaça de la Boqueria.
Nice market next to la Rambla.
–  Caelum. Carrer de la Palla 8.
A great cafe. best sitting is in the Basement.
– El bosc de les fades: Passatge Banca 5.
A Bar which seems like you'r in a fairy forest. Weird but funny.
–  Ambos Mundos: Plaza Reial 10.
A good restaurant located in a great place. My boyfriend loves the deep fried squid rings there ( calamares fritos ).
–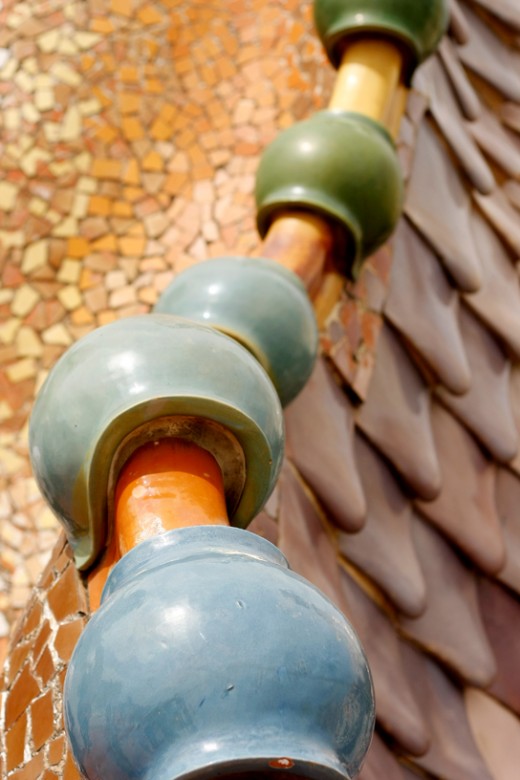 Sights
– El Parc Güell: Subway station Lesseps.
You can't miss this parc, or you'll regret it all your life ;-)
– Casa Batlló: Passeig de Gràcia 49; and Casa Milà: Passeig de Gràcia 92.
– La Sagrada Familia: Subway station Sagrada Familia.
– El parc del Laberint d'Horta : Carrer dels Germans Desvalls, 08035
A parc with a great labyrinth !
—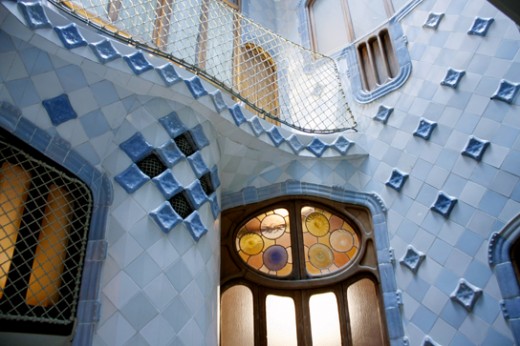 Hotel: I have not any one to recommend, but any in El Raval, El barri Gotic and El Bor is well located.
Google maps is a good help in hotel search.
–