–
–
Je me souviens du défilé Chloé printemps été 2004. Un certain jean taille haute, orné de tresses m'avait tout de suite tapé dans l'œil.
Je venais de terminer le lycée à ce moment là, et bien qu'il s'agisse sans doute d'une des pièces les moins chères du défilé, me l'offrir ( même à coup de babysittings effrénés ) n'était pas de l'ordre de l'envisageable.
Quelle joie de le voir donc spécialement réédité cette année, à l'occasion de l'édition anniversaire de Chloé !
Après toutes ces années, ce jean a tellement été désiré que je n'ai pas hésité une seconde à l'acheter cette fois ci.
Le porter aujourd'hui me rappelle de nombreux souvenirs.
Le règne grandiose de Phoebe Philo chez Chloé, mais aussi cette période où accroupie par terre dans ma chambre et assoiffée d'inspiration, je passais des heures à découper des silhouettes dans Vogue, Numéro et L'Officiel.
–
–
♫ ♪ Jane Birkin – Ballade de Johnny Jane
–
–
I can still remember the Chloé Spring Summer 2004 fashion show. Some high waisted jeans, orned with braids immediately caught my attention.
I had just finished high school at the time, and although these pants were probably the cheapest from that collection, buying them (even turning myself into a sleepless babysitter to get a few pennies) was out of the question.
So imagine my hapiness when I saw these jeans were reedited, for the Chloé anniversary special edition !
After all these years, these jeans were still in my mind, so I didn't hesitate to buy them this time.
How does it feel to wear them today? Well, it brings back a lot of memories.
The unforgatable time of Phoebe Philo at Chloé, and the time when inspired by fashion magazines, I was spending hours, squatting on the floor of my room, cutting out silhouettes in Vogue, L'Officiel and Numéro.
–

–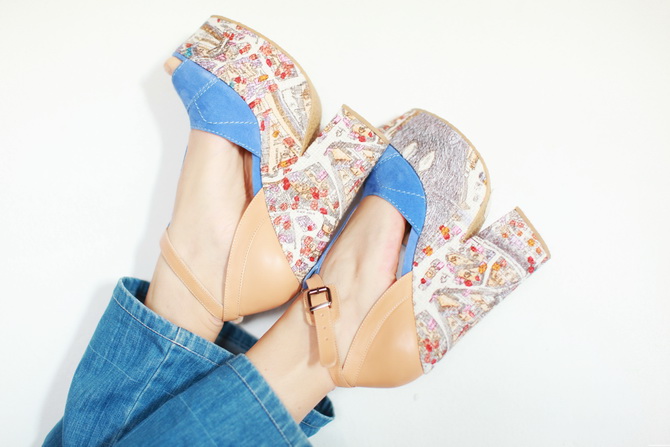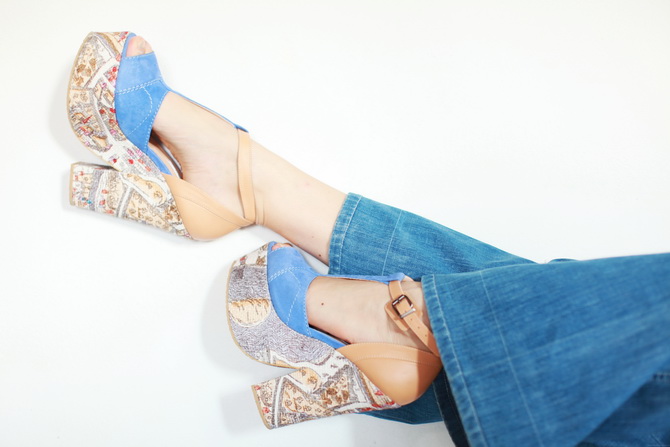 –
–
Jeans : Chloé
Chaussures / Shoes : Carven
Blouse : Zara
Collier / necklace : Chanel ( My-Wardrobe Vintage Heirloom )
–
–
–
Related posts :
---