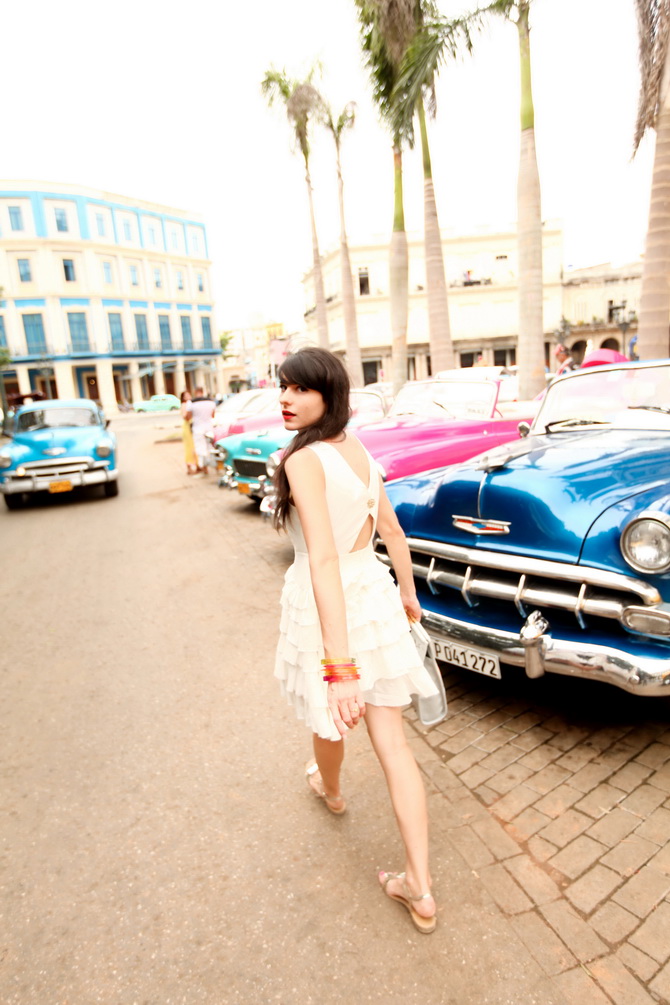 –
–
« Almendrón », c'est le nom par lequel les cubains désignent les très vieilles voitures américaines.
Ces voitures font à présent parties du patrimoine culturel de l'île, c'est même devenu l'emblème du pays ( essayez de me trouver un guide sur Cuba qui n'ait pas l'une de ces vieilles voitures sur la couverture ! ).
Elles étaient là déjà avant le début du communisme en 1959, quand plus aucun véhicule n'a passé les frontières du pays. Autant dire que c'est un miracle qu'elles roulent encore !
–
Un miracle, ou un soin tout particulier apporté par leurs propriétaires.
En effet ( surtout quand on sait que la grande majorité des Cubain n'ont pas de voiture ) les Almendrones sont des biens très précieux ( certains propriétaires vont jusqu'à méga tuner leur intérieur avec lecteurs CD, néons et écrans vidéo ).
Elles se transmettent exclusivement de père en fils. Les actuels propriétaires témoignent donc indirectement de la classe sociale de leur arrière grand-père ( C'était des voitures extrêmement luxueuses à l'époque ).
Les lois restent très strictes au sujet de ces voitures ( bien que les Cubains aient le droit de se les vendre entre eux, c'est toujours le propriétaire d'origine qui conservera les papiers du véhicule par exemple ).
–
Je mentirais si je disais que je ne suis pas venue à Cuba pour ces voitures. En grande fan de modèles anciens, j'étais extrêmement excitée à l'idée de découvrir ce musée à ciel ouvert.
Regarder une rue active de la Havane est un véritable plaisir. Ça grouille de voitures anciennes partout. On se croirait dans un film ! ( Vous pouvez également imaginer tout le bruit que ça fait ).
Le modèle le plus répandu à Cuba est cependant la Lada 2101, une voiture Russe apparue dans les années 70. Pas tout à fait aussi charmante; mais déjà plus moderne.
Avec les réformes qui évoluent, il y a de plus en plus de voitures modernes, et de ce fait … de moins en moins d'Almendrones. ( C'est plus confortable pour tous, mais ça a bien moins de charme ! )
–
Remarquant cela, j'ai alors voulu en profiter à fond !
Il m'a été extrêmement difficile de ne pas succomber à la tentation de prendre la pose à côté de chaque belle Almendrón que je croisais sur mon chemin. C'était mon petit plaisir de vacances.
Une manière de vous prévenir que oui, il va y avoir énormément de photos de voitures ces prochaines semaines sur le blog !
–
Si tout comme moi vous êtes fan de voitures vintage, et que l'aventure vous tente, je ne peux que vous conseiller d'aller à Cuba.
Je suis persuadée qu'il ne reste plus que quelques années avant que les voitures anciennes disparaissent complètement.
Mais pour se rassurer, même si le décor ne sera plus le même, il faut se dire qu'il restera toujours quelques belles Cadillac, Chevrolet, Dodge, ou autre Ford pour balader les touristes ;)
–
–
♫ ♪ Omara Portuondo – La Sitiera
–
–
« Almendrón » is the name Cuban people use for their old american cars.
These cars are now part of the Island's cultural heritage, and even became the symbol of the country overseas ( just try to find a guide of Cuba without one of these cars on the cover ! ).
They were driven on Cuban roads even before the beginning of communism in 1959, when no more cars entered the country. It's a miracle they are still working !
–
A miracle, or very special care from their owners.
Indeed ( especially knowing that most of the Cubans don't own their own cars ) the Almendrones are very valuable assets ( some owners customize the inside with CD players, LCD screen and neon lights ).
They are transmitted exclusively from father to son. The current owner therefore indirectly reflect the social class his family used to be ( It was extremely luxurious cars at the time ).
The laws are very strict with these cars. For example, even though Cubans can sell them to other Cubans, it is still the very first owner of the car that will keep the papers of the vehicle.
–
I'd be lying if I said I didn't come to Cuba for these cars. As a big fan of the vintage ones, I was extremely excited to see this open-air museum.
Watching a street in La Habana is a real pleasure. Old cars are everywhere, it's just like in a movie ! ( But you can also imagine the noise that makes )
However, the most common car in Cuba is a Russian one: the Lada 2101, which arrived in the 70's. Not quite as charming, but a bit more modern at least.
With some new reforms, there are more and more new cars in the city, which means less and less Almendrones ( it's more comfortable for everyone, but we definitely loose the poetry ).
–
When I noticed, I decided I would enjoy these old cars as much as I could !
Which is why it was extremely difficult for me not to strike a pose everytime I saw one of these beautiful Almadrón. It was my holiday treat.
This was just a hint to say that yes, there will be a lot of cars pictures on the blog these coming weeks !
–
If like me you're a vintage cars lover and are tempted by the adventure, I can only advise you to go to Cuba.
I am convinced that there's only a few years left before these cars disappear completely.
But the decor may change, I'm sure there will always be a few Cadillac, Chevrolet, Dodge, and Ford left for tourist tours !
–
–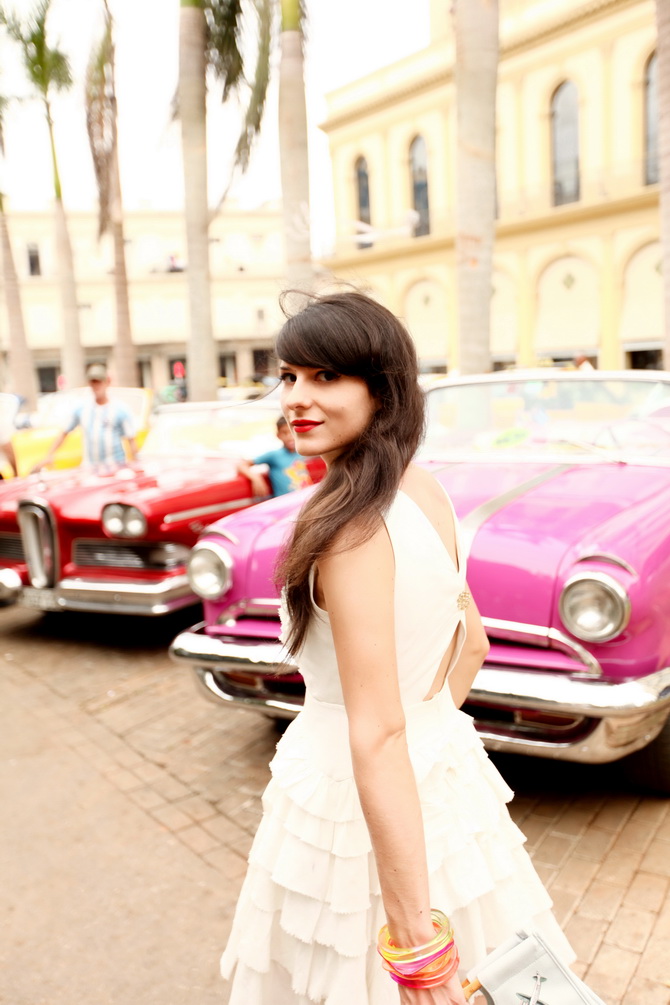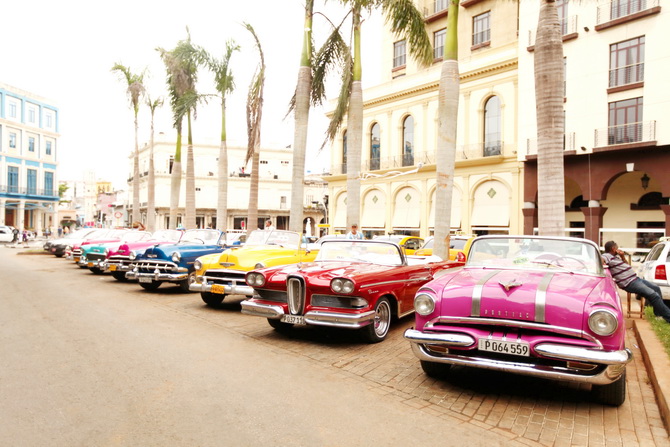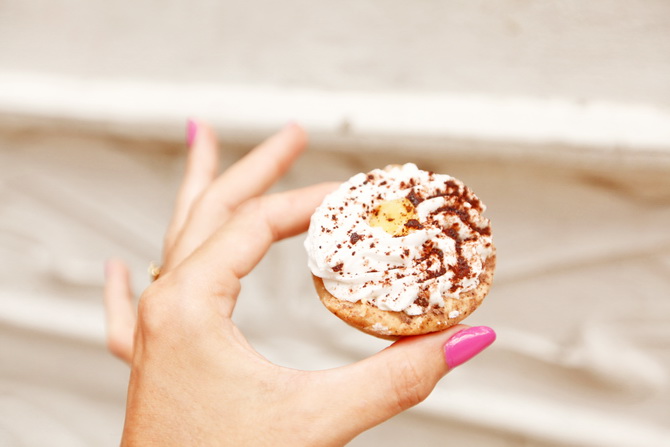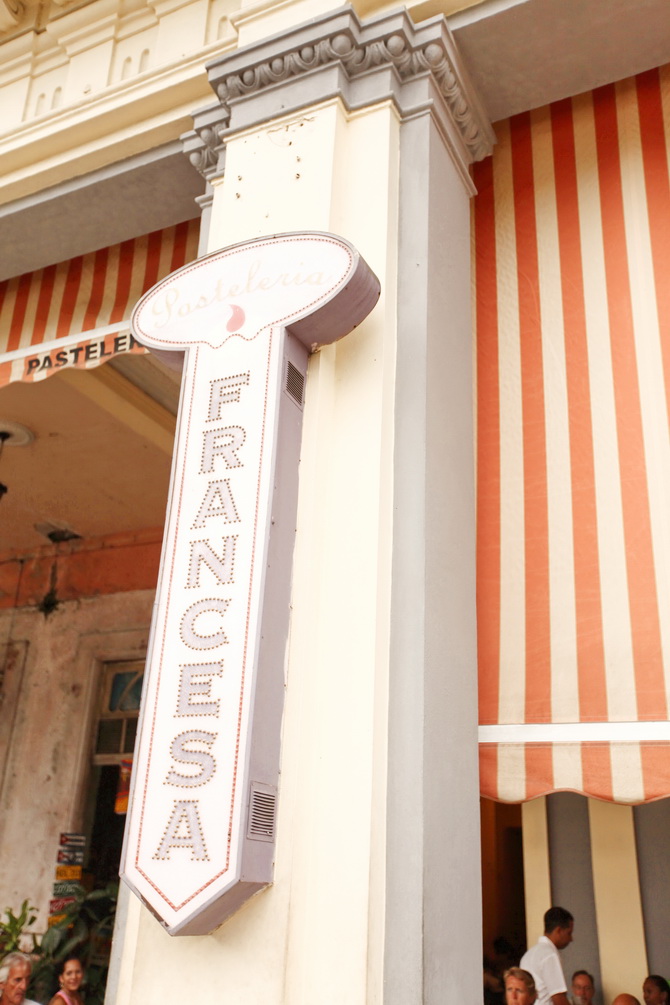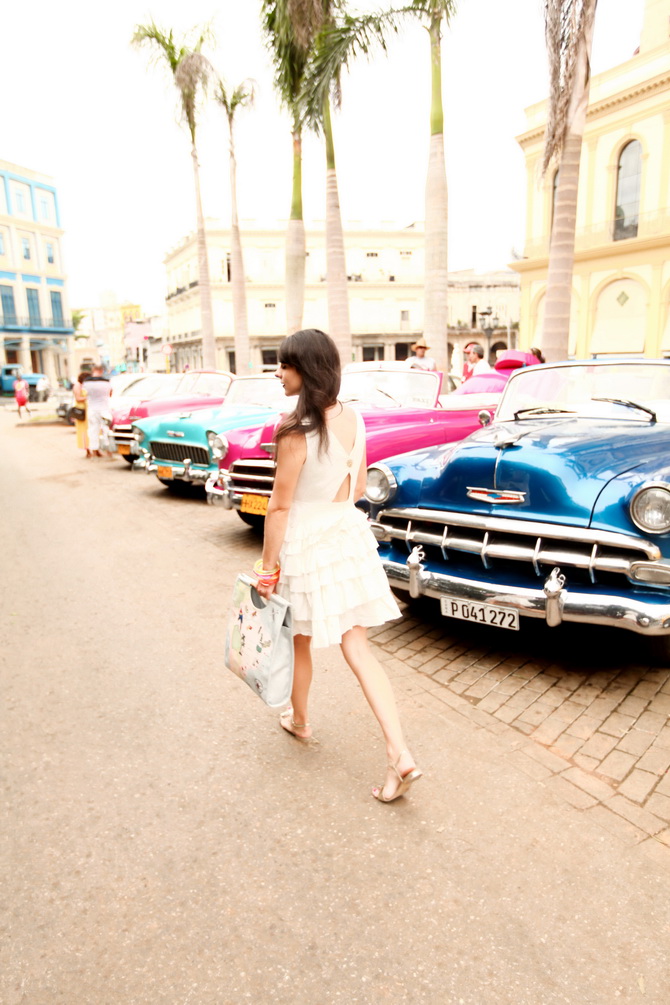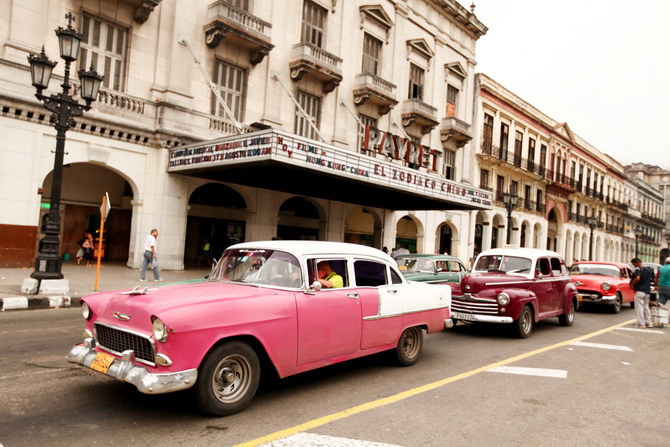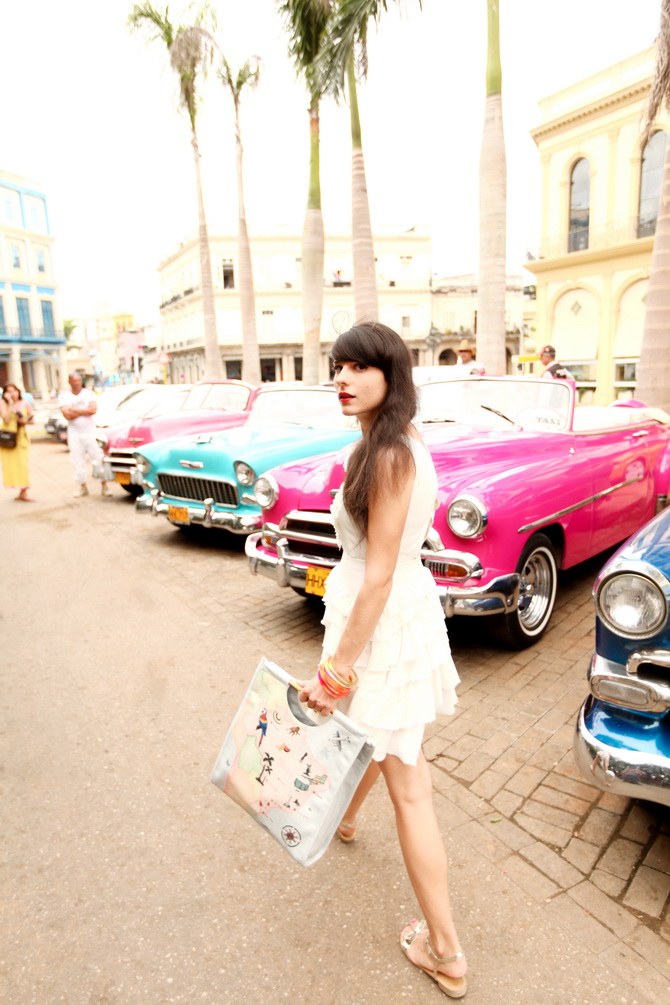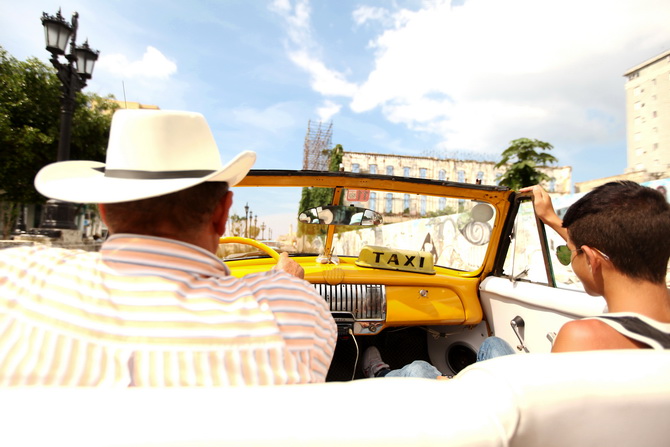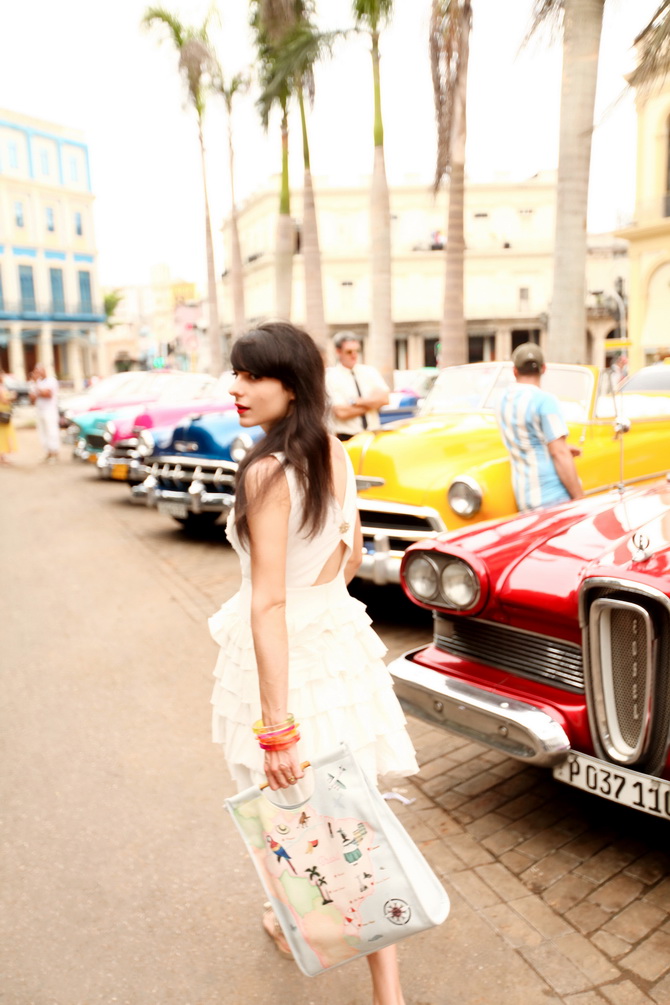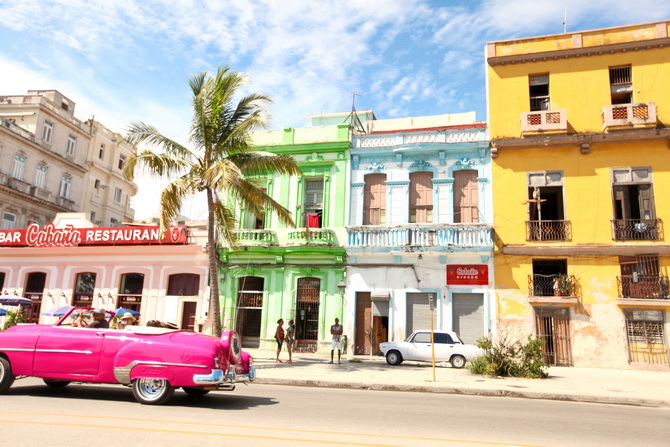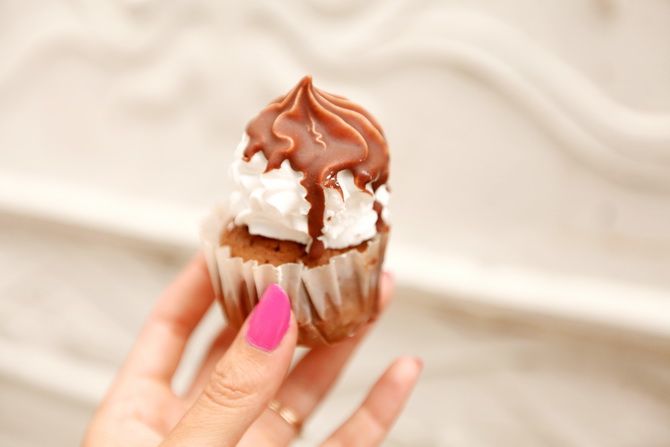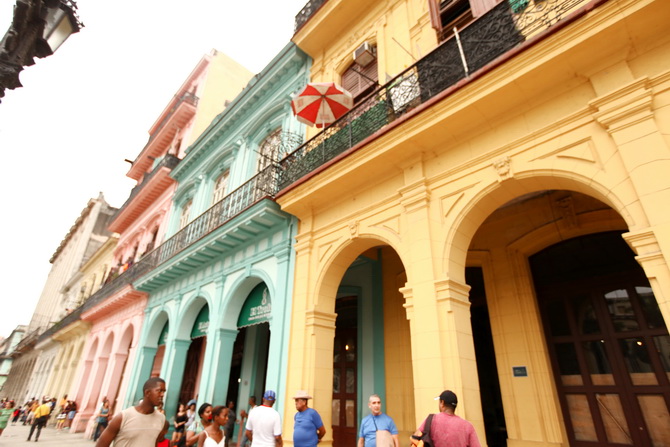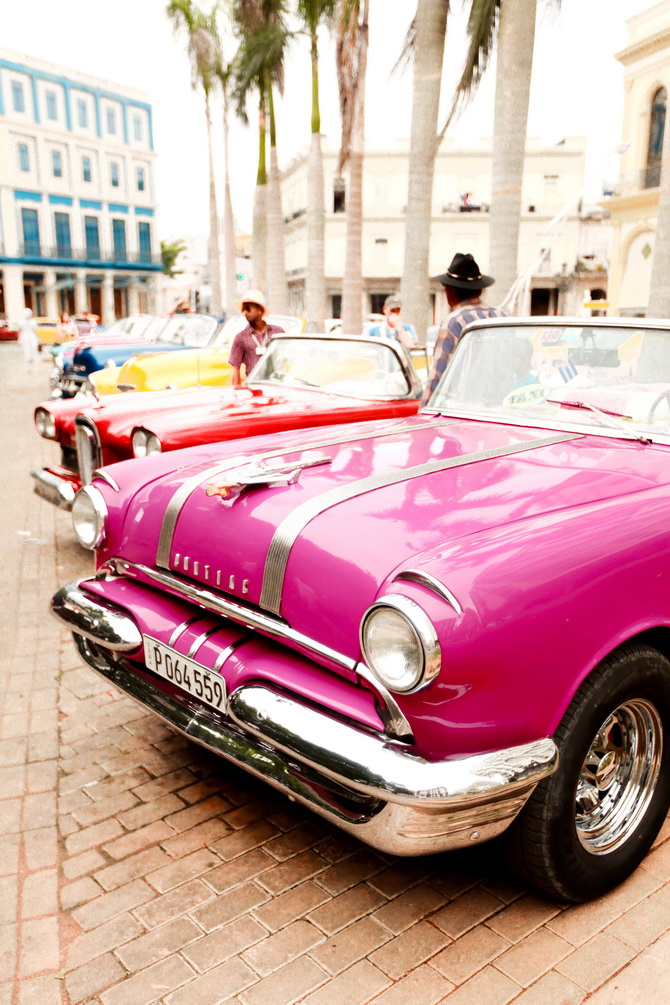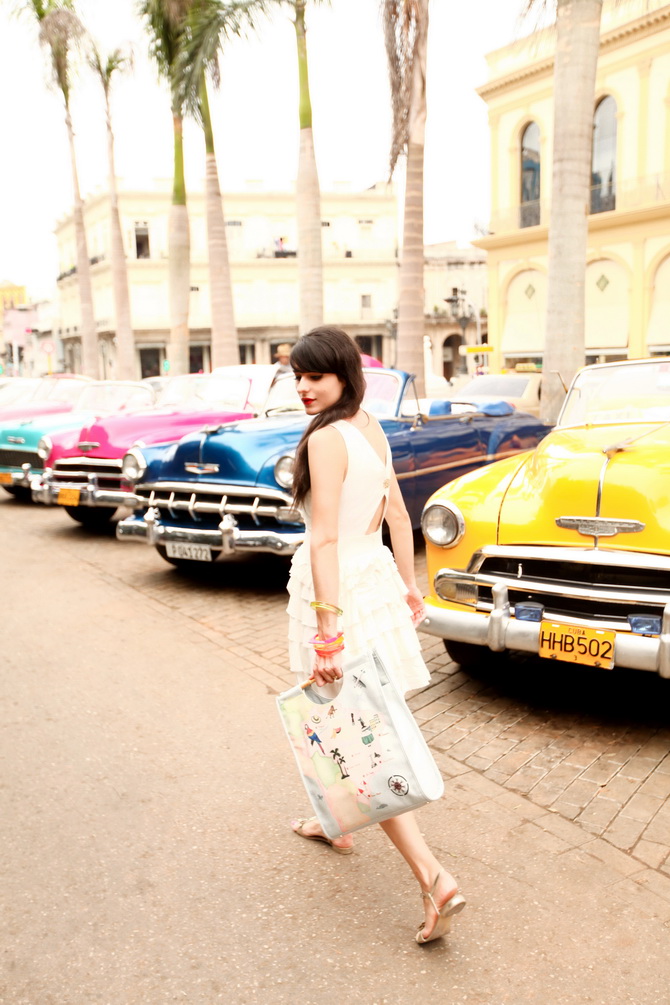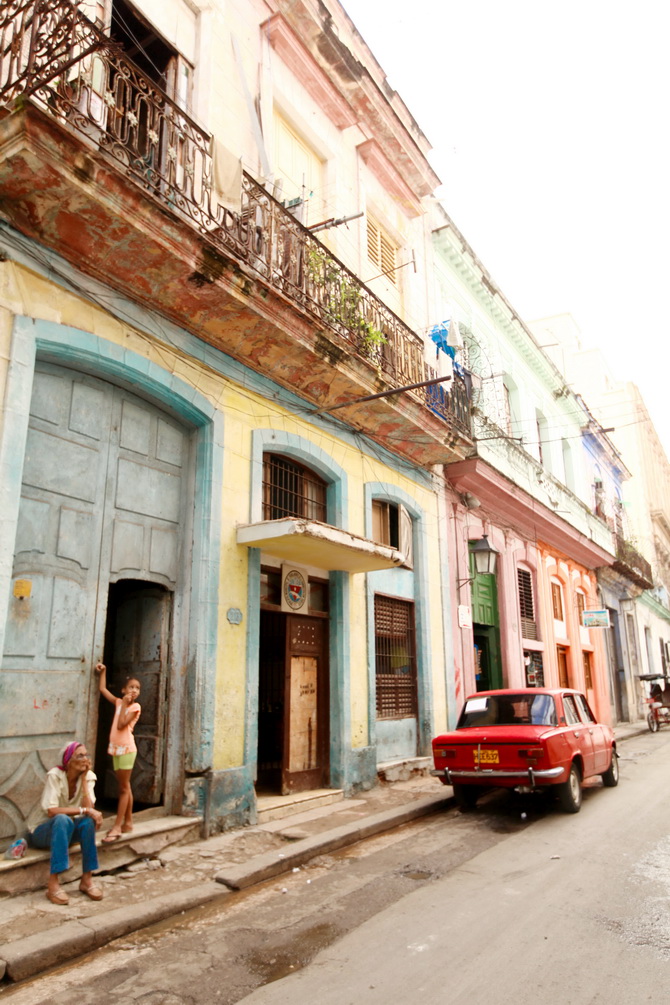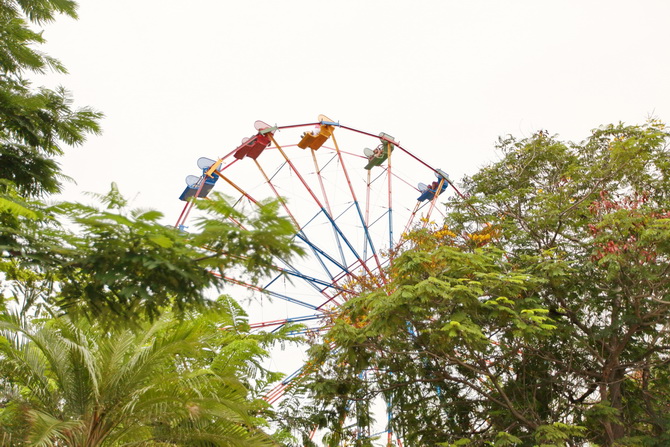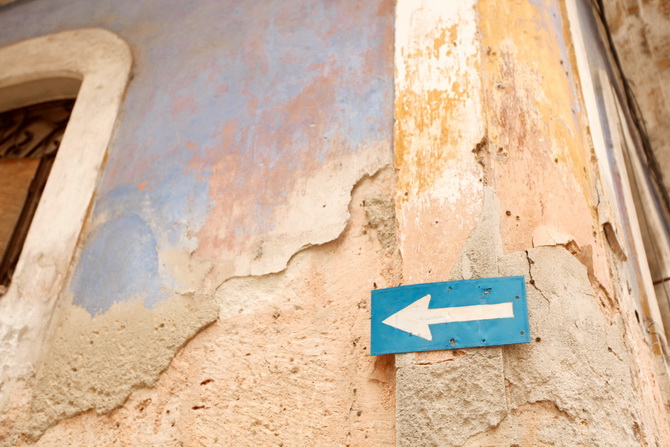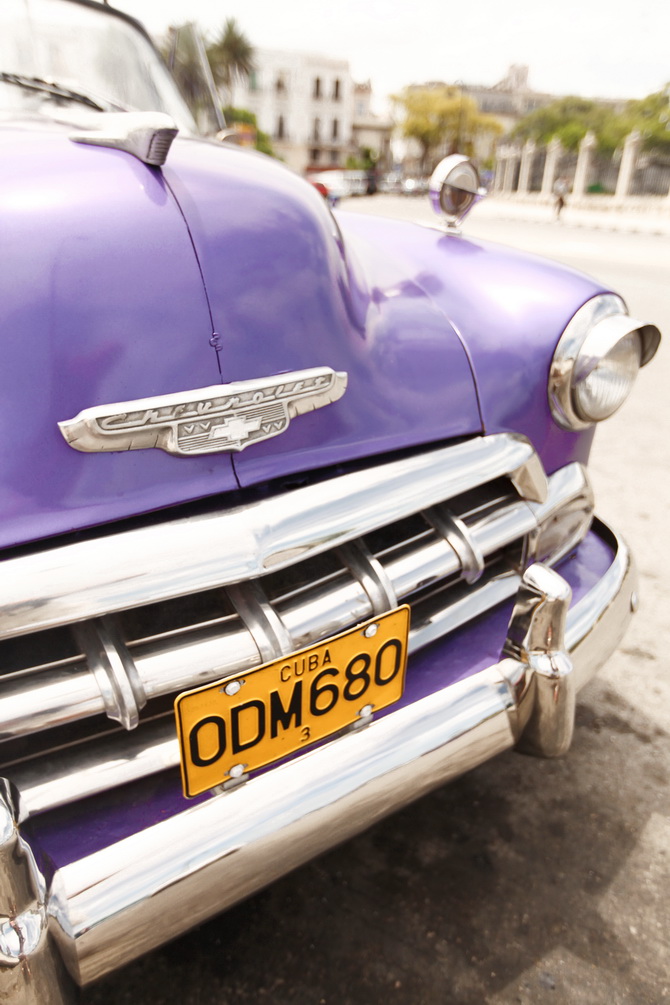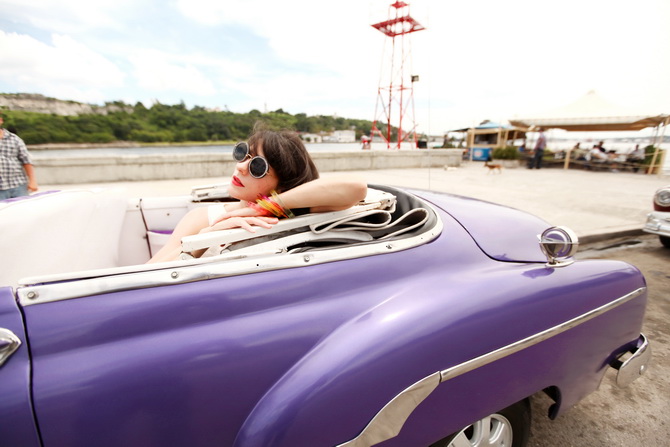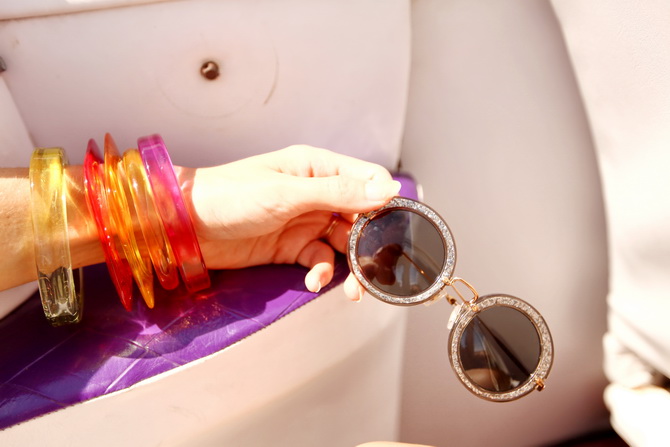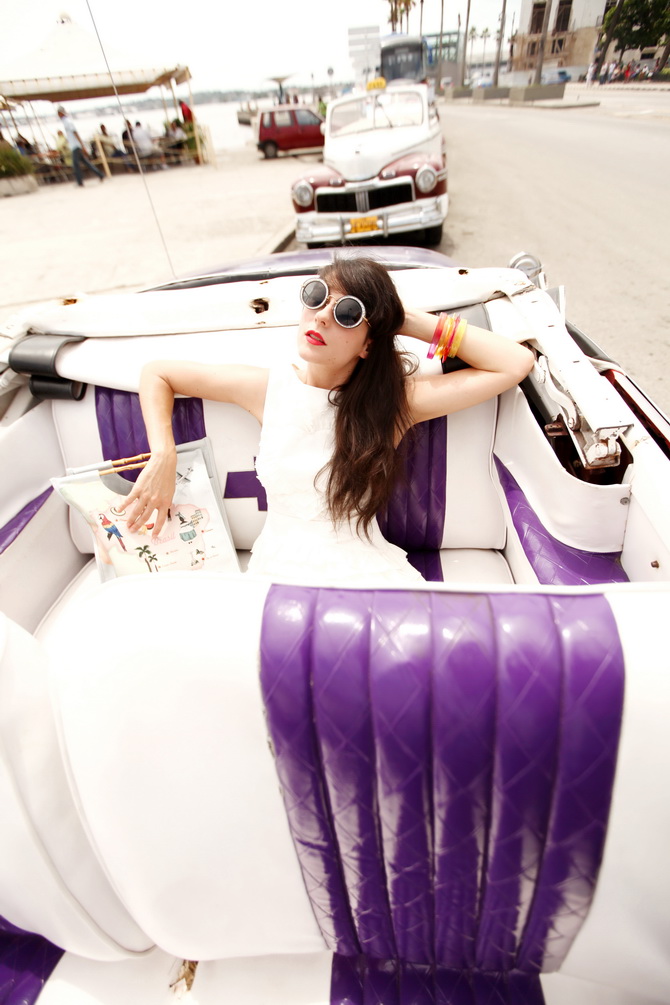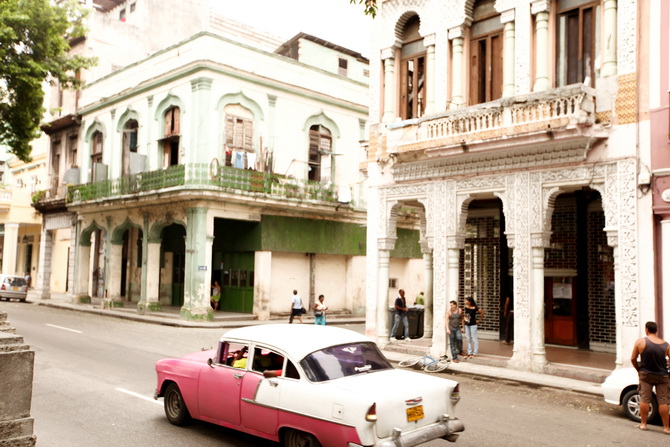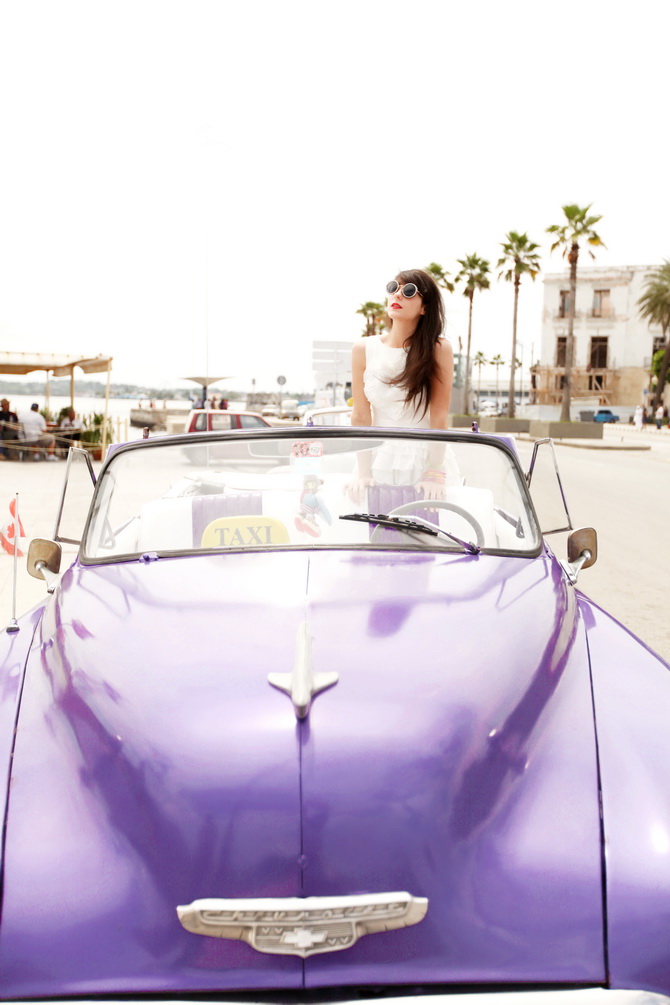 –
Robe / Dress : Sretsis
Sac / Bag : Charlotte Olympia
Bracelets : Topshop
Sandales / Sandals : Carvela
Lunettes / Sunglasses : miu miu
 –
–
–
Related posts :
---