–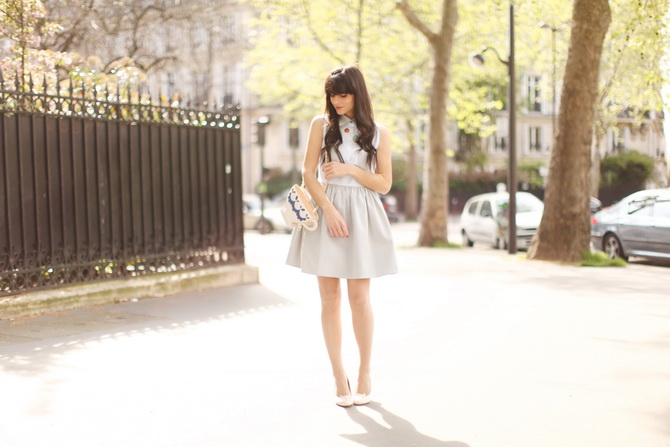 –
–
Non pas que je l'ai fait exprès, mais l'alliance de ce sac en forme de tasse de thé, de ces poches et de ces chaussures chat me fait penser à Alice au Pays des Merveilles.
Il ne manquerait plus qu'un lapin qui coure à folle allure, et je me rapprocherais de l'héroïne de Lewis Carroll.
–
–
♫ ♪ Belle and Sebastion – For The Price Of A Cup Of Tea
–
–
I didn't think about it when I first dressed up, but this outfit reminds me of Alice In Wonderland.
Probably because of the teacup bag, and the cat details on my pockets and shoes.
The only thing missing would be a rabbit running through, and I would get even closer to Lewis Carroll's heroine.
–
–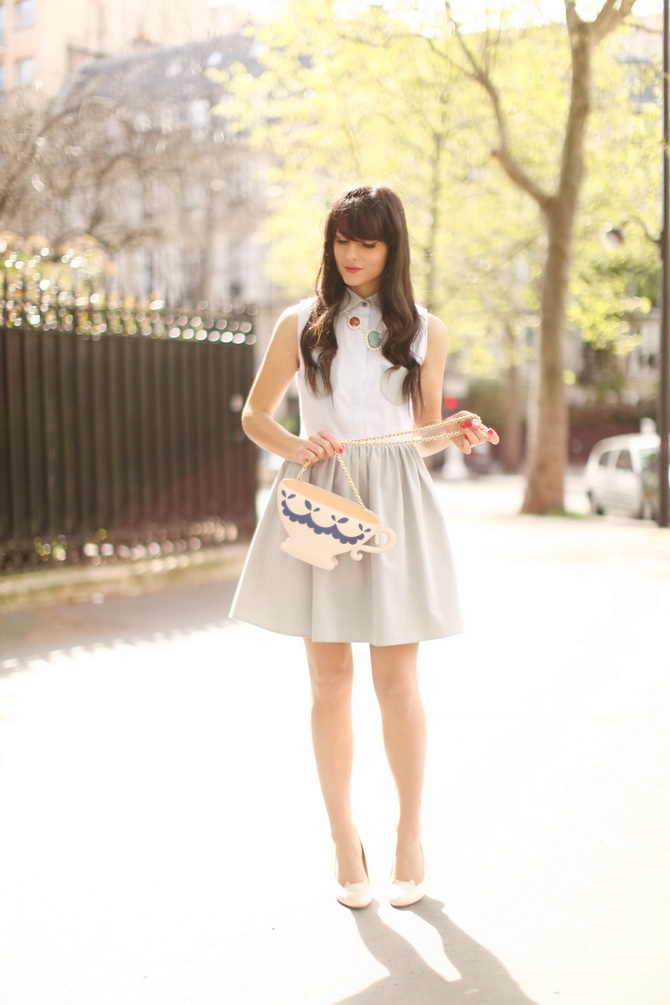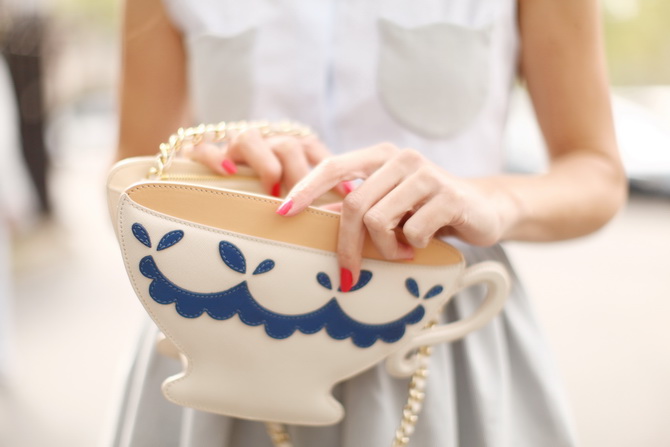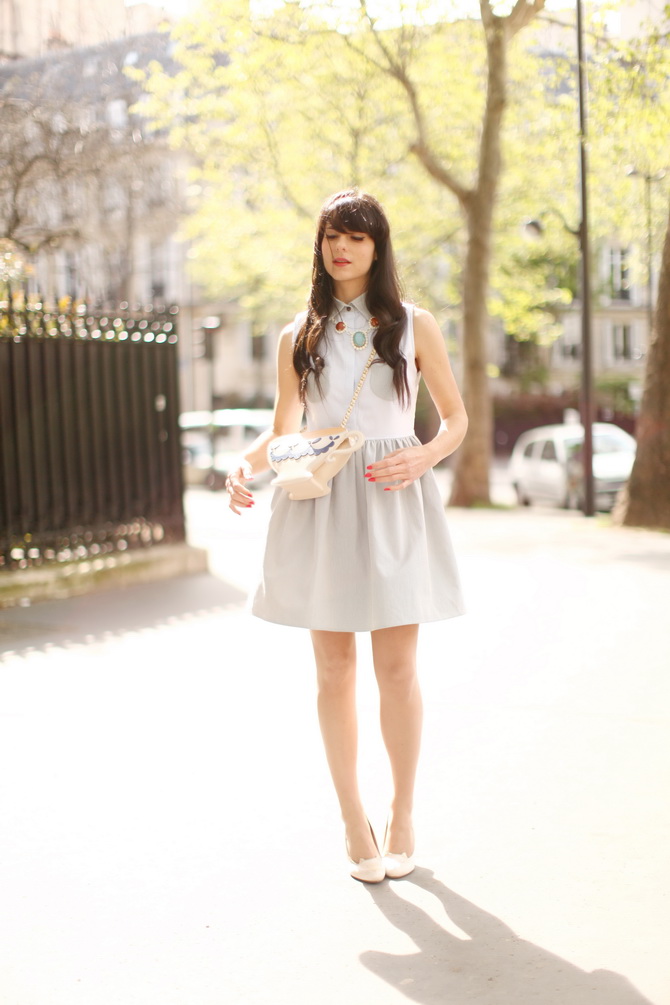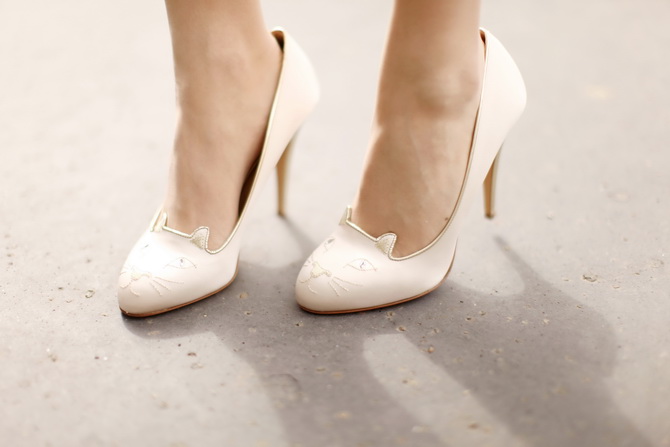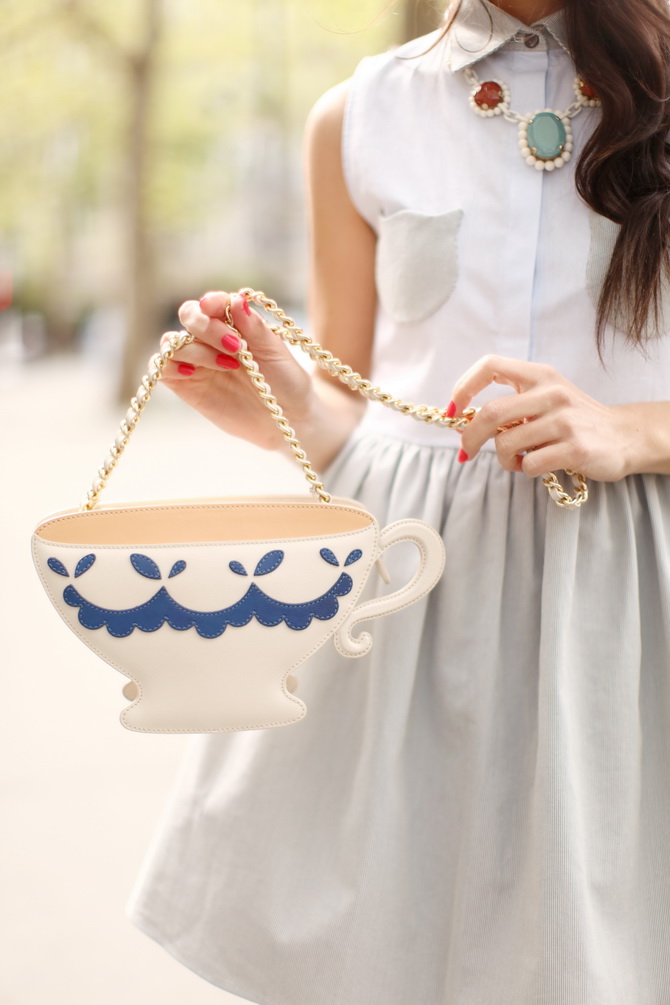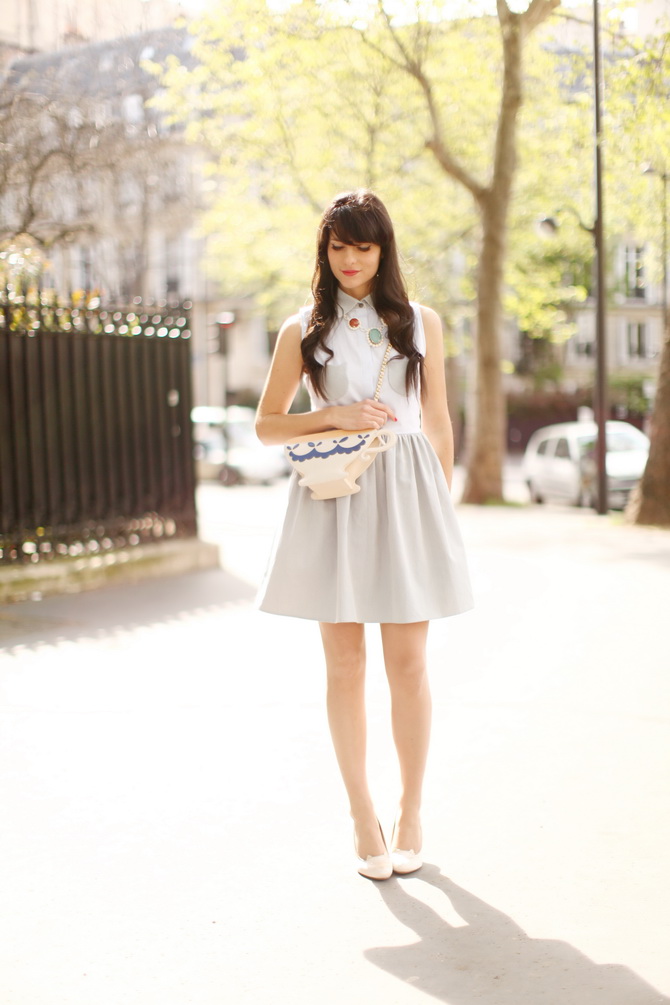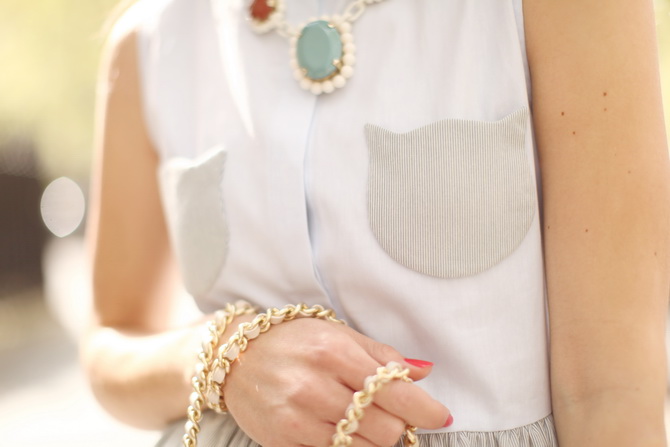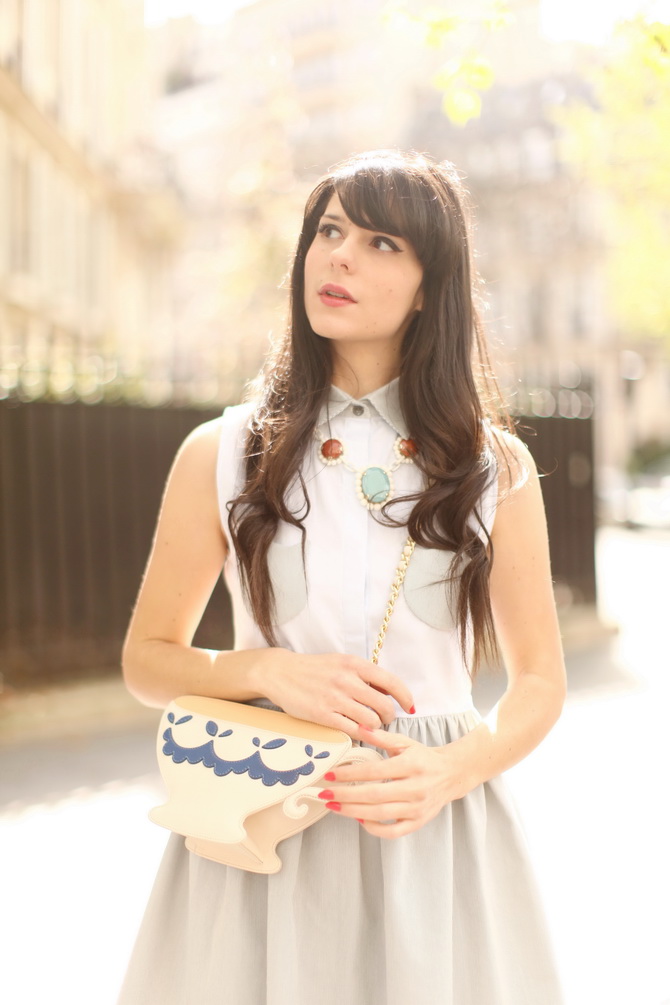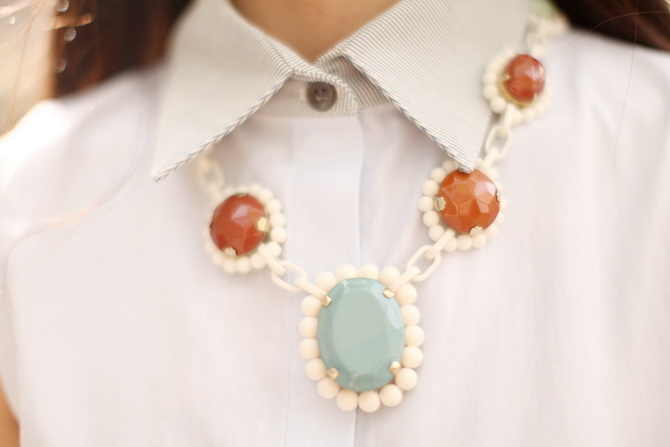 –
Robe / Dress : It's Okay My Dear
Sac / Bag : Moschino Cheap & Chic
Chaussures / Shoes : Charlotte Olympia
Collier / Necklace : Mademoiselle Tara
–
–
–
Related posts :
---