–
Have you ever seen Harold and Maude?
This 1970s film tells the story of the unlikely friendship between Harold, a young upper class man of 20 who is obsessed with death, and Maude, a 79-year-old anti-conformist who shares Harold's infatuation with graveyards.
I love Maude for her vigour and for her originality. So much so in fact, that Lila and I decided to hold a little photo shoot in her honour.
In order to recreate the mood of the movie, where else would we go but one of the most beautiful cemeteries in Paris: Père Lachaise!
–
Music: Cat Stevens- If you want to sing out ( harold and maude theme )
–
Avez vous vu Harold and Maude ?
Ce film des années 70 raconte l'improbable rencontre entre un jeune homme suicidaire de 20 ans issu de la haute bourgeoisie, aimant particulièrement assister aux enterrements, et Maude, une anticonformiste qui partage son attirance pour les cimetières, et va bientôt fêter ses 80 ans.
Maude m'hypnotise, elle me plaît pour sa vigueur et son originalité, et m'a ainsi donné envie de recréer son personnage lors d'une petite séance photo en compagnie de Lila.
A partir de cette idée, quoi de mieux que le cimetière du père Lachaise, l'un des plus beaux de Paris, pour retranscrire l'ambiance du film ?
–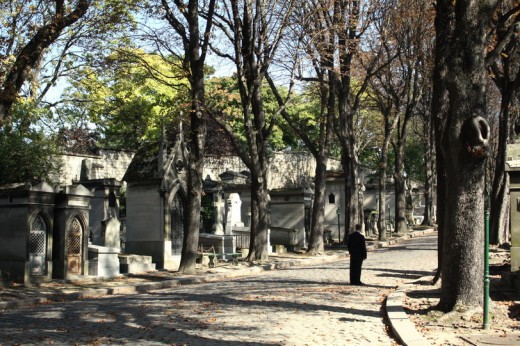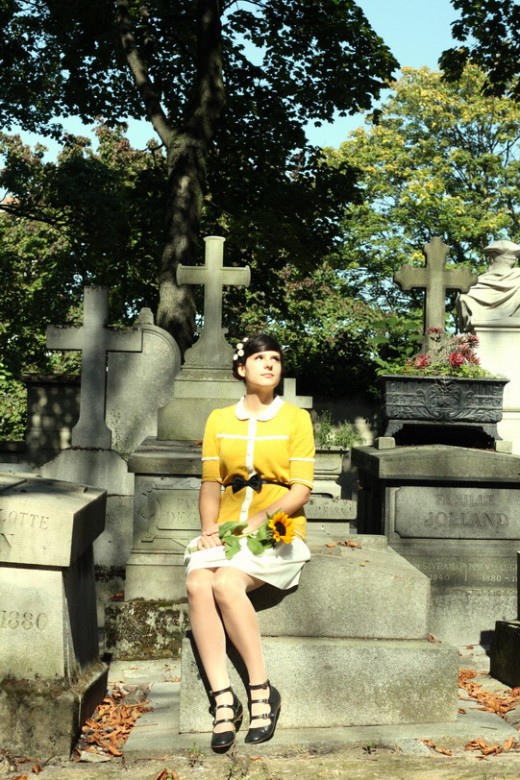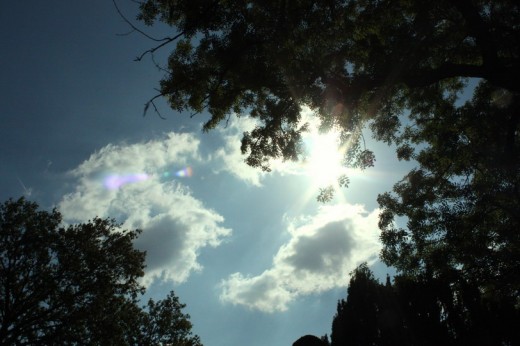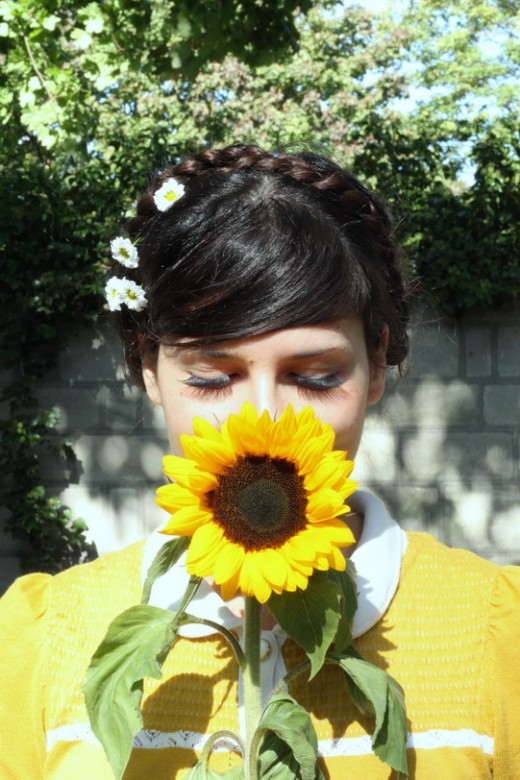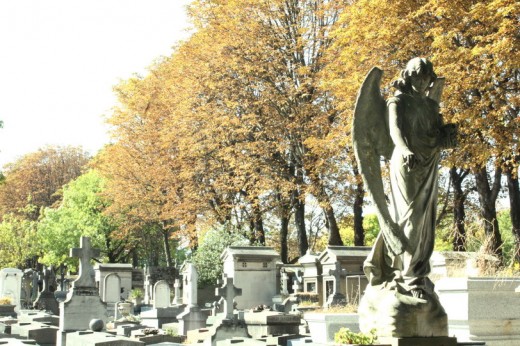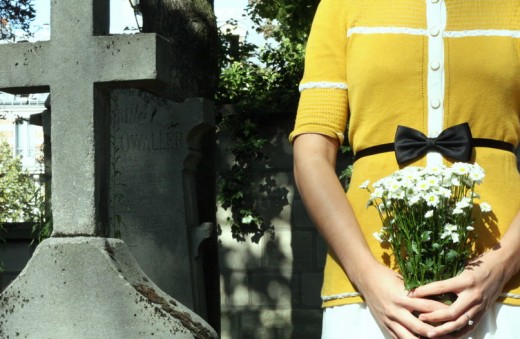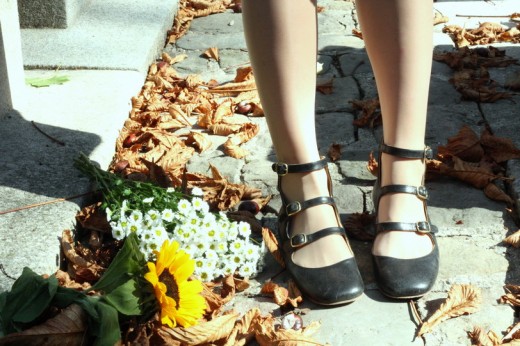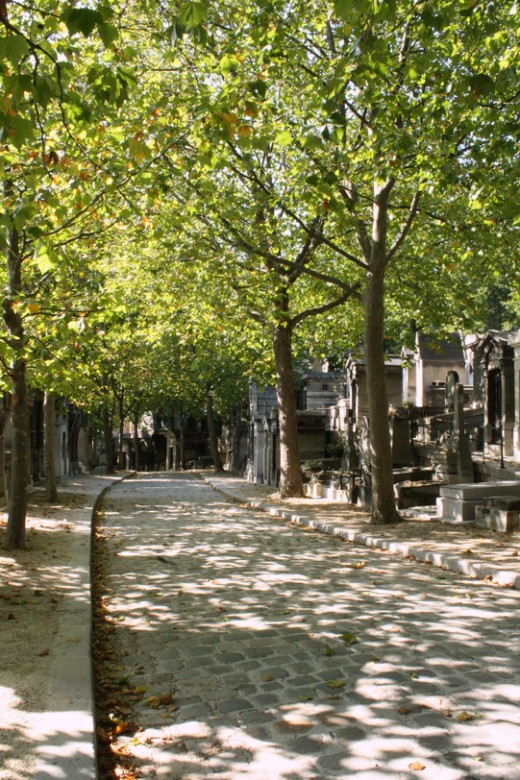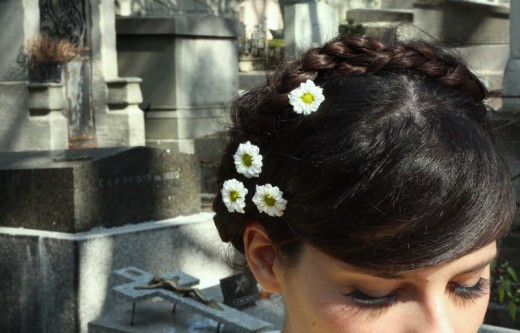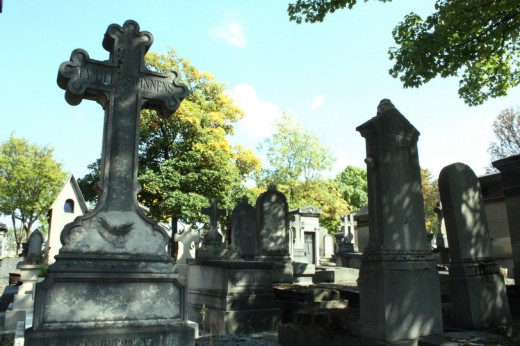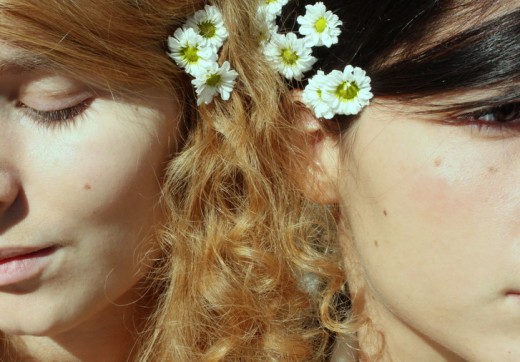 –
gilet et jupe H&M
ceinture noeud vintage
chaussures Chloé
–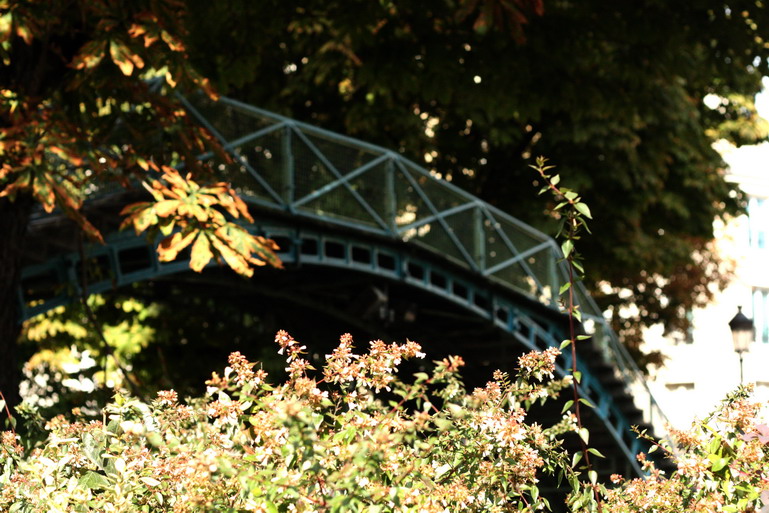 –
Il y a beaucoup d'endroits dans Paris que je ne connais pas, ce qui est assez honteux quand on sait que j'habite ici depuis toujours.
Je fais souvent des projets de ballades, mais fini souvent par gâcher mon dimanche en restant chez moi, bêtement affalée sur le canapé.
Afin d'y remédier, j'ai fini par me bouger un peu, et ai proposé à Lila une promenade le long du canal Saint martin, devenu connu de tous suite au fameux ricochets d'Amélie Poulain.
Une robe fleurie portée sans collant pour profiter des derniers jours ensoleillé, et me voila déjà partie admirer les écluses, photographier les façades pastels des boutiques, et observer avec amusement la foule traversant les ponts.
Une jolie ballade qui s'est terminée en beauté autour d'un thé sur les banquettes moelleuses du café de l'hôtel du Nord, et qui sera à renouveler sans aucune hésitation !
–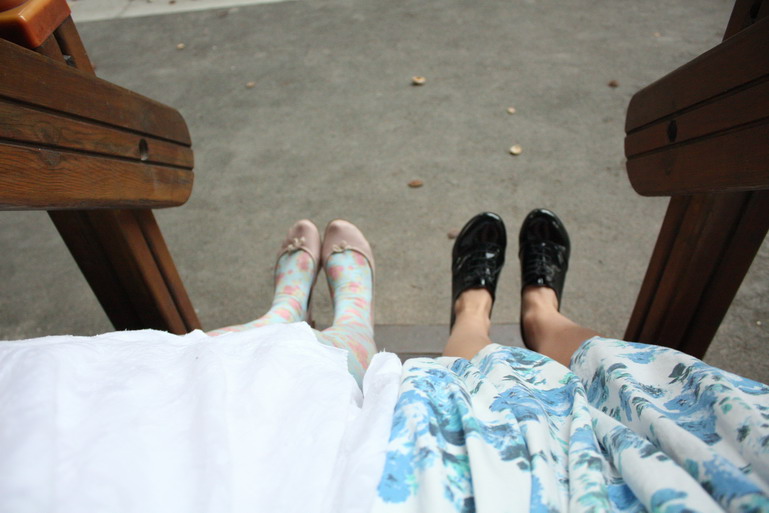 –
There are so many parts of Paris that I'm not familiar with, which is kind of shameful considering I've lived here forever.
I keep planning to explore the city, but I often wind up simply wasting my Sundays away, lazily sprawled out on the couch.
As a means to remedy this situation, I finally managed to get out of the house by asking Lila if she'd like to take a walk along Canal Saint Martin, the famous spot where Audrey Tautou can be seen skipping stones in Amélie Poulain.
Barelegged for one of the last times of the season and wearing a flower print dress, I was off to admire the locks, snapping photos of the candy-coloured storefronts of neighbouring shops and people watching the bridge-goers with glee.
We ended our lovely walk by sipping tea on the plush seats of the Hotel du Nord Café. All in all, it was an afternoon I would repeat in a heartbeat!
–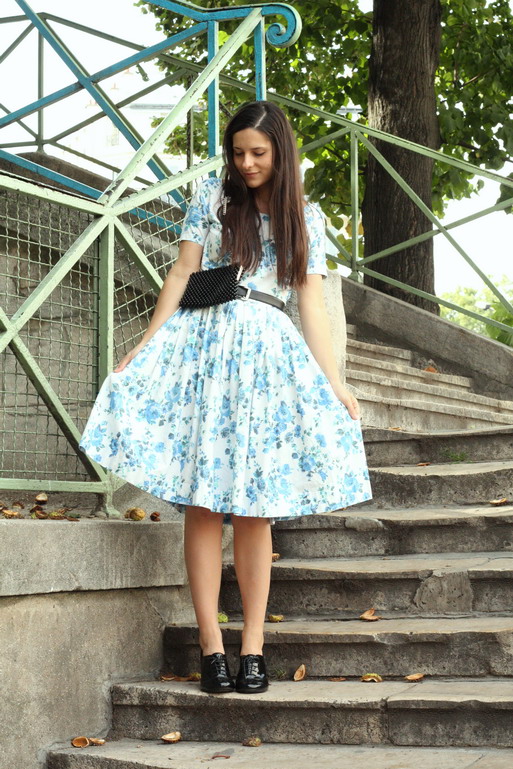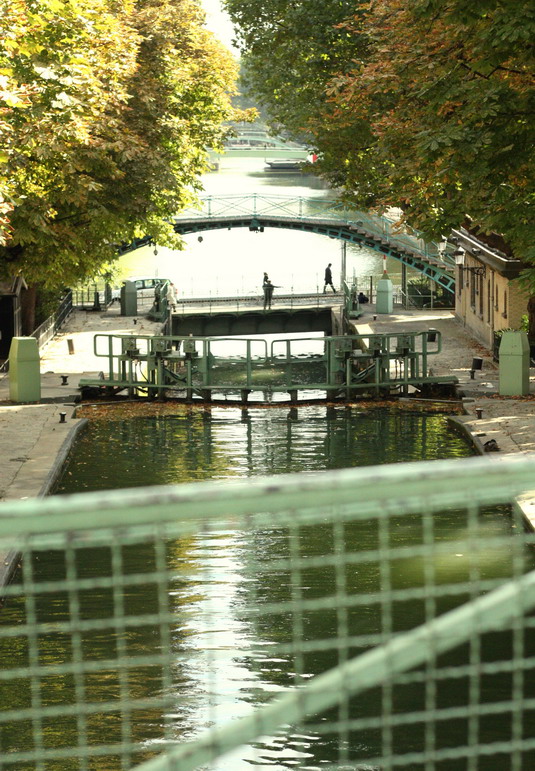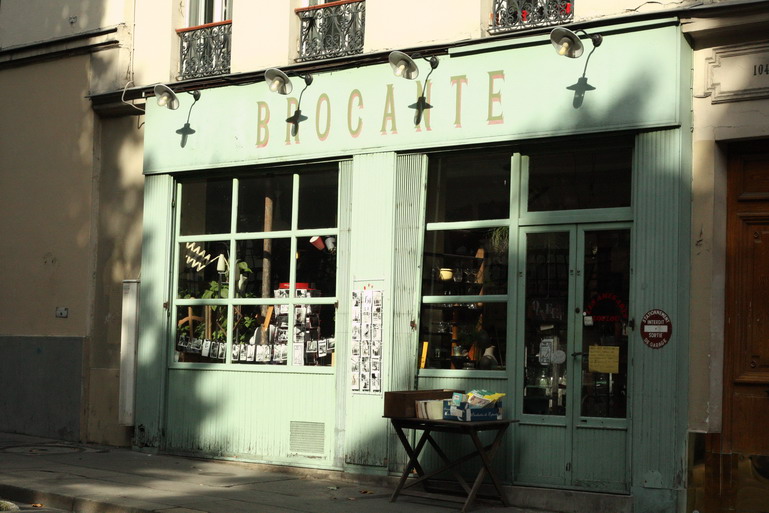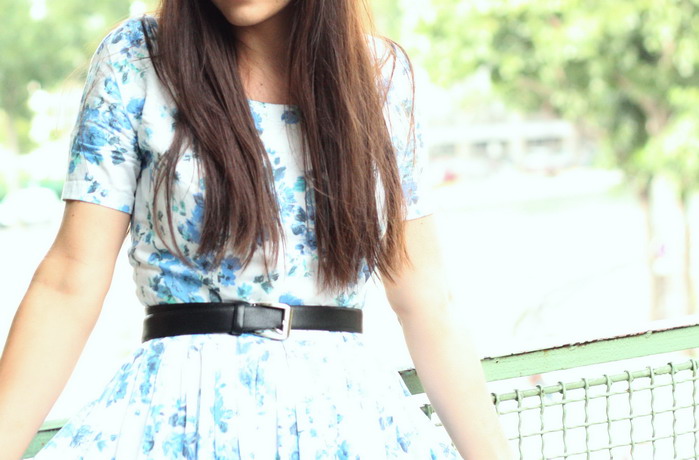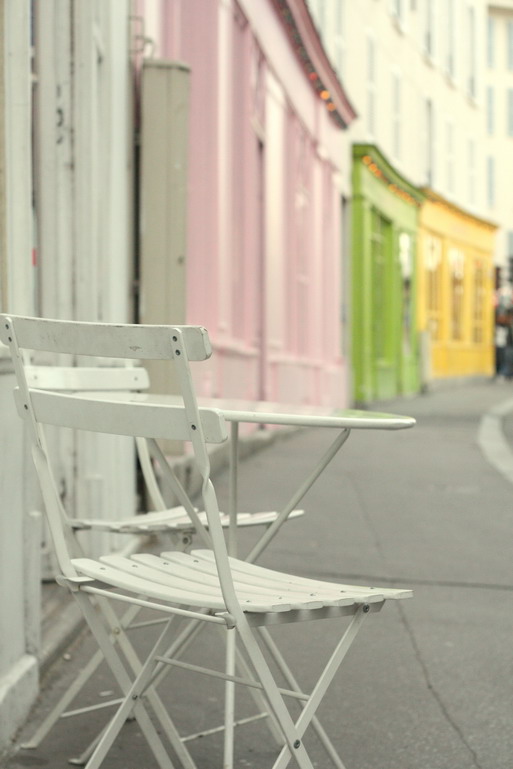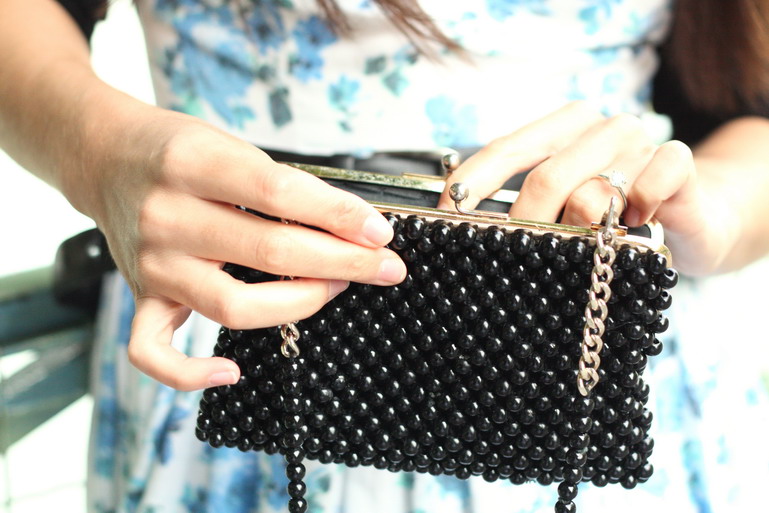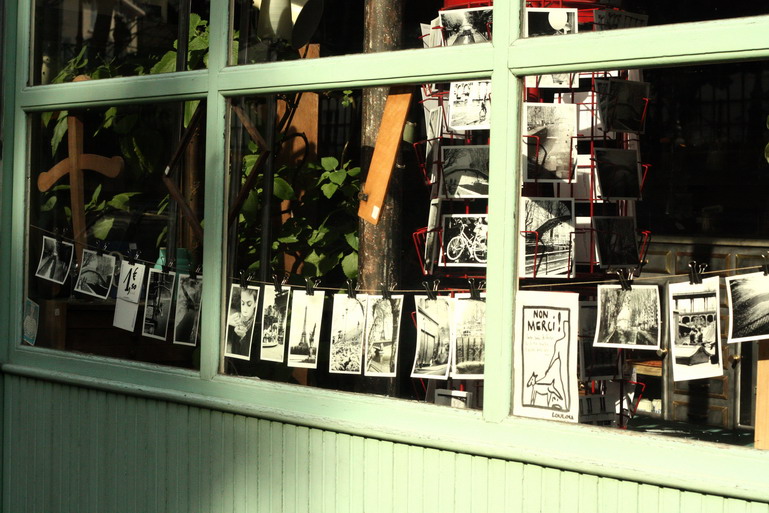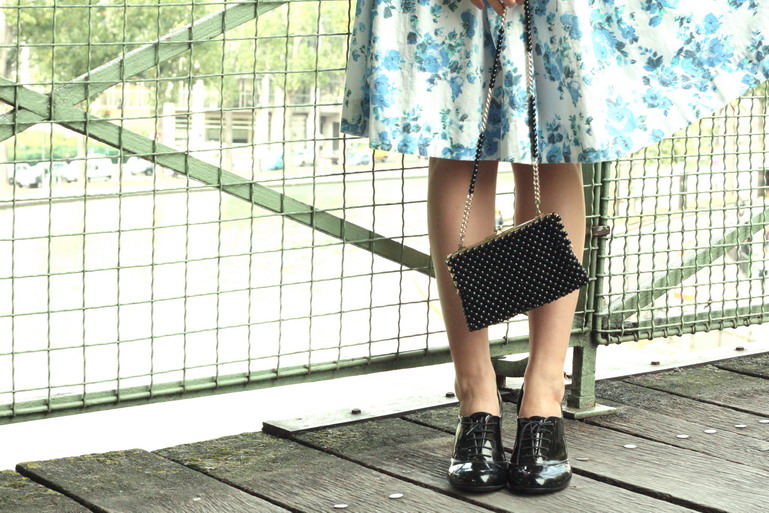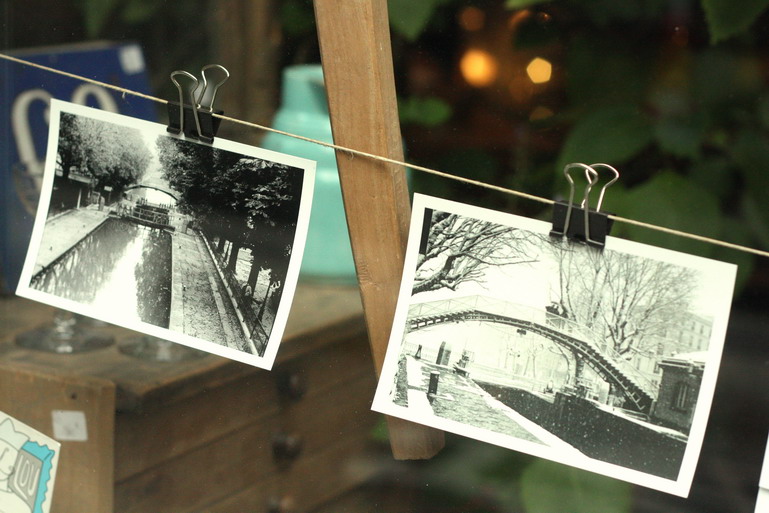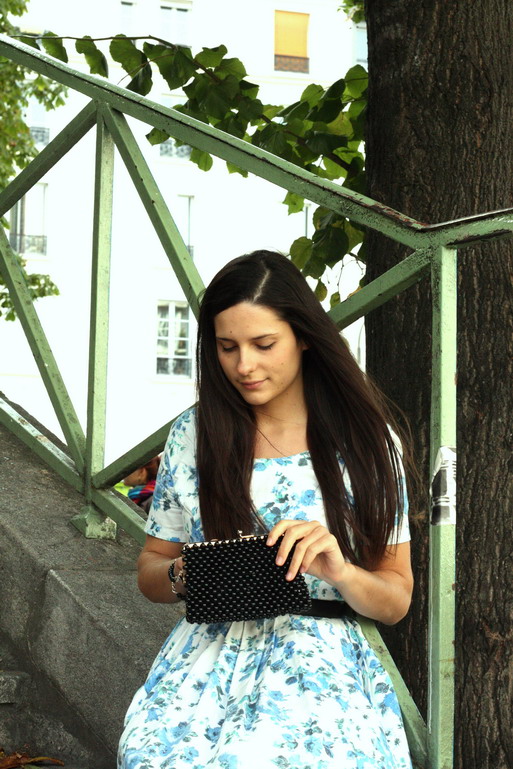 –
vintage Dress and bag
zara shoes
daddy's belt
–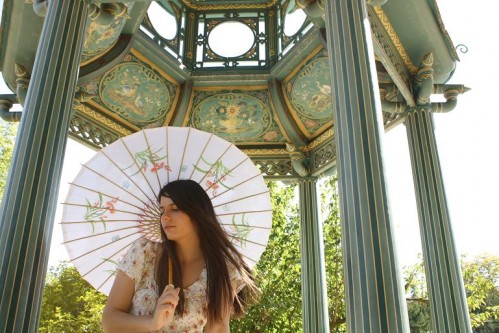 –
Chacun a sa propre vision du paradis.
Quand je ferme les yeux, je le vois très clairement: un vaste jardin doté d'une végétation luxuriante, peuplé d'oiseaux majestueux, et couvert de parterres fleuris.
Ce paradis que je m'imagine est pourtant bien réel, et se trouve même être l'un des plus charmants espaces verts de Paris : le parc de Bagatelle.

comme sorti d'une carte postale chinoise, celui ci est d'une beauté rare, mêlant pagodes exotiques, paons se pavanant fièrement, cascades, petits ponts et rosiers multicolores.

Construit en soixante-quatre jours seulement à la suite d'un pari entre Marie-Antoinette et le Comte d'Artois, cet écrin de verdure calme et dépaysant n'a pas fini de me séduire; et à la suite de chacunes de mes visites, je me surprend à rêver que je pourrais y vivre pour l'éternité.
–
Music: Siouxsie and the Banshees – Hong Kong Garden
–
Most people have their own vision of paradise.
When I close my eyes, I can see it clearly: A big garden full of luscious greenery, majestic birds, sprawling flower beds as far as the eye can see…
The thing is, this paradise is very real, and just happens to be one of Paris most charming green spaces: Bagatelle Park.
As if taken from a Chinese postcard, its beauty is a rare one to behold, filled with exotic pagodas, proudly strutting peacocks, cascading waterfalls, tiny bridges, and multicoloured rosebushes.
Born of a bet between Marie-Antoinette and the Count of Artois, this surprising oasis miraculously materialised in 64 days and has not yet ceased to seduce me. Each time I visit, I catch myself wishing that I could live there forever.
–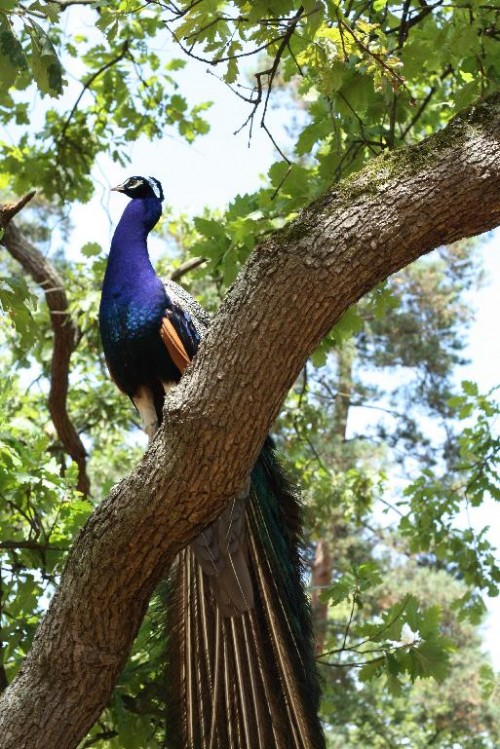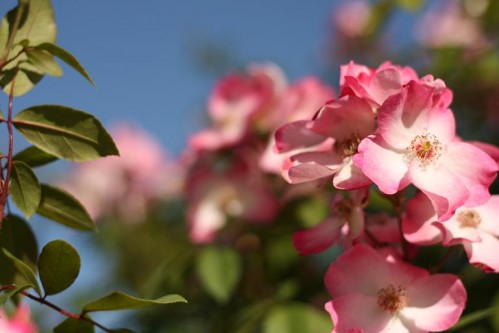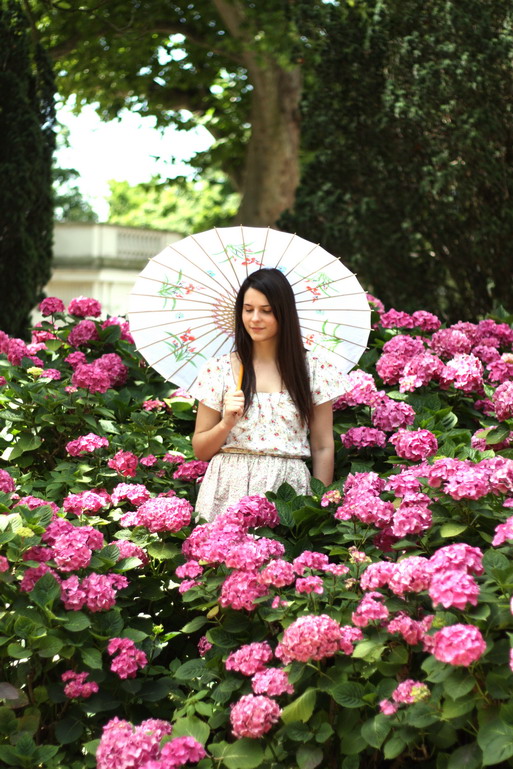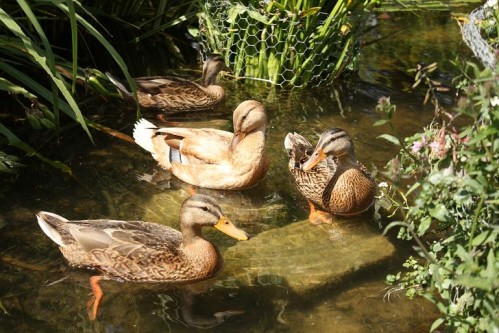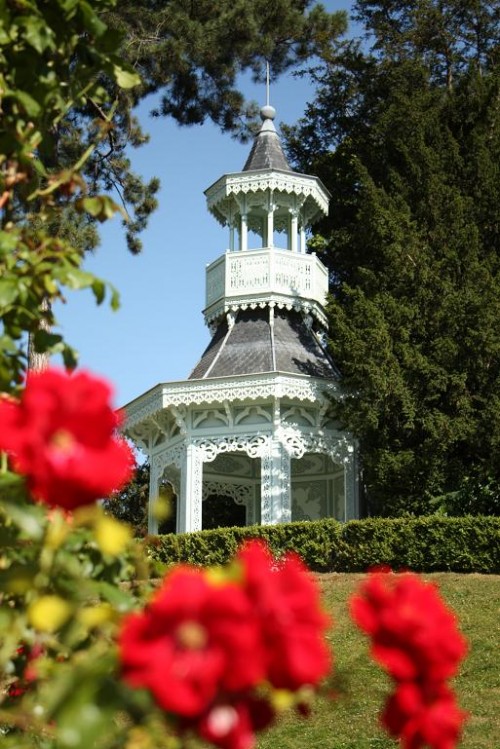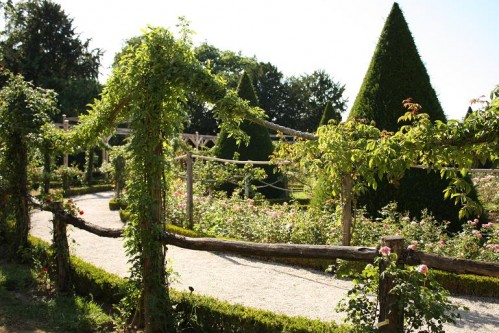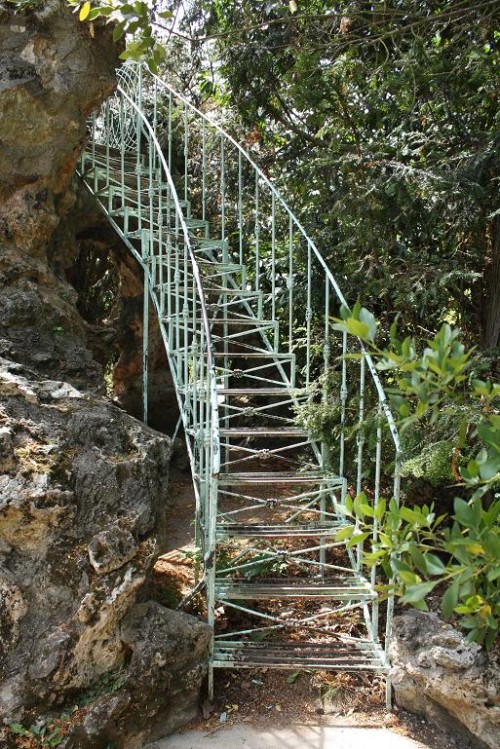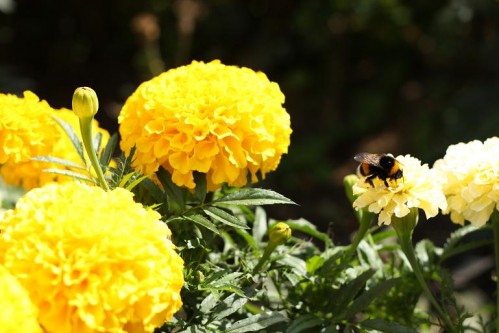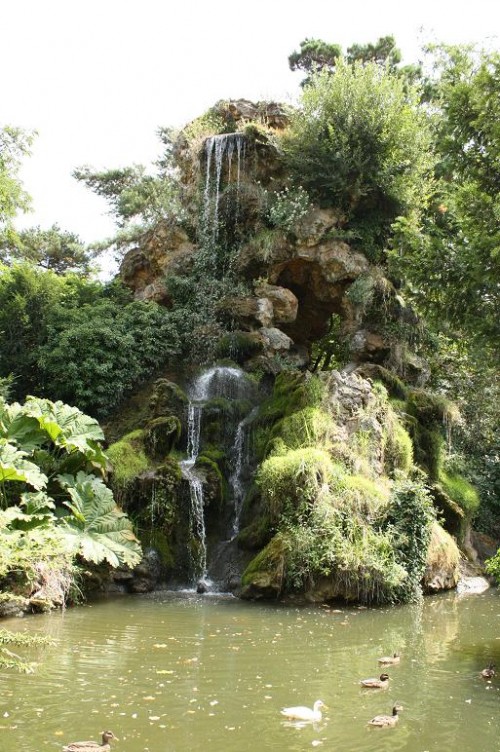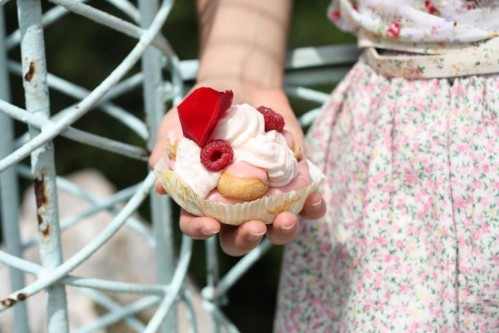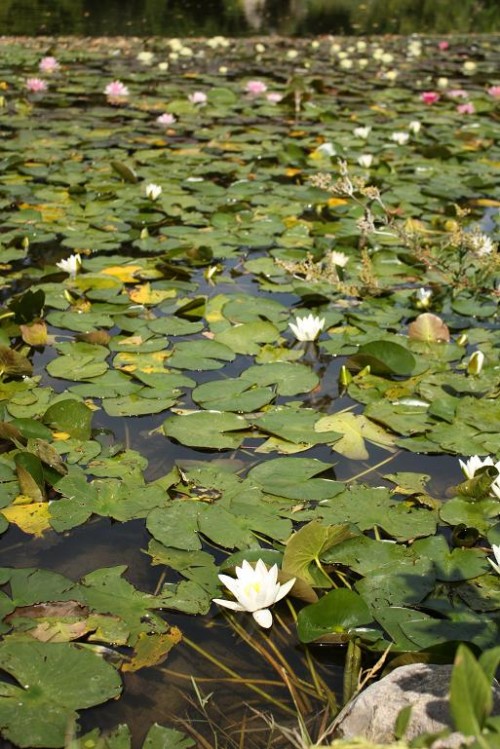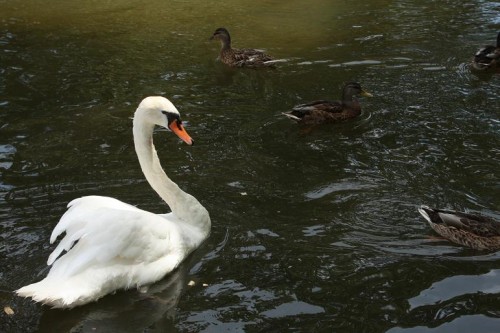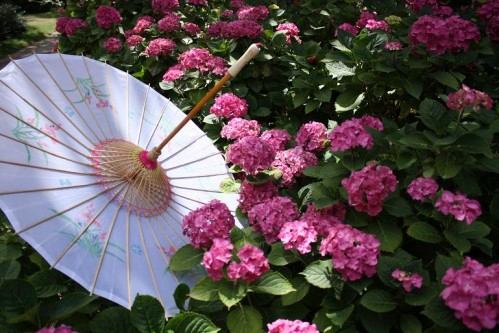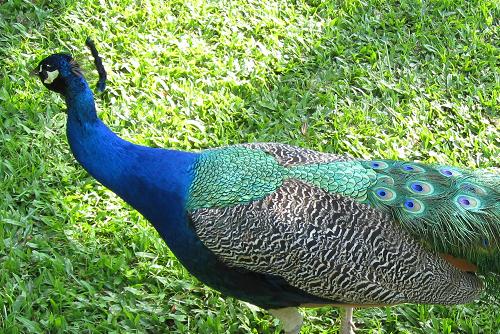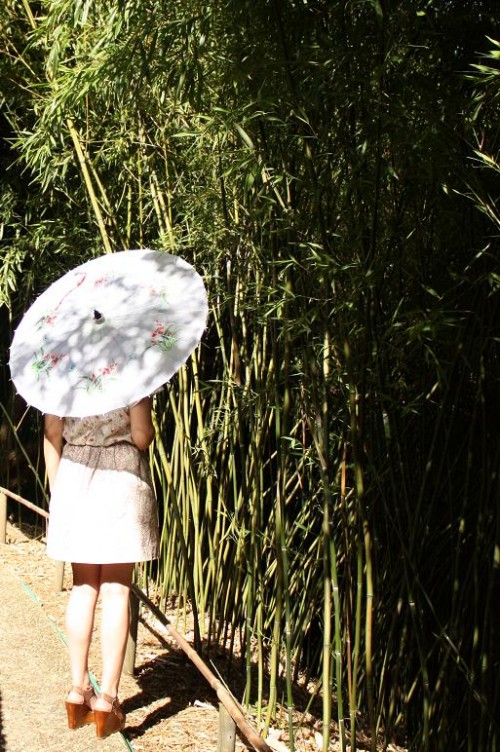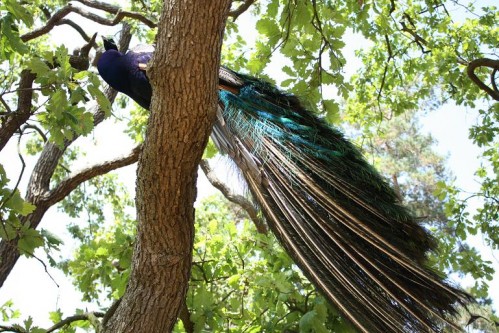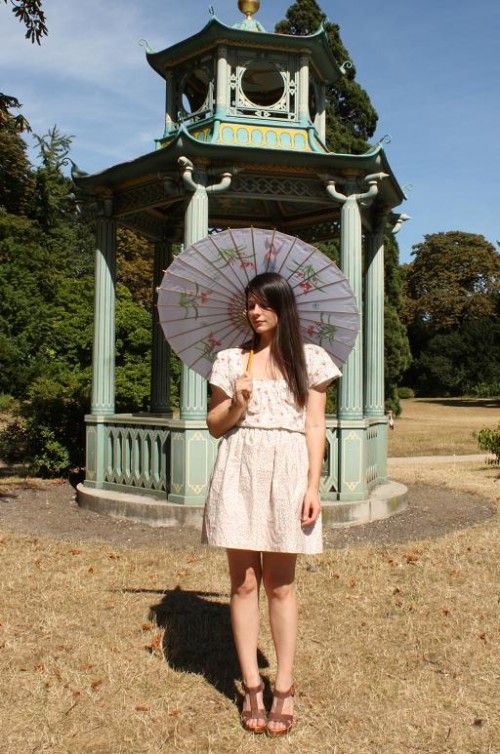 Dress Topshop turned into a blouse
Homemade skirt
Topshop wedges
–