–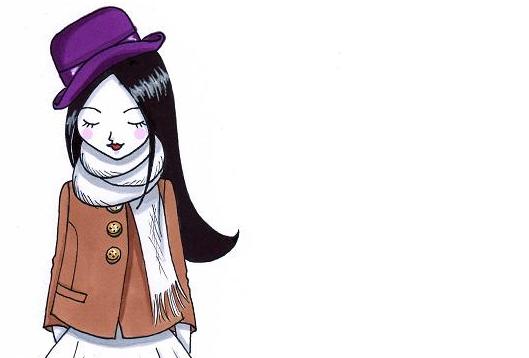 Chapeau Sonia Rykiel, veste et écharpe h&M. Sonia Rykiel bowler hat, H&M jacket and skarf.
–
Because taking photos is not the only way to present outfits on the web, I decided to post a few drawings today.
I often find myself sketching silhouettes because it helps me to formulate ideas, colour schemes, and volumes.
The idea is that drawing enables me to mix my own clothes to pieces that I can't necessarily get my hands on, as well as to pieces that I've made up in my mind. Paper and pen is very freeing that way!
The three mannequins that I've penned for today are wearing pieces from my very own wardrobe, mixed with a few pieces that I dream of acquiring one day.
–
Music: Kings of convenience – I'd rather dance with you
–
Parce que faire des photos n'est pas le seul moyen pour présenter des tenues, j'ai aujourd'hui choisi de réaliser des illustrations.
Cela m'arrive assez souvent de crayonner des silhouettes, ça me donne des idées, et m'aide à créer des palettes de couleurs, à construire des volumes.
L'avantage est que l'on peut mêler à ses propres vêtements à des pièces de créateurs inaccessibles, ou encore des vêtements imaginaires. On assouvi ses envies sur papier en quelques sorte !
Mes trois mannequins crayonnées portent aujourd'hui des vêtements de ma propre garde robe, mêlés à quelques pièces et accessoires que je rêve d'acquérir un jour.
–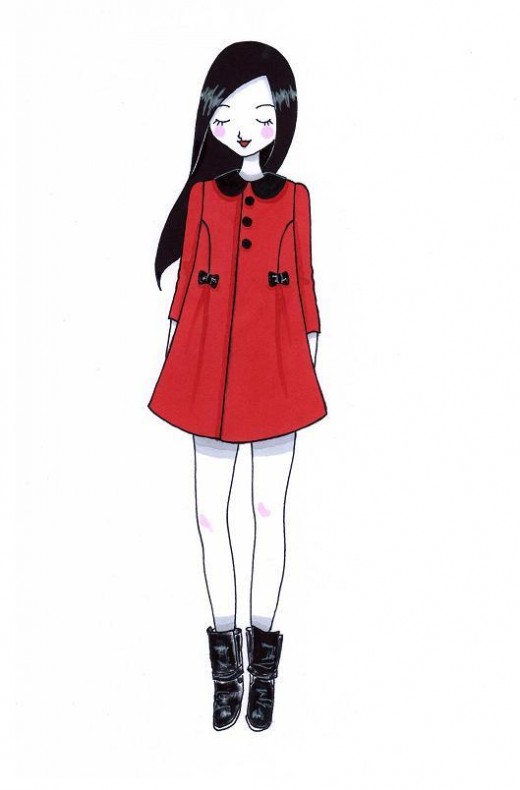 Manteau vintage // vintage coat
Bottes Chloé // Chloé boots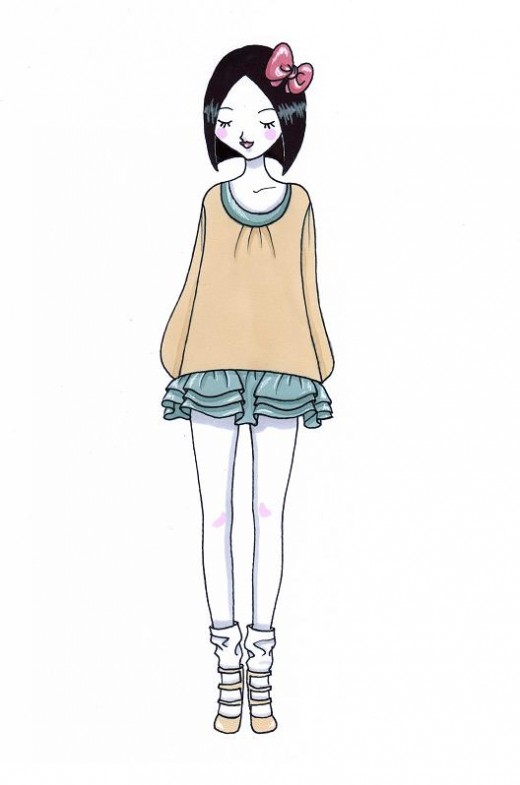 Pull vanessa Bruno // Vanessa bruno jumper
Robe Zara // Zara dress
Chaussures Chloé // Chloé shoes
–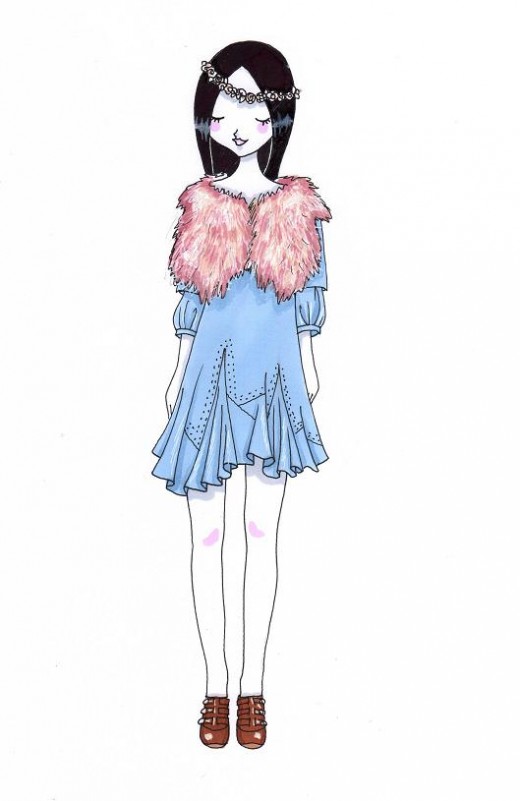 Boléro Topshop // Topshop Bolero
Robe Chloé // Chloé dress

Chaussures Chloé // Chloé shoes

Couronne de fleurs By Alix // By Alix flower tiara

–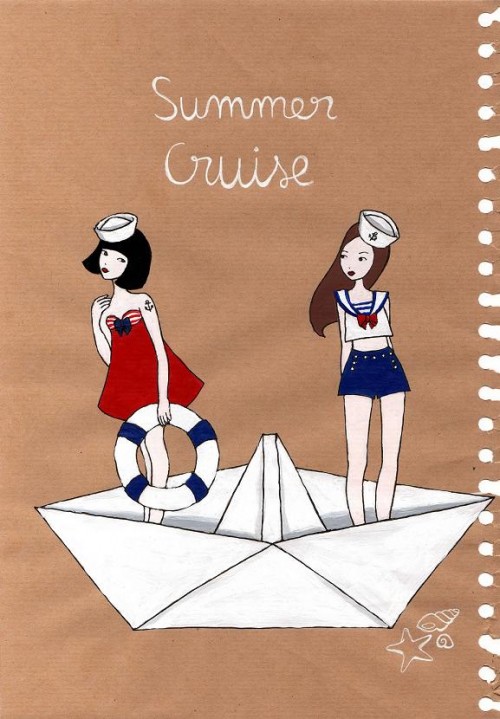 –
… j'ai envie de porter :
– un mini short à pont en denim
– des robes bustier à noeud
– du blanc, du bleu et du rouge
– un petit béret blanc
– mon maillot de pin up
– une marinière à col carré
– tout ce qui comporte des rayures
–
J'ai aussi envie:
– d'aller au bord de la mer
– de faire des ballades en bateau
– de respirer l'air marin
– de regarder des films avec Gene Kelly
–
All I want for this summer is a sailor wardrobe, and going to the sea side !
–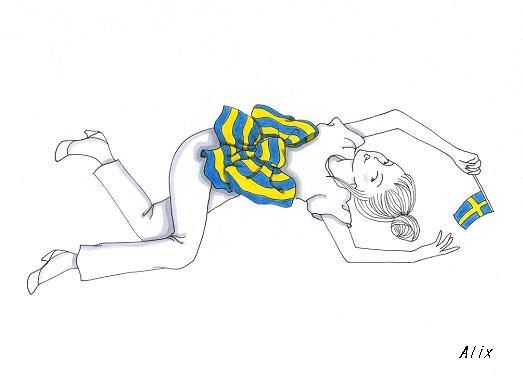 –
I'll be spending my next week end in Stockholm, more precisely from the 1st to the 4th of may.
As this is my first visit there, I would be really happy to get some good adresses for stores, sights, museums, bars and restaurants from peoples who are familiar with the town.
Any advice is very welcome !
And I'm too shy to ask directly, but if some Swedish bloggers wish to meet around a cup of coffee, I would be delighted !
–
Music: Lykke Li – Little bit
–
Je pars Ce week end pour Stockholm, plus précisément du 1 au 4 Mai.
N'y étant jamais allée, je serais avide des bonnes adresses de ceux et celles qui connaissent déjà la ville. Musées, boutiques, restaurants, quartiers… tout conseil est le bienvenu !
–
Thanks everyone for you tips! This is so usefull !
I think I'm all set for my week end, and the only thing I can wish now is to have a sunny weather !
I'm sorry if I can't answer all the coments right now, I have to finish packing !