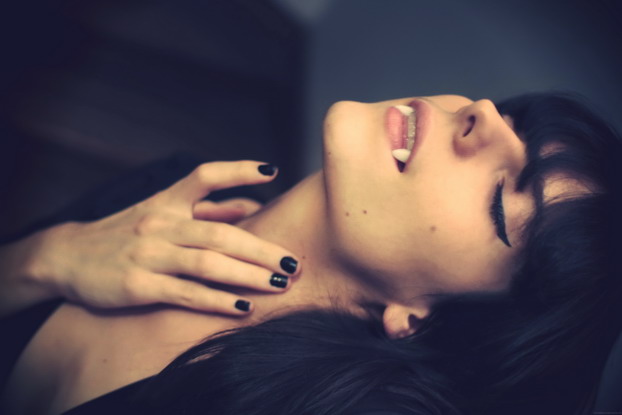 –
Lorsque les chauves souries s'envolent au clair de lune, juste pour une nuit, je deviens un vampire.
Chaque année, au même soir, je vois soudainement mes canines pousser. Elles deviennent longues, terriblement longues et pointues.
Mais n'ayez pas peur, car ma boisson favorite est loin d'être du sang frais, mais un cocktail de vin rouge – grenadine épicé !
–
Music: Magnus Carlson – Deep in a dream
–
Once a year, while the bats are flying beneath the moonbeams, I turn into a vampire.
Every year, on the same night, my canine teeth suddenly start to grow. They get long and sharp… frightfully so.
But fear not, my friends! For my drink of choice is not fresh blood, but a glass of red wine with a splash of spicy grenadine!
–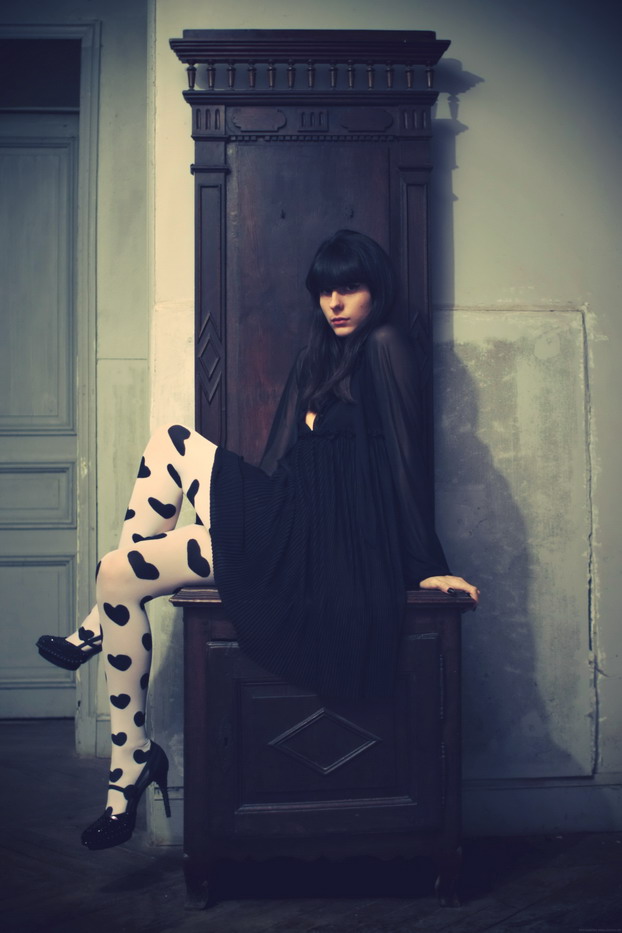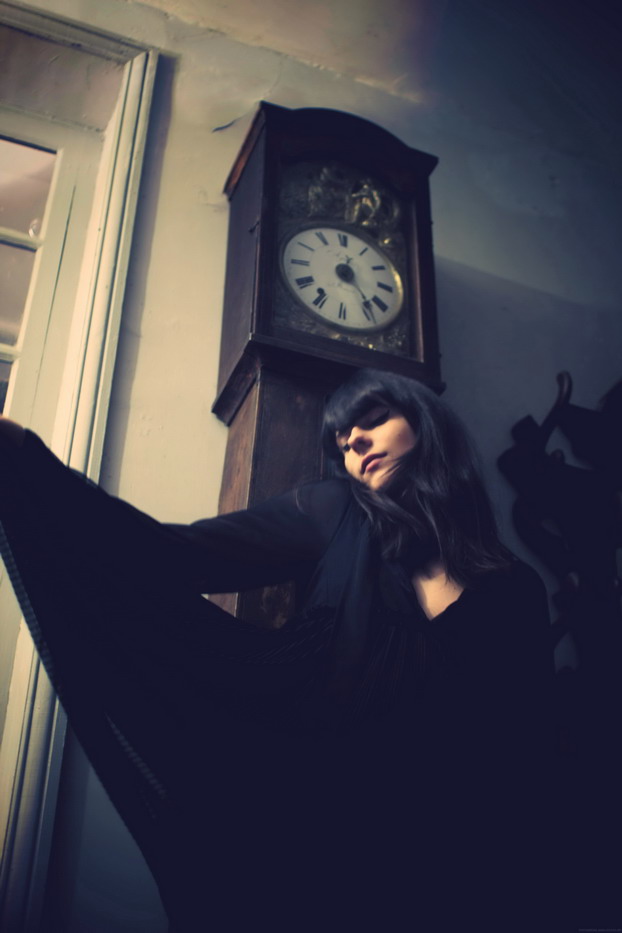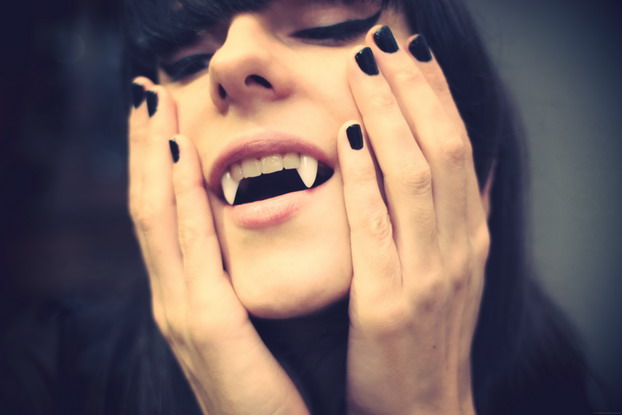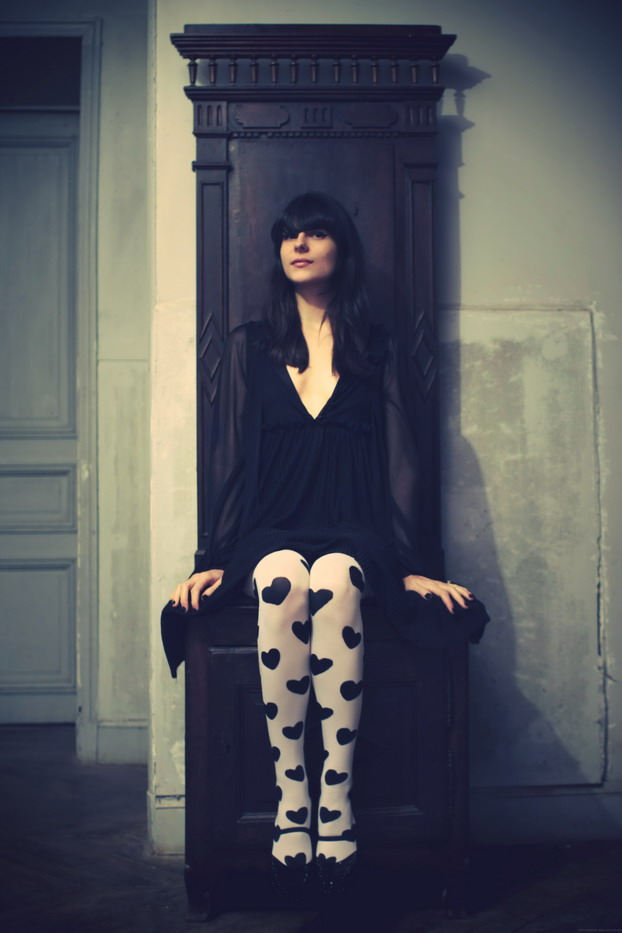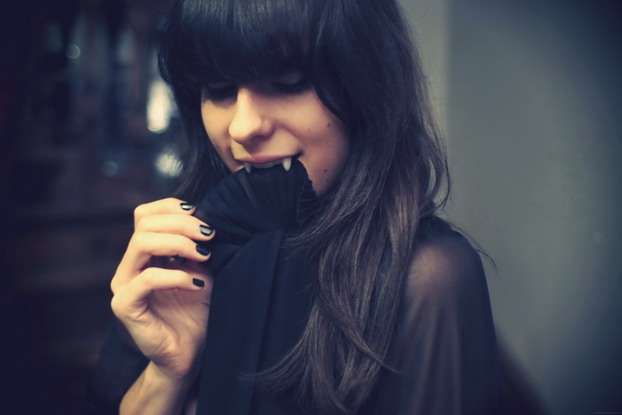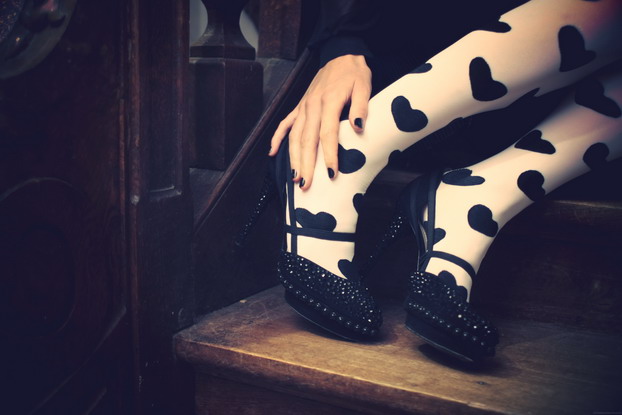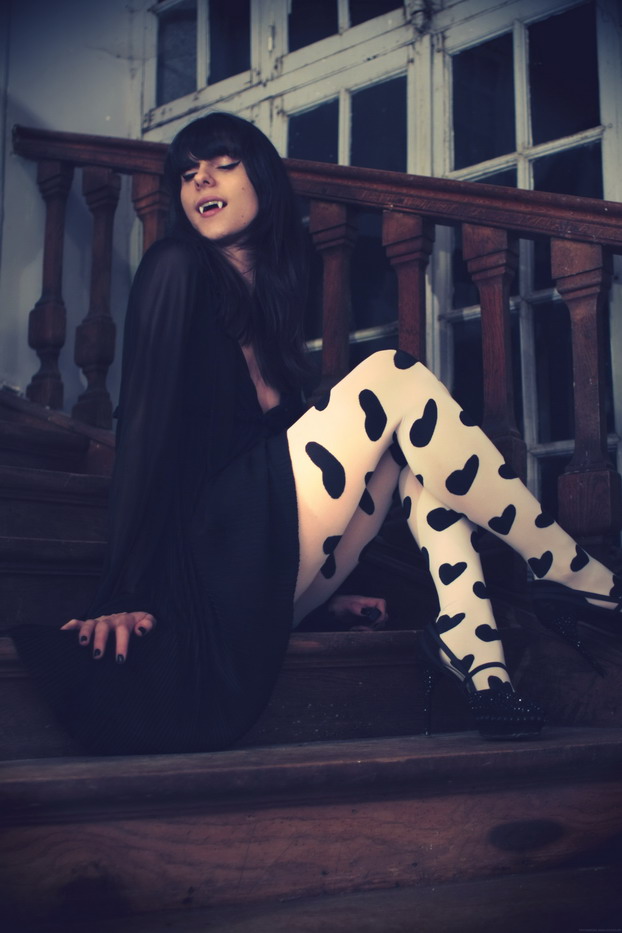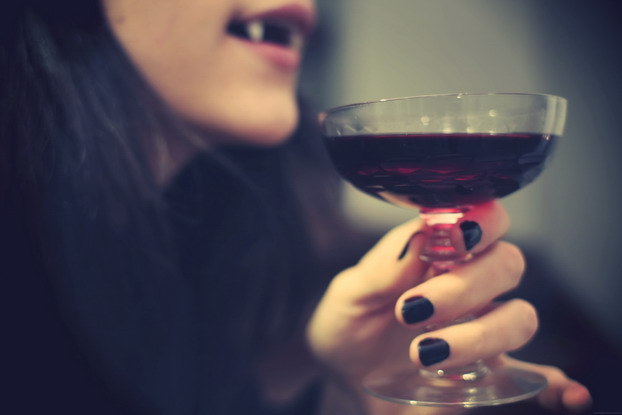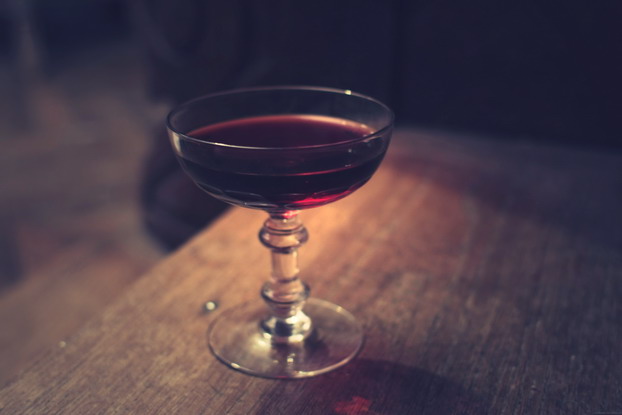 –
Robe H&M ( collection 2007) / H&M dress
Collants Emilio Cavallini / Emilio Cavallini tights
Chaussures Sonia Rykiel / Sonia Rykiel heels
Canines de vampire ici
–
Translation by Victoria Morrison
Related posts :
---