–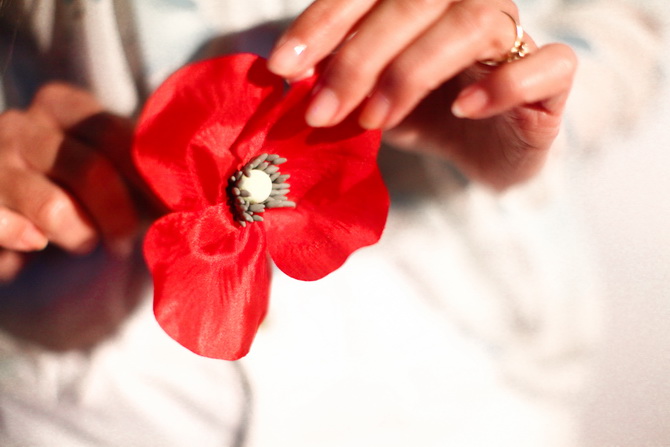 –
–
C'est à l'occasion de la sortie du nouveau parfum » Flower in the Air » de Kenzo que j'ai été invitée en Argentine, à Buenos Aires.
Cette nouvelle fragrance n'est pas sans rappeler Flower by Kenzo. Le très joli flacon a été créé par le même designer: Mr Serge Manseau.
Les notes sont douces, inspirée du coquelicot aérien. Très floral grâce aux senteurs de quatre roses, accompagnées de framboise, magnolia, gardénia et musc blanc.
L'équipe Kenzo avait préparé un très bel événement animé d'acrobates et d'un magnifique lâché de ballons sur lesquels chaque invité avait accroché un vœux qui lui est cher. Une véritable invitation à rêver !
Les ballons se sont envolés sous les applaudissements des spectateurs, accompagné de la très belle musique composée spécialement pour le spot publicitaire … mais façon tango ! N'oublions pas que nous sommes à Buenos Aires !
–
–
♫ ♪ Joachim Johow – « Di Mechaje (Joy) » ( Kenzo Flower in the Air )
–
–
Kenzo just released a new fragrance, » flower in the Air « , and I was invited to Buenos Aires Argentina for that special occasion.
It's not a surprise the new beautiful bottle reminds Flower by Kenzo, as it was created by the same talented designer: Mr Serge Manseau.
The fragrance is fresh, inspired by the airy poppy. The four roses makes it a very flowery scent, along with raspberry, magnolia, gardenia and white musk.
The Kenzo team had prepared a beautiful event animated with acrobats, followed by a balloons release on which each guest attached a wish. Perfectly dreamy !
The balloons flew away accompanied by the applause of a cheerful audience, and the beautiful music created for the advertising spot … but with a tango twist ! Let's not forget we are in Buenos Aires !
–
–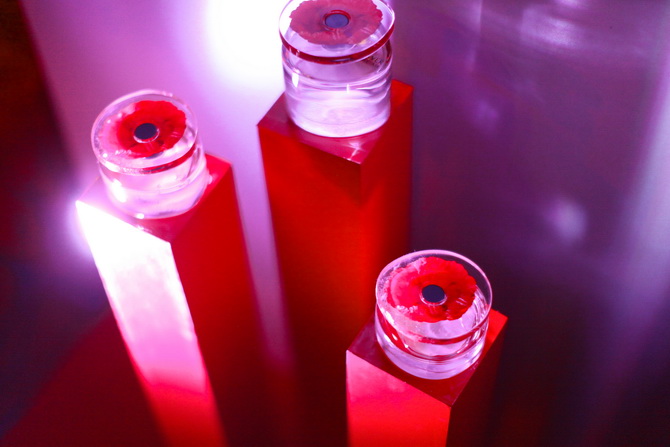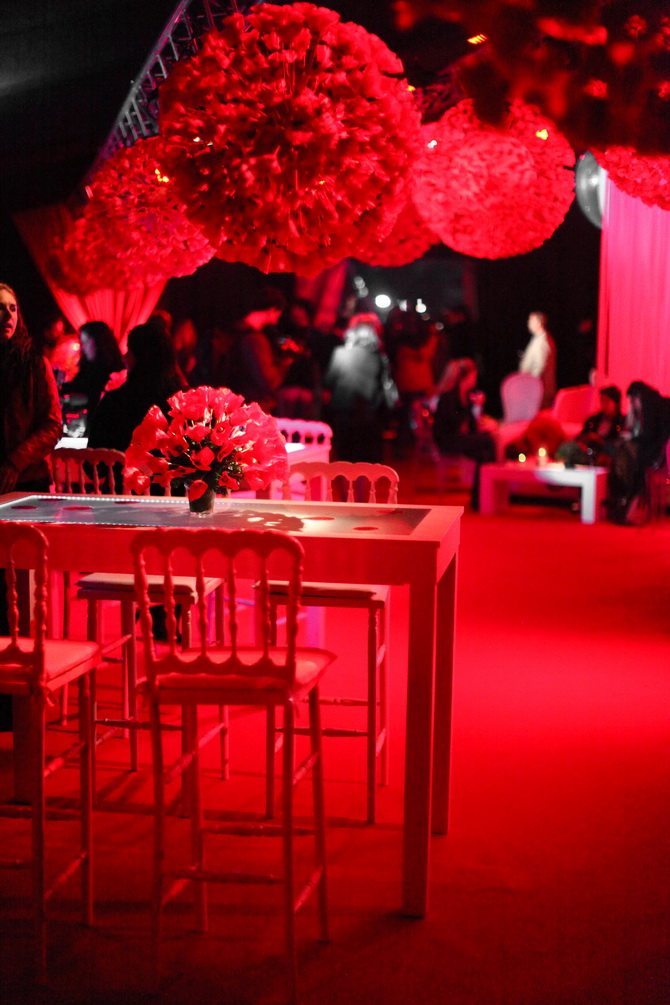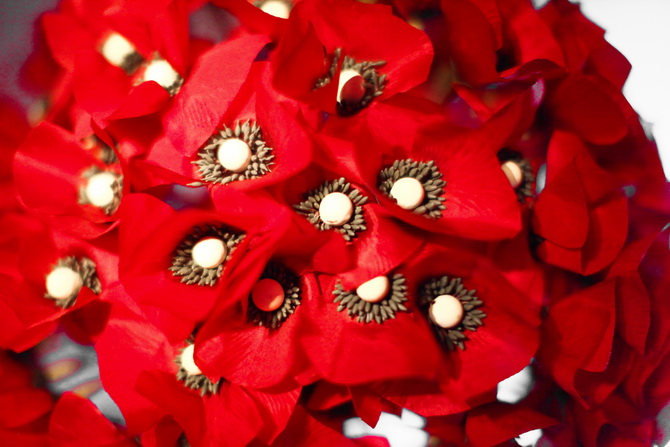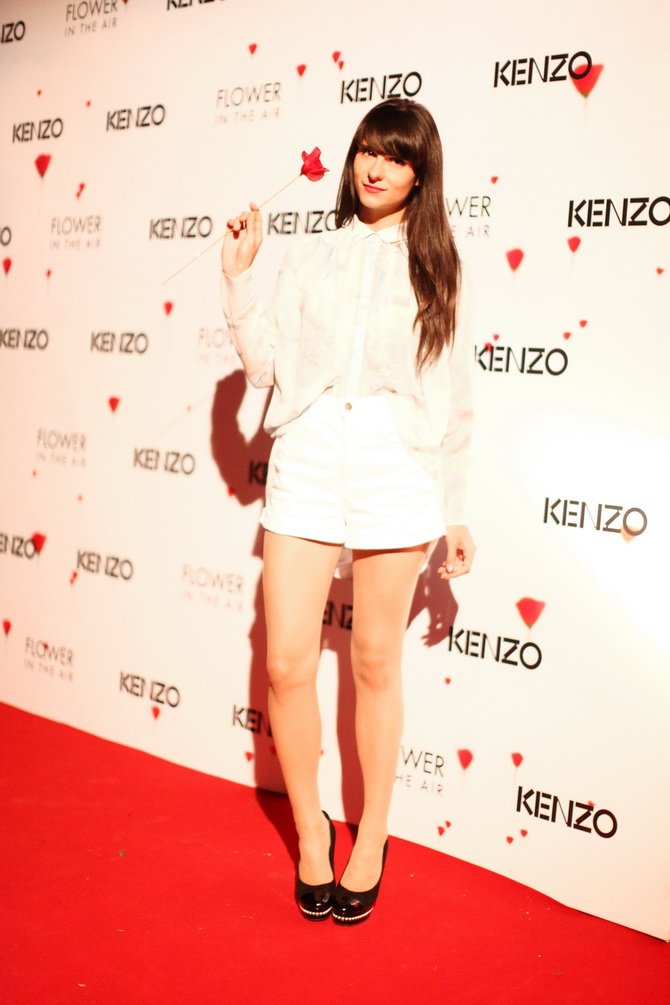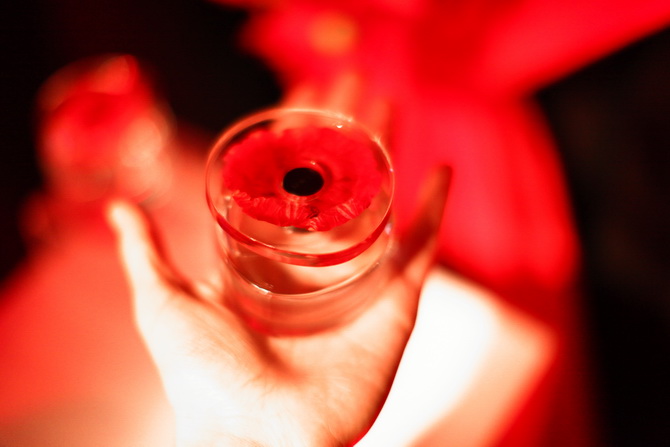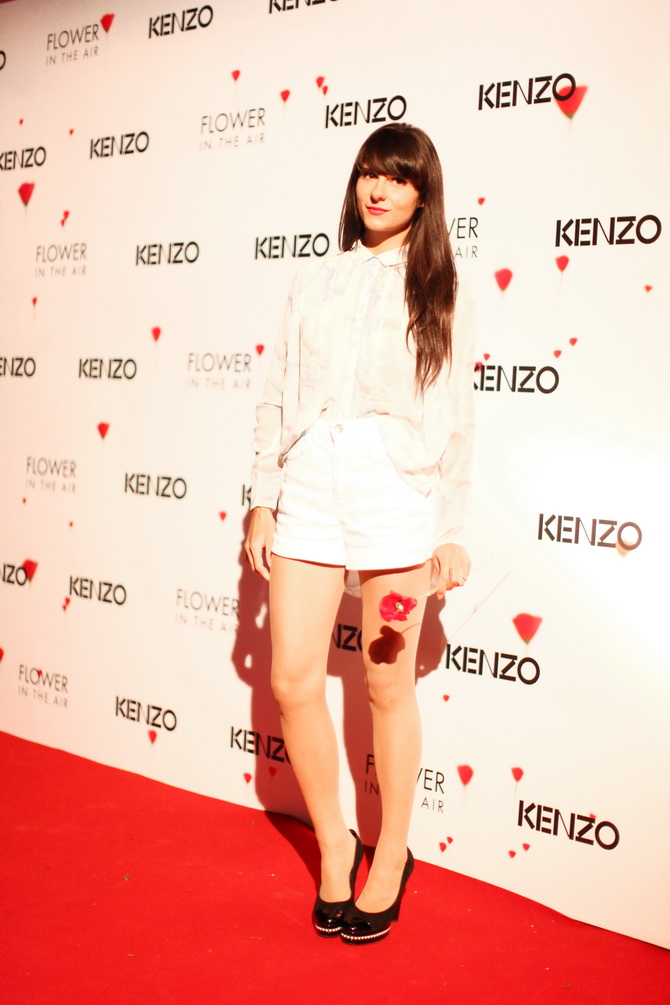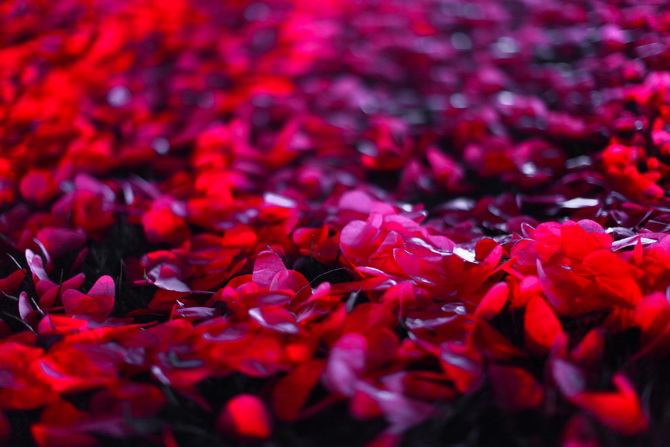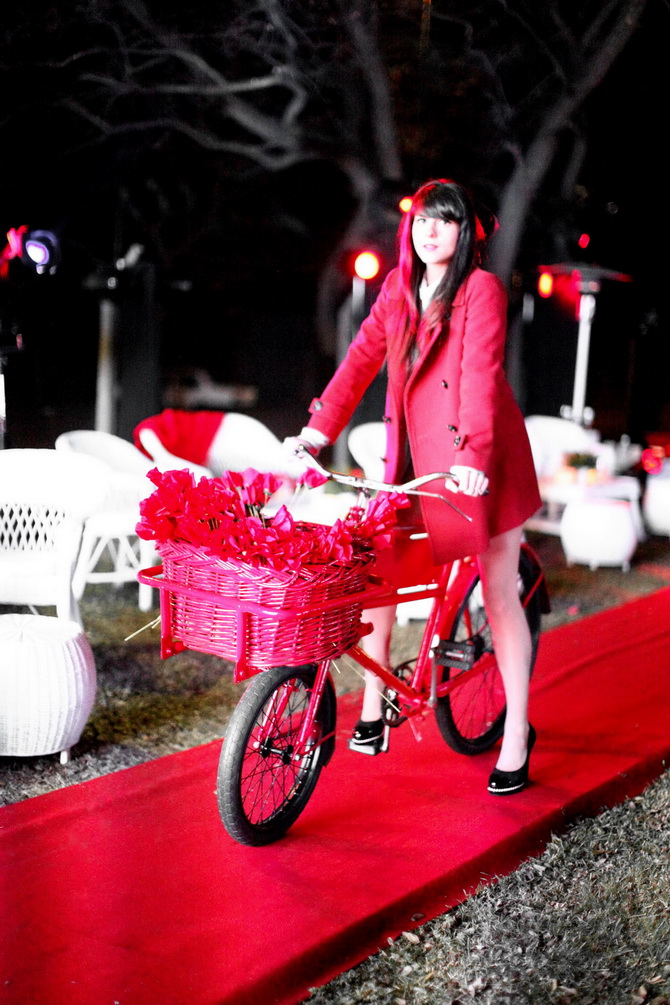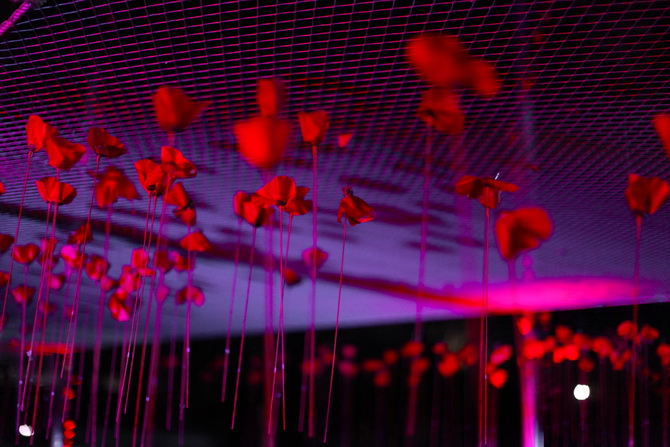 –
Je portais une chemise Kenzo, un short American Apparel et des chaussures Chanel.
I wore a Kenzo Shirt, American apparel shorts and Chanel heels.
–
–
–
–
–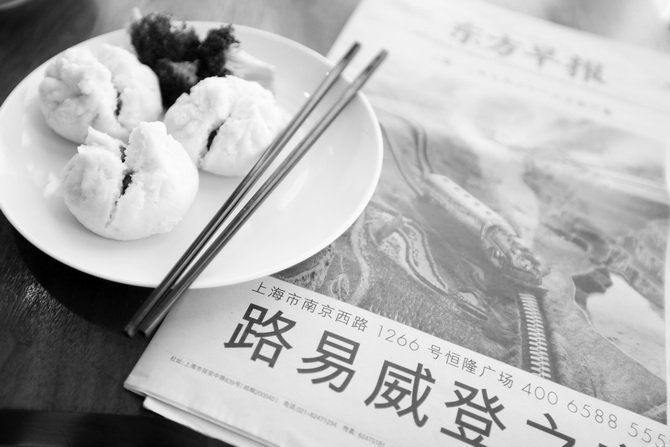 –
–
♫ ♪ Philip Glass – A gentleman's honour
–
–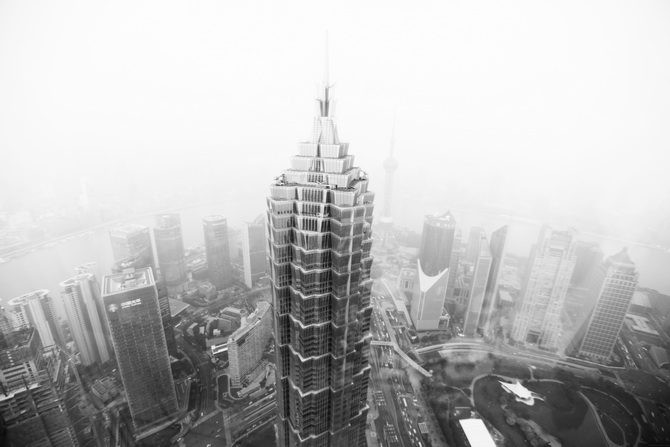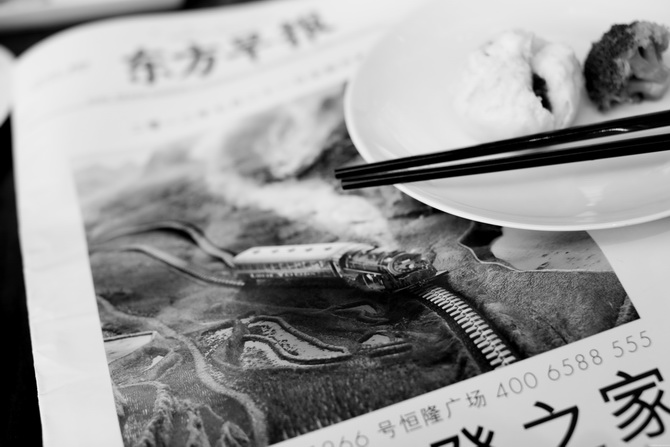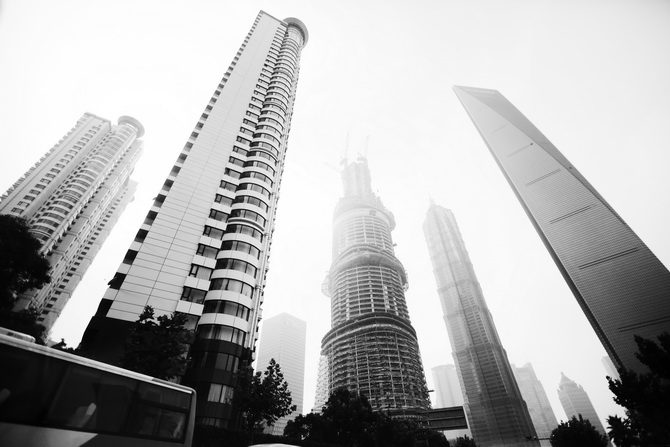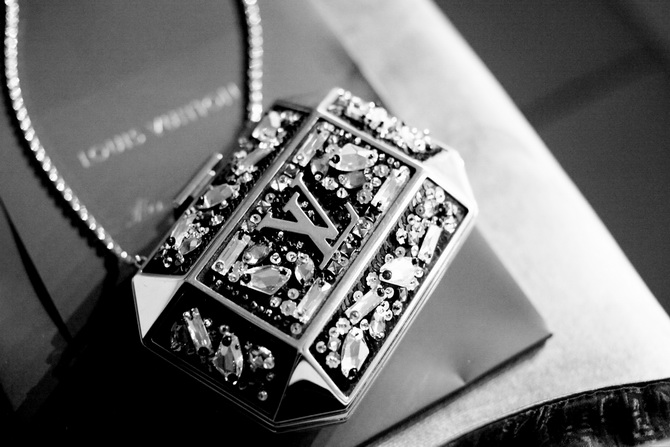 –
l'événement le plus attendu de ce séjours à Shanghai avec Louis Vuitton, c'était le défilé !

–
the most anticipated event in Shanghai, was the Louis Vuitton show of course!

–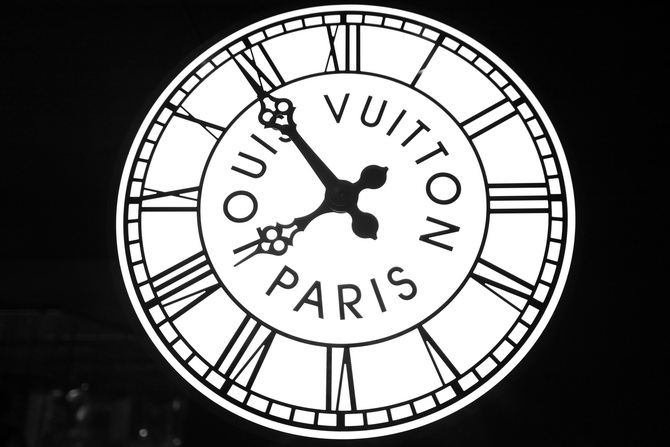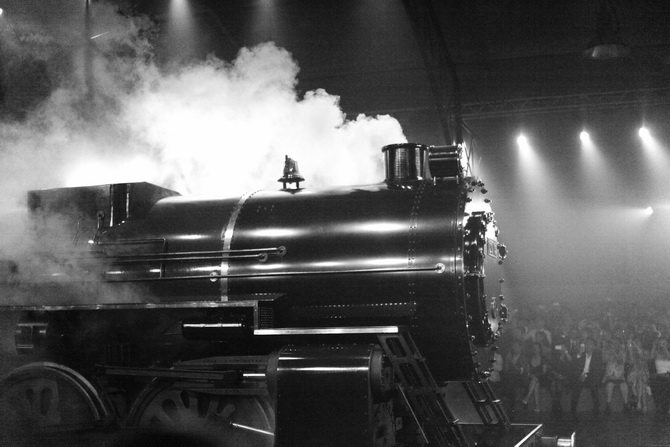 –
J'ai eu grand plaisir a admirer le show une seconde fois ( je l'avais déjà vu à Paris ), avec ce train impressionnant arrivant dans la fumée.
I was delighted to see the show again (I'd seen in Paris), with this impressive train arriving surrounded by smoke.
–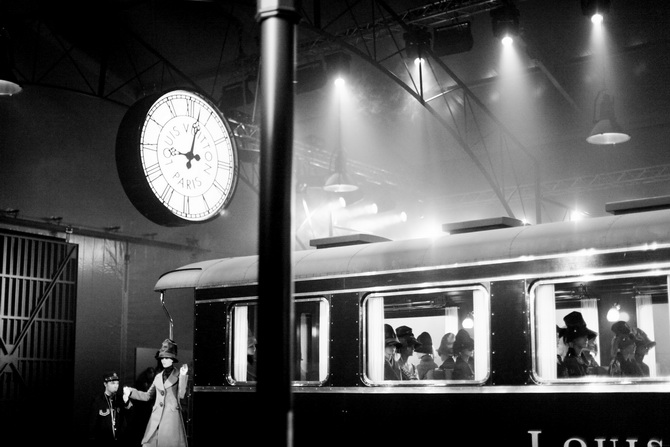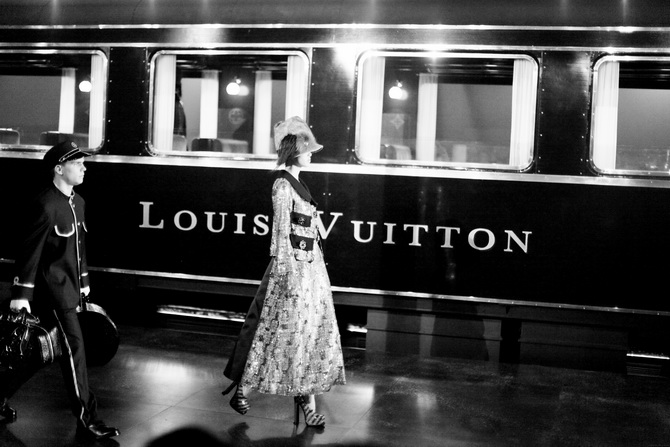 –
Les mannequins sortaient une à une des wagons, et longeaient le quai accompagnées d'une porteur.
The models came out one by one, and walked along the wagons followed by a carrier.
–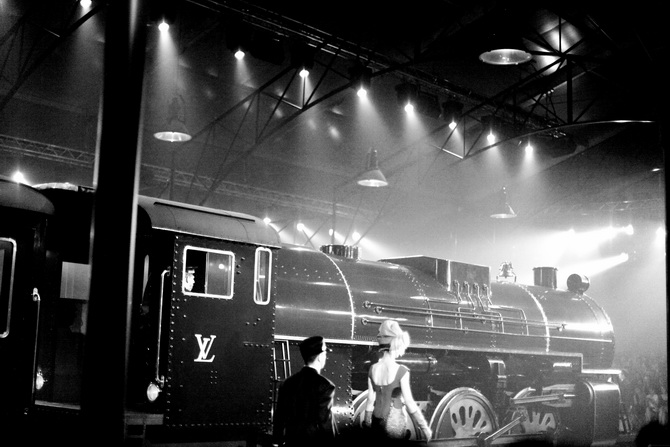 –
La musique magistrale de Philip Glass n'enlevait rien à ce moment magique, digne d'une séquence de film.
The magicall music by Philip Glass made this show even more magical. It could have been a movie sequence !
–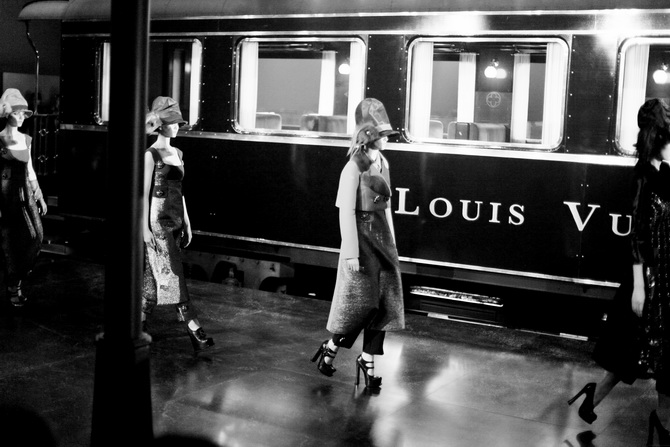 –
A la suite du défilé, Louis Vuitton nous avait réservé une petite surprise …
Then Louis Vuitton had reserved us a little surprise ….
–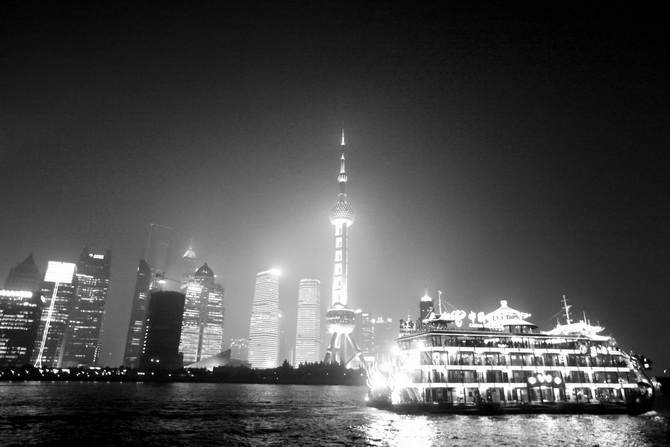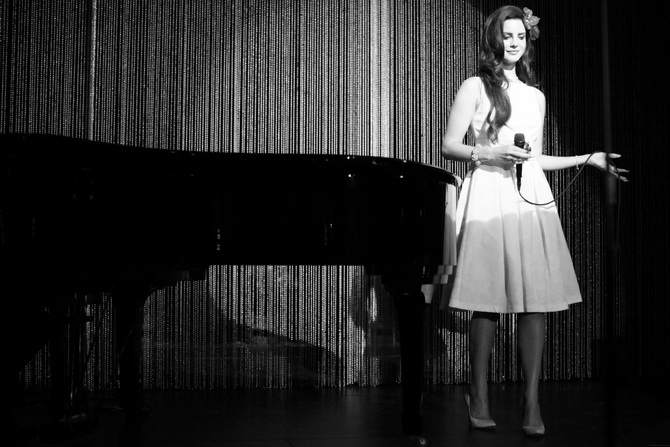 –
Lana Del Rey est venue chanter sur scène, et j'ai été ravie d'entendre sa belle voix en live!
Lana Del Rey came to sing on stage, and I was thrilled to hear her beautiful voice in real!
–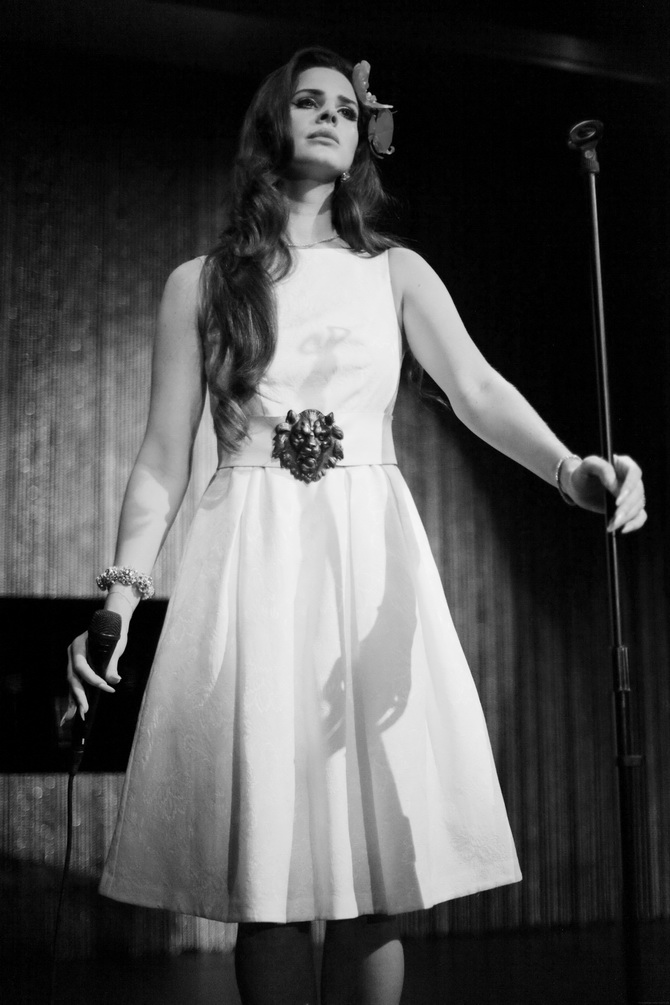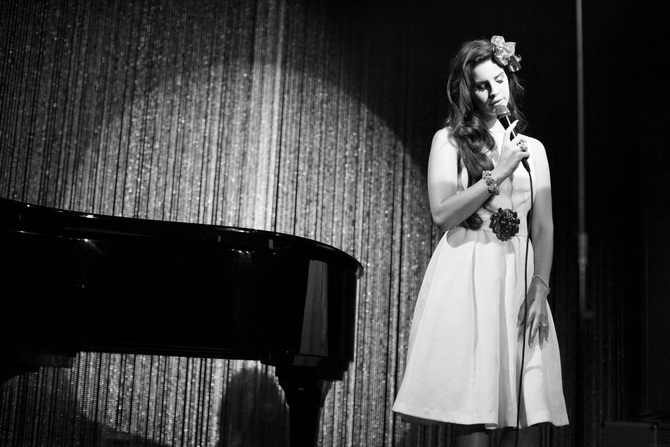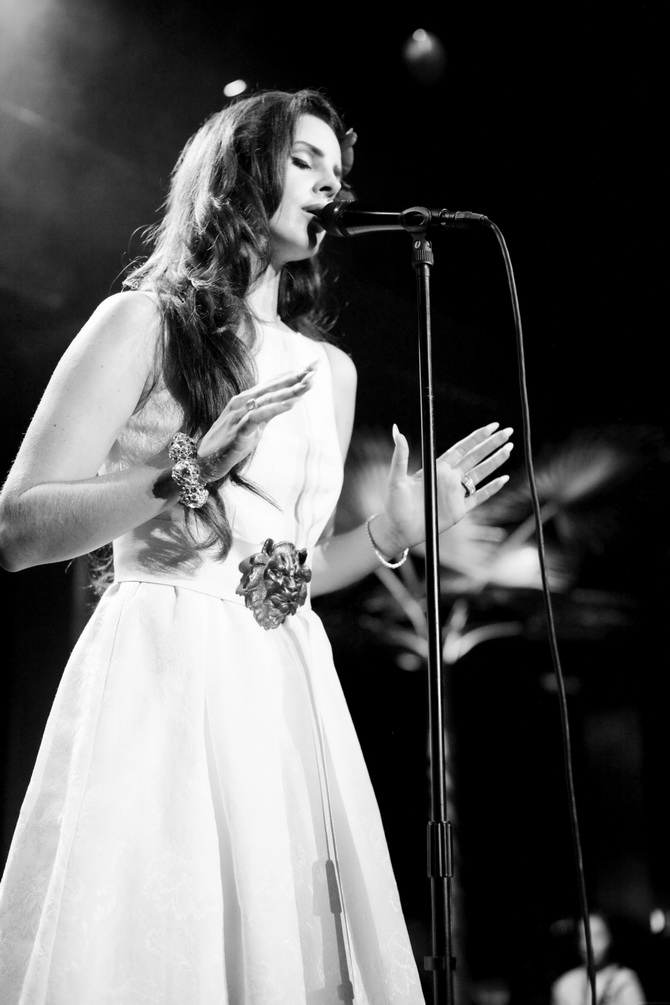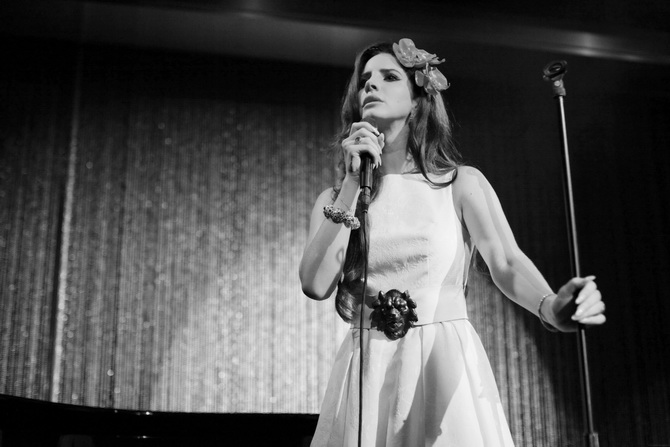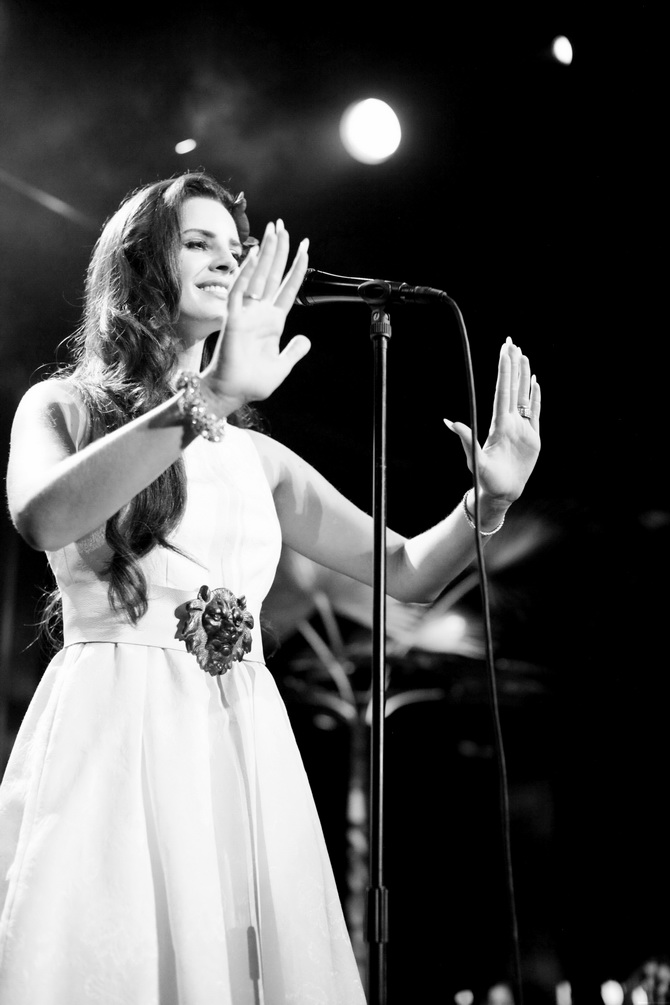 –
Puis est venue la soirée, qui s'est tout naturellement passée … dans le train Louis Vuitton Express du défilé!
After the concert, we had an amazing after party … in the Louis Vuitton Express train, naturally !
–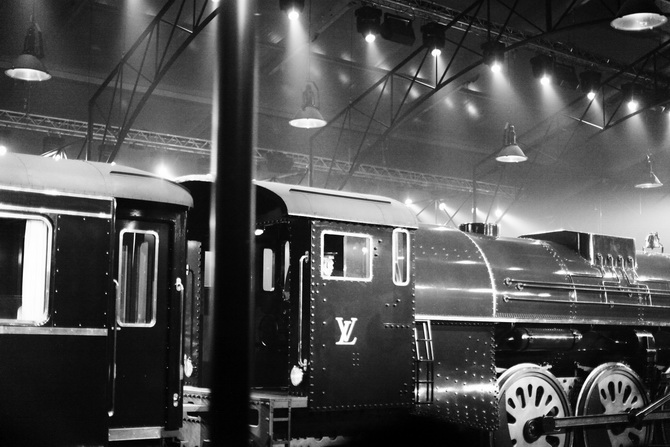 –
Le lieux était tellement exceptionnel qu'il était obligatoire d'immortaliser.
The place was so amazing that I couldn't not strike the poses in that train ! ( Many thanks to Gary Pepper Vintage for the shots ! )
–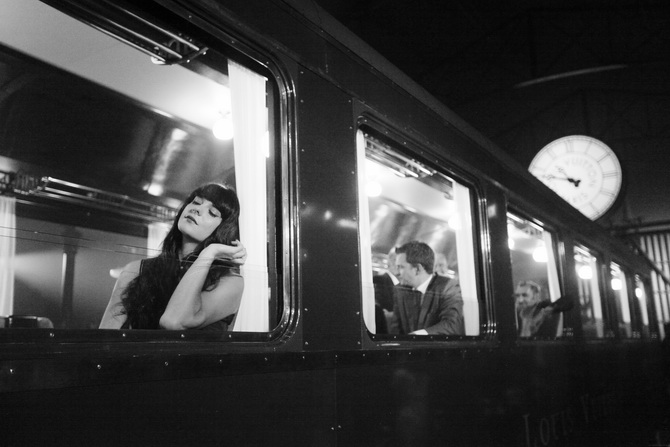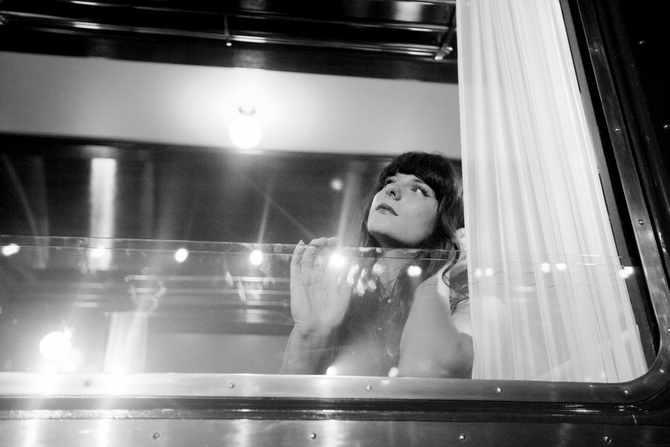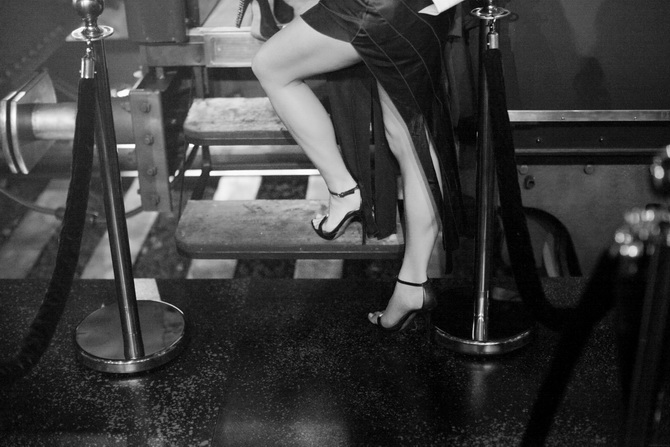 –
Alex from 4th and Bleeker was pretty good at posing next to the train, nonetheless to say a real pro !
–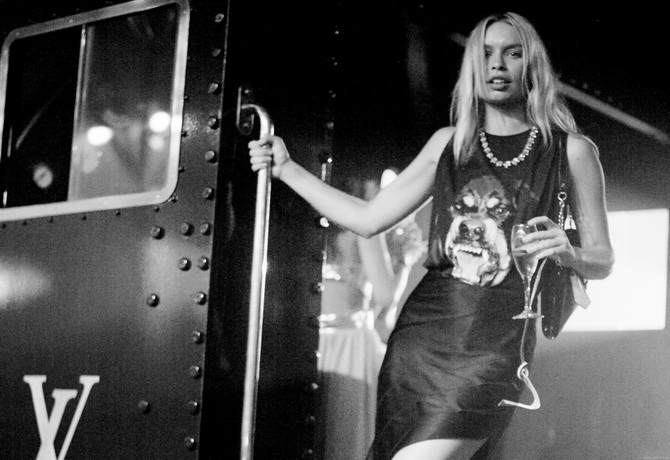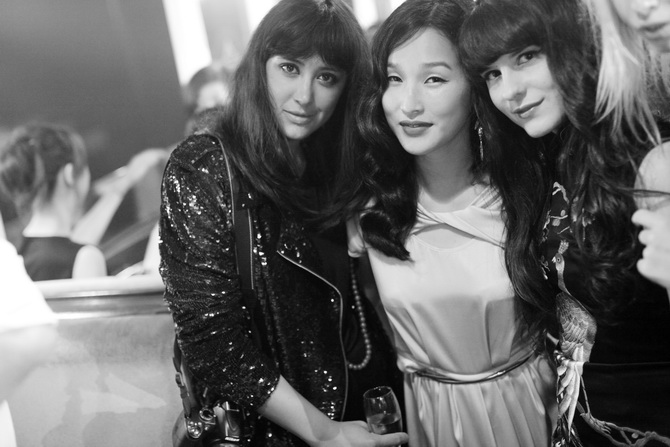 –
And the party wouldn't have been the same without beautiful Nicole ( Gary Pepper ) and Kristin ( The Clothes Whisperer ).
–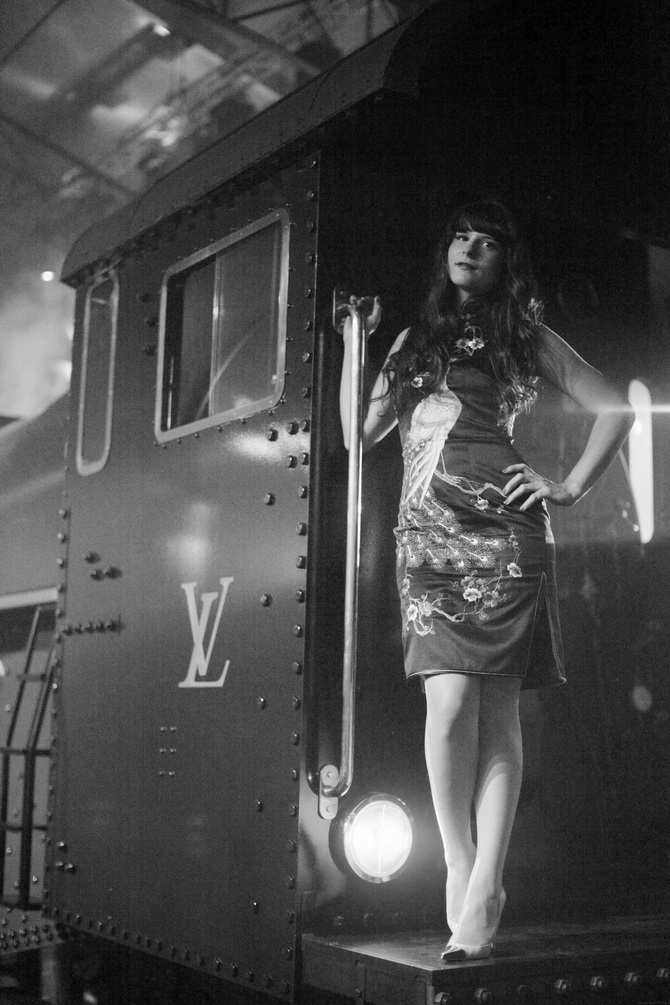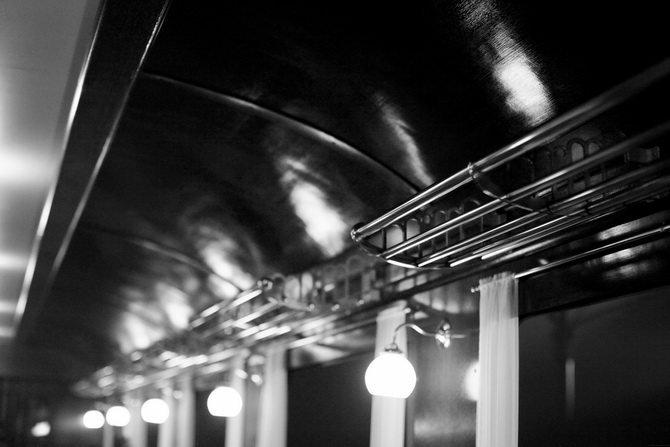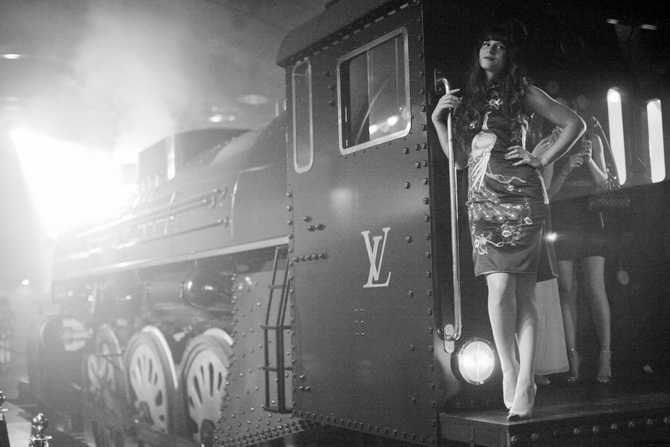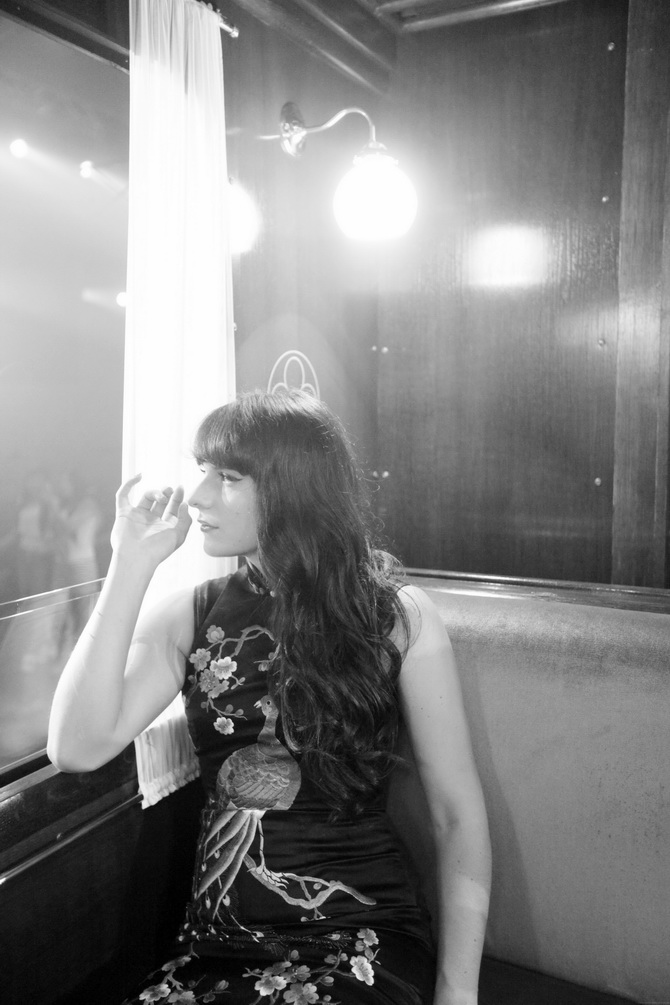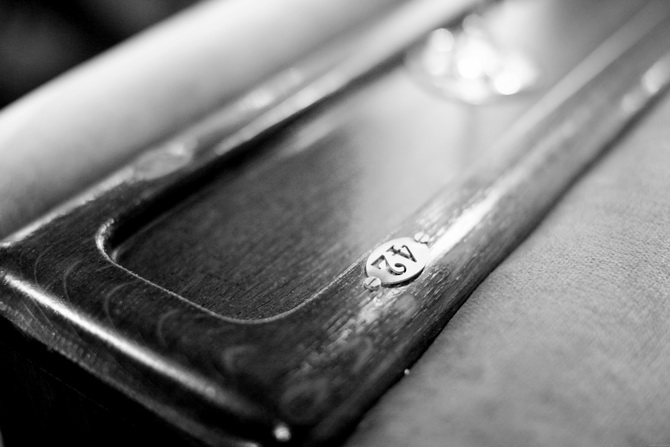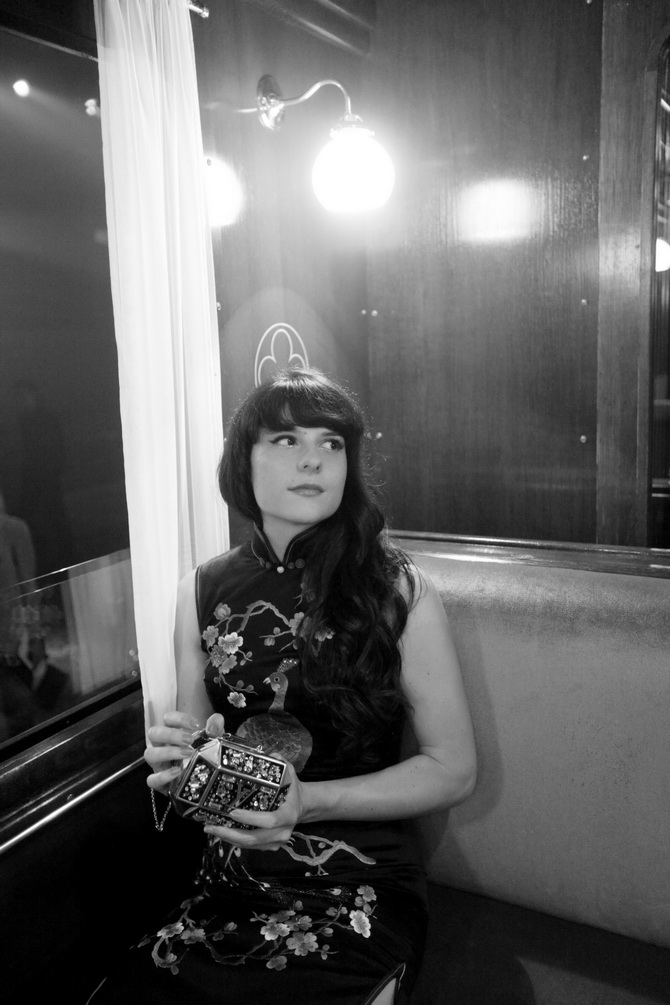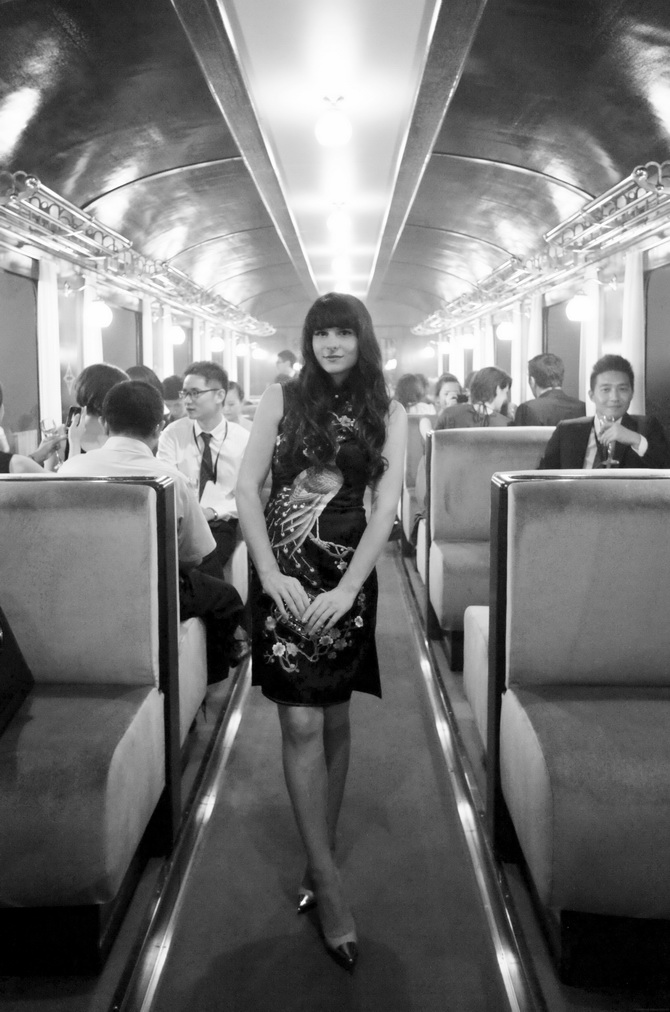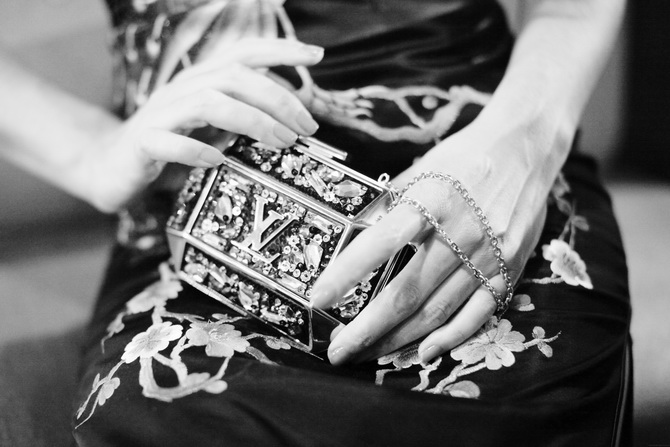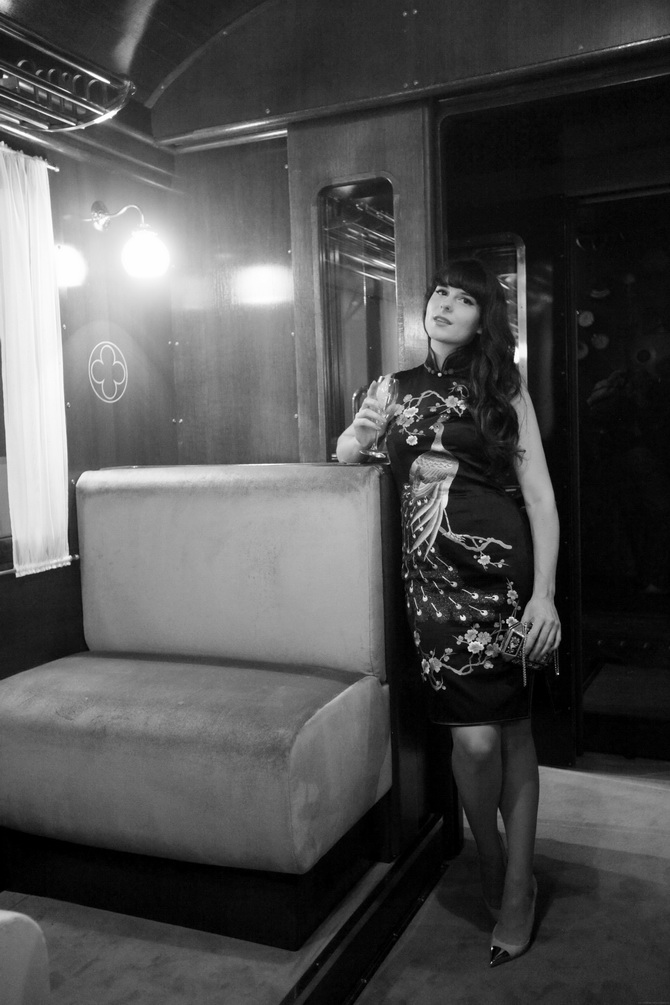 –
Je portait une robe achetée à Shanghai ( Changle Road ), des escarpins et un sac Louis Vuitton.
I was wearing a dress bought in Shanghai ( Changle Road ), and Louis Vuitton heels and bag.
–
–
–
–
La surprise de cette nuit à Versailles, c'est que lorsque le jour s'est levé et que nous nous apprêtions à partir, et bien la fête était encore loin d'être terminée.
Nous avons suivi le  cortège dans les allées désertes du jardin, pour finalement nous retrouver … au beau milieu de la salle de bal à ciel ouvert !
C'était fou !
J'avais déjà eu l'occasion d'admirer les fontaines de ce petit recoin du château de Versailles, mais croulant sous les touristes.
C'était donc fort amusant de voir des costumes XVIIIème y danser, comme si j'avais été transporté dans une peinture vivante.

Vers 8h du matin, quand les corsets ont commencé à trop serrer, et les pieds à devenir douloureux dans leurs souliers, nous avons rejoins notre carrosse.
Une petit Nissan Micra, qui nous à ramené tout doucement vers le 21ème siècle, et la réalité.
–

♫♪ Joy Division – Love Will Tear Us Appart
–

The great surprise of this night in Versailles, is that when the dawn arrived and that we were about to leave, well the party was not over at all.
We followed the procession into the deserted paths of the garden, to soon find ourself right in the middle of … the open sky ball room !
It was crazy !
I visited this place in the past, but when it was pretty much crowded with tourists.
So it was very amusing to see XVIIIth century costumes dancing there, like if I was moving through a living painting.
Around 8 AM, when the corsets began to over tighten, and feet become painfull in their shoes, we walked to our coach.
A small little Nissan, which slowly brought us back to the 21th century, and reality.

–
–
Merci au Château de Versailles, à Diane (Buzzeum), à Sucre d'Orge, aux Ateliers Vertugadins,et à Luc Drouen !
–

Le Carnaval de Versailles, part I

–