–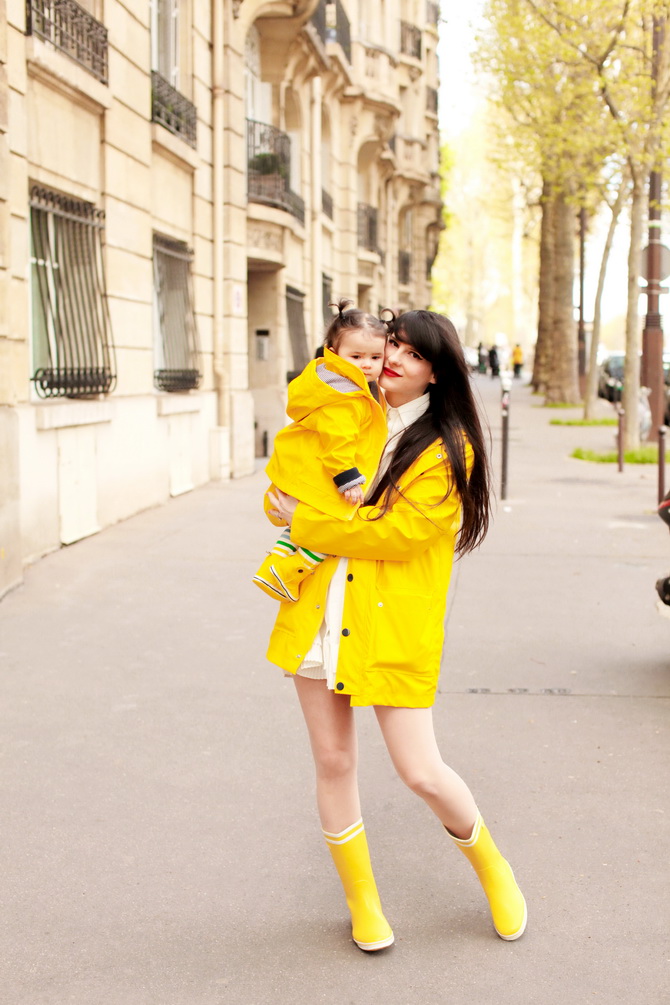 –
–
Vous les aviez rapidement aperçus lors de mon article sur Disney Forest, mais ils méritaient bien leur propre article… nos jolis cirés jaunes !
Avec la météo complètement incertaine de ce mois d'Avril en plus, nous en faisons plus que bon usage.
Ce look mère – fille est sans doute l'un de mes préférés. Il faut dire que le ciré enfant est la copie conforme de celle de l'adulte ( ils savent faire les choses bien chez petit Bateau ! ).
J'aurais bien poussé l'assortiment jusqu'au bout, mais impossible de mettre la main sur une panoplie arc-en-ciel similaire à celle d'Iris.
Au moins nous avions presque les mêmes bottes ! :p
–
–
♫ ♪ Somewhere Over The Rainbow – The Wizard of Oz
–
–
They appeared quite shortly here, but deserved an article of their own… our pretty yellow rain coats !
–
This has to be one of my favorite mother daughter outfit so far. The kid jacket is the exact copy of the adult one !
–
It would have been so nice to completely match Iris with some rainbow leggings, but at least we were wearing similar boots ! :p
–
–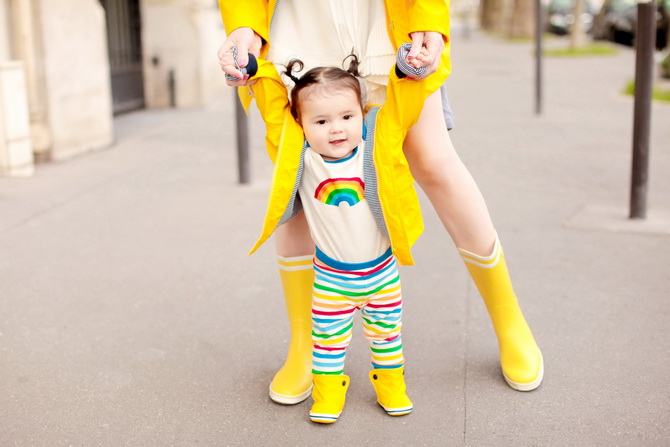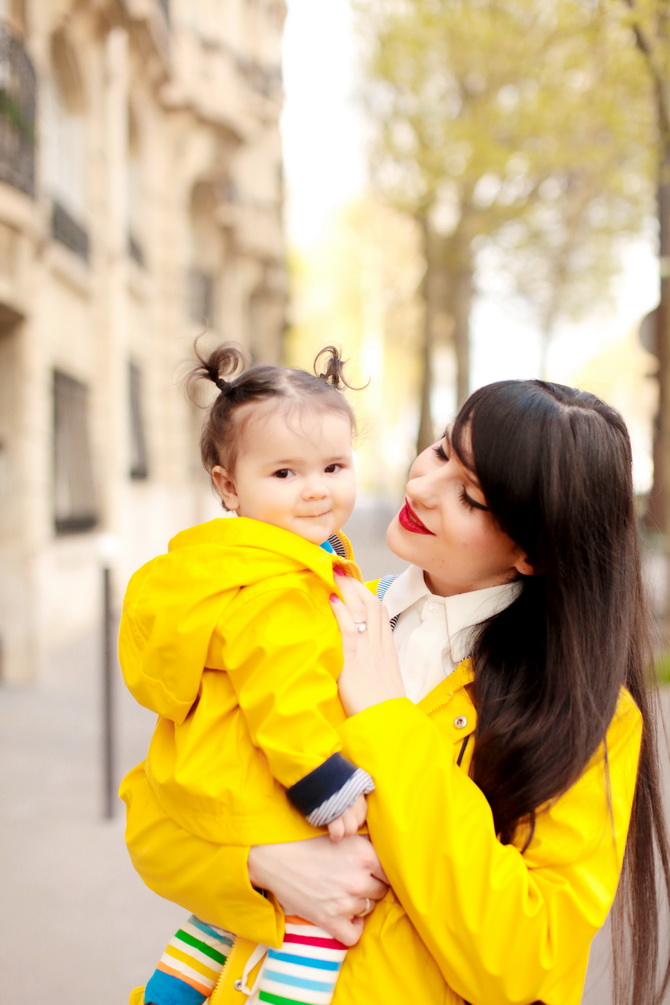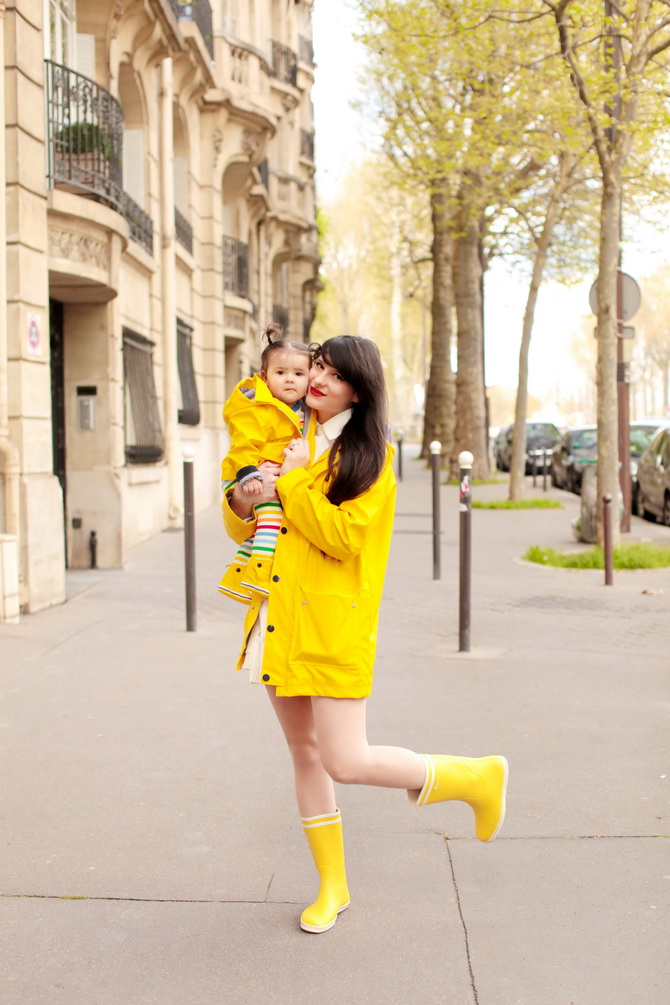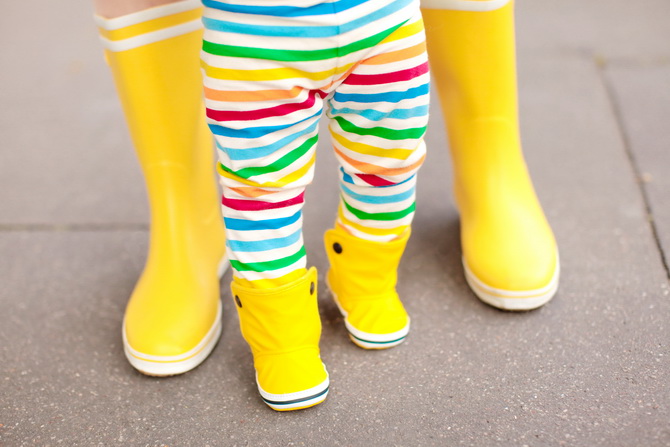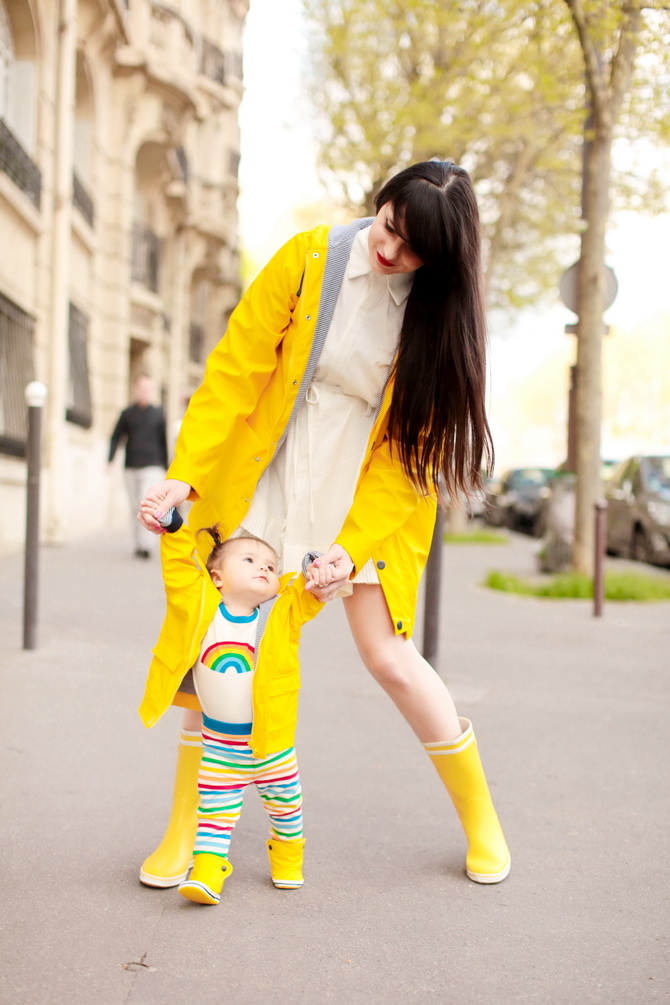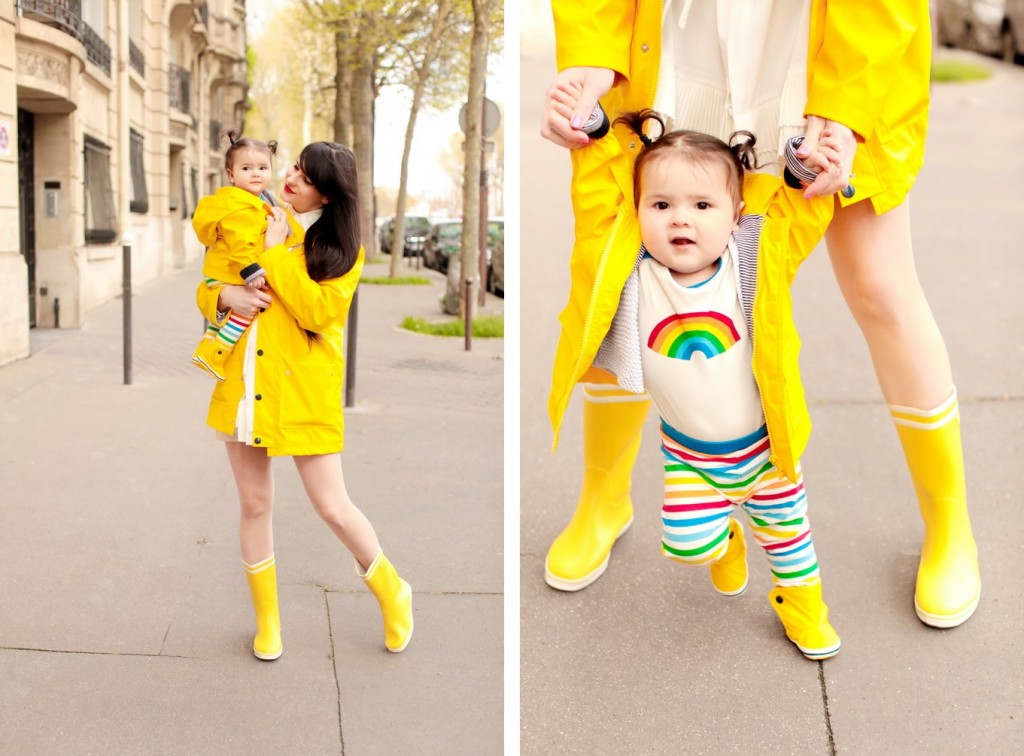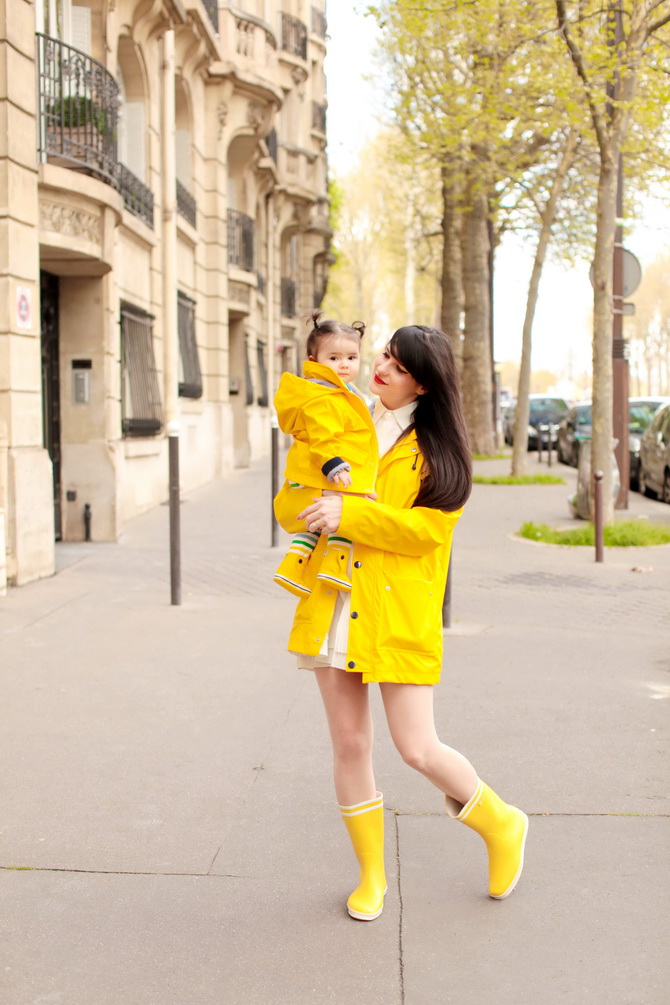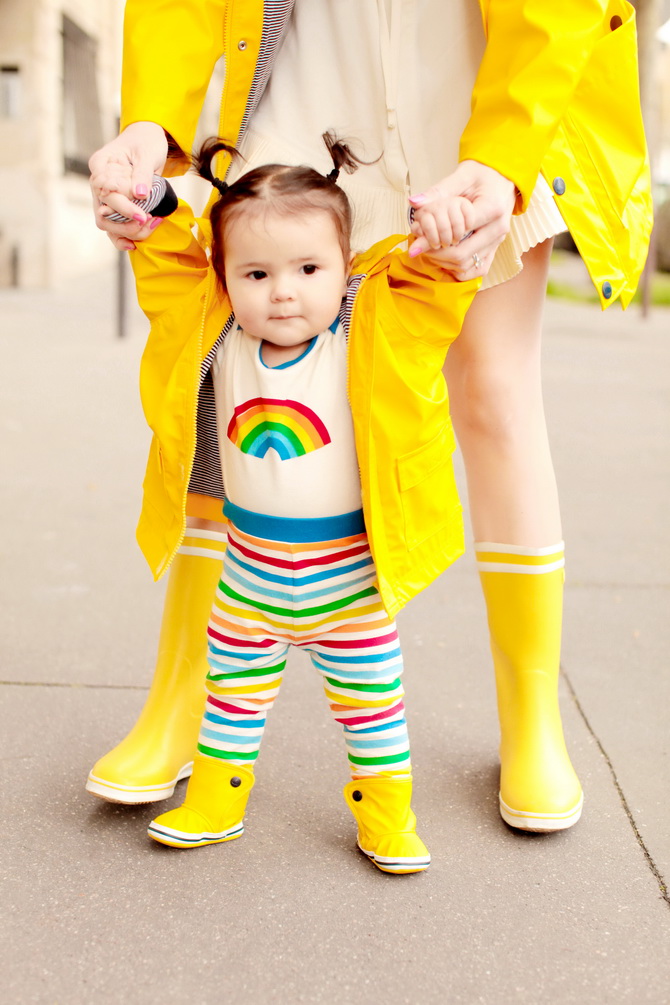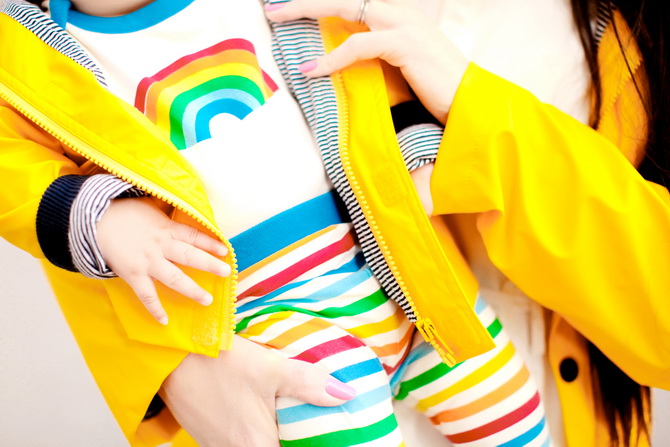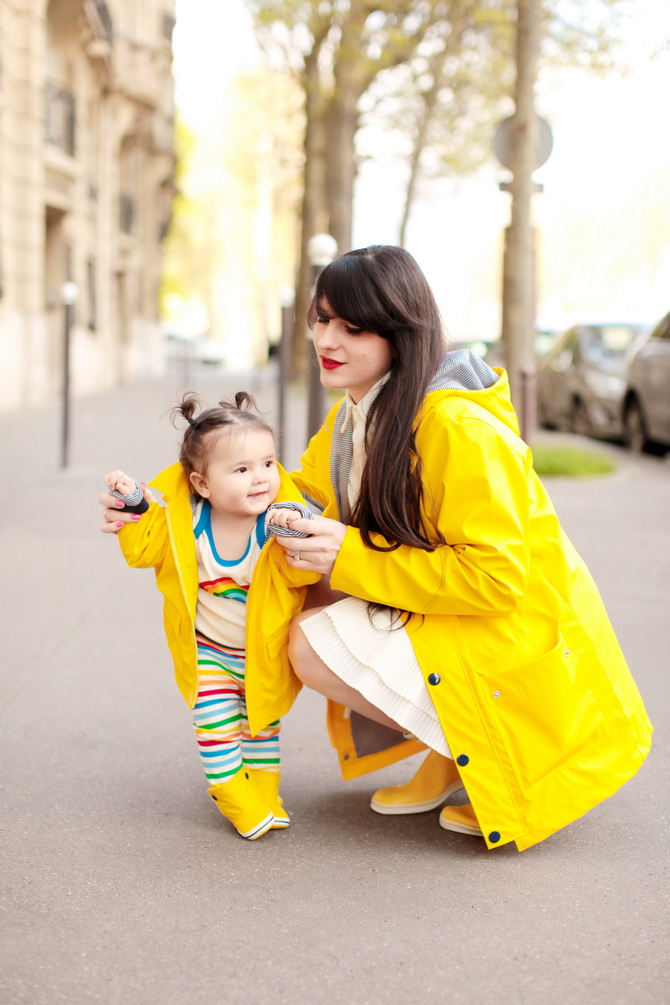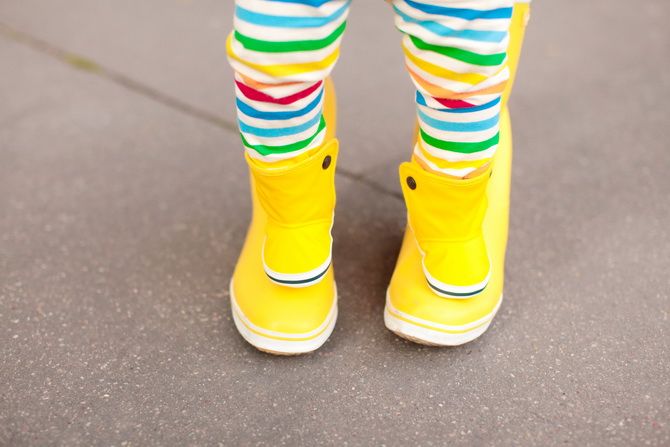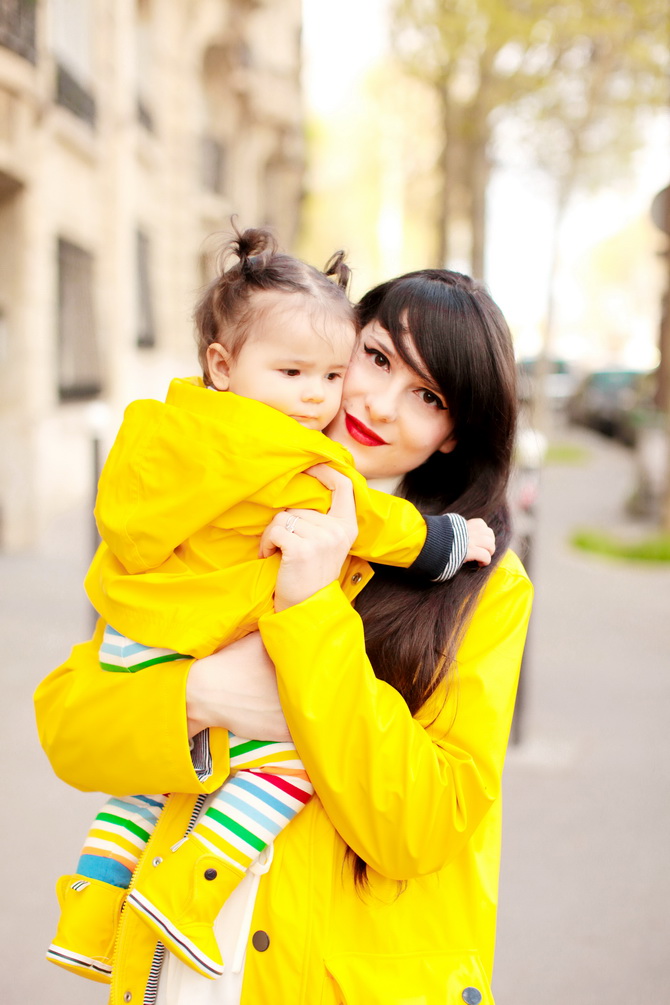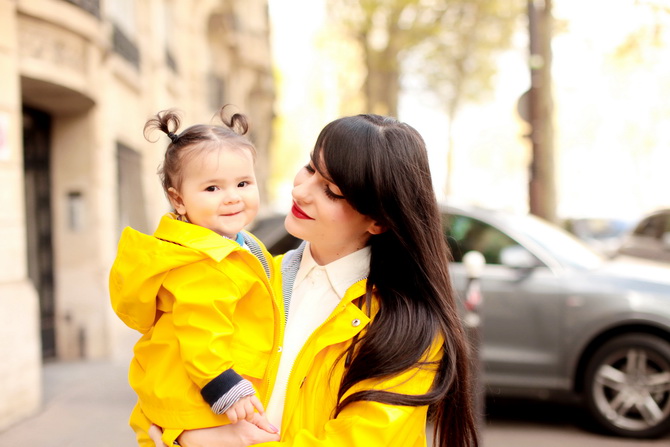 –
–
Iris: Ciré et bottons / Rain coat and booties : Petit Bateau —Body & leggings : Little bird by Jools
–
Alix: Ciré / Rain coat : Petit Bateau —- Robe / Dress : Chicwish —- Bootes / Boots : Aigle
–
–
–
–
Related posts :
---