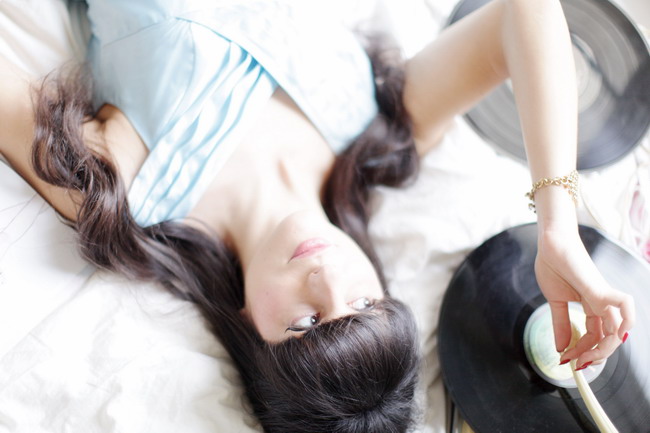 –
–

♫ ♪  Patience & Prudence – Gonna get along without you now
–
–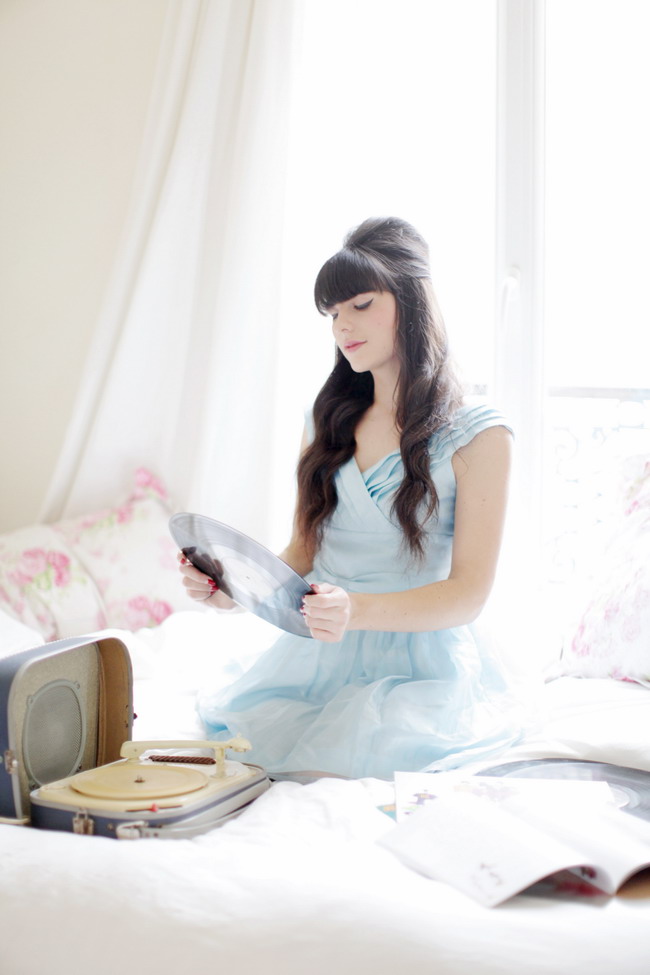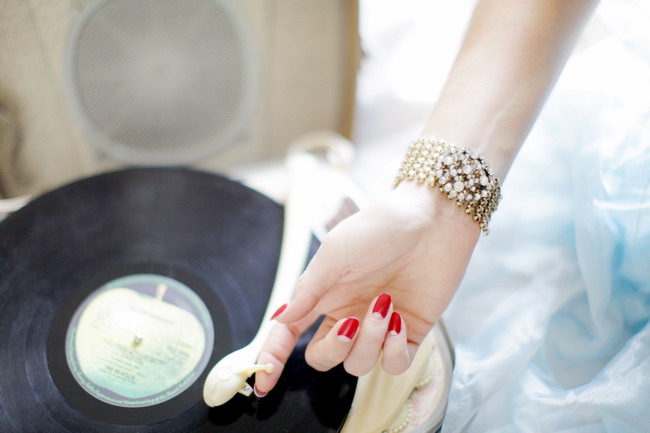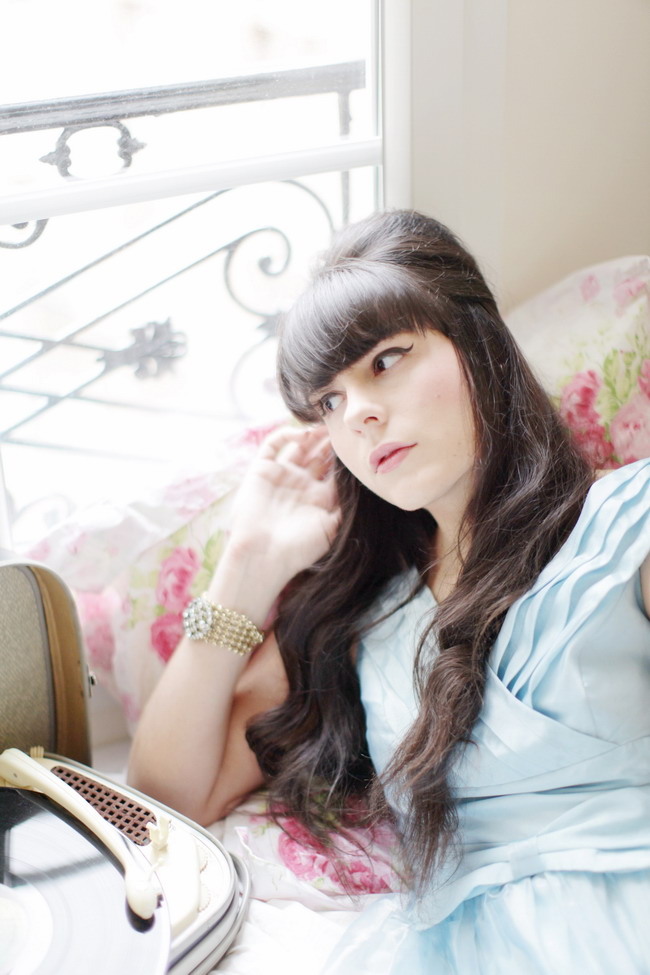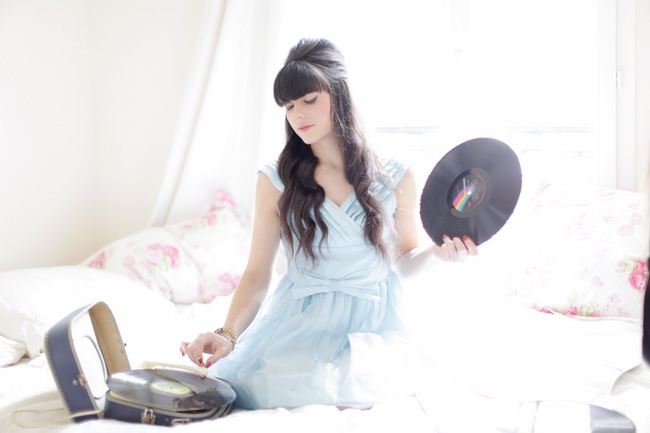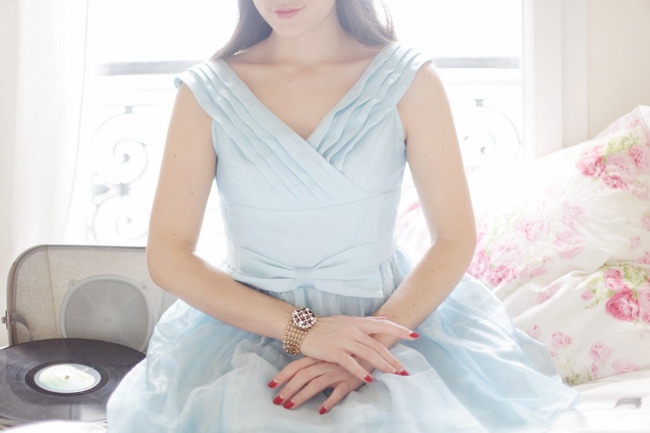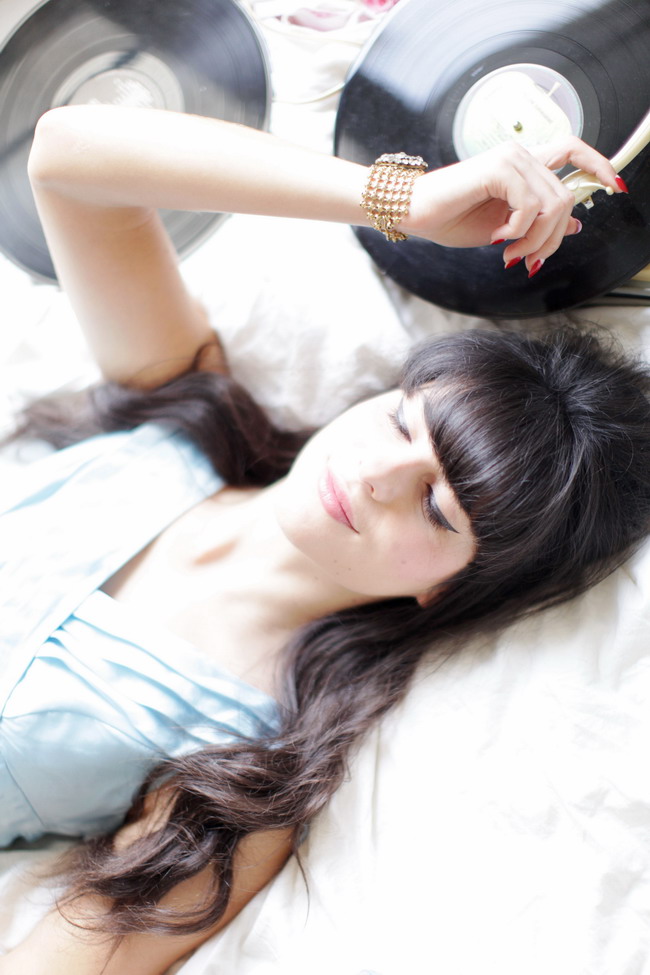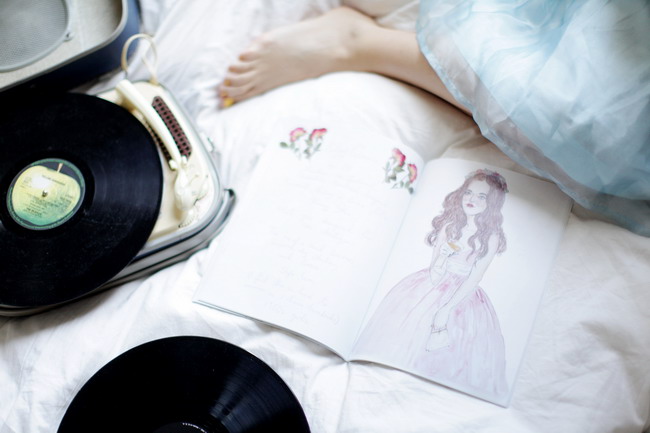 –
Robe / Dress : Katie Louise for Audrey Grace
Bracelet: Lulu Frost
Vernis OPI « I'm not really a waitress »
Livre / Book : Audrey Grace lookbook by Caitlin Shearer
–
–

Si j'avais du choisir une robe pour un bal de fin d'année, j'aurais sans doute craqué pour celle ci.
Et coiffée à la Brigitte Bardot, écouter de vieux vinyls sur mon Teppaz me donne encore plus l'impression d'avoir pris une machine à remonter le temps !
–
If I had to choose a dress for prom, I would have probably pick this one !
Listening to old vinyls on my Teppaz feels even more right with Brigitte Bardot inspired hairstyle and blue dress.
–
–
–
Related posts :
---