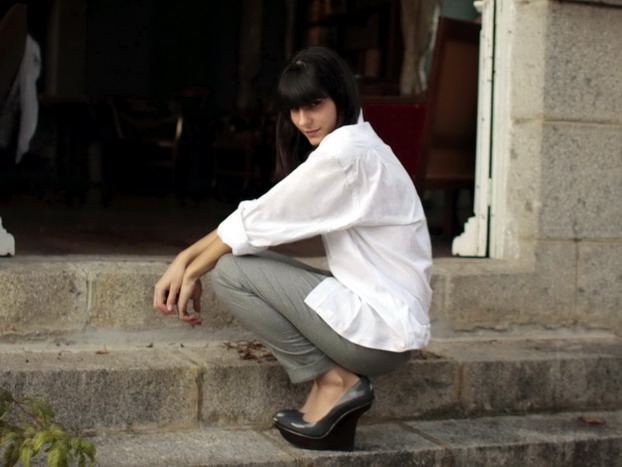 –
Je ne suis pas très chemise, et pourtant je ne me sens jamais aussi bien que lorsque j'enfile celle de mon fiancé, la boutonne à la va-vite, un coté négligemment rentré dans le pantalon.
Une tenue très simple, mais qui prend tout son intérêt porté avec une paire de chaussures d'une hauteur tout aussi déraisonnable que la forme.
Comme elles m'avaient fait envie ces extravagantes plateformes Stella Mc Cartney !
Et les voir sur Mary Kate n'avait fait qu'accentuer mon envie de les avoir aux pieds. Même chaussures, même pose …  je n'ai plus qu'à me teindre en blonde et devenir millionnaire !
–
******
Although I'm not that into button-down shirts, there's nothing quite as good as throwing on something that belongs to my fiancé, half-heartedly fastened, one side tucked in with the other hanging out.
It's a simple outfit, but one that looks best with a pair of shoes that are shaped as unreasonably as they are high.
Oh, how I longed for these Stella McCartney platforms! Seeing Mary Kate with them only made me want them more.
Same shoes, same pose… All I have to do now is go blonde and become a millionaire!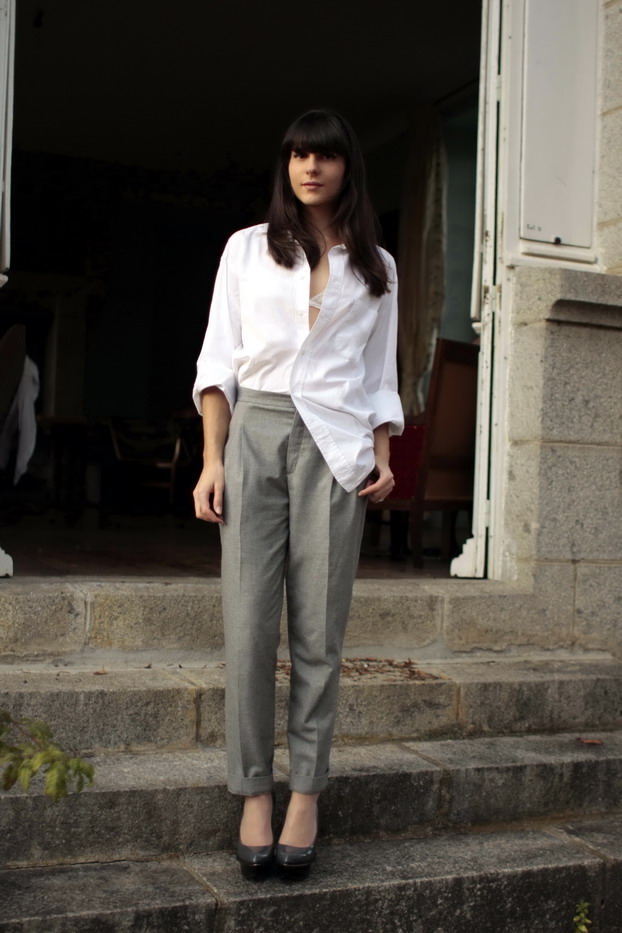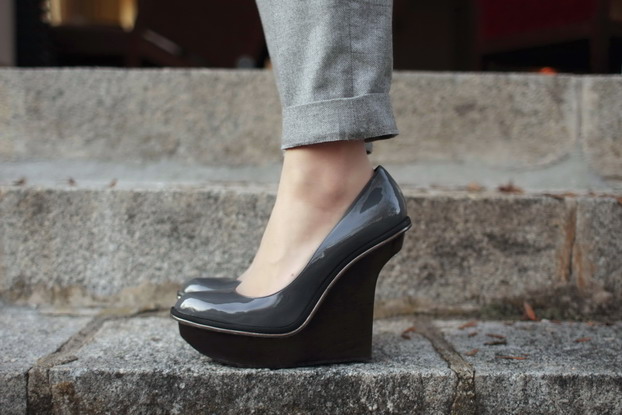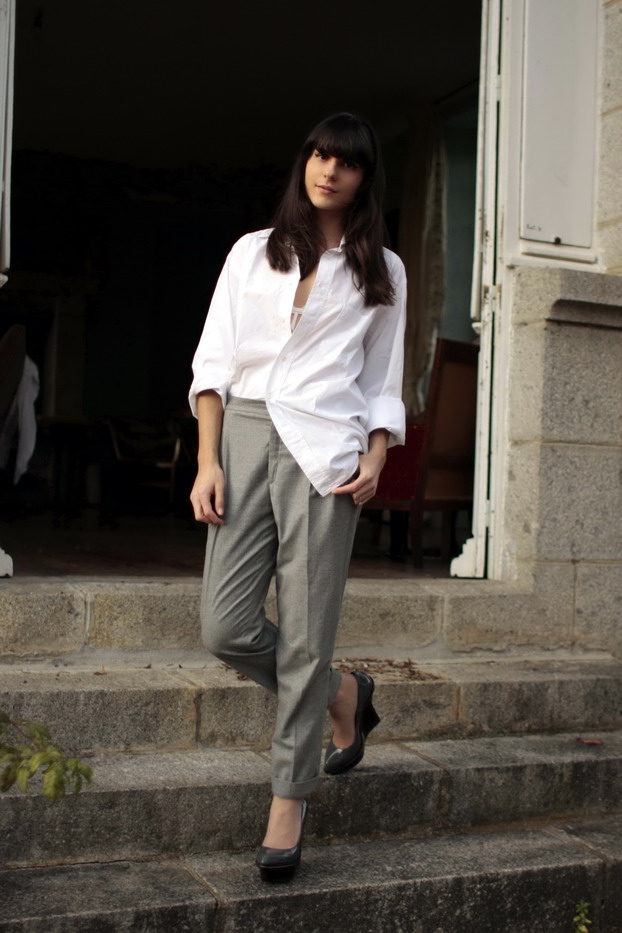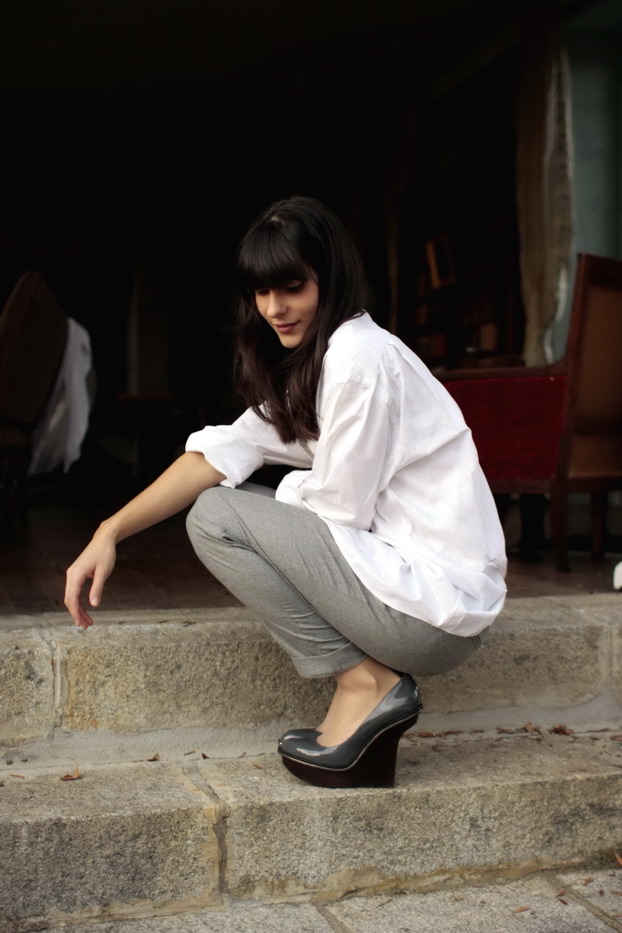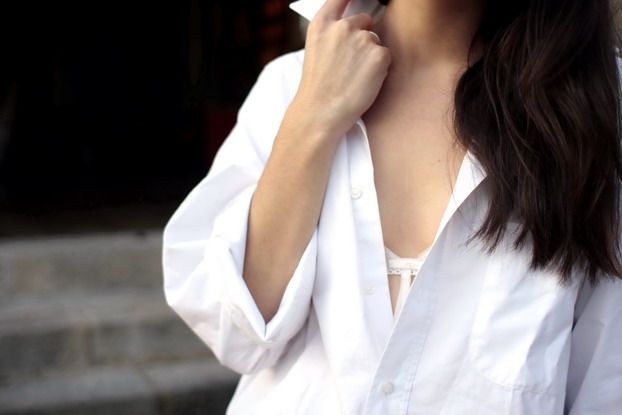 –
Pantalon Zara / Zara trousers
Chaussures Stella McCartney/ Stella McCartney platforms
–
Translation by Victoria Morrison
–
Related posts :
---