–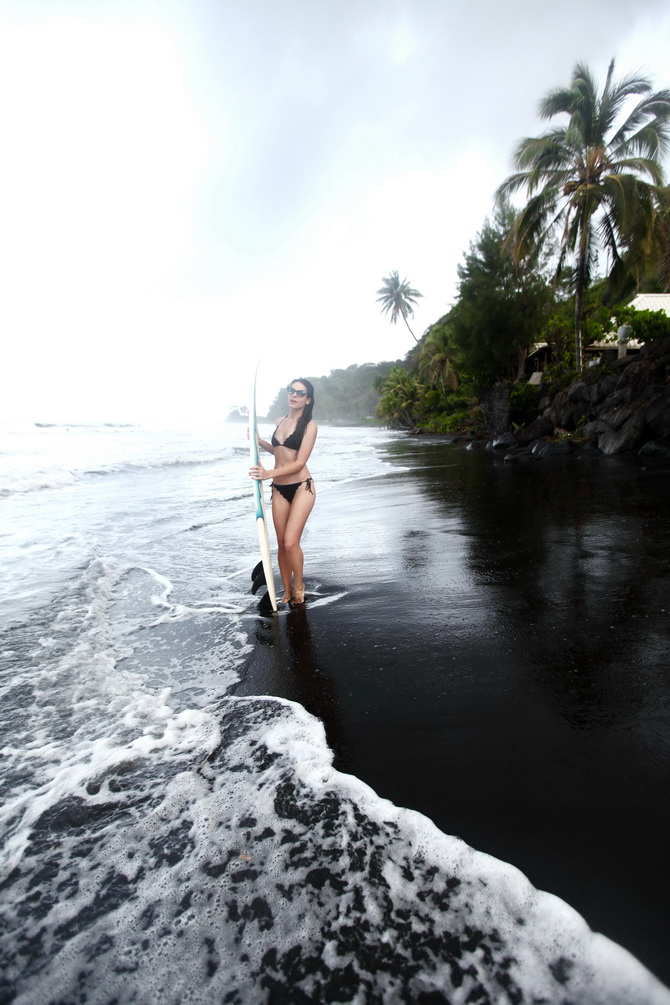 –
–
Et voilà, mon périple en Polynésie s'arrête ici !
Pour clôturer en beauté, quelques photos de la plage de Papenoo sur l'Île de Tahiti. J'ai tellement adoré cet endroit que j'y suis retournée trois fois pendant mon séjour.
Le sable noir donne un côté sauvage vraiment différent des autres plages, et l'ambiance varie très vite selon la météo ( j'ai autant aimé par temps de pluie que par grand soleil ).
C'est devenu la plage préférée de mes neveux qui ont déménagés à Tahiti, et je les comprend ! On s'est fait des batailles et des « masques de beauté » au sable noir totalement hilarants !
Comme il y a des vagues plus ou moins grosses, c'est aussi l'endroit parfait pour surfeurs confirmés ou débutants.
–
Je reviens très vite, le temps de troquer micro bikini contre multi couches hivernales !
–
–
♫ ♪ The Drums – Let's Go surfing
–
–
And that's it, my trip in French Polynesia ends here !
But last not least, some photos taken at the beautiful beach of Papenoo, on Tahiti Island.
I loved this place so much I came back three times during my stay.
The black sand really gives a special and wild atmosphere, different from any other beaches, and the feelings you get really change depending on the weather ( I love it as much when it's sunny than when it rains ).
This beach became my nephew's favorite when they moved to Tahiti. We had some battles and « beauty masks » with this black sand, so funny we couldn't stop laughing !
Since there are more or less big waves, it's the perfect place for beginners or experienced surfers.
–
I'll be back very soon, just the time to change from my micro bikini to multi winter layers !
–
–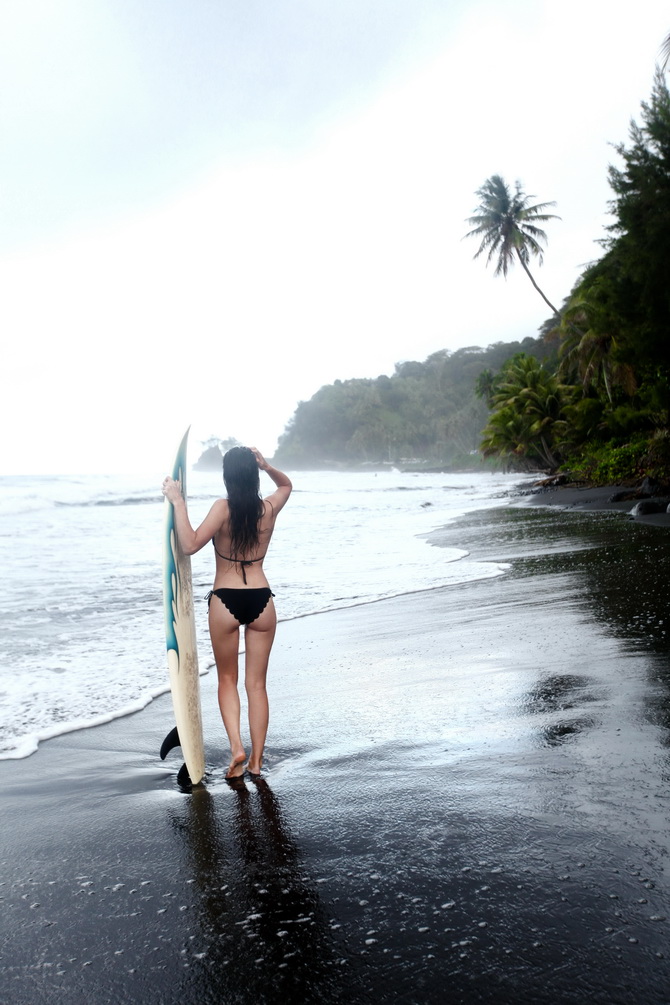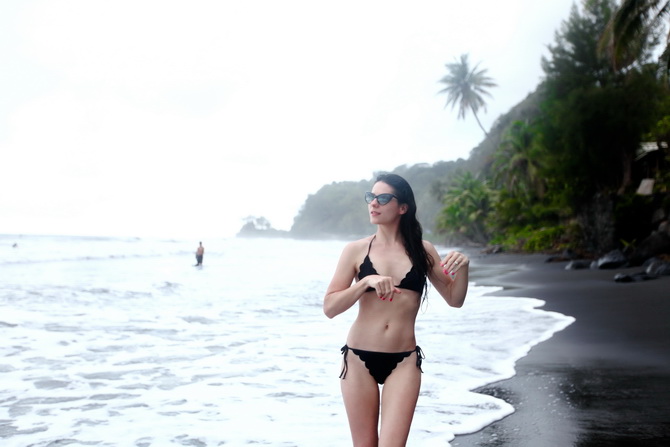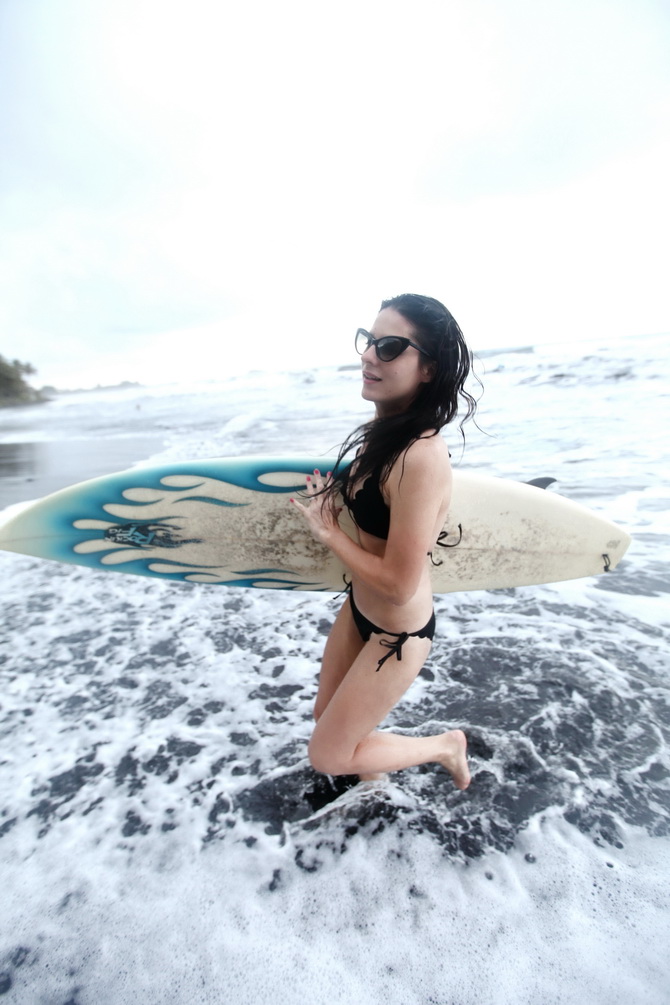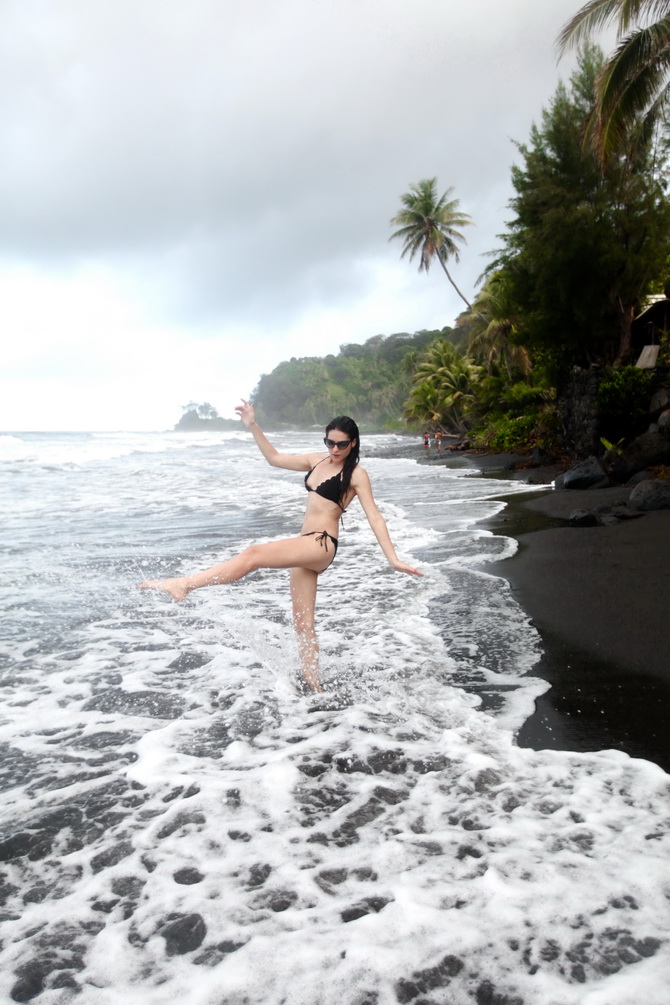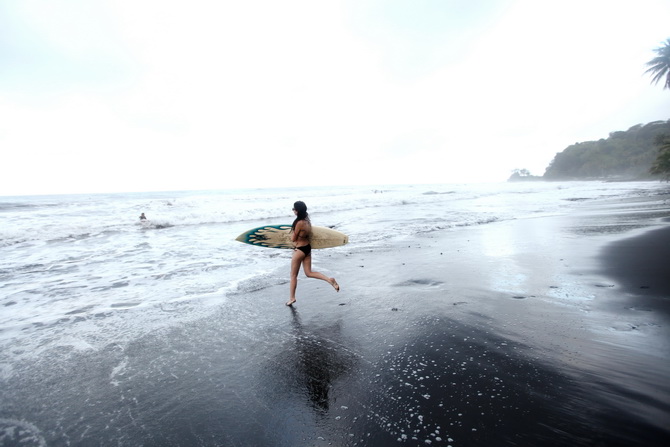 –
Bikini : Chloé
Lunettes / Sunglasses : Tom Ford
–
–
–
Related posts :
---