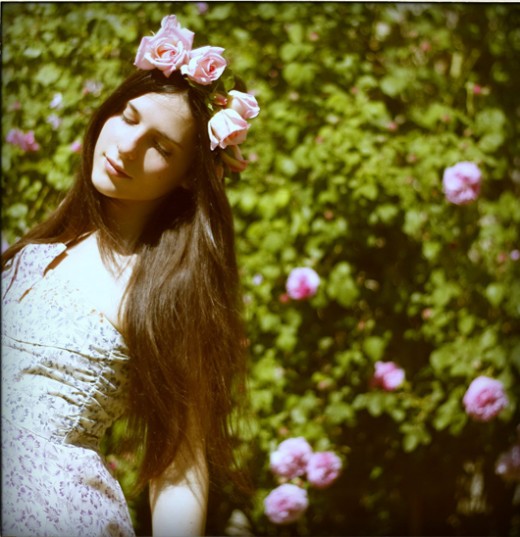 –
Mignonne, allons voir si la rose
Qui ce matin avoit desclose
Sa robe de pourpre au Soleil,
A point perdu ceste vesprée
Les plis de sa robe pourprée,
Et son teint au vostre pareil.
Las ! voyez comme en peu d'espace,
Mignonne, elle a dessus la place
Las ! las ses beautez laissé cheoir !
Ô vrayment marastre Nature,
Puis qu'une telle fleur ne dure
Que du matin jusques au soir !
Donc, si vous me croyez, mignonne,
Tandis que vostre âge fleuronne
En sa plus verte nouveauté,
Cueillez, cueillez vostre jeunesse :
Comme à ceste fleur la vieillesse
Fera ternir vostre beauté.
Pierre de Ronsard
–
Music: Françoise Hardy – Mon amie la rose

–

See, Mignonne, hath not the Rose,
That this morning did unclose
Her purple mantle to the light,
Lost, before the day be dead,
The glory of her raiment red,
Her colour, bright as yours is bright?
Ah, Mignonne, in how few hours,
The petals of her purple flowers
All have faded, fallen, died;
Sad Nature, mother ruinous,
That seest thy fair child perish thus
'Twixt matin song and even tide.
Hear me, my darling, speaking sooth,
Gather the fleet flower of your youth,
Take ye your pleasure at the best;
Be merry ere your beauty flit,
For length of days will tarnish it
Like roses that were loveliest.
Pierre de Ronsard
–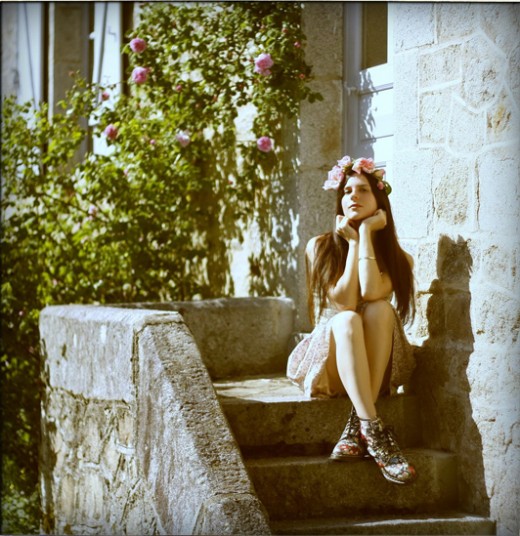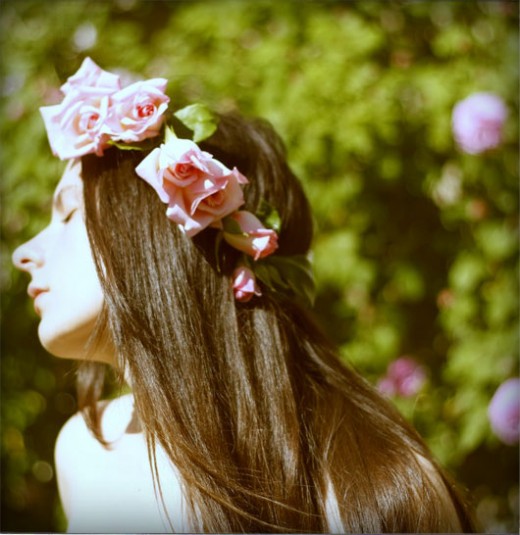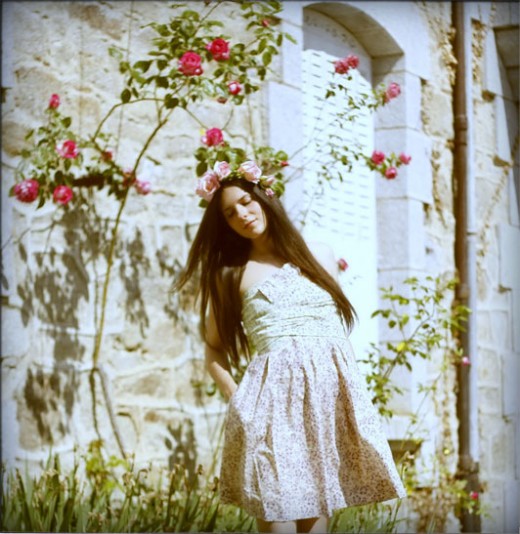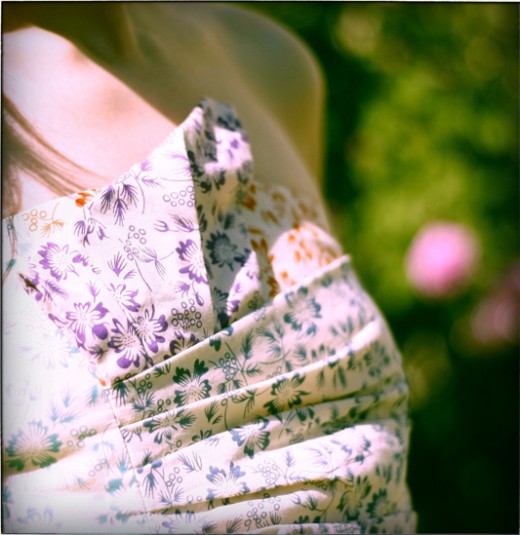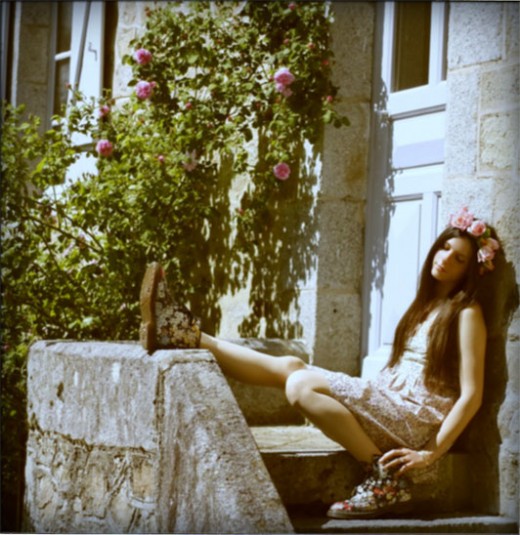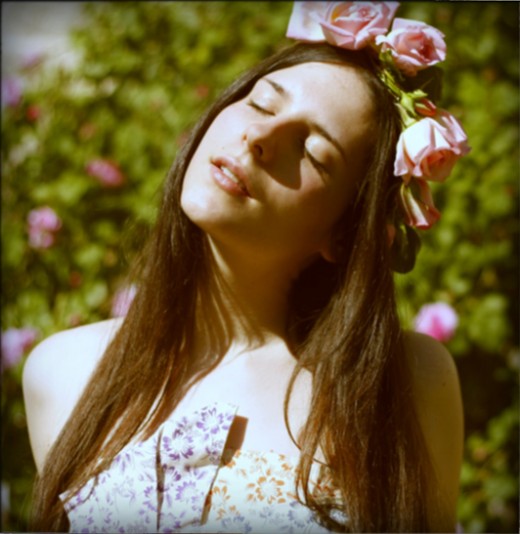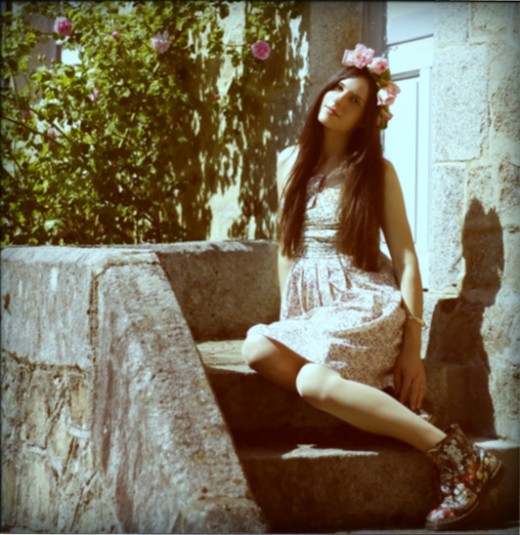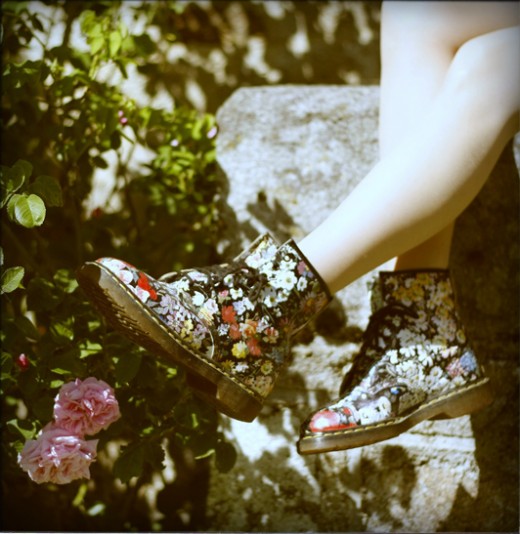 –
Robe bustier See by Chloé / See by Chloé bustier dress
Couronne de fleurs éphémères faite moi même / Self made ephemeral flower crown

Chaussures Doc Martens ( vintage ) / Vintage Doc Martens shoes
–
Related posts :
---