–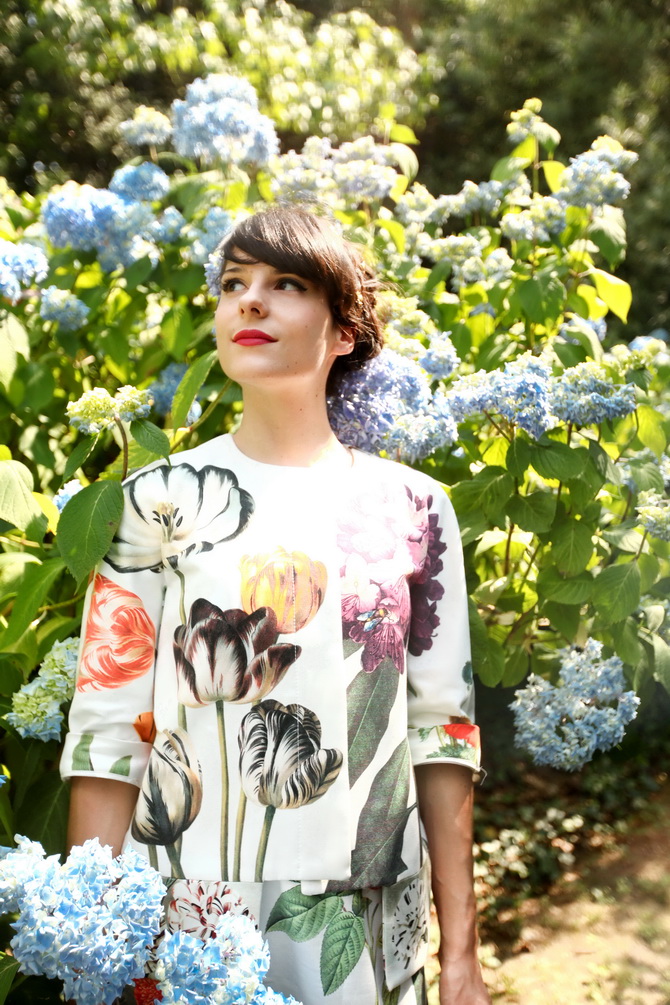 –
–
Ce blog se retrouve bien souvent parsemé de fleurs, en particulier de roses.
Et pourtant, ce n'est pas ma fleur préférée !
Ma fleur préférée, c'est l'hortensia ( hydrangea pour les puristes ).
Je suis convainque que l'on prononce un gout particulier pour des choses lointaines qui remontent à l'enfance, et pour moi, c'est le souvenir d'allées entières de gigantesques hortensias quand je passais mes vacances chez une vieille tante à Anglet.
Un jour, apeuré par les mouvements de pelle et de sceau démonstratifs d'une joie intense d'aller à la plage,  le chien de cette vieille tante m'a mordu violemment. Mes parents ne m'ont plus jamais emmené à Anglet, et j'ai oublié les hortensias.
Le souvenir de  cette fleur à resurgit il y a quelques années, et j'attends à présent chaque mois d'Août avec impatience pour assister à l'éclosion.
J'ai développé une passion à la limite de me faire passer pour une geek, au point où il y a quelques semaines, je suis allée visiter le jardin Shamrock, la plus grande collection du monde d'hydrangea ( Oui, oui ! ).
Elle se trouve en Normandie, à Varengeville sur mer.
Si l'endroit vous intéresse, je vous conseille de partir dans la région pour une journée ou un week end en Août, et d'en profiter pour visiter le magnifique Bois des Moutiers ( dont je vous avais parlé un peu plus tôt début juillet) qui est juste à côté. Une escale à Honfleur pour passer un dîner romantique sur le port est aussi une jolie façon de terminer sa visite en beauté!
–
–
♫ ♪ Françoise Hardy – Le Premier Bonheur du Jour
–
–
By all the roses photographed on that blog these past years, you could easily think it's my favorite flower.
But it's not. Actually my favorite is the Hydrangea !
I am convinced that we develop a specific taste for distant things from our childhood, and for me, it is the memory of giant hydrangeas when I spent my holiday at an old aunt's house in Anglet.
One day, frightened by the shovel and bucket I was playing with, demonstration of an intense joy to go to the beach, the dog of this old aunt bit me violently.
My parents never took me back to Anglet, and I forgot the hydrangeas.
I remembered this flower a few years ago, and now I wait impatiently until August to see it bloom.
I developed a passion that could easily make me appear as a hydrangea geek, and that include visiting the largest collection of hydrangea in the world of course : the Jardin Shamrock.
It is located in Normandy, at Varangeville sur Mer.
If you're interested in the place, I would suggest going for a day or a week end, and visit the beautiful Bois des Moutiers as well ( Photographed earlier in July ) which is really close in the same area.
A stopover in Honfleur ( one hour from Shamrock ) for a romantic diner on the harbor is also a perfect spot while you're on a trip in France !
–
–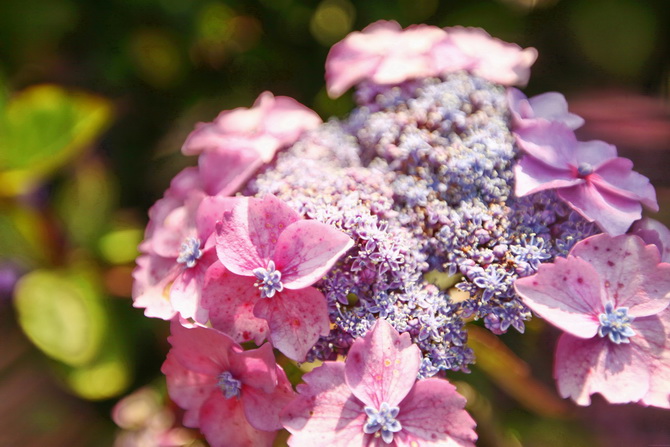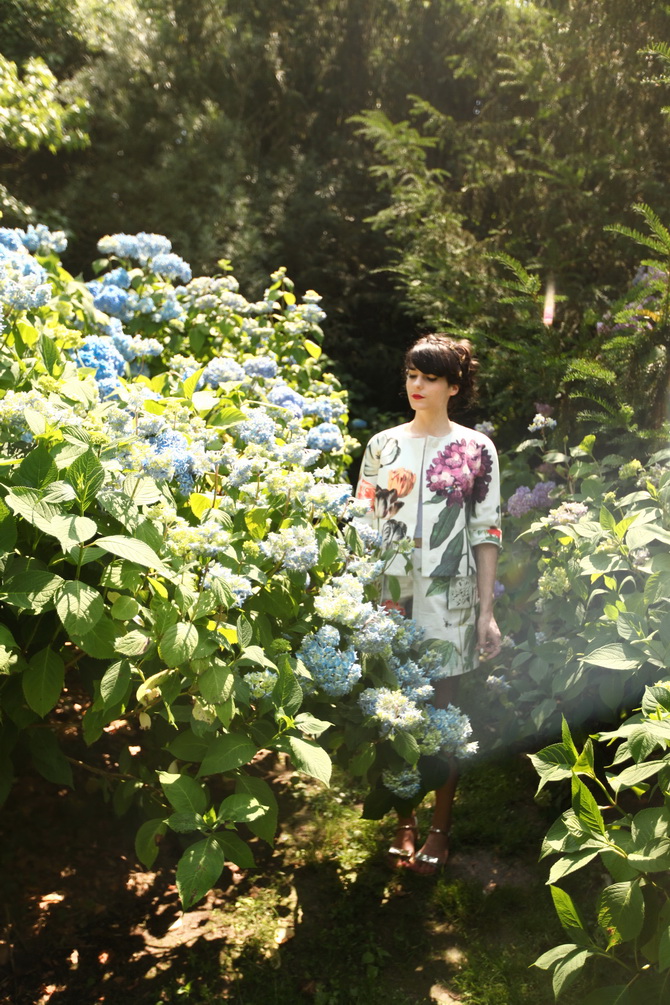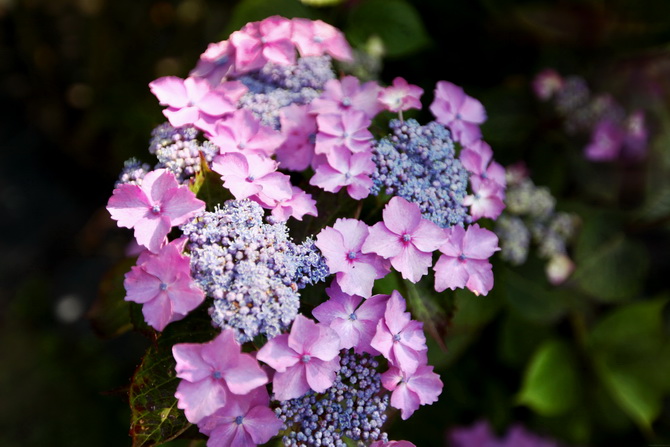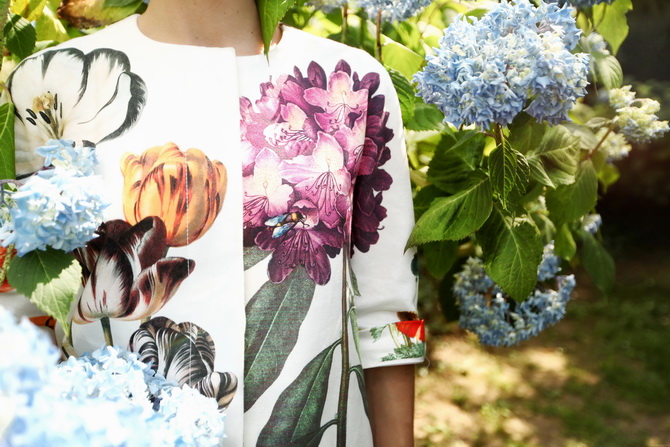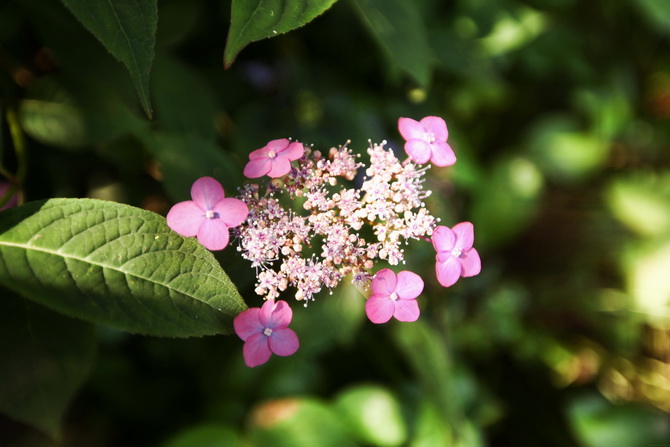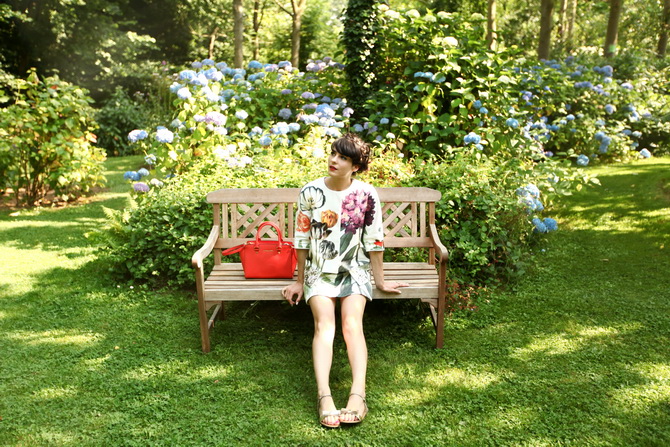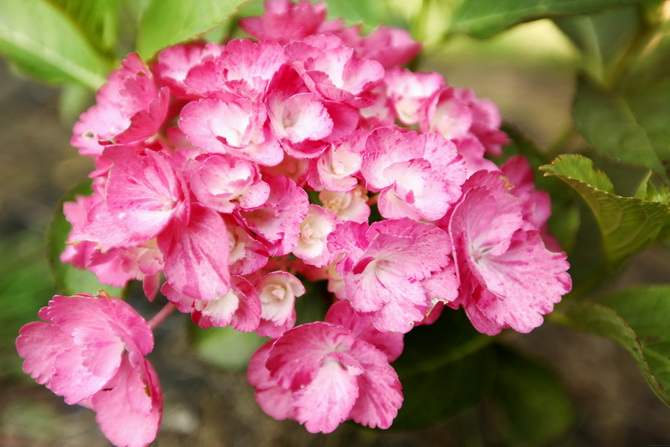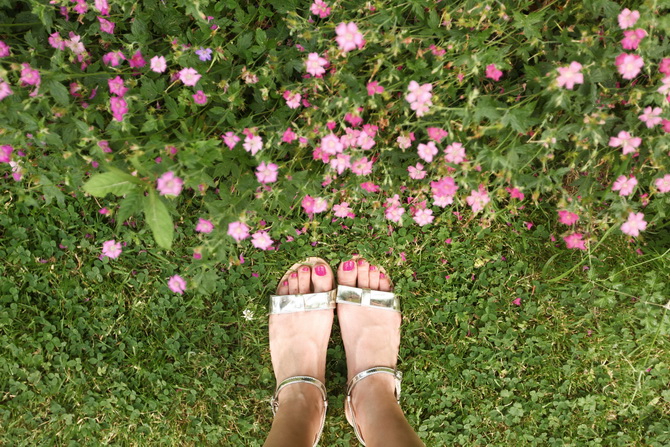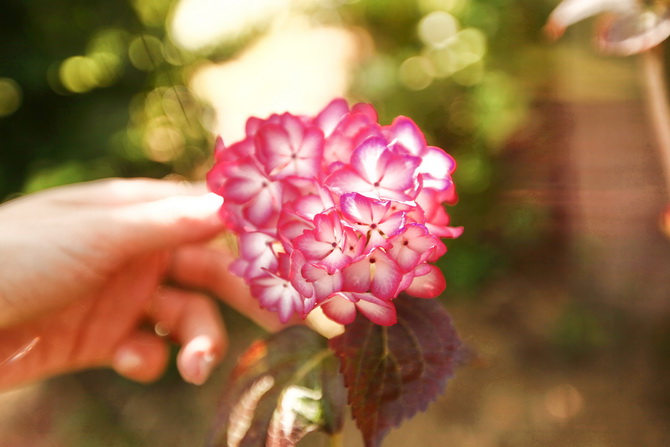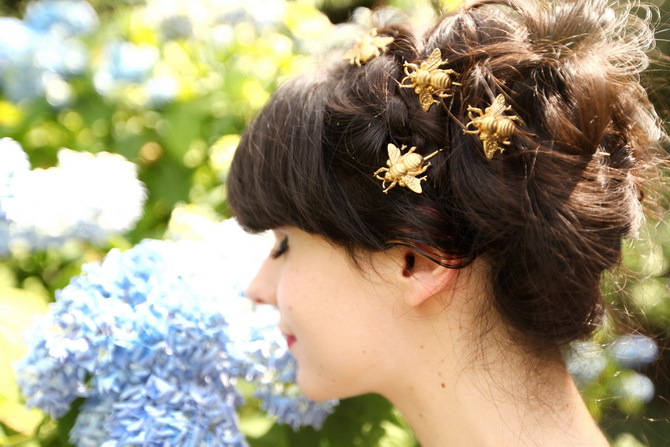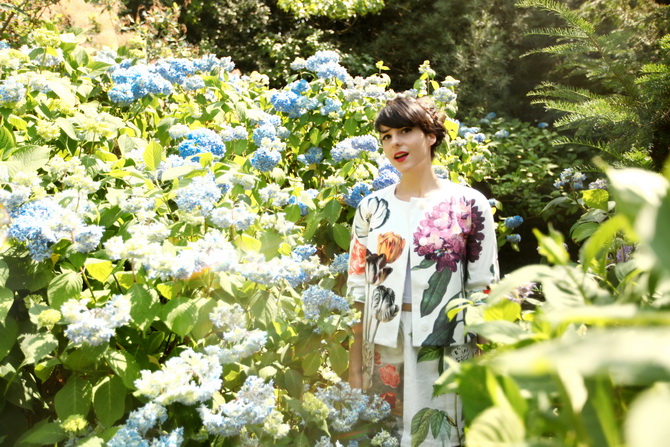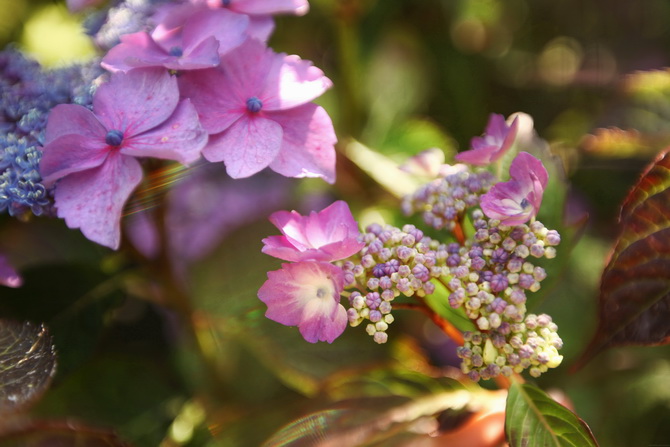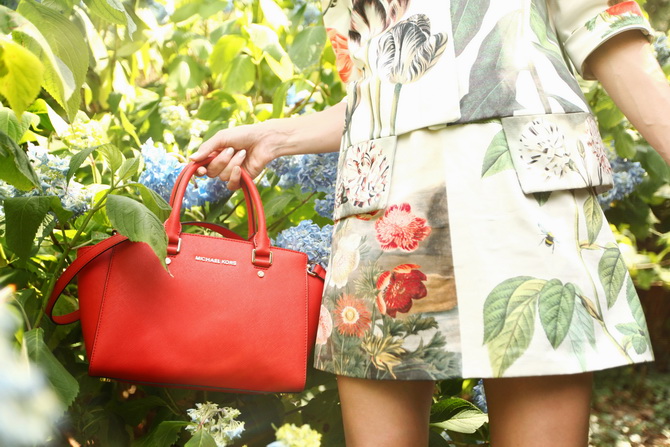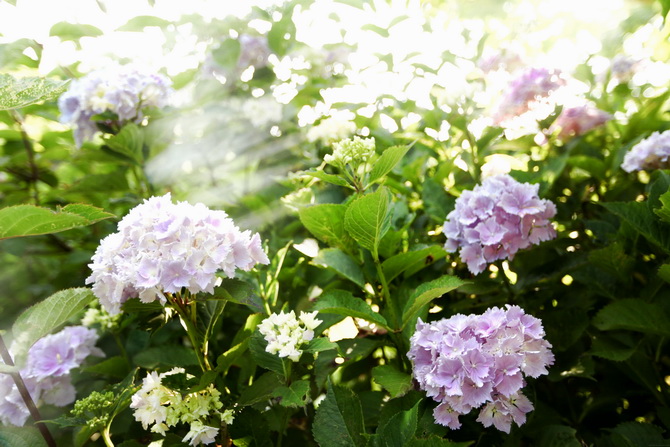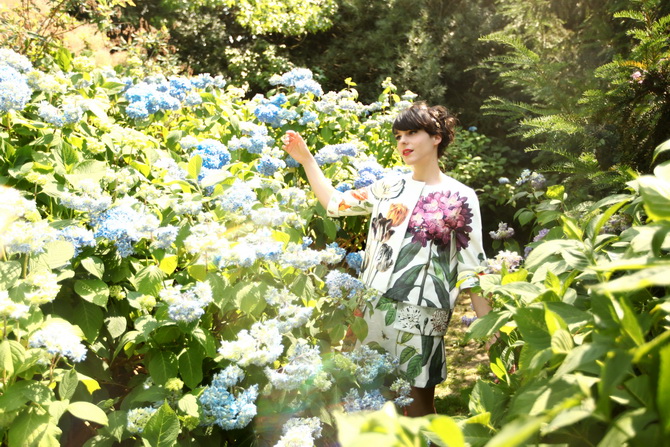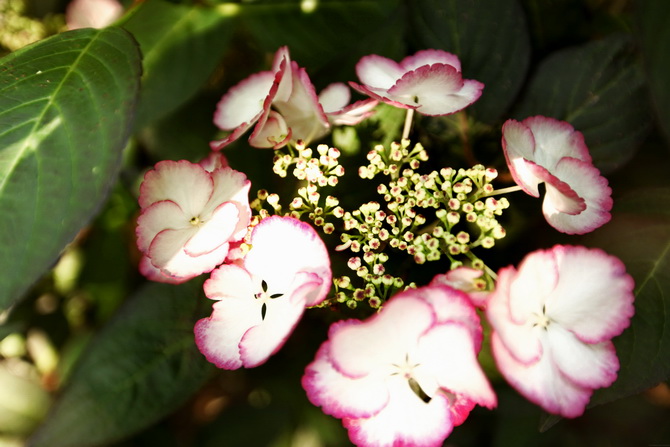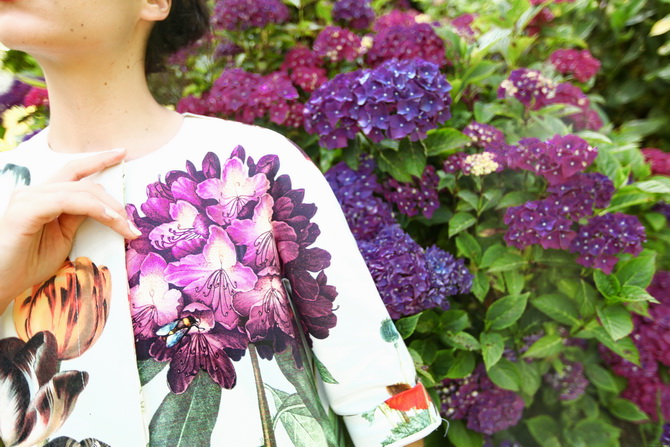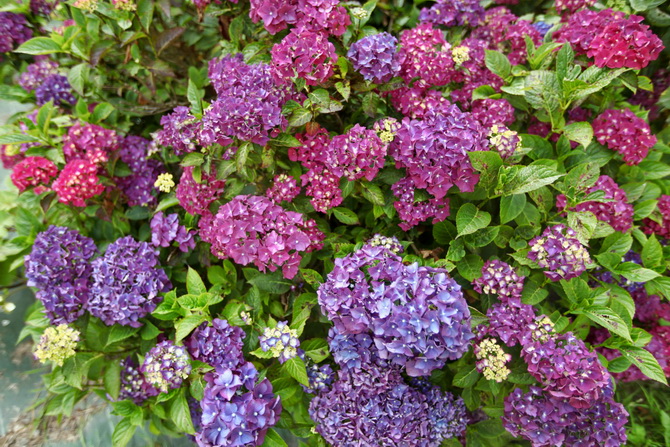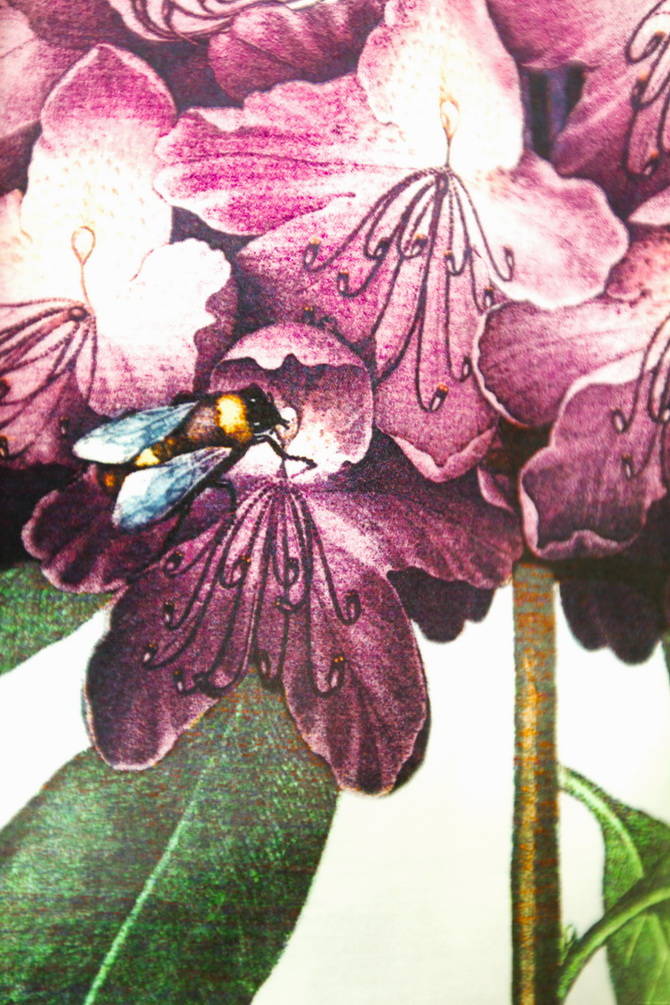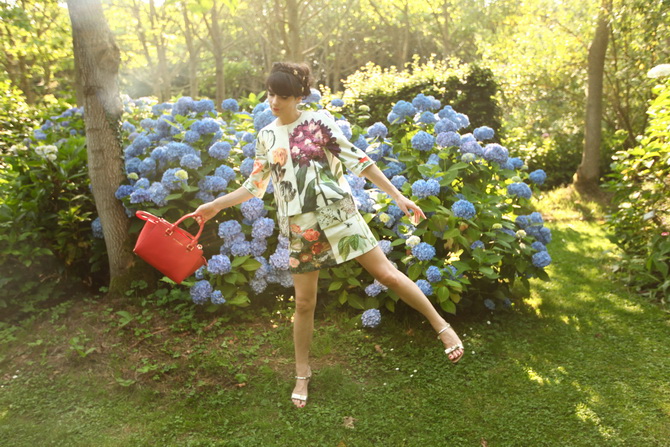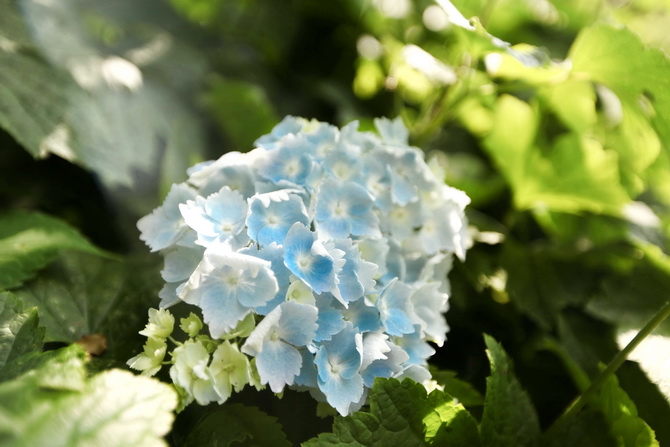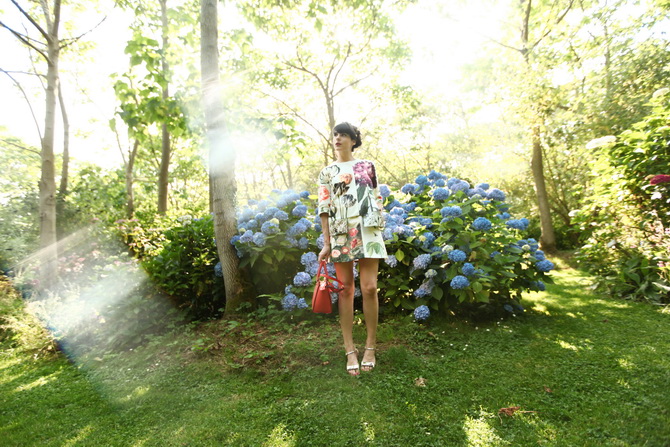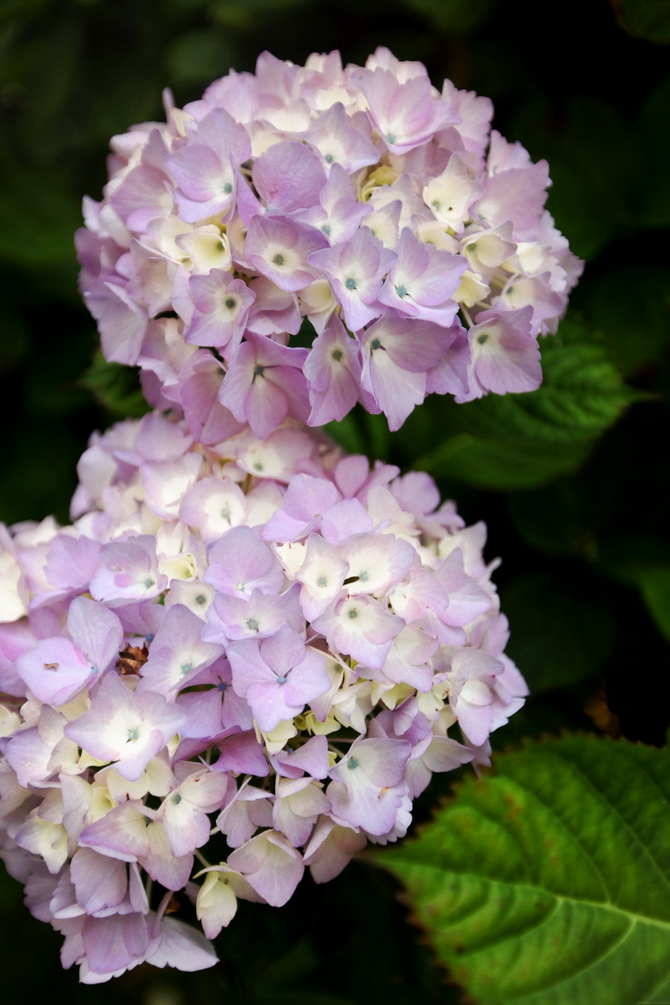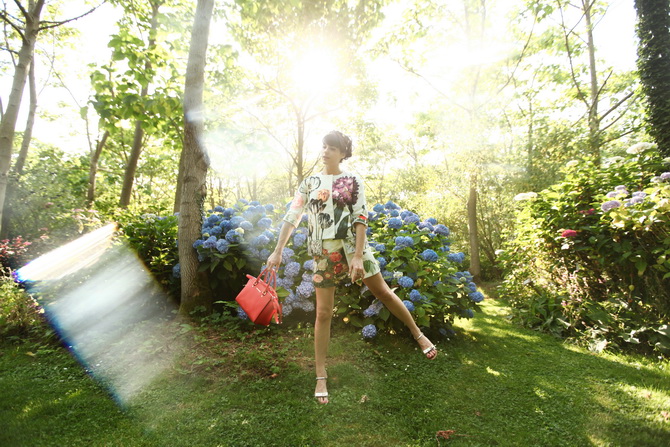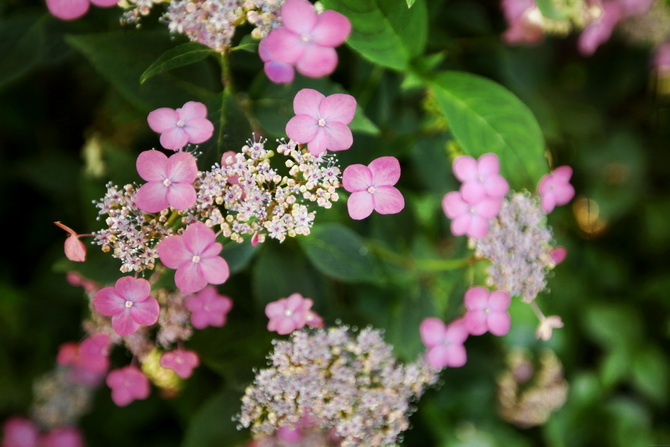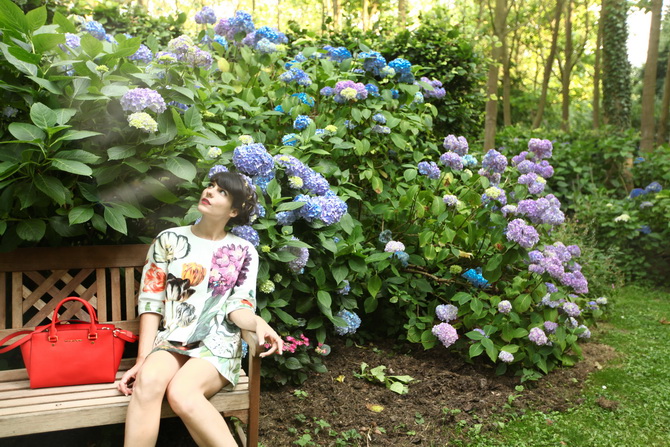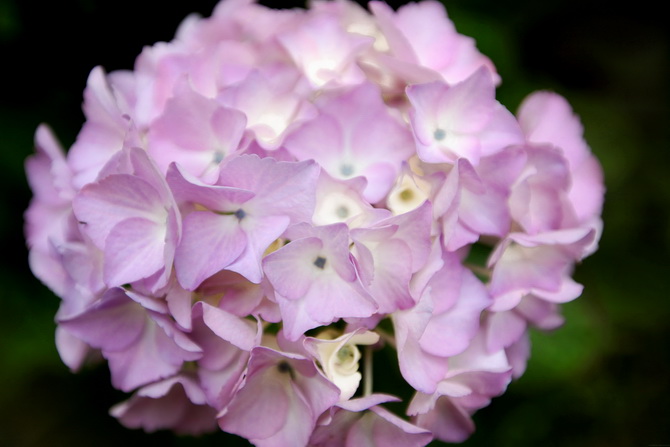 –
–
Je porte un ensemble Stella McCartney ( resort 2011 ), qui n'aurait pas pu mieux se fondre dans le décor, des sandales Carvela et un sac Michael Kors. Les barrettes abeilles viennent d'Etsy.
Rouge à lèvre Guerlain rouge G l'Extrait « M71 Gourmandise« .
Photos prises en Normandie principalement au jardin Shamrock collection nationale d'Hydrangea, et au jardin de Bellevue.
–
I'm wearing a jacket and skirt by Stella McCartney ( resort 2011 ) which obviously couldn't match the background any better, Carvela sandals, and a Michael Kors bag. Gold Bumble Bee bobby pins from etsy.
Photos taken mostly at Jardin Shamrock hydrangea national collection, and Jardin de Bellevue.
–
–
–
Related posts :
---