–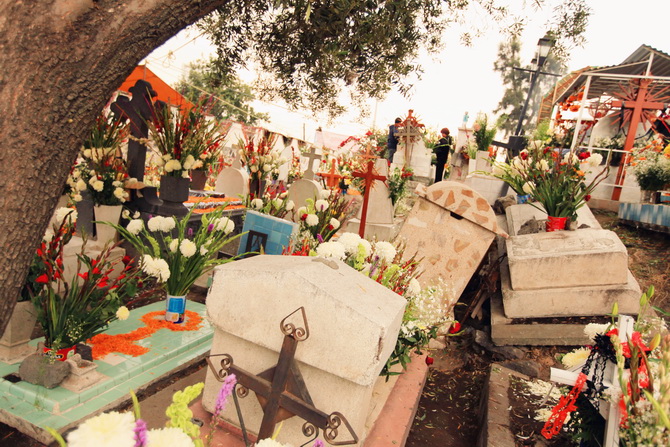 –
–
A mon retour du Mexique, j'avais une toute autre idée de la mort.
C'est là bas que j'ai découvert qu'elle pouvait être célébré de manière joyeuse, là où le sujet est très tabou dans d'autres pays.
Conseillé par une lectrice ( merci Anne ! ), je suis allé à Mixquic pour le deuxième jour de Dias de los Muertos.
Le cimetière de cette petite ville est réputé pour le rassemblement et la ferveur des gens qui y viennent à cette période de l'année.
Les familles se retrouvent autour de la tombe de leurs ancêtres, et réalisent les plus belles décorations florales. Les gens sont souriants, font la fête, il y a de la musique et des éclats de rires !
J'ai été impressionnée pas le profusion de couleurs et de fleurs ce jour là. Assez déstabilisée par l'atmosphère ambiante aussi.
Le seul élément de comparaison que j'ai étant la Toussaint ( moment que je qualifierais de plus lugubre et déprimant de l'année ).
Autours du cimetière, la fête battait son plein. Une fiesta en plein air grouillant d'enfant déguisés et de sucreries. Les Mexicains semblent avoir une idée particulièrement humoristique de la mort, à voir ces bonbons en forme de tombes, de squelettes et de crânes !
J'imagine qu'au Mexique, le décès d'un être cher doit être tout aussi douloureux qu'ailleurs.
Il y a simplement une toute autre manière de se rappeler des défunts, et cela se fait de manière joyeuse!
Pour l'occasion, je m'était costumé en « Catrina ».
Sans même le vouloir, j'ai attiré la fascination de beaucoup de gens qui voulaient alors être pris en photos avec moi!
En croyant me fondre dans la foule avec mon maquillage et mon châle Mexicain, au contraire,  j'avais apparemment tout l'air d'une originale ( la plupart des autres gens étaient plutôt déguisés en sorcières, en zombie ou en vampires ).
Je pense maintenant que ce look est plus populaire dans les régions « mexicanisées » des US, comme L.A par exemple ).
Il y avait très peu de touristes à Mixquic, et cela a renforcé mon impression de dépaysement total.
Je suis passée par la porte de ce cimetière comme si j'entrais dans une autre dimension, et j'en suis ressortie changée à jamais.
–
–
♫ ♪ Hey Monstruo – Los Monstruos

–
–
When I came back from Mexico, I had a different idea of ​​death.
This is the place where I discovered that it could be joyful celebration, compared to other counties where the subject is pretty much taboo.
Recommended by a reader (thank you Anne!), I went to Mixquic on the second day of Dias de los Muertos.
This town's cemetery is famous for the people's fervor at this time of the year.
Families gather around the graves of their ancestors, and adorn them with the most beautiful floral decorations. People are smiling, celebrating, there is music and lots of laughts !
I was really impressed by the profusion of colors and flowers on that day. A bit destabilized by the happy atmosphere as well, comparing this moment to the « All Saints Day » we have in France ( which I find extremely depressing! )
Around the cemetery, the party was in full swing. An outdoor fiesta teeming with children costumed as vampires and witches, and sweets.
Mexicans seem to have a particularly humorous idea of death, seeing these graves lollipos, and these skeletons and skulls made of sugar!
I imagine that in Mexico, death of a loved one is just as painful as anywhere else.
There is just a different way to remember the deceased, and it's made a joyous way!
For the occasion, I dressed up as a « Catrina ».
It's not something I was expecting at all, but many people were fascinated by my costume, and wanted to be pictured with me!
Believing I would be unnoticeable in the crowd with my mexican makeup and shawl, I was, on the contrary and apparently an « original » ( most peolple dressed up as witched, zombies and vampires on that day ).
Now thinking of it, I guess this kind of look is more popular in regions of the U.S with a strong Mexican vibe, like L.A for example).
There were very few tourists in Mixquic, and it made my feeling of living something special even stronger.
I went through the gate of this cemetery as if I was entering another dimension, and I came back changed, for ever.
–
–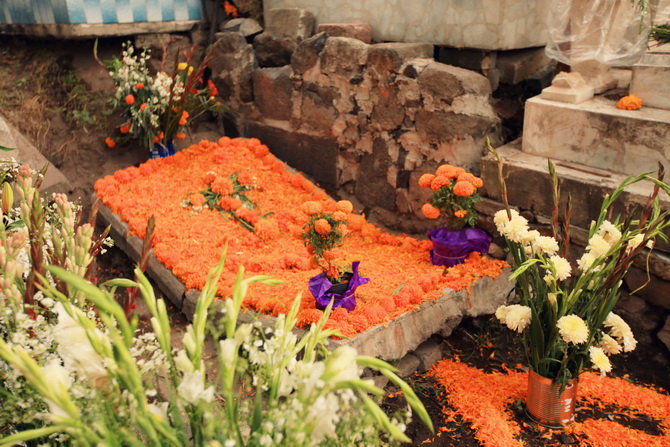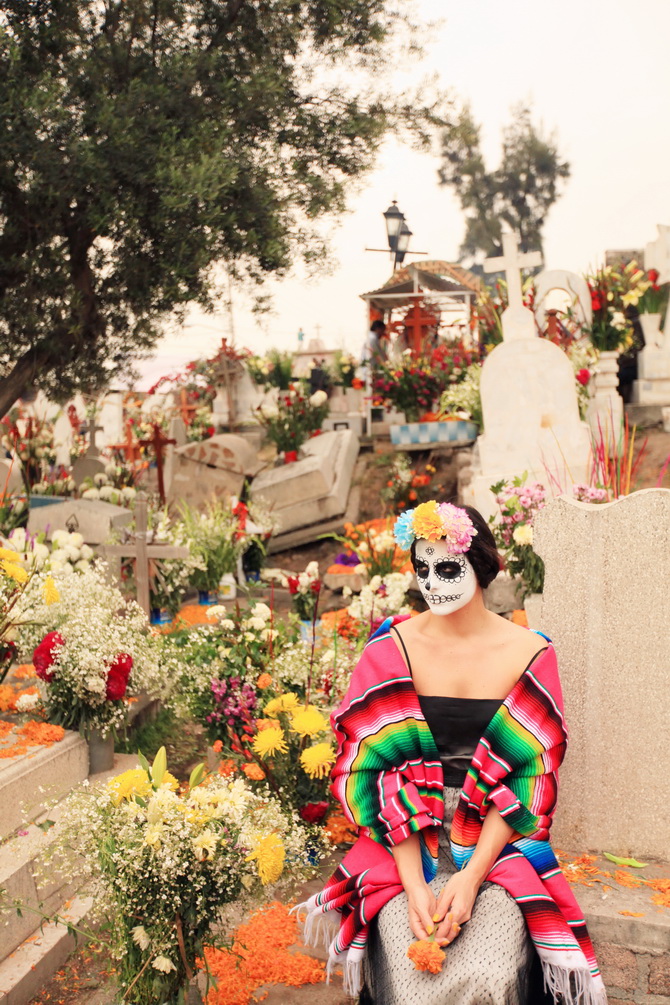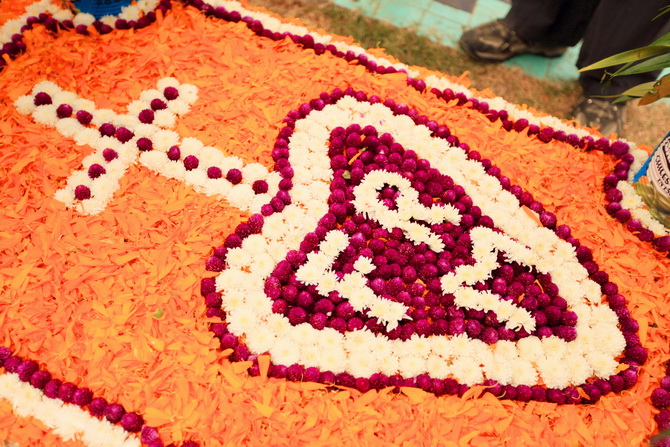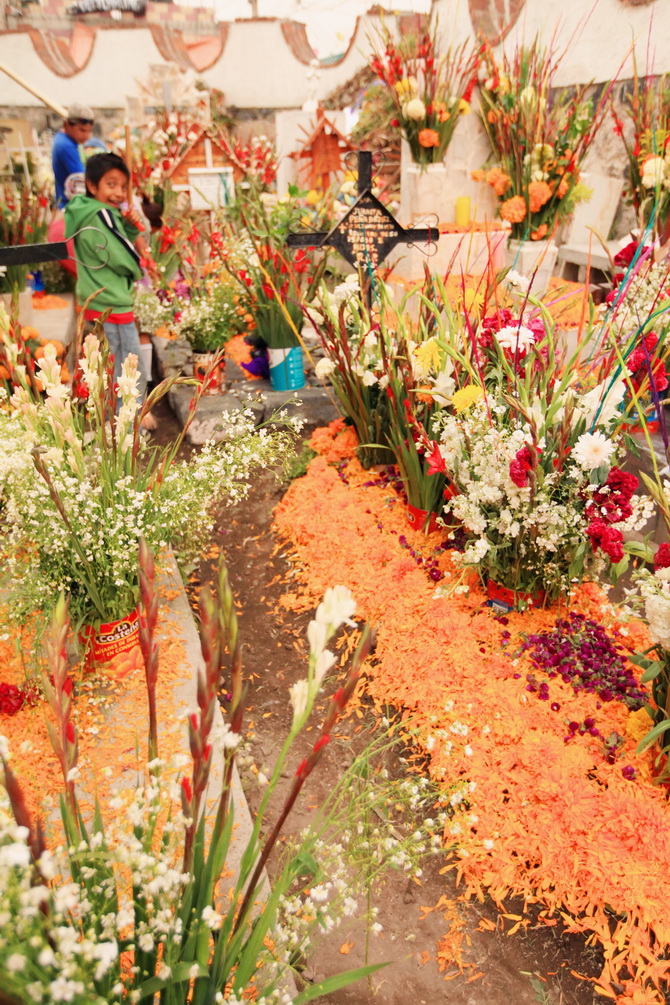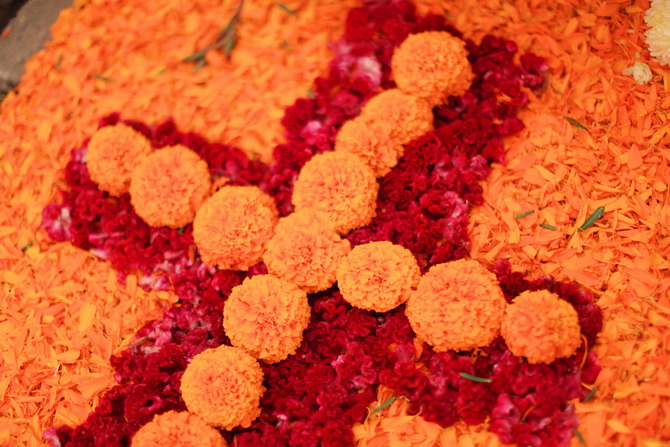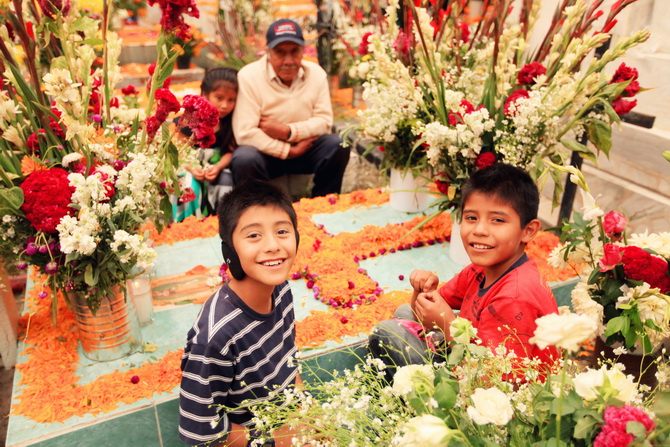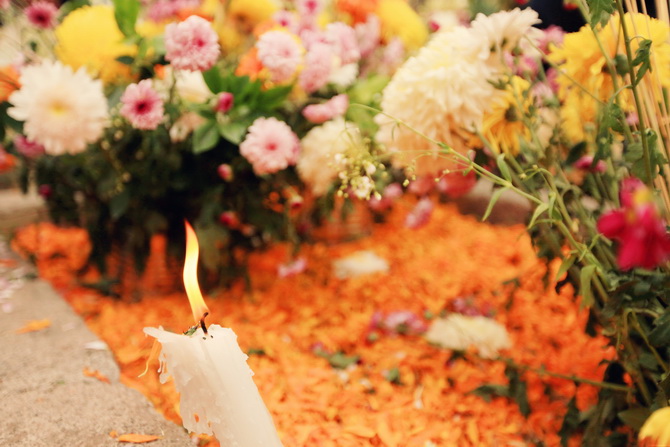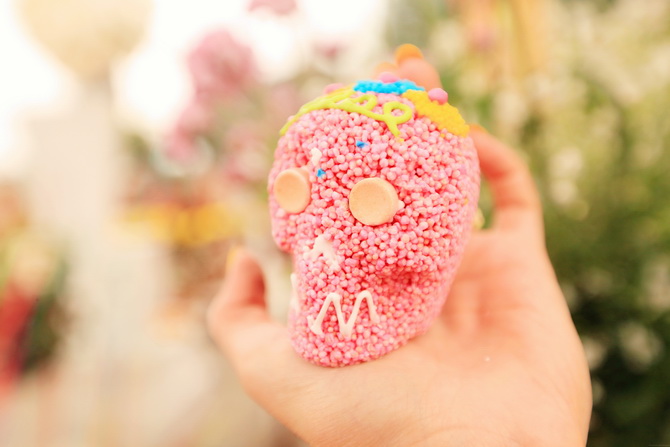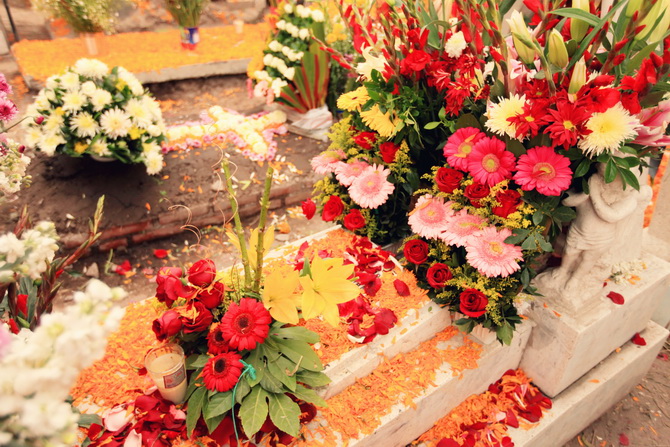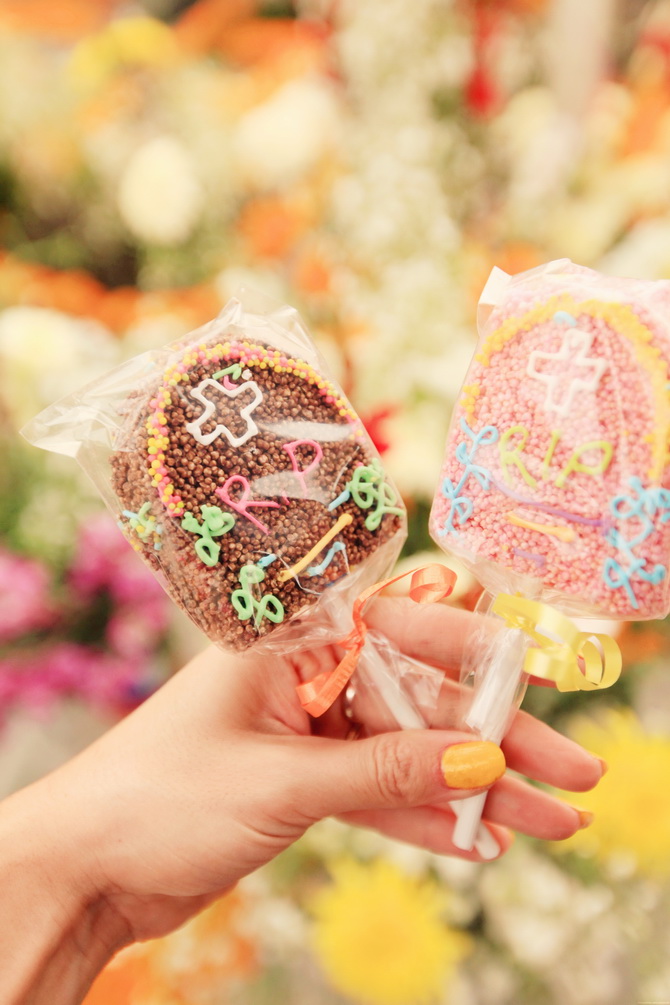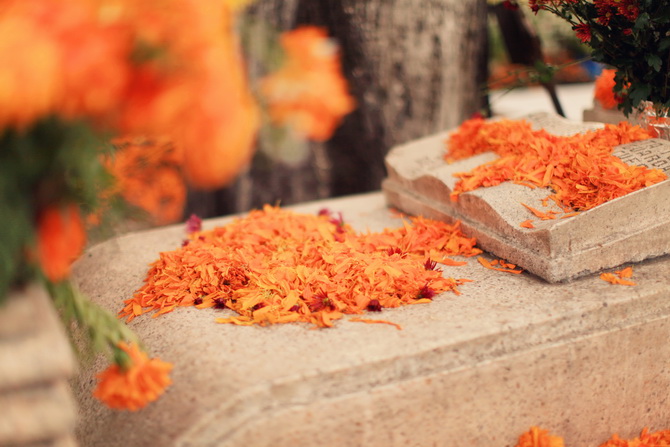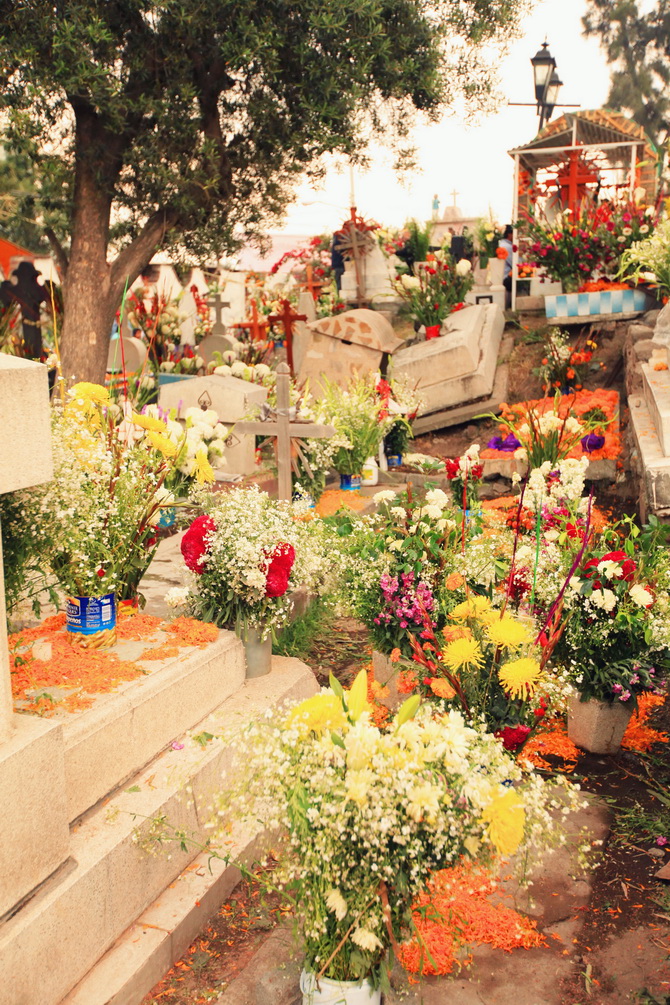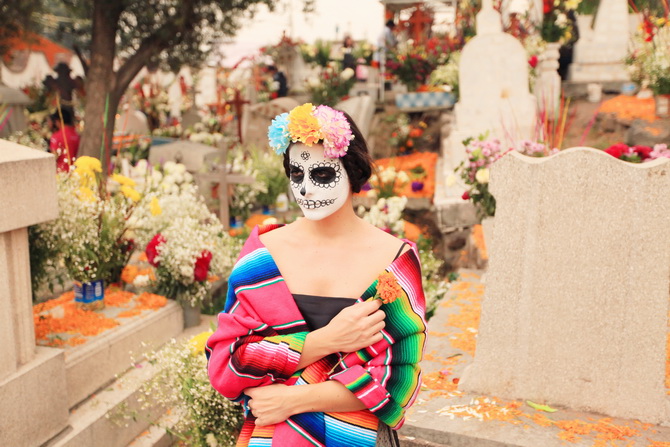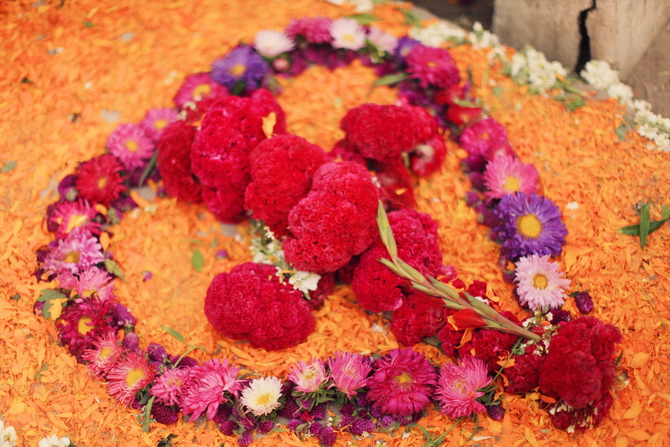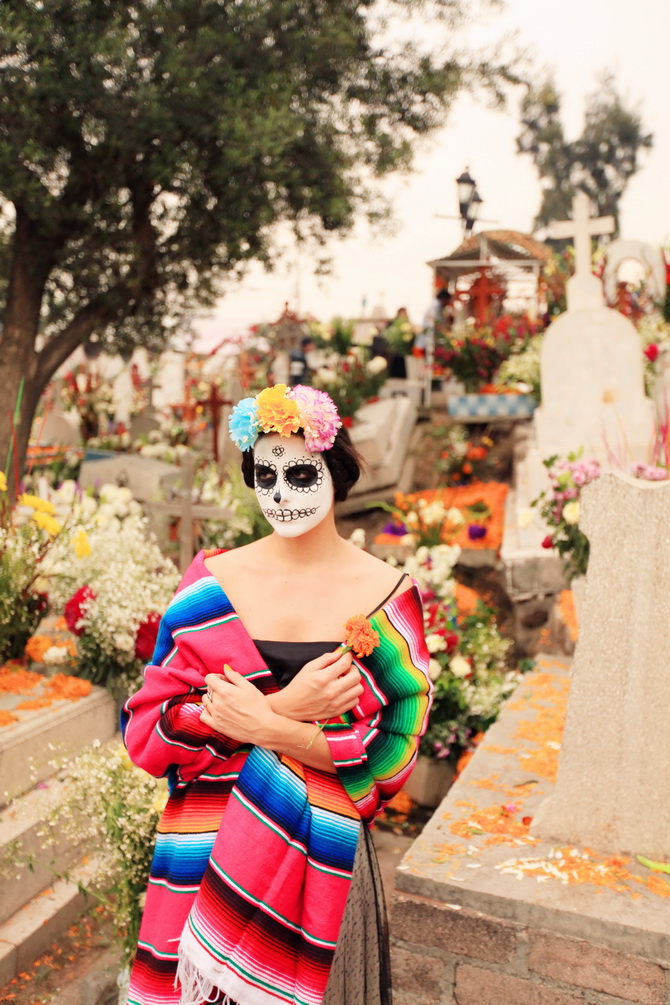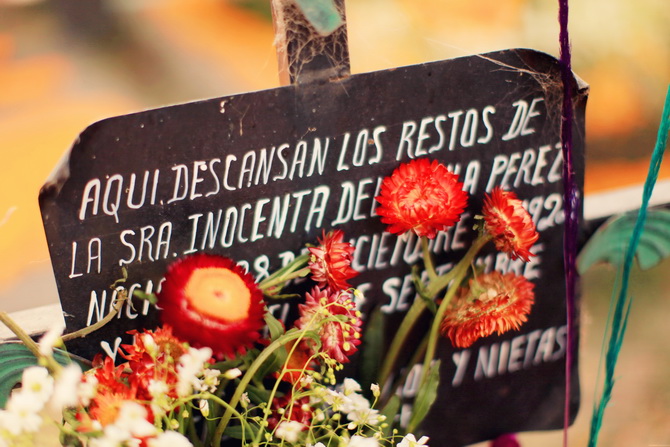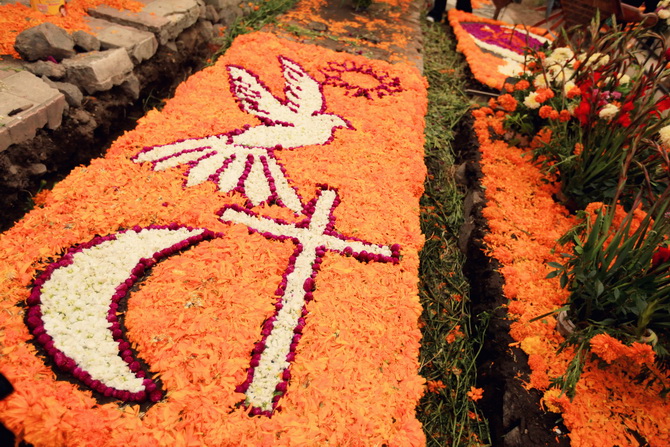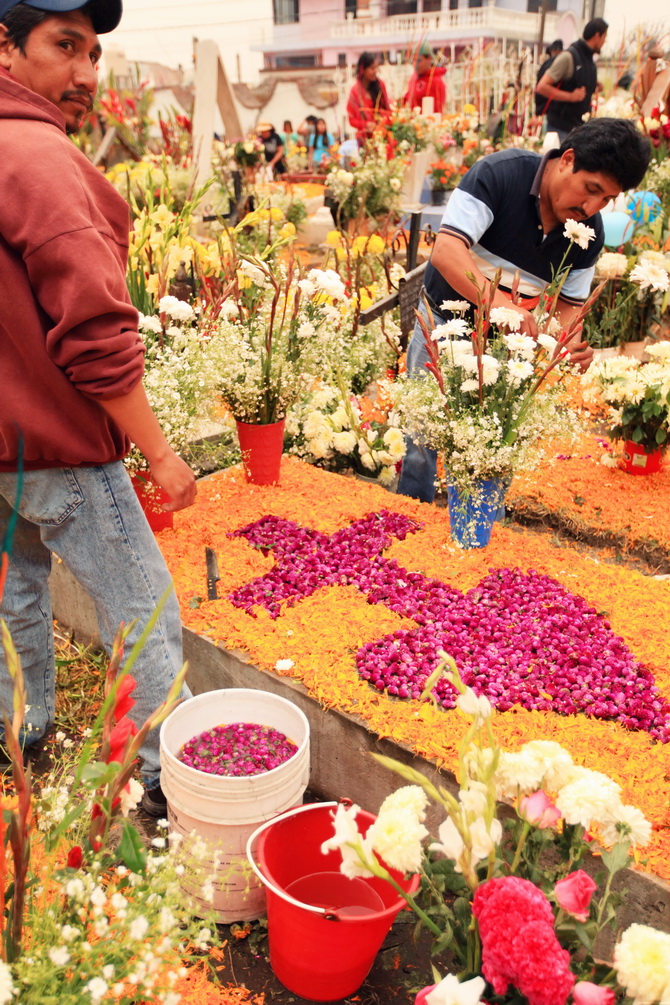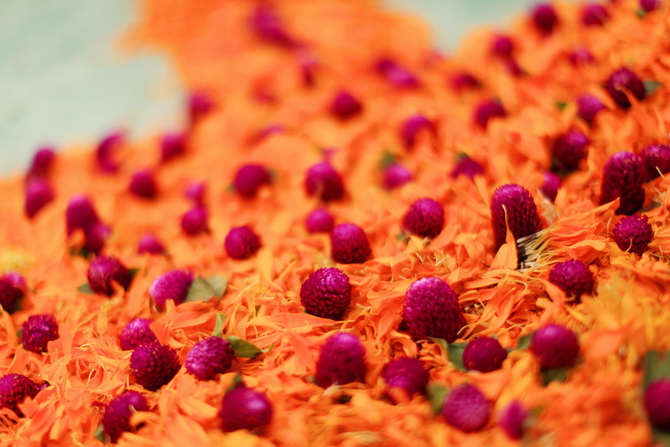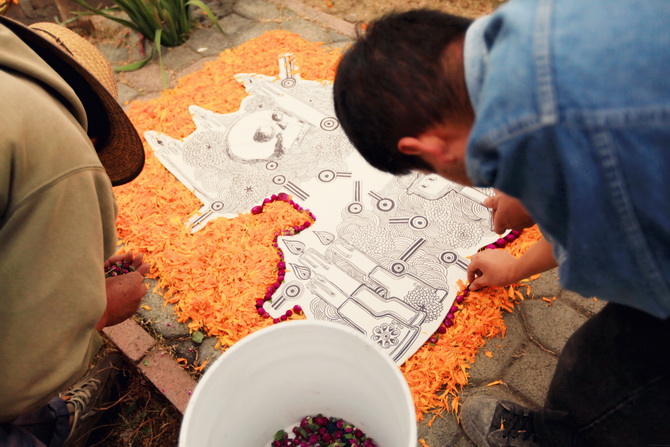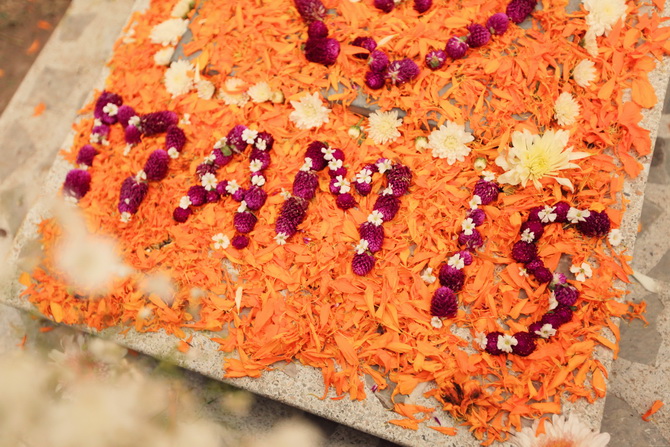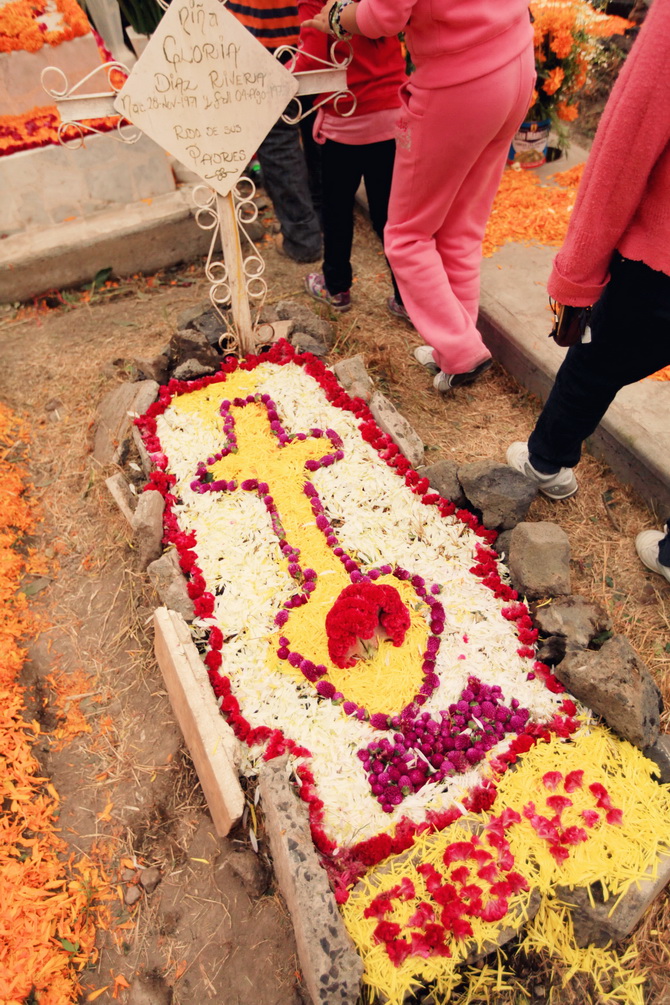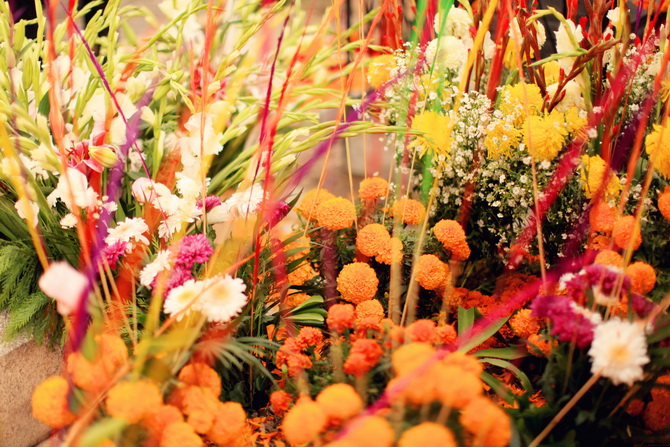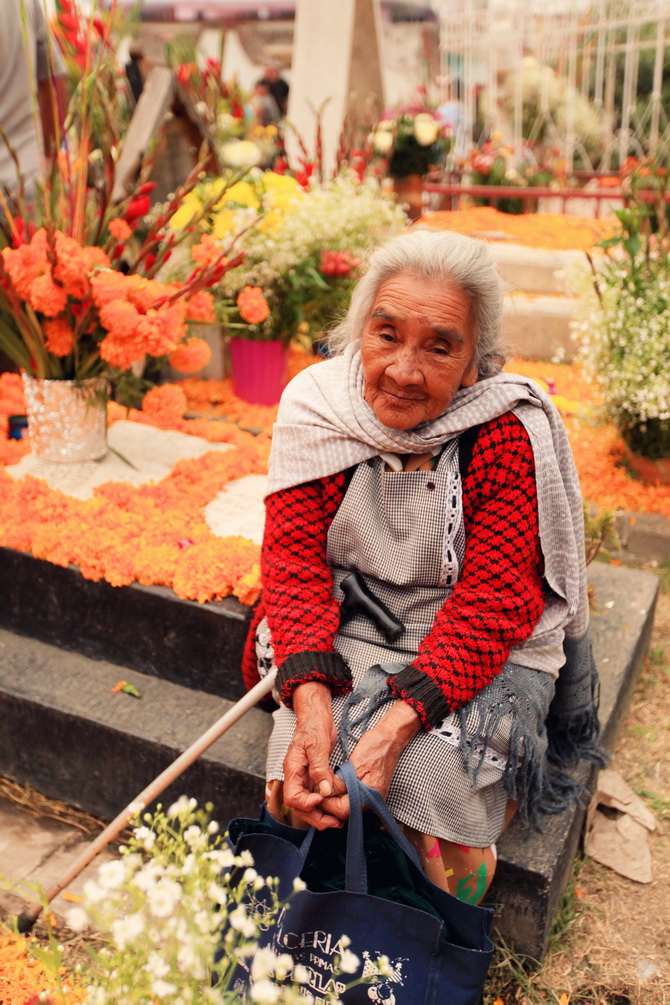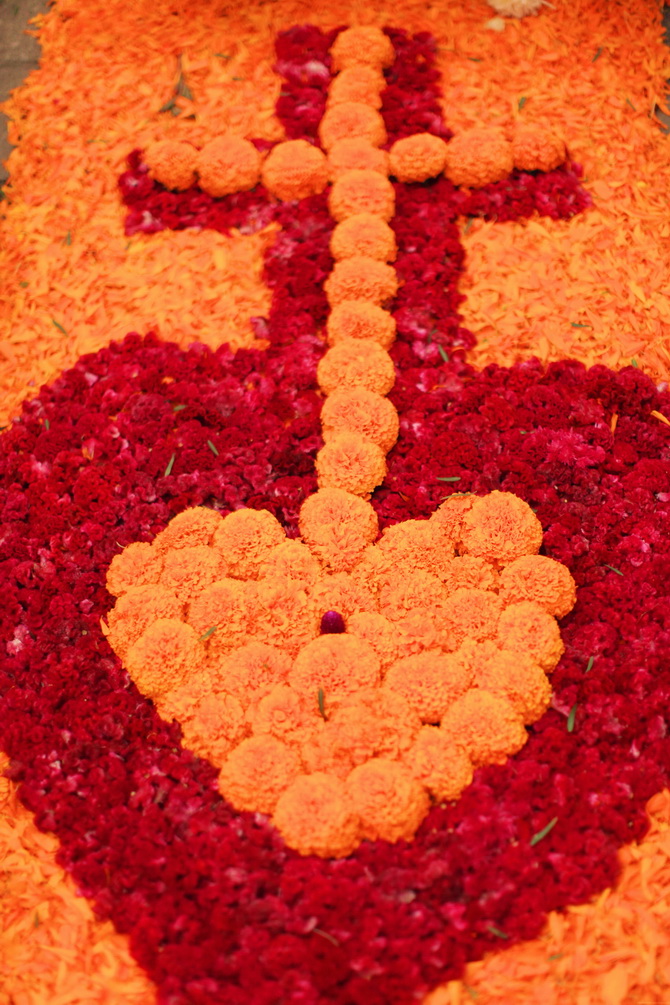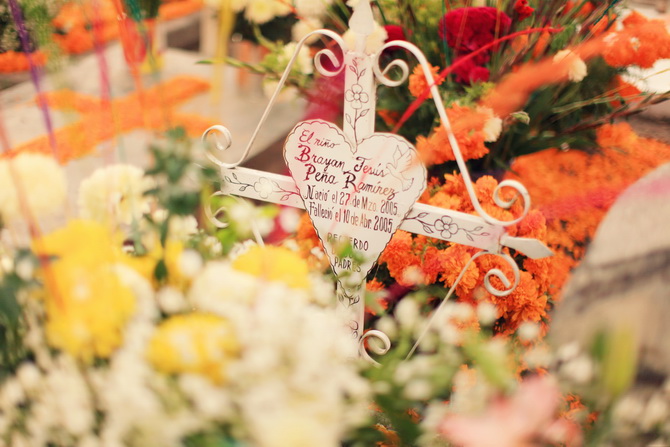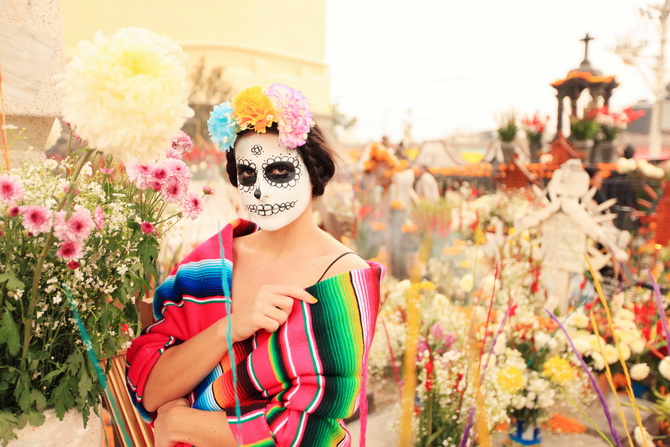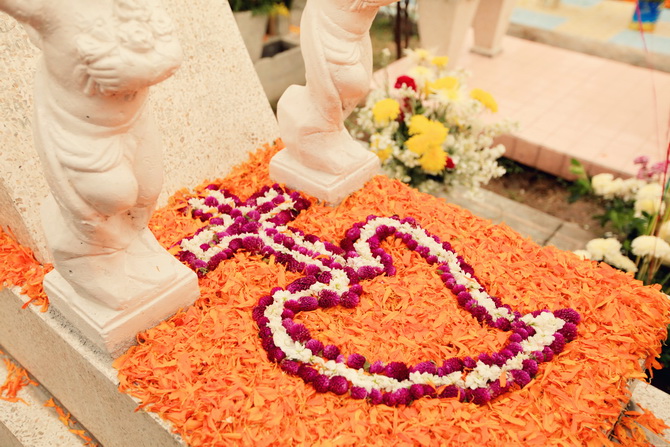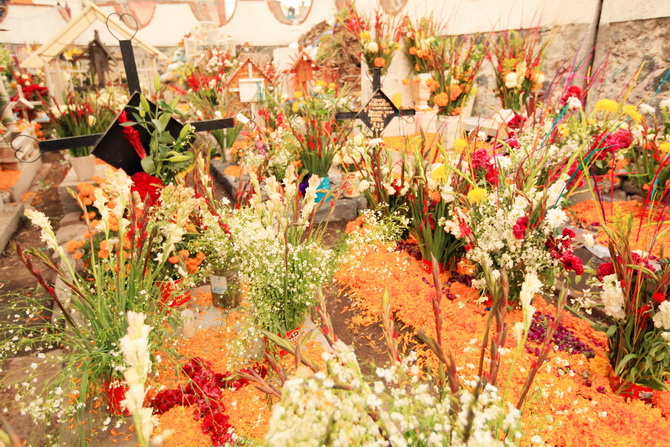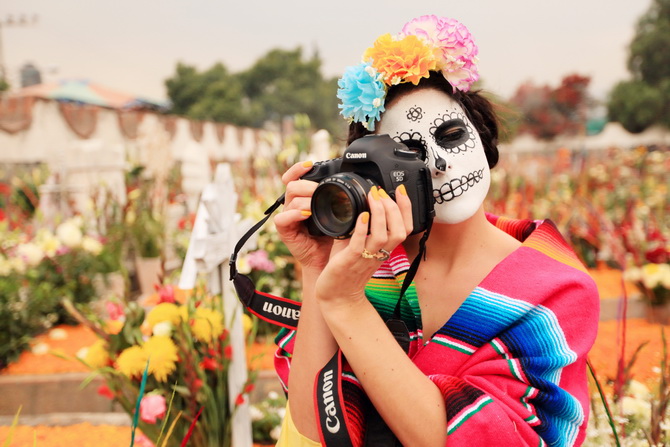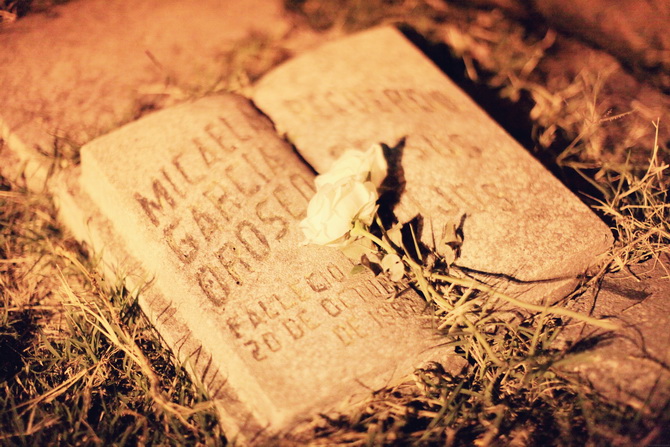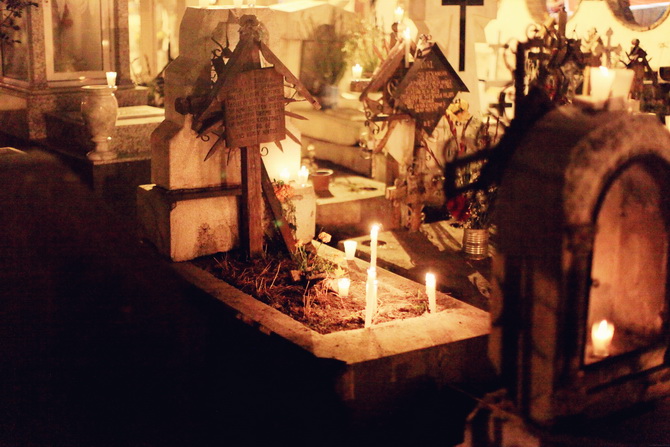 –
–
Photos taken at:
♥ Mixquic cemetery
–
–
–
Related posts :
---