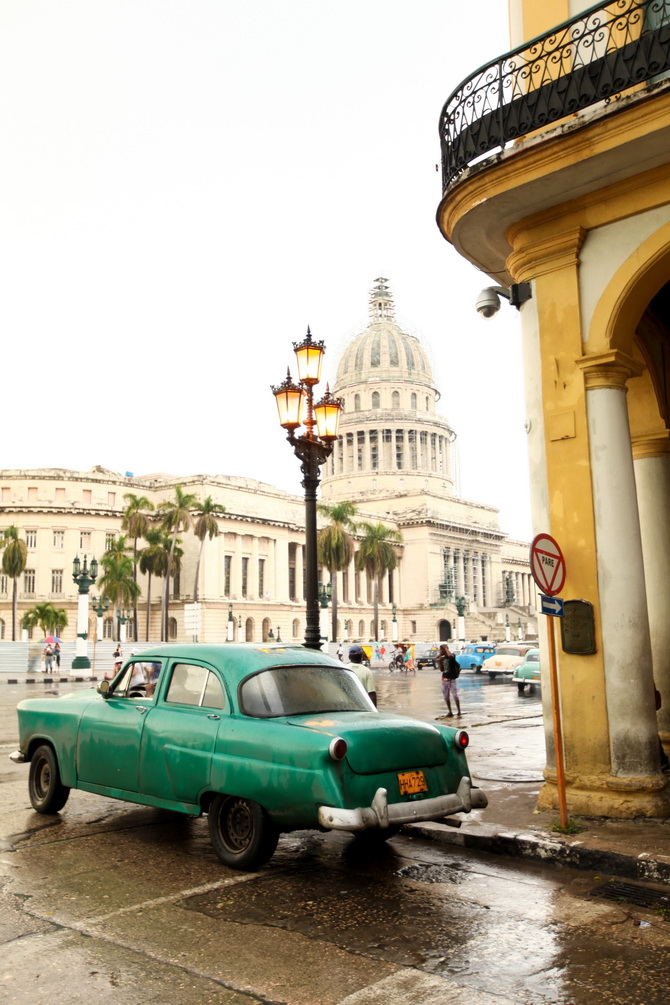 –
–
Cuba est un pays magnifique.
Je voulais réaliser ce premier article comme sorte d'introduction, pour expliquer un peu comment ça se passe là-bas, et mon expérience / conscience en tant que visiteuse.
Tout comme pour mon voyage en Inde où le problème de la pauvreté avait été abordé, Cuba peut également faire l'objet de critiques ( sur le terrain politique cette fois ).
J'ai toujours conscience de la réalité des choses lorsque je visite un pays. Ce n'est pas une bonne chose de fermer les yeux face aux problèmes, mais ce n'est à mon sens pas non plus une bonne chose de tourner le dos à un pays qui a également de belles choses à offrir.
Lorsque je voyage, mon but est de me plonger dans la culture du pays, échanger avec les locaux, passer de bons moments, et faire de belles photos.
–
Cuba est une destination très particulière… et un mélange d'opposés extrêmes.
Le système politique communiste drastique, qui soumet encore ses habitants à des carnets de rations est en total contraste avec l'ambiance festive du pays, la musique à tous les coins de rue, les paysages paradisiaques et la chaleur ambiante.
Les citoyens ne disposent de pas grand chose comme biens matériels, mais en contrepartie, bénéficient d'une excellente éducation, des soins médicaux les meilleurs des Caraïbes, et ne manquent « de rien ». Il n'y a pour ainsi dire pas de pauvreté à Cuba.
C'est une mentalité bien évidemment très différente de la nôtre.
Dans la réalité, même s'il n'y a effectivement pas de « pauvres », il y a surtout un peuple qui se galère.
Les Cubains ont appris à vivre avec peu depuis des années, et sont ainsi passés maîtres dans l'art de la débrouille et du bricolage. Cela en fait des gens extrêmement forts et courageux ( ce qui ne les empêche pas de se plaindre ! )
Je leur en suis extrêmement respectueuse et admirative pour cela.
Voici une première balade dans les rues de la Havane, qui sera suivi par beaucoup d'autres photos, conseils et bonne adresses Cubaines !
–
–
♫ ♪ Buena Vista Social Club – Chan Chan
–
–
Cuba is an amazing country.
I wanted to make this first article as an introduction to explain how it goes there, and my experience / consciousness as a visitor.
I remember my trip to India, where poverty was stated as a real problem. More for political reasons, Cuba is a country that can be criticized as well.
I'm always aware of the reality of things when I travel. It's is not a good thing to close your eyes, but I also think it's not a good thing either to turn your back at all the amazingness that a country has also to offer.
When I arrive in a new place, I always try my best to immerse myself into the culture, speak with the locals, spend some good times, and hopefully take good photos.
–
Cuba is a very special destination, full of opposites.
The drastic communist political system, which still submits its residents to rations ( the « supplies booklet » ) is in total contrast with the festive atmosphere, the music on every corner, the amazing landscapes and the warm temperatures.
Citizens do not have much as material goods, but on the positive side, get a good education and the best medical care in the entire Caribbeans. In fact, there's nothing such as « poverty » in Cuba.
It's clearly a very different way of life than ours.
In the reality, even though there's no poor people, there are definitely people having some hard times.
Cubans have learned to live with only little for years, and for that reason became the best in the art of fixing and handling things alone, which makes them very strong and courageous people ( but doesn't stop them from complaining ! ).
I am extremely respectful and admire them a lot for that.
Here is a first stroll through the street of La Habana, which will be followed by many more pictures, advices and Cuban tips !
–
–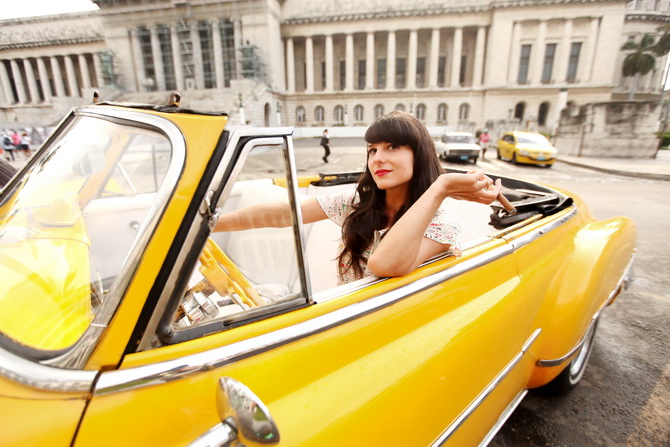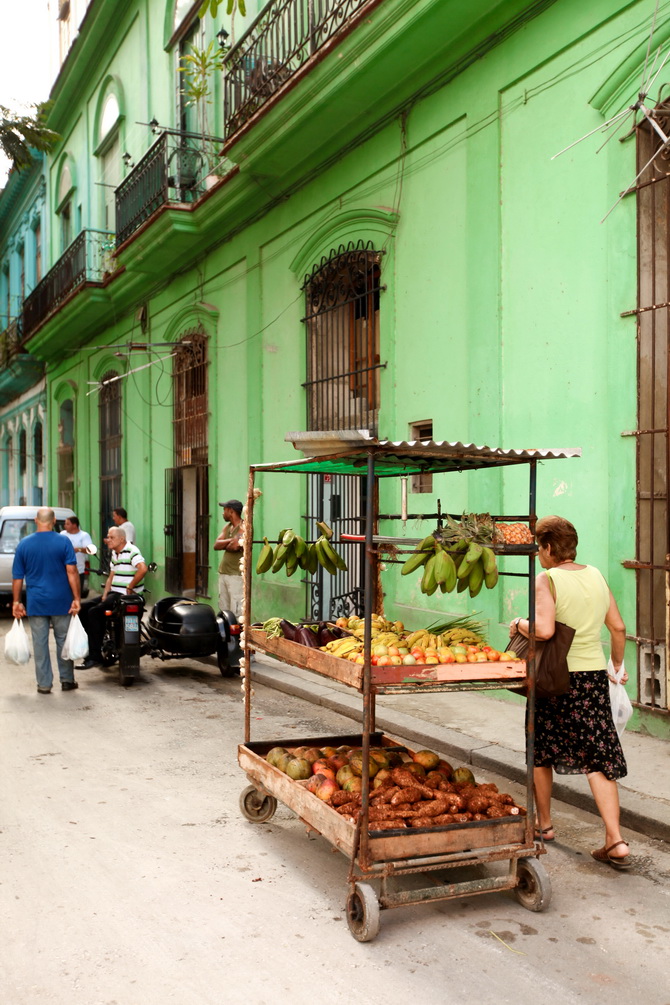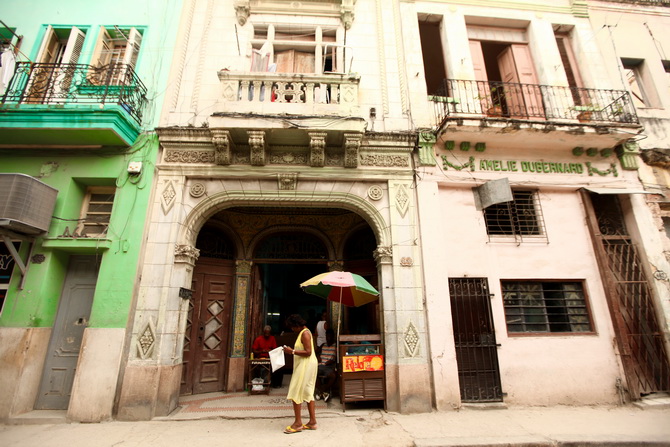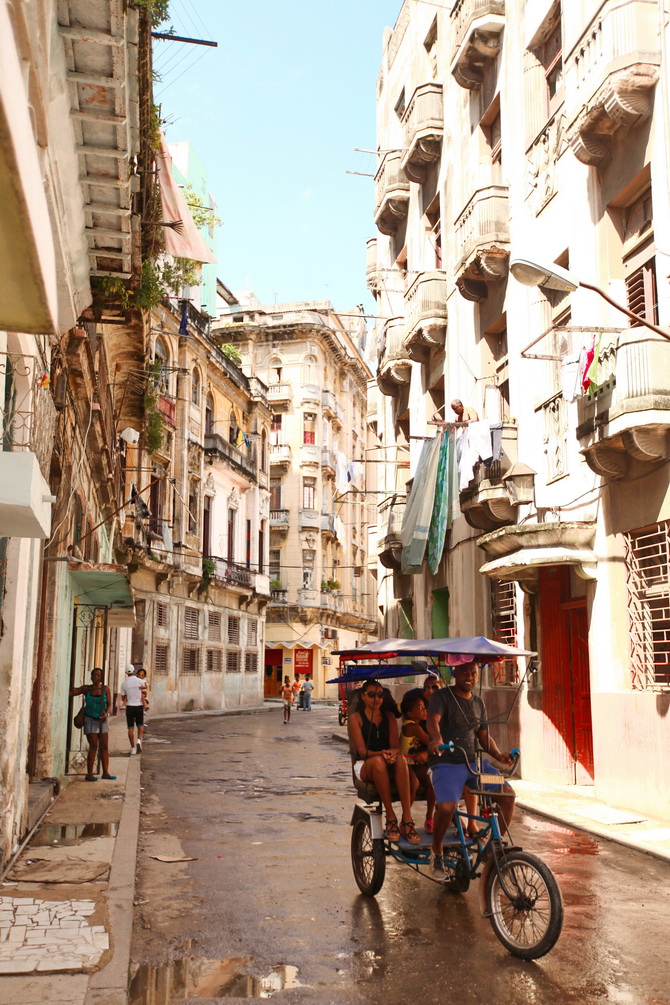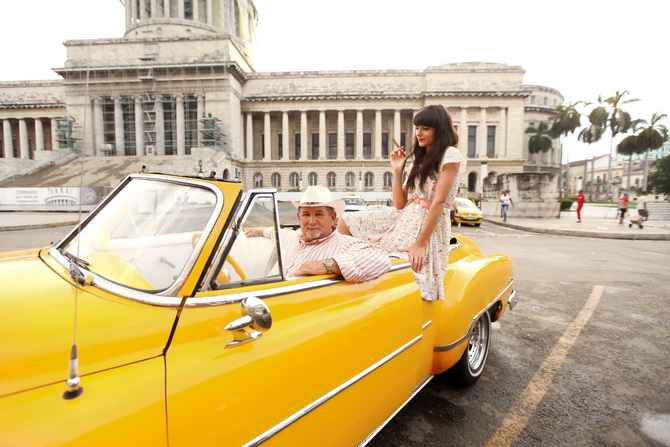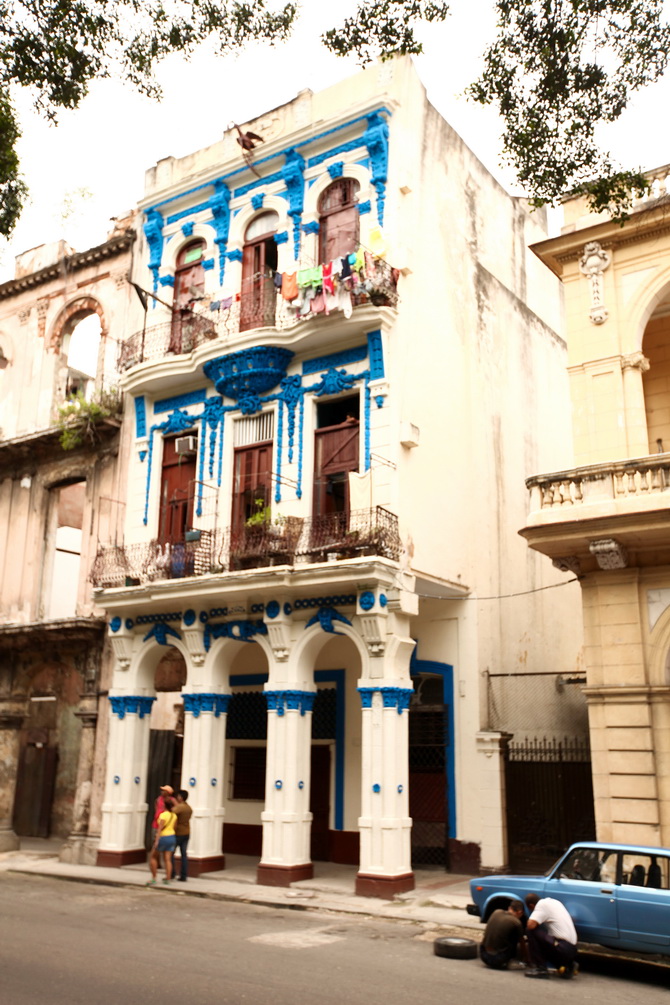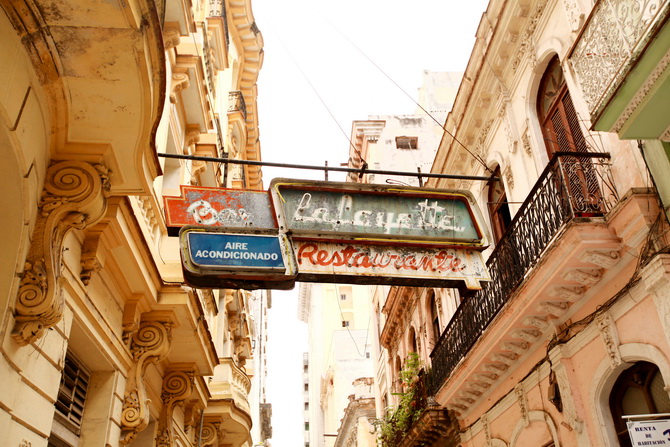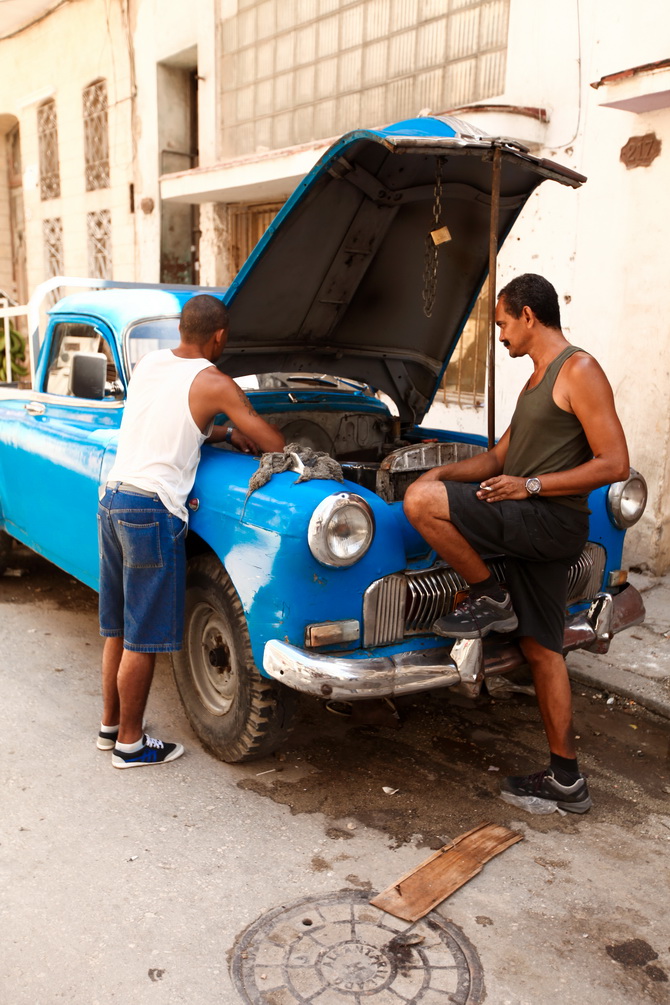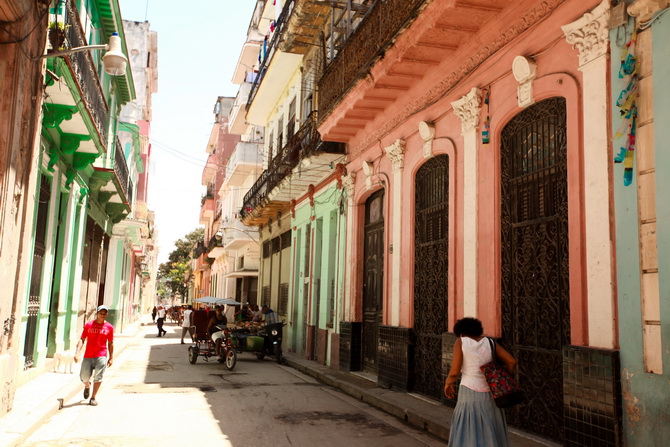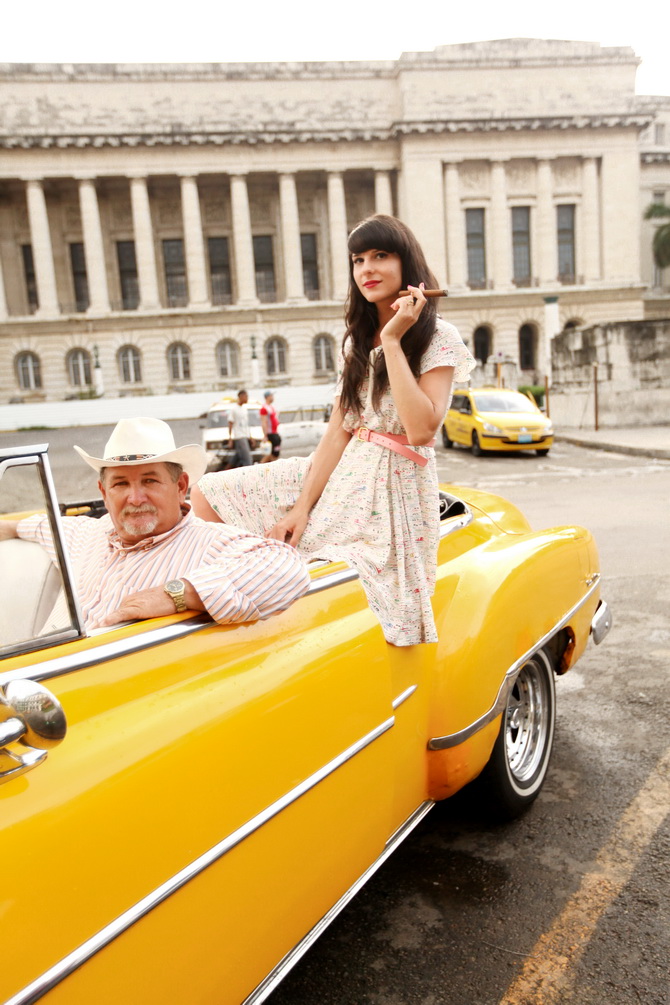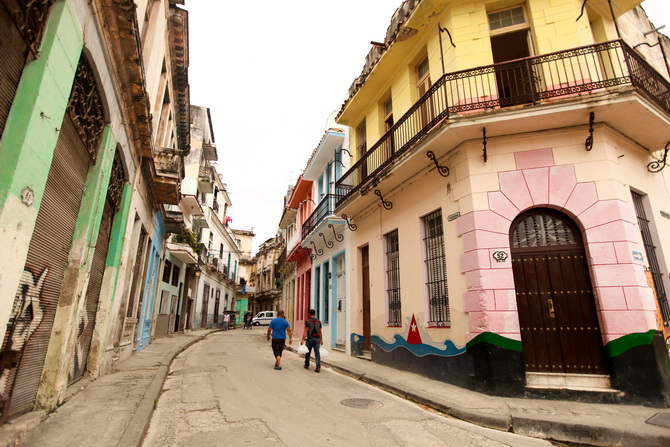 –
–
I was wearing an Orla Kierly dress.
–
–
–
Related posts :
---