–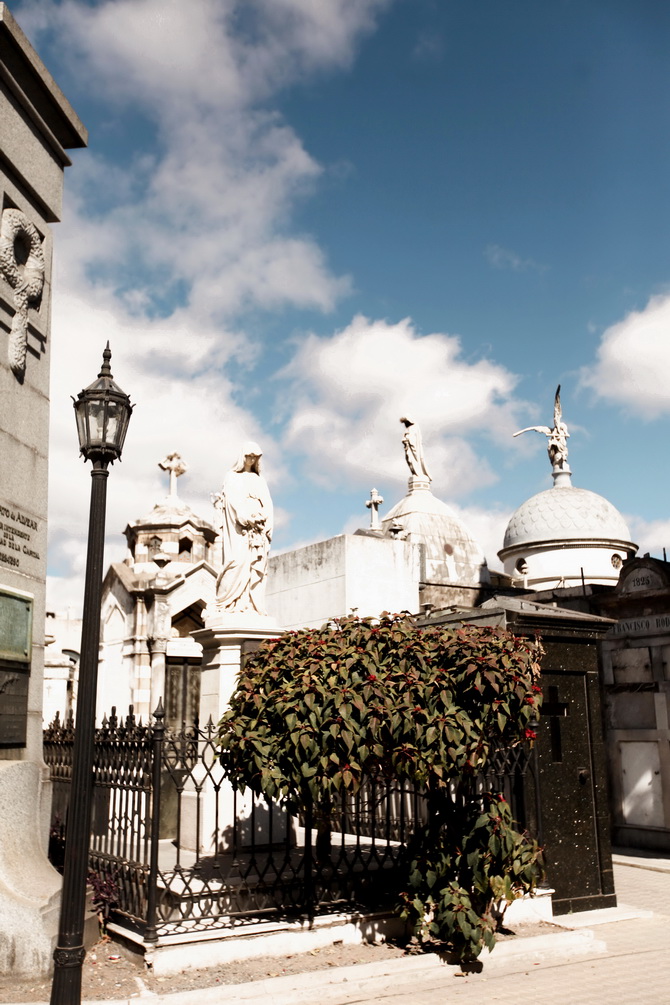 –
–
Cette semaine sera une semaine spécial Halloween !
Et pour une entrée en douceur, voici aujourd'hui quelques photos du magnifique cimetière de la Recoleta, que j'ai visité lors de mon séjour à Buenos Aires.
Je ne saurais trop vous conseiller d'aller y faire un tour si vous passez par la capitale Argentine, car bien plus qu'un cimetière, l'endroit recèle de magnifiques éléments architecturaux.
Certains tombeaux, ornementés de statues et de vitraux sont de véritables œuvres d'art.
La Recoleta est fort comparable à notre Père Lachaise à Paris, et s'inscrit facilement dans les plus beaux cimetières du monde.
Une aura plus ou moins mystérieuse enveloppe la tombe de certains de ses habitants. Il y a la très célèbre Eva Peron ( adorée ou détestée des Argentins ) dont le tombeaux a été soigneusement scellé afin d'éviter  tout vandalisme, Liliana Crociati morte sous une avalanche ( on peux toucher le museau de son chien pour nous porter chance ), mais aussi celui de Rufina Cambaceres:
Une jeune fille issue de la Bourgeoisie Argentine prématurément décédée à l'âge de 19 ans, dont le corps a disparu de son cercueil quelques jours seulement après ses funérailles. On dit qu'elle aurait été enterrée vivante. Beaucoup de versions de cette histoire existent, ce qui entretient naturellement la légende.
Son tombeau, un magnifique mausolée Art Nouveau est de loin mon préféré. Elle est représenté à sa propre porte, comme perdue et vacillant ainsi entre le monde des vivants et le monde des morts.
–
–
 ♫ ♪ Krzysztof Komeda – Rosemary's Baby ( main title )
–
–
This week will be a special Halloween week !
And we're starting today with a few pictures of Recoleta Cemetery, which I visited while I was in Buenos Aires.
If you're planning to go to the Argentinian capital, I really recommend that you go. More than a cemetery, the place is filled with beautiful architectural elements.
Some tombs, ornamented with statues and stained glass are true works of art.
I found the Recoleta pretty similar the Père Lachaise in Paris.
There's some mystery surronding the tombs of a few of its habitants.
The famous Eva Peron of course ( loved or hated by the Argentinians ) whose tomb was carefully sealed to prevent vandalism, Liliana Crociati who died smothered in an avalanche ( you can touch her dog's muzzle to bring you luck ), but also Rufina Cambaceres:
A young woman born in a wealthy family, who prematurely died at the age of nineteen. Her body strangely disappeared only a few days after her funerals.
It is said that she was buried alive. There are many different versions of that story, which keeps the legend alive of course.
Her tomb, a magnificent Art Nouveau mausoleum is by far my favorite. She is represented at her door, lost and vacillating between the land of the living and the land of the dead.
–
–
–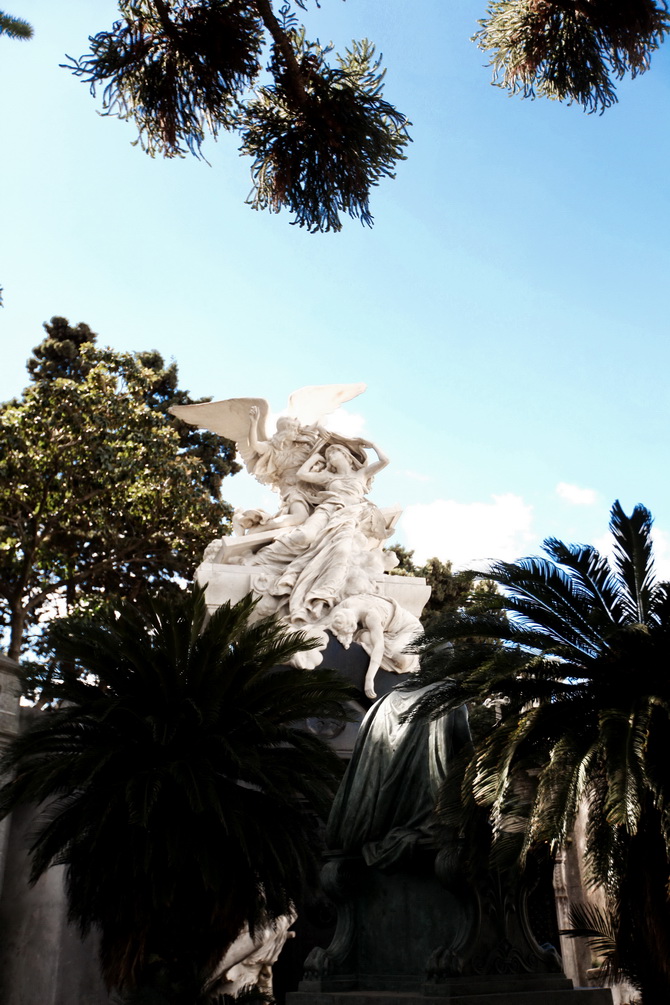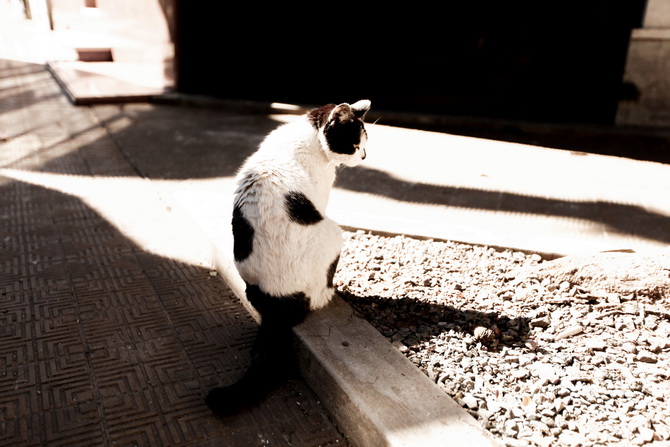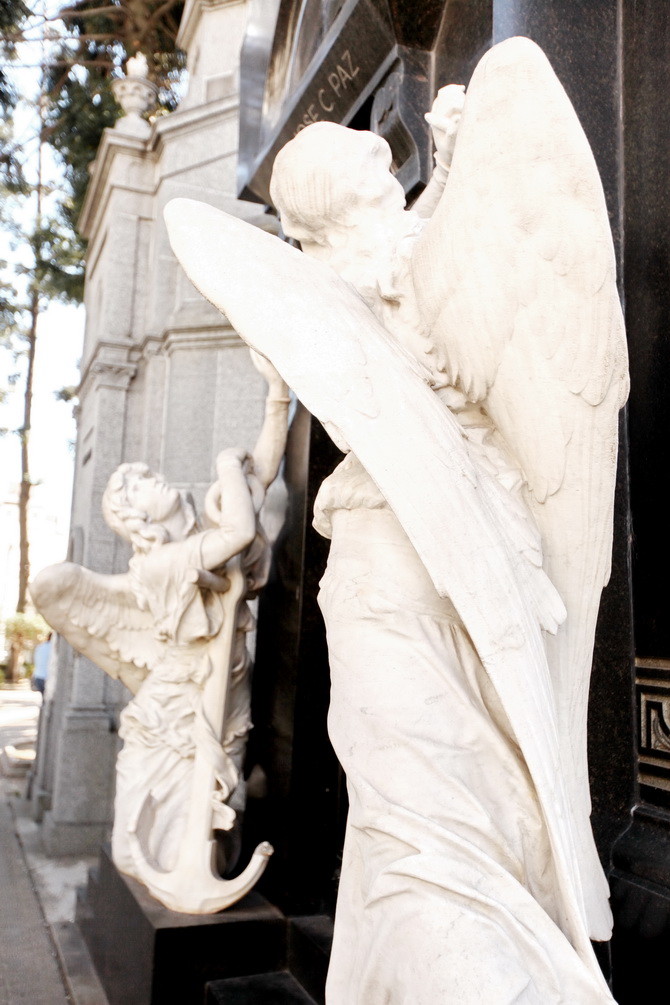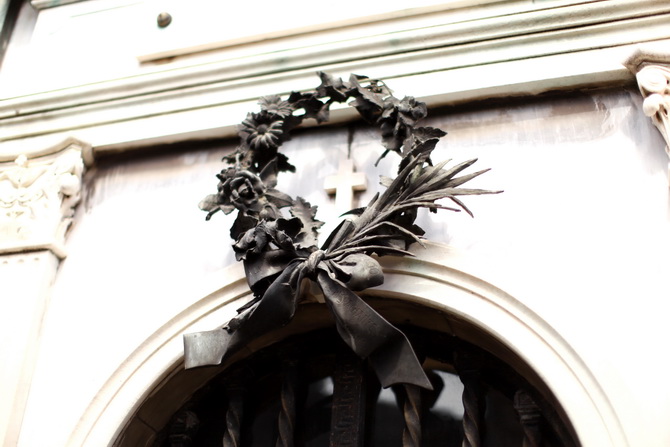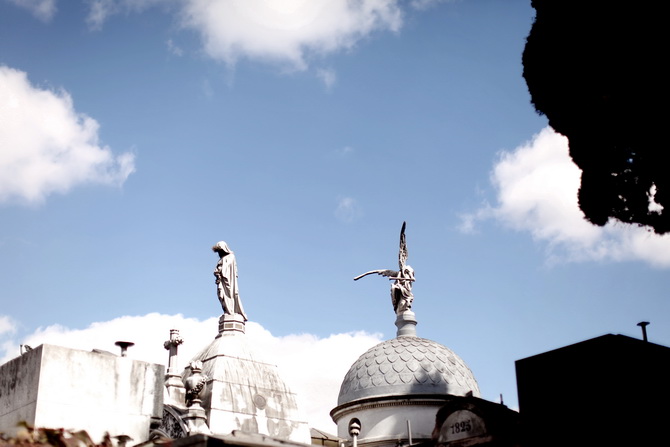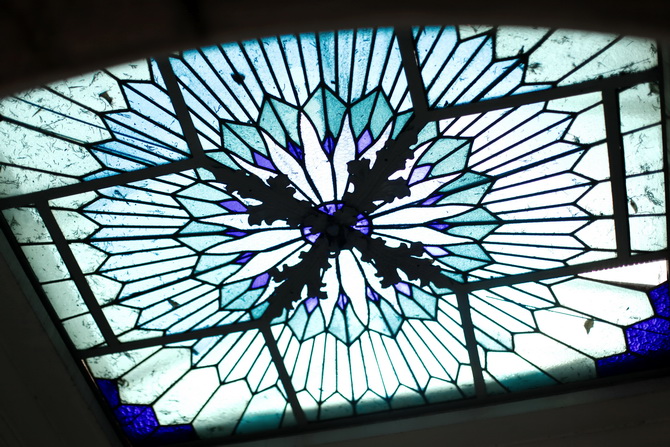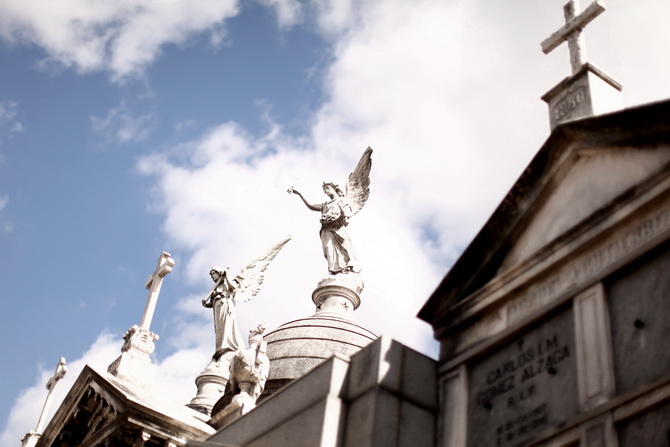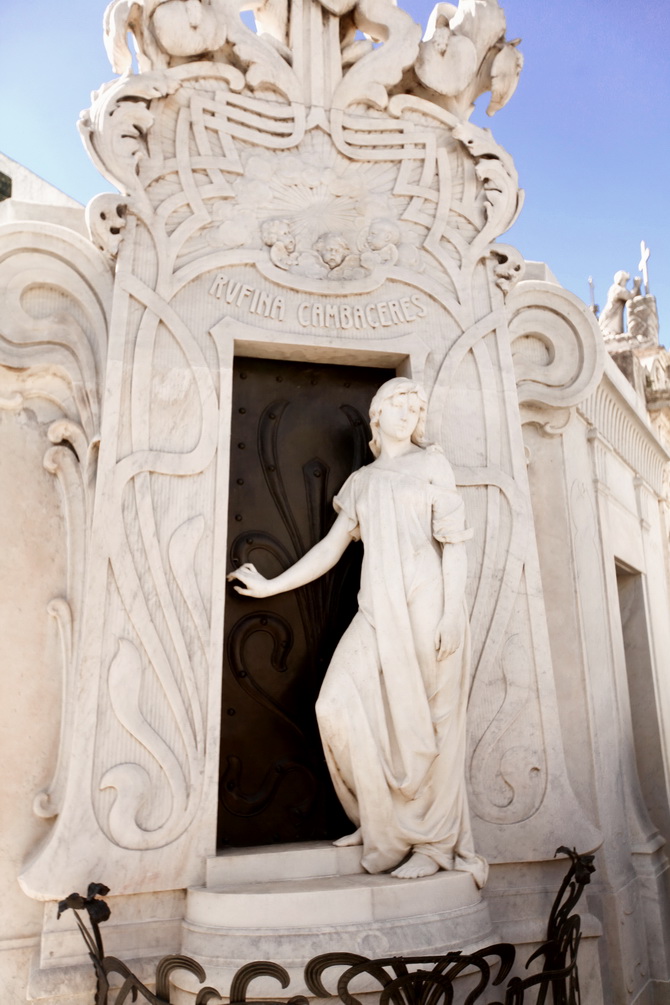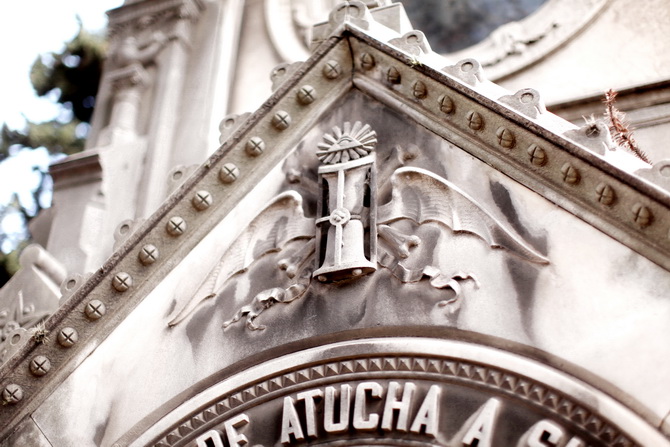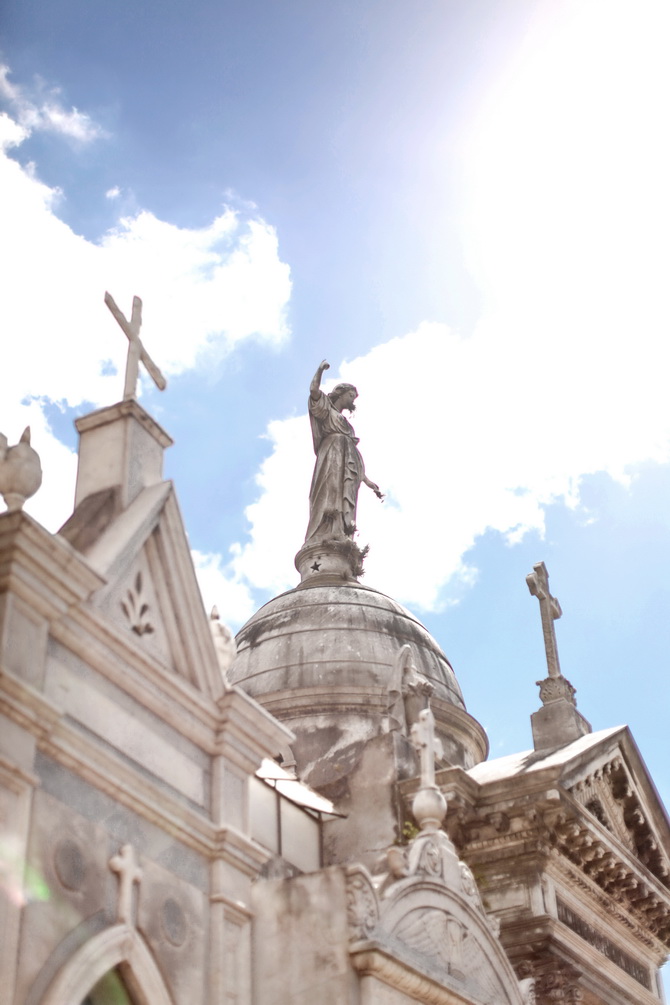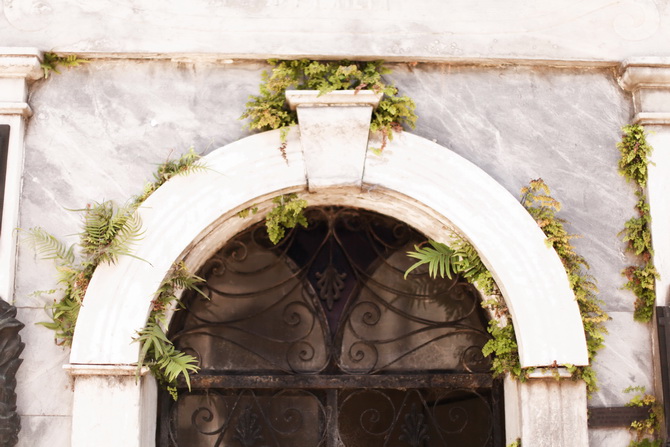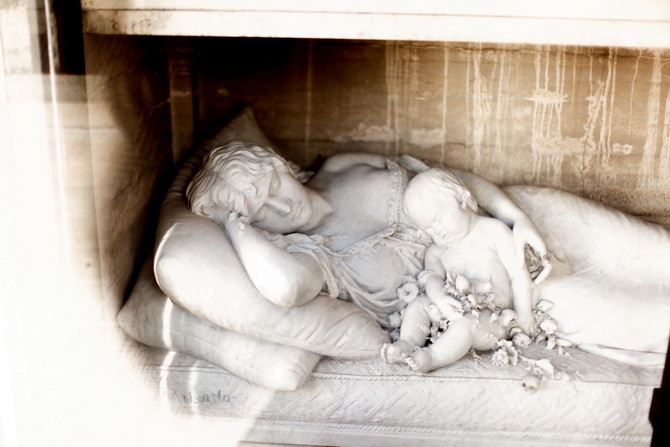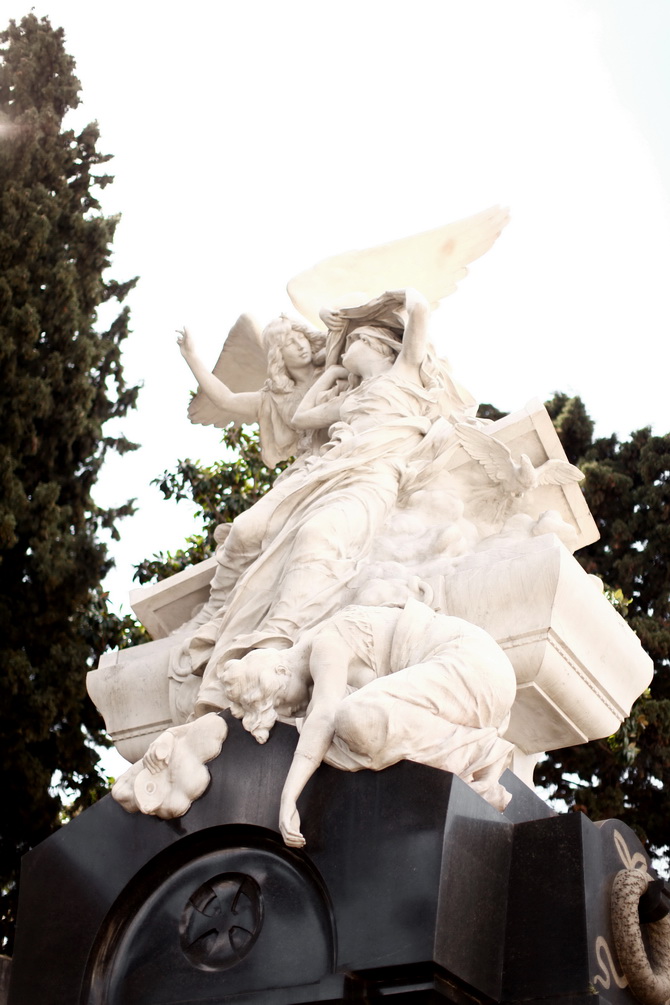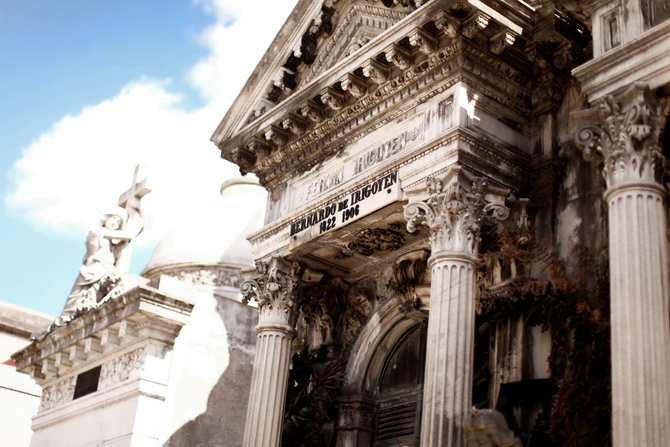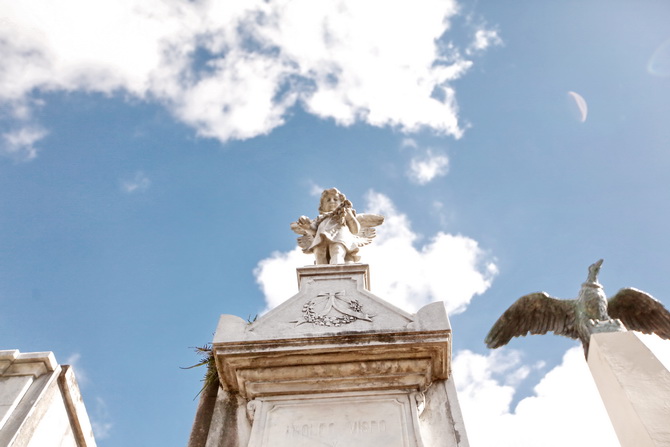 –
–
–
Related posts :
---