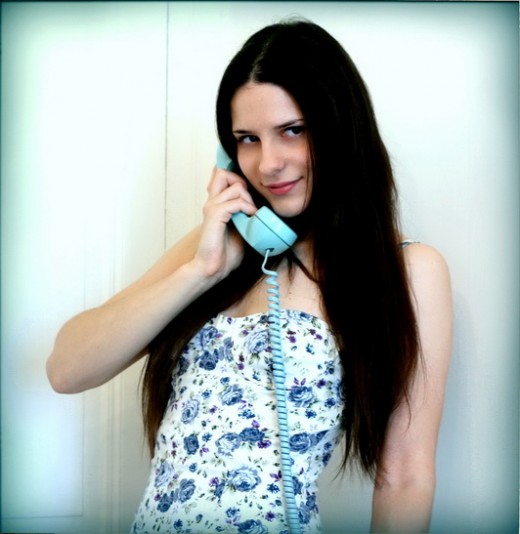 –
Little by little, the sky is turning blue… along with the things that I adore!
An overview of a few of my latest finds, not to mention a few other azure hued objects. Perfect for starting off the spring in style!
–
Music: Suzanne Vega – Small blue thing
–
Le ciel se teinte d'un joli bleu peu à peu, et mes envies aussi !
Tour d'horizon de quelques trouvailles, et autres petites choses couleur azur. Une nuance idéale pour un début de printemps en beauté !
–
1) A gorgeous bag, with a gigantic bow
( Topshop )
Un très joli sac, avec une grosse boucle: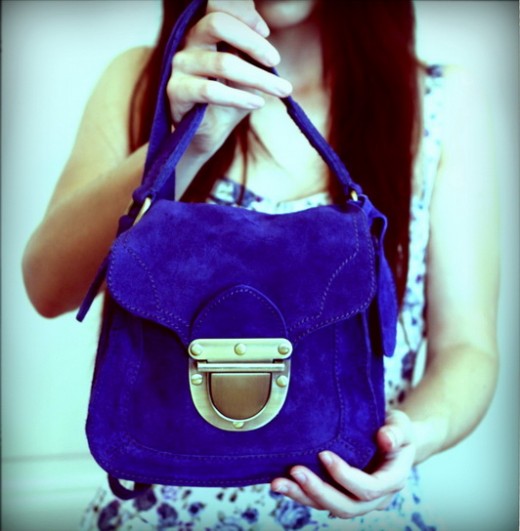 2) A simple ribbon, prettily tied.
Un simple ruban noué joliment: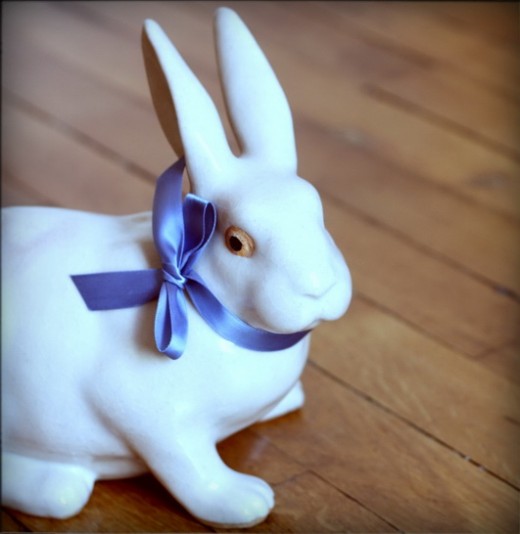 –
3) A flower-print bustier.
( Topshop )
Un bustier fleuri: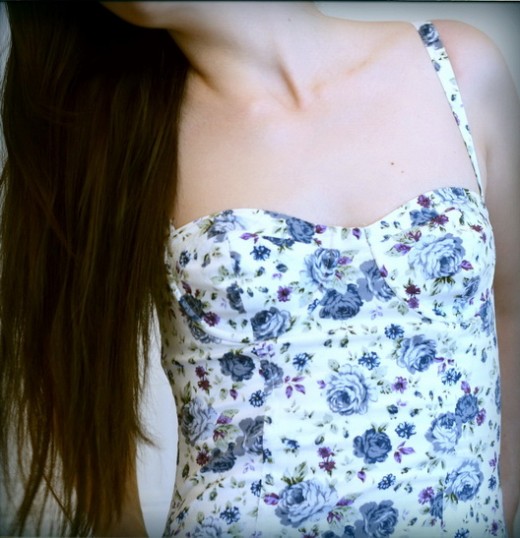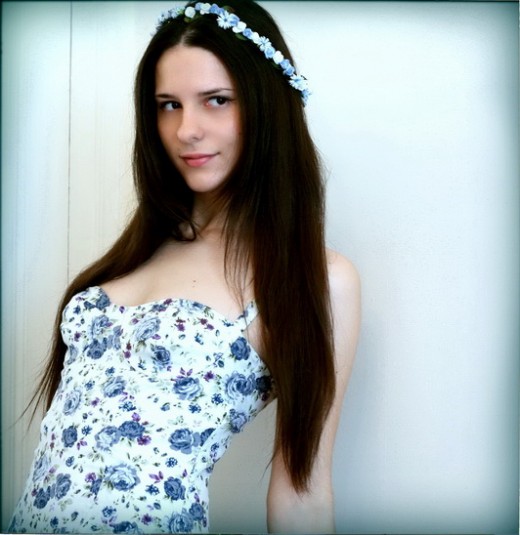 –
4) Wedges (in red here )
( Topshop, vintage clock )
Des compensée ( aussi en rouge ici )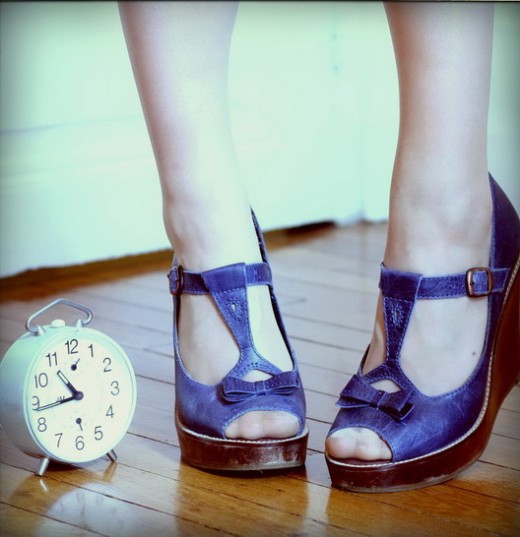 –
5) From my window, a perfectly blue sky over the Parisian rooftops!
Par ma fenêtre, un ciel parfaitement bleu au dessus des toits de Paris !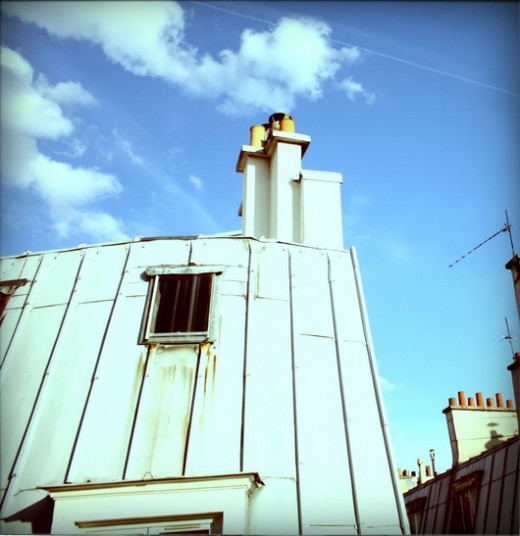 –
6) A simple and discrete crown of flowers.
( home made )
Un couronne simple et discrète: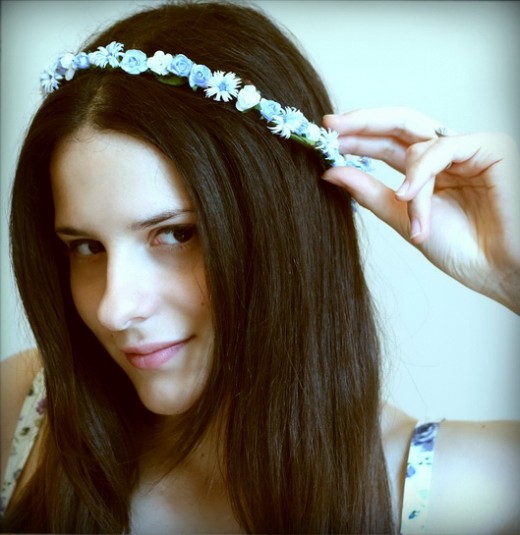 —
7) Not to forget, blue hued glasses!
( Souvenir from Japan )
Sans oublier des lunettes bleues elles aussi:es !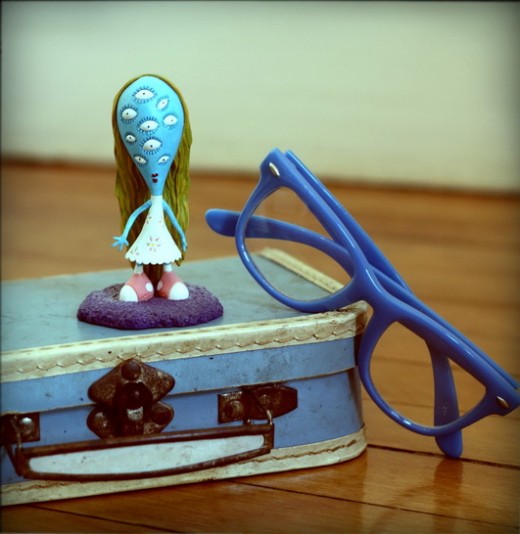 –
8) And a pair of heels that were only impatiently waiting for a beautiful day to be taken out onto the streets!
( Zara shoes, Topshop bag )
Des escarpins qui n'attendaient que les beaux jours pour aller faire un tour sur les pavés !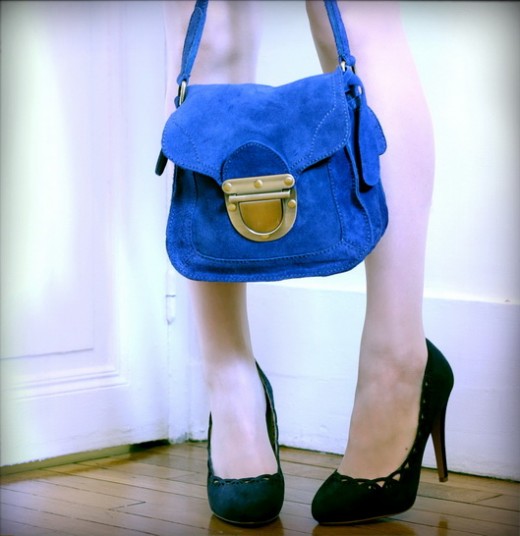 –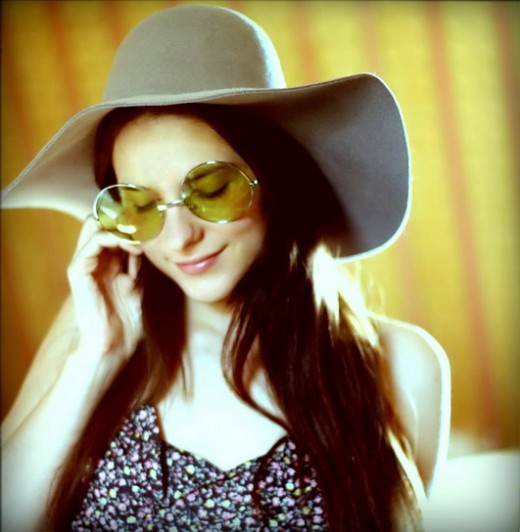 Vintage sunglasses, American apparel floppy hat.
–
Oh, the 70s!
A lot of people consider it one of the worst decades for fashion.
I, on the other hand, love them! I love the 70s for the music, and I love them for the clothes. It is also an era that was graced with quite a vibe!
I decided to try to recreate that vibe by grouping together some of the clothes and objects I own that I associate with those years.
Hey, just because I was born in 1985 doesn't mean I can't take a little trip back in time! Are you ready to be blasted back to the past? I'm turning on the time machine… let's go!

–
Music: America – A horse with no name
–
Ah, les années 70 !
Une période que beaucoup comptent comme l'une des pires au niveau stylistique.
Pourtant, c'est une époque que j'adore, autant pour la mode que pour la musique … et puis les années 70, c'était aussi toute une ambiance !
Une ambiance que j'ai essayé de recréer en regroupant quelques vêtements et objets que je pense coller avec ces années là.
Et oui, Ce n'est pas parce qu'on est née en 1985 que l'on ne peut pas faire un petit tour dans le passé ! Alors, prêt à remonter le temps ? Je met la machine en route, et c'est parti !
–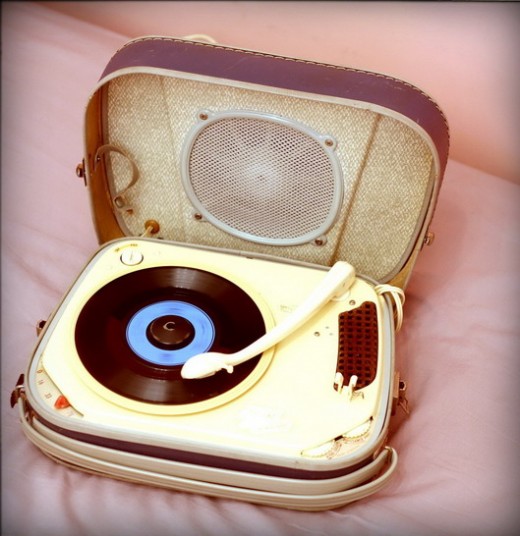 Un tourne disque, indispensable pour s'immerger comme il se doit dans la musique 70's.
( Teppaz )
A record player: essential for immersing oneself into the sounds of the 70s.

–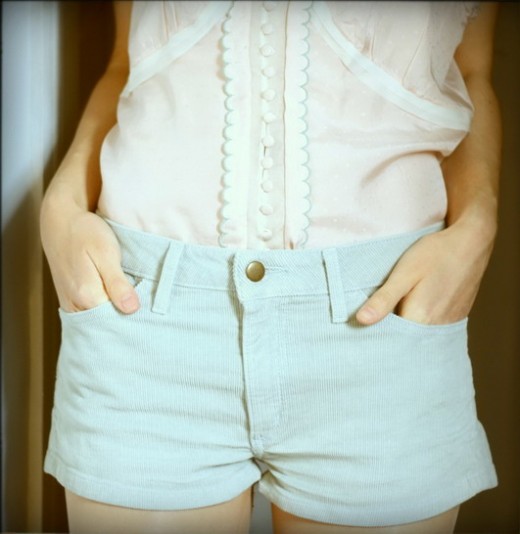 Un mini short, porté avec un blouse.
( American Apparel shorts, Chloé blouse )
Short shorts, worn with a blouse.

–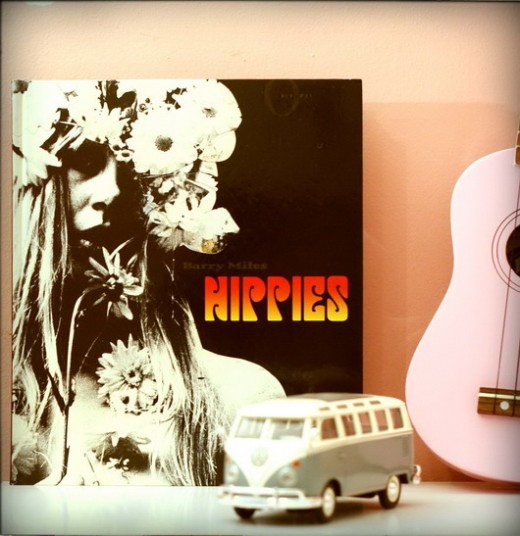 Le hippie book, idéal pour l'inspiration !
( Hippies by Barry Miles )
The hippie book; ideal for inspiration!

–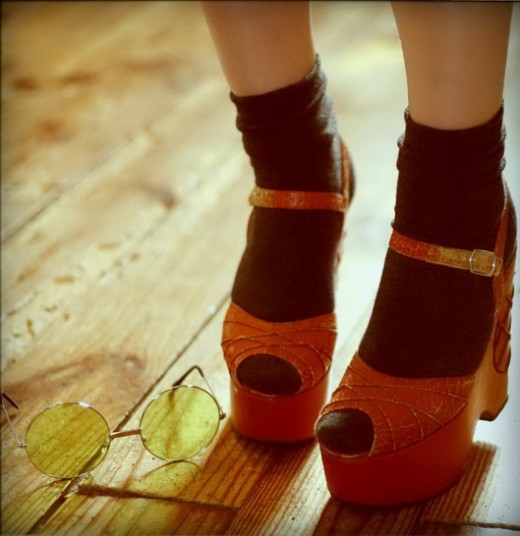 Des compensées.
( Vintage )
Wedges.

–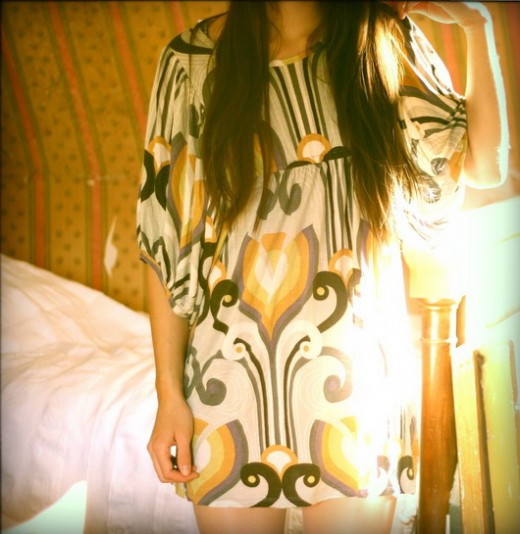 Une robe à l'imprimé psychédélique.
( zara )
A psychedelic print dress.

–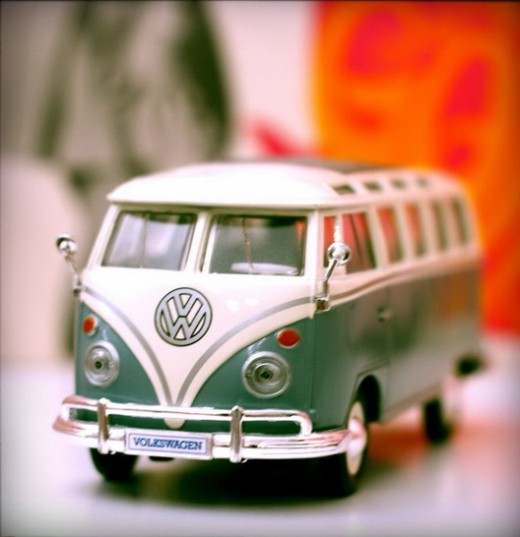 Une miniature du van de mes rêves.
( Ebay )
A miniature version of the van of my dreams.

–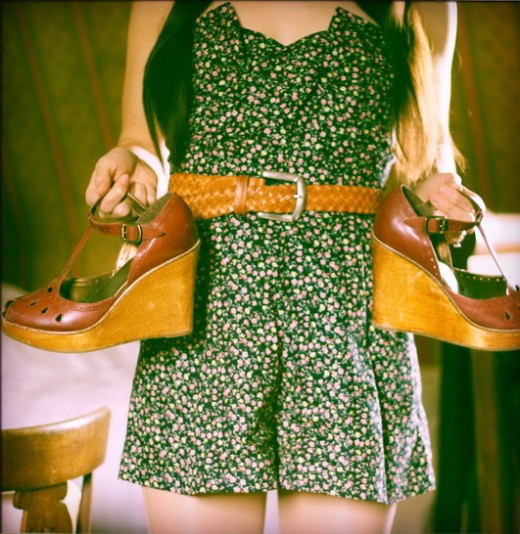 Un combi-short, avec une ceinture tressée et des compensées.
( topshop jumsuit and wedges, vintage belt )
A romper, worn with a woven belt and wedges.

–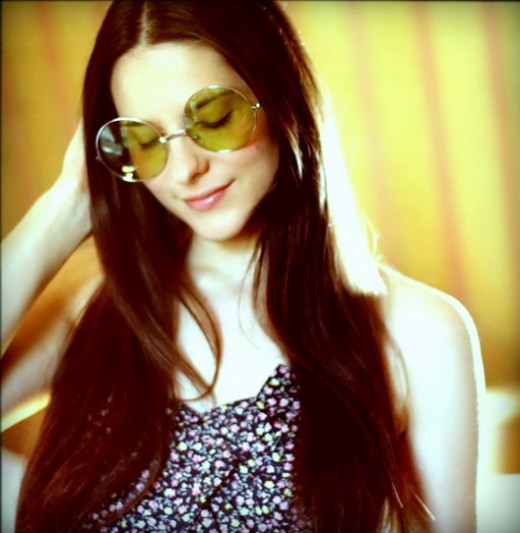 De graaaandes grandes grandes lunettes, avec ou sans capeline.
( Vintage sunglasses )
Huge bug-eyed glasses; can be worn with or without the wide-brimmed hat.

–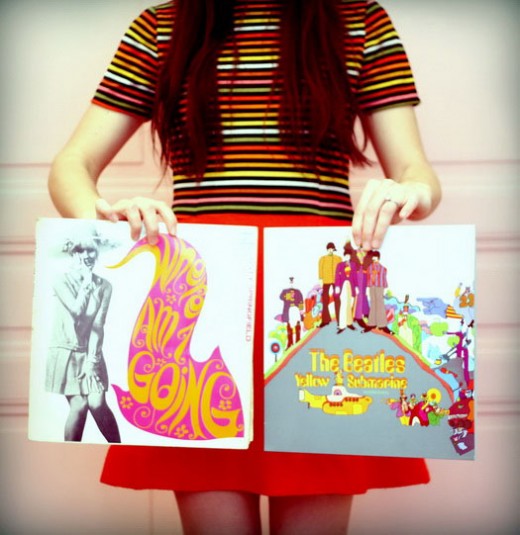 Dusty Springfield and The Beatles vinyls. I'm madly in love with the covers !
_
Coming back from London with nothing is something that never happened, and my last trip didn't make exception.
This time, I curiously didn't bring home so much clothes, but vinyl's, DVDs and accessories instead (DVDs are incredibly much cheaper in England!).
Want to have a further look at what you find crossing the other side of the Channel? All right, let's go !
–
Music: The Beatles – Lucy in the sky with diamonds
_
Revenir bredouille de Londres est quelque chose qui ne m'est jamais arrivé, et mon dernier petit voyage n'a pas fait exeption.
Cette fois ci, je n'ai curieusement pas ramené tant de vêtements que ça, mais plutôt des vinyles, DVD et quelques petits accessoires ( les DVD sont incroyablement beaucoup moins chers en Angleterre ! ).
Envie de  jeter un coup d'oeil de plus près sur mes quelques trouvailles ? Entendu, alors allons-y !
_
Cute hearts socks. ( socks and shoes Topshop ) Des chausettes coeurs.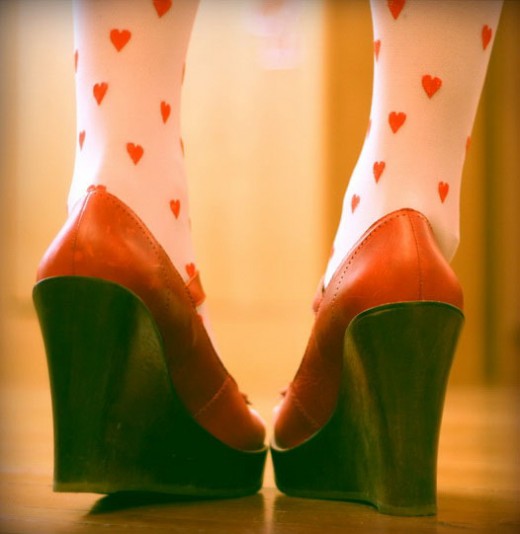 _
A mini bustier-playsuit.
( Topshop playsuit, vintage belt )
Une mini combi-bustier.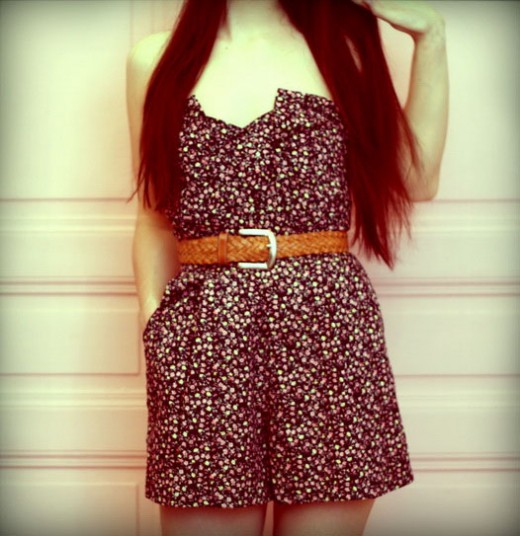 _
Stars sunglasses and a new wallet.
( Both from Topshop )
Des lunettes étoiles et un nouveau portefeuille.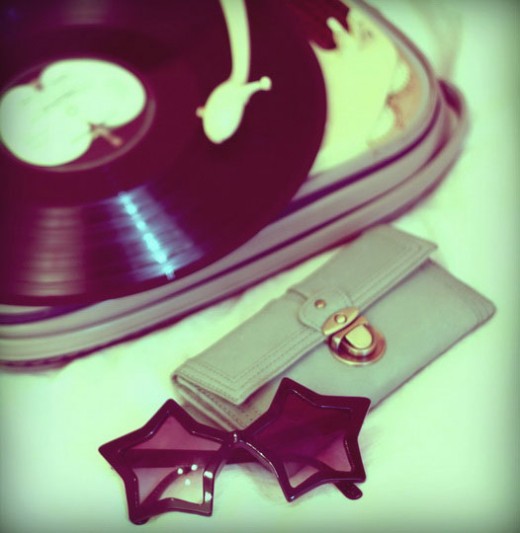 _
A pink ukulele. Un ukulélé rose.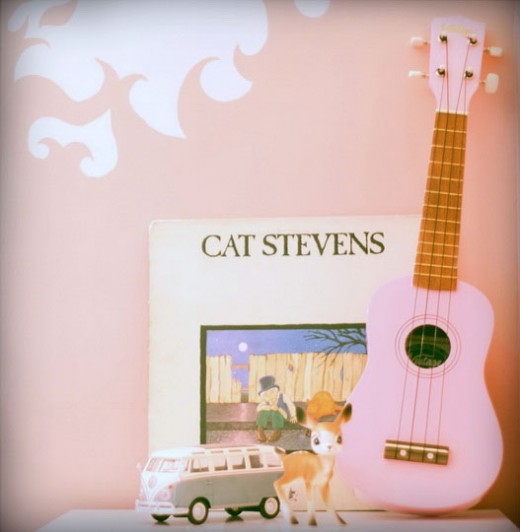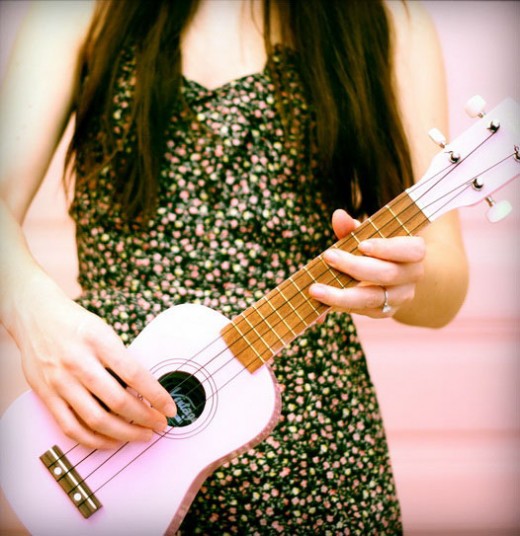 _
And a victorian umbrella. ( Apple tree ) Et un parapluie style victorien.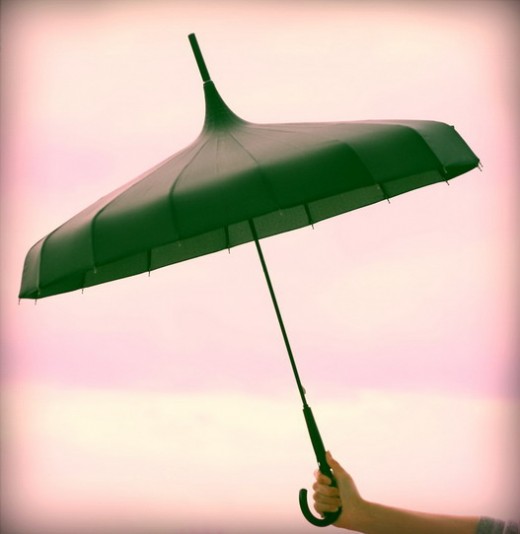 –