–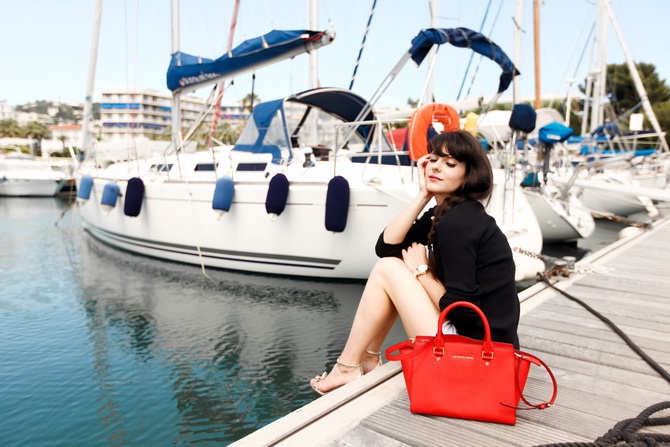 –
–
A Cannes toujours pour l'ouverture de la boutique Michael Kors, je me suis promené un peu le long du rivage.
Il y a un joli port que je n'avais parcouru que très rapidement lors de mes précédentes visites.
Je portais deux de mes pièces favorites: un petit pull marin, et le sac Selma dans un magnifique rouge orangé.
–
–
–
–
In Cannes, still for the opening of the Michael Kors store, I had a nice walk along the shore.
There is a pretty harbor that I only seen very quickly on my previous visits.
I wore two of my favorite pieces: a gorgeous navy sweater with gold buttons, and the Selma bag in a beautiful orange-red color.
–
–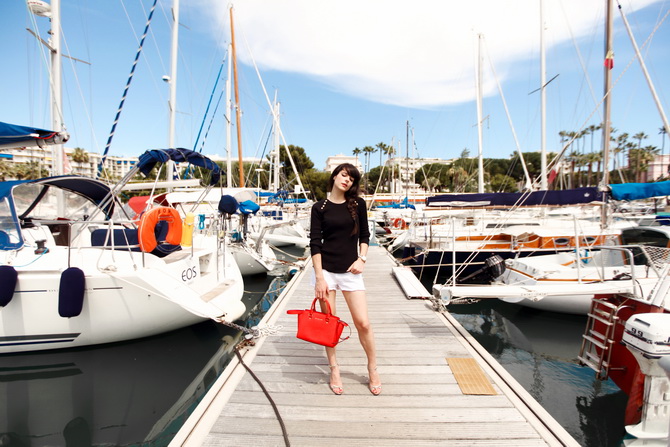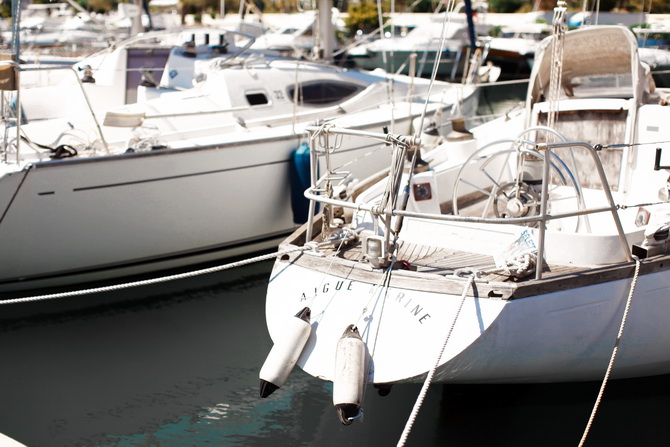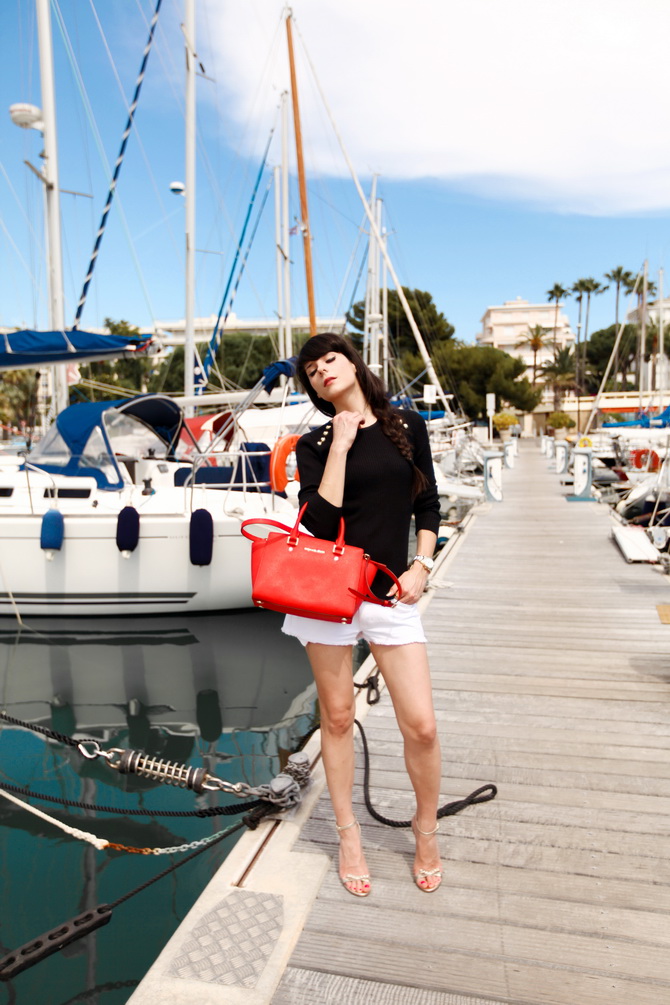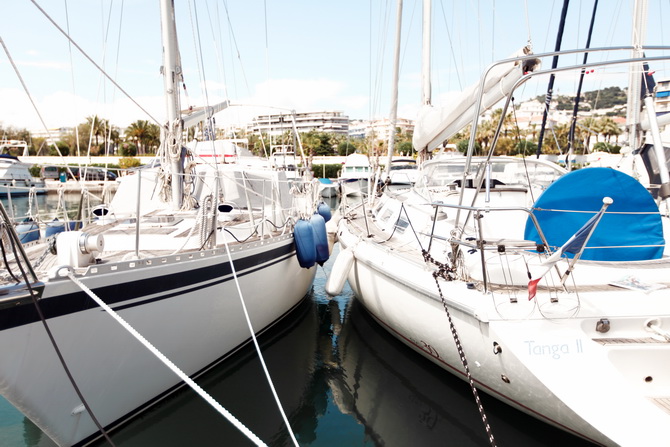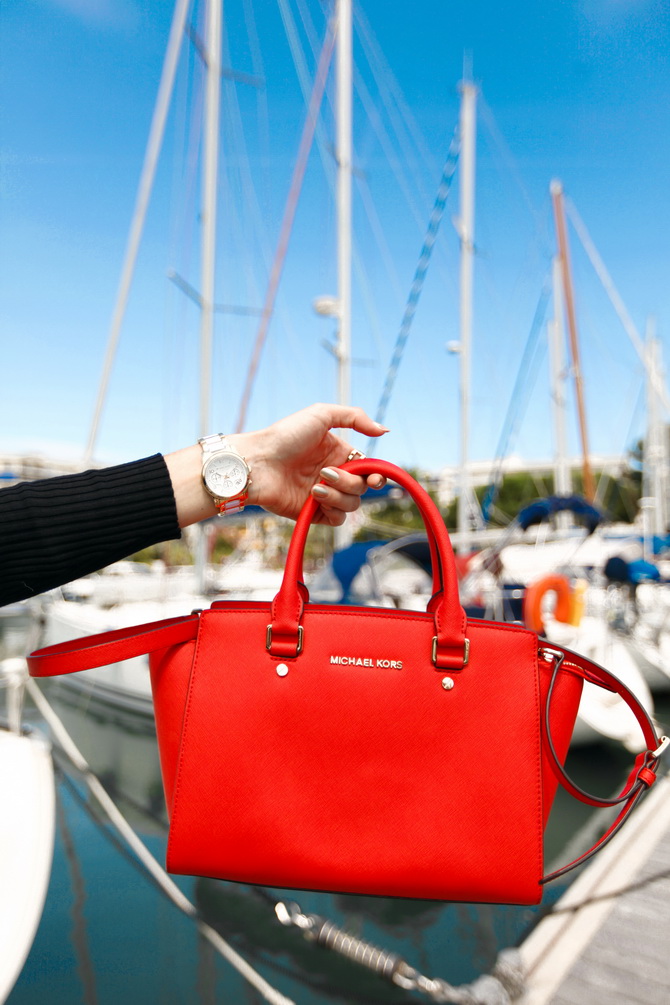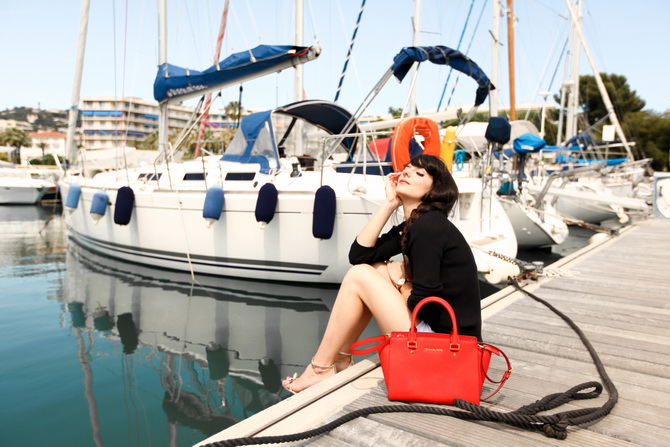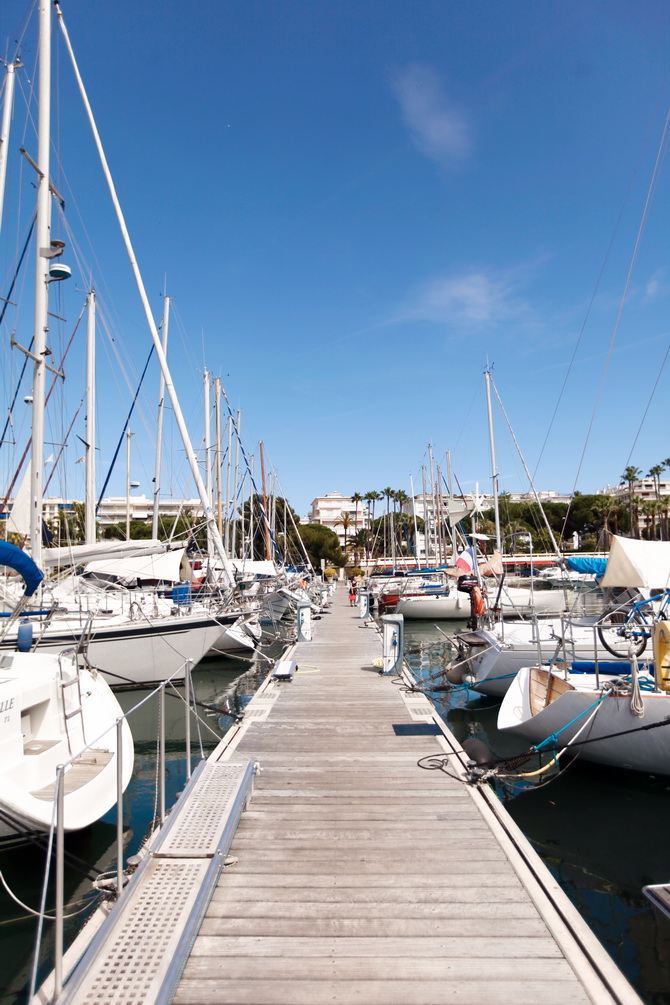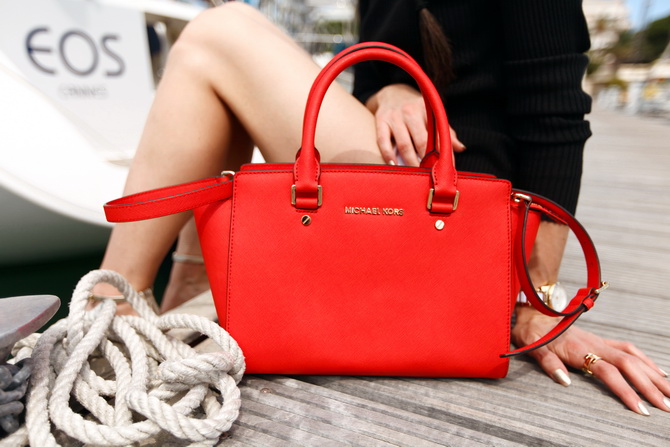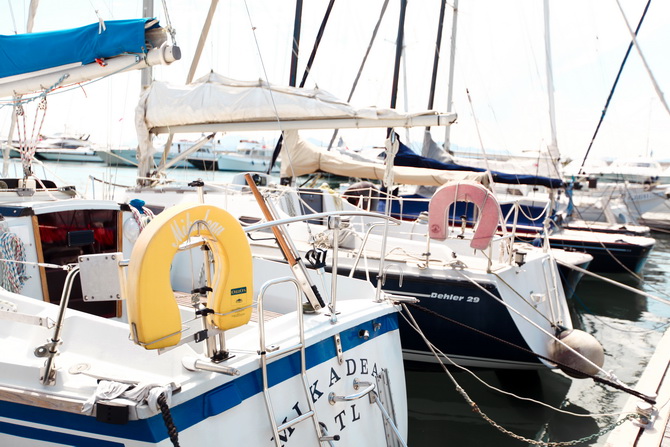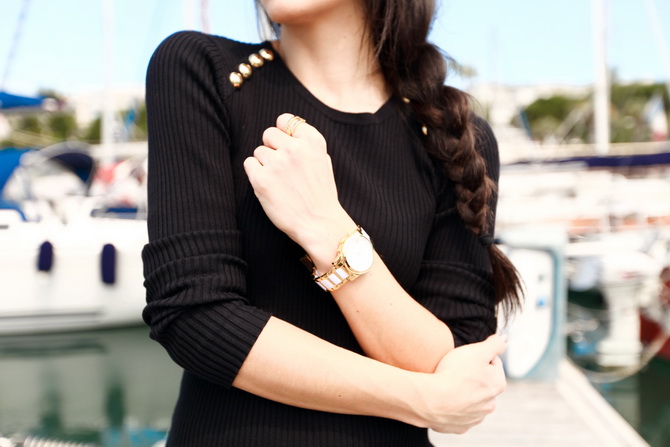 –
–
All MICHAEL Michael Kors (Summer 13):
Mandarin crossbody selma medium top zip satchel
Black long sleeve sweater with gold button
White denim slouchy shorts
Mid-Size Golden/White Acetate Runway Chronograph Watch
Michael Kors stores in Paris, Nice and Cannes
–
–
–
Related posts :
---