–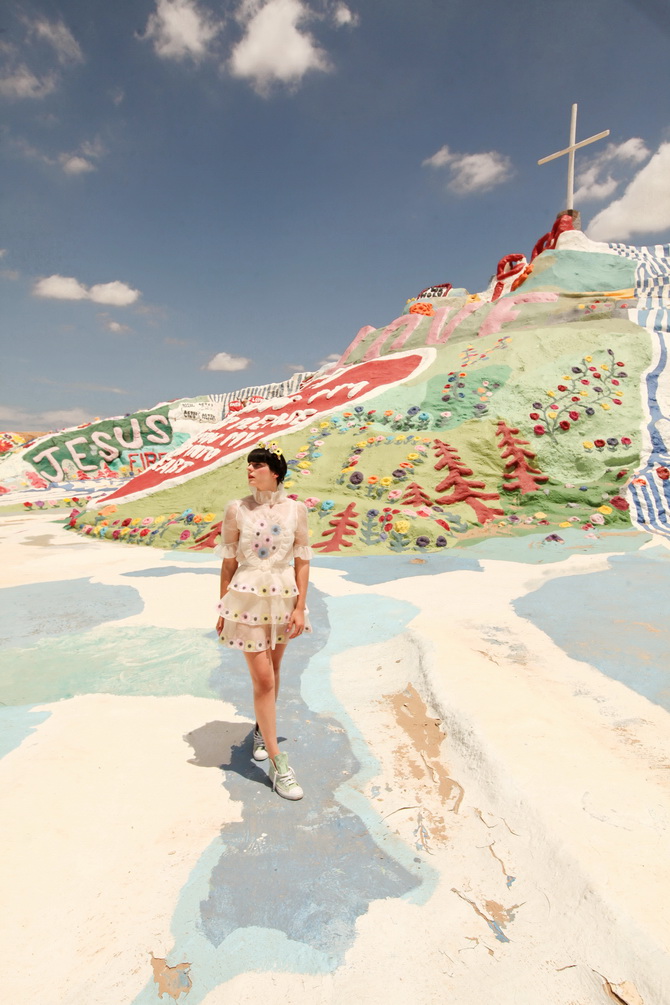 –
–
Reprenons la route là où nous l'avons laissé, et nous voici arrivés à la Salvation Mountain !
Son auteur Leonard Knight, un artiste un peu perché comme vous pouvez le deviner, est décédé il y a un an. Pour le moment, cette colline peinte de toutes les couleurs continue d'être entretenue, et j'espère qu'elle le restera !
–
Lorsque je suis arrivé sur place, il faisait une chaleur caniculaire. Et pour ne pas aider les choses, le soleil était positionné exactement au-dessus de nos têtes. Ça a été très dur pour prendre des photos! Impossible de faire des portraits sans lever la tête pour éviter d'avoir le visage complètement dans l'ombre.
–
A cause des températures extrêmement élevées, cette excursion n'a pas duré bien longtemps. Adorant pourtant la chaleur d'habitude, je me suis bien vite réfugiée dans la voiture pour y mettre la climatisation à fond !
Je vous conseille en tout cas la visite ! C'est assez ludique, il y a pleins de petits chemins et d'escaliers que l'on peut emprunter pour se retrouver à la fin dans une grotte secrète. Ou plus exactement, une chapelle tout aussi colorée !
–
–
♫ ♪ Angus and Julia Stone – Yellow Brick Road
–
–
Let's get back on the road where we left it, and here we are at the Salvation Mountain !
Its author Leonard Knight, a pretty original artist as you can guess, passed away one year ago. This hill painted with very bright colors continues to be maintained, and I hope it will remain so !
–
When I got here, the heat was crazy, and to not make things easier, the sun was shining just above our heads, which made it extremely complicated to take pictures. Impossible to take portraits without looking up to avoid having the face completely in the shadow.
–
Because of the extremely high temperatures, the visit didn't last for too long. I usually love very warm weather, but this time I quickly came back to the car to put the air air conditioning on !
I really recommend that place though, it's really fun to see ! It's full of tiny paths and stairs that will lead you to a secret cave. or should I say, an equally very colorful chapel !
–
–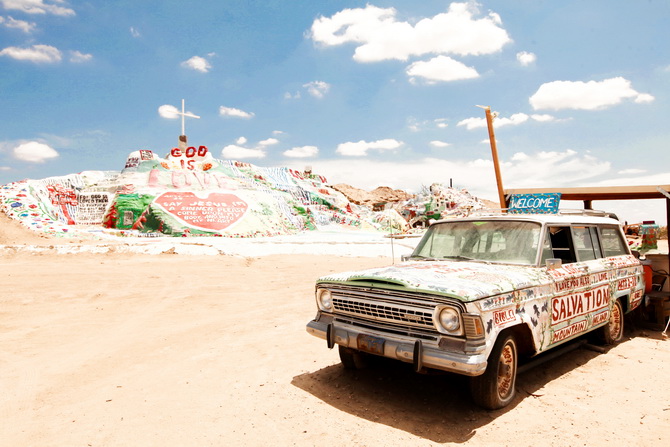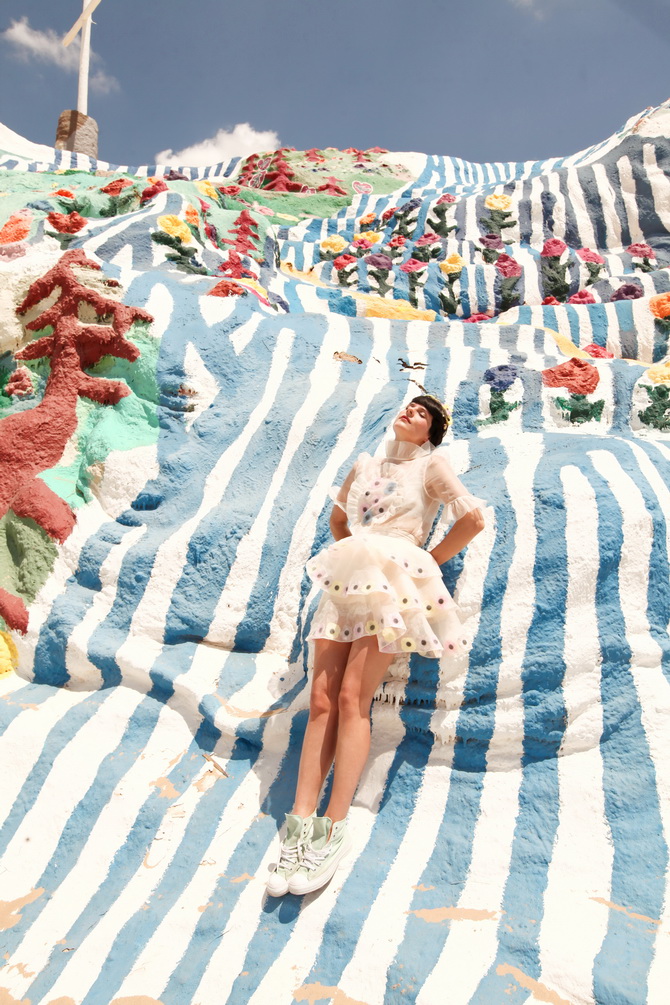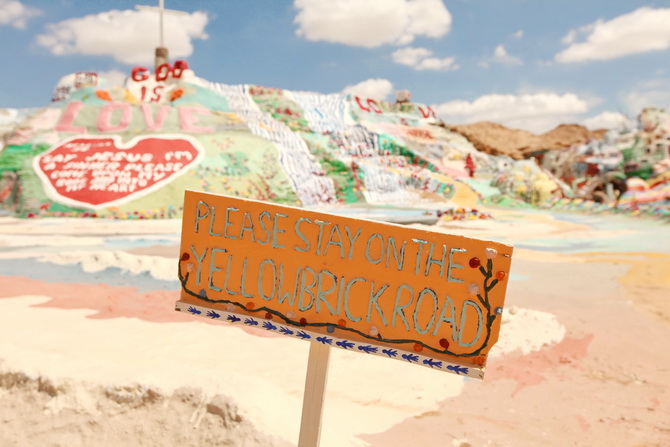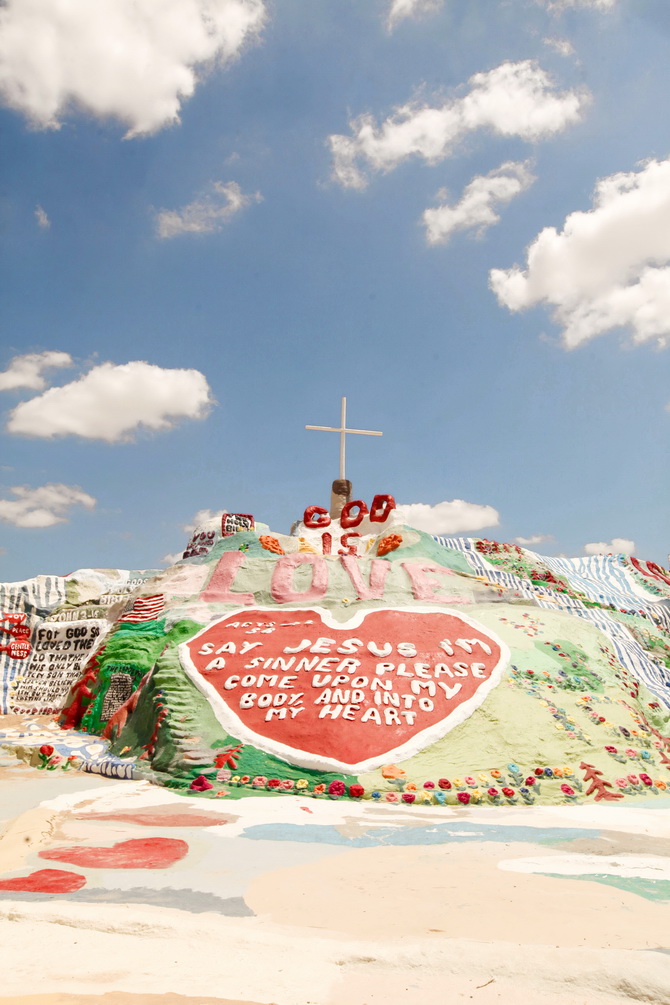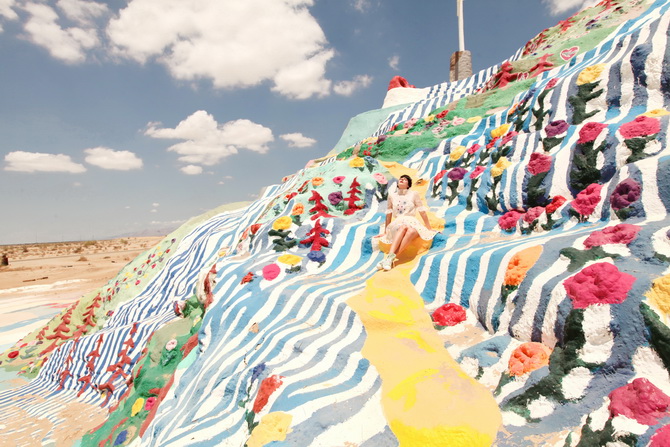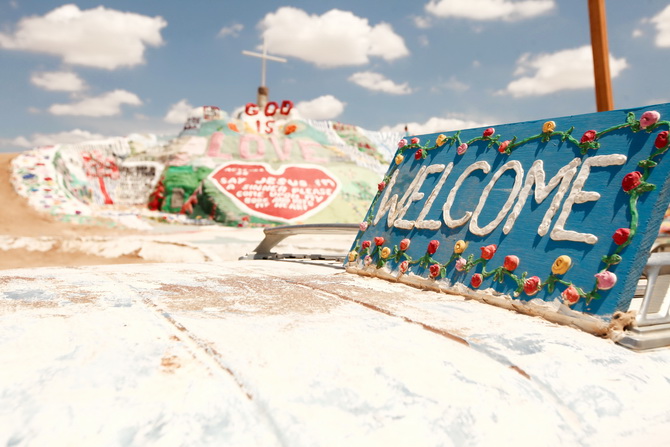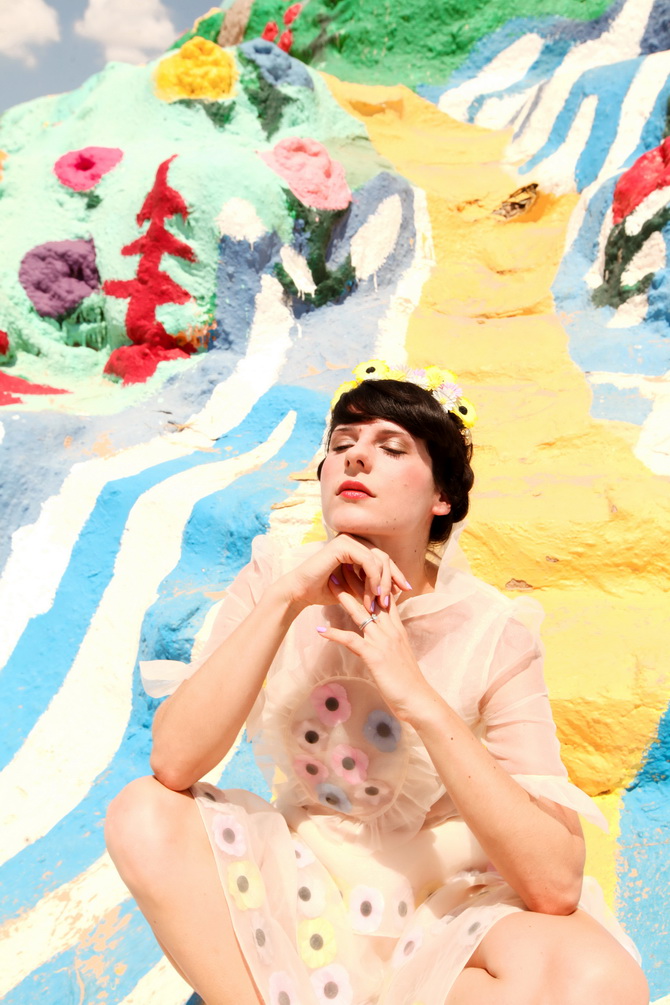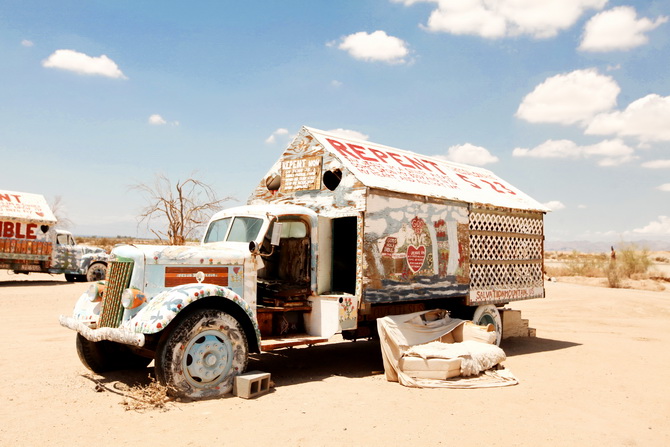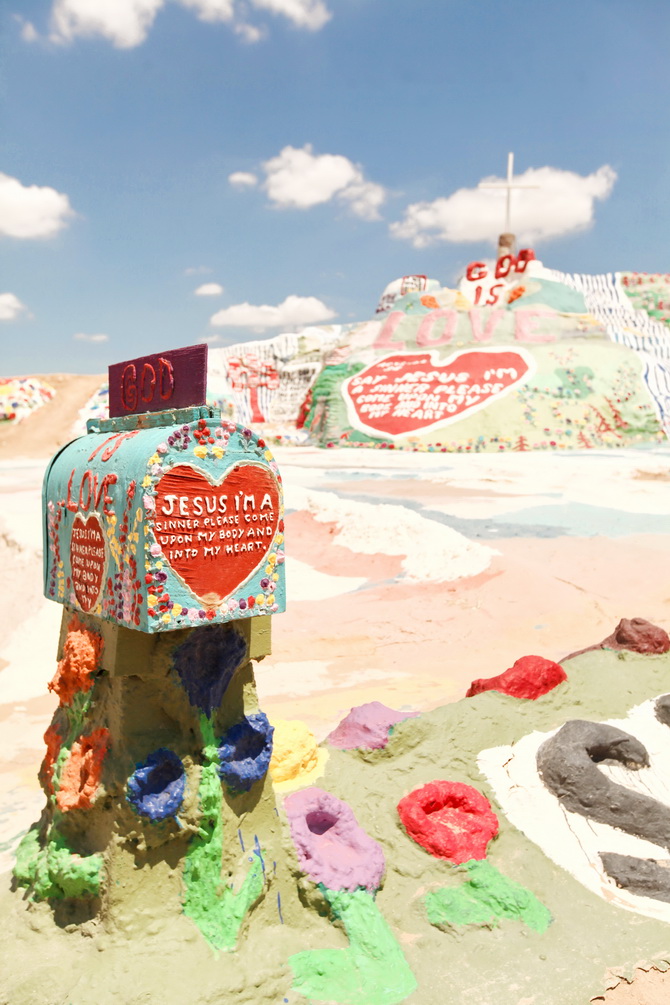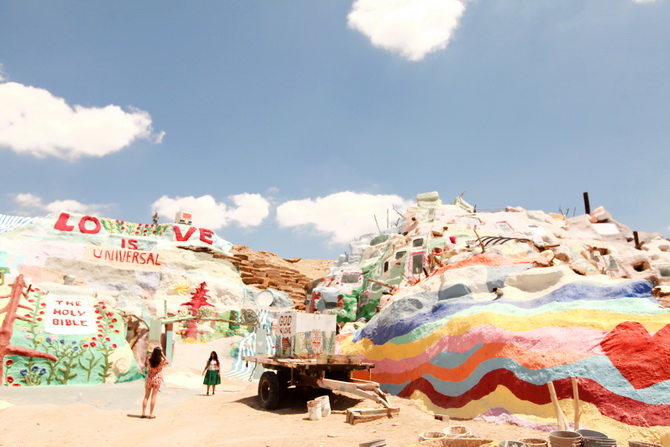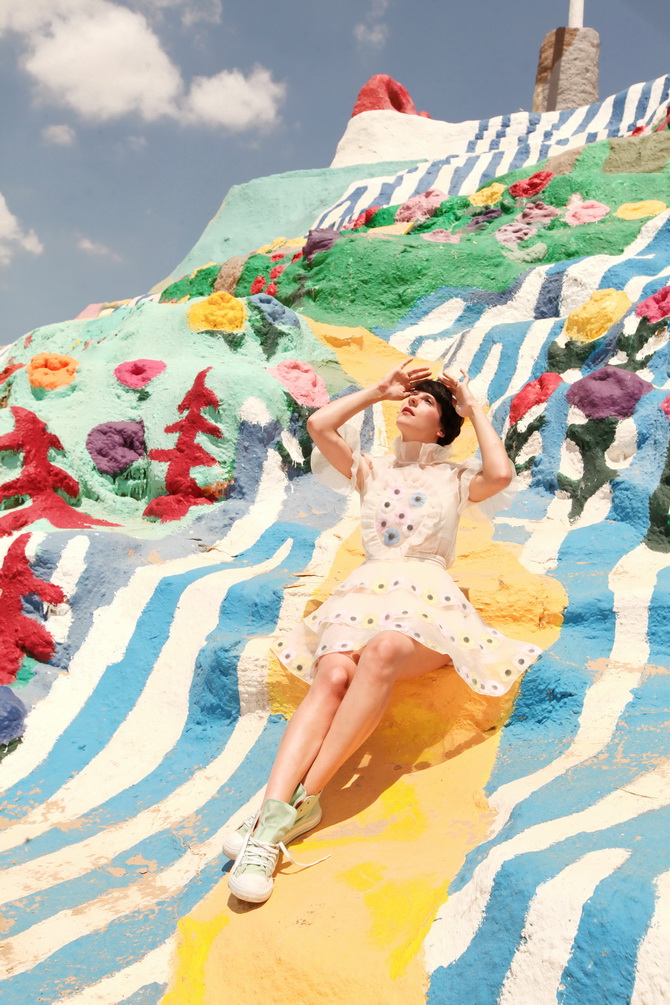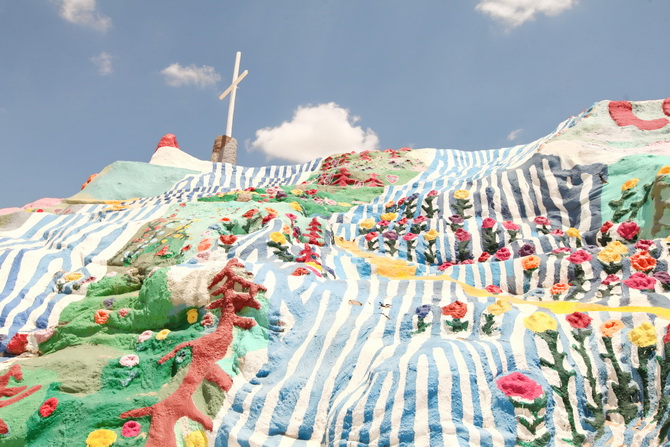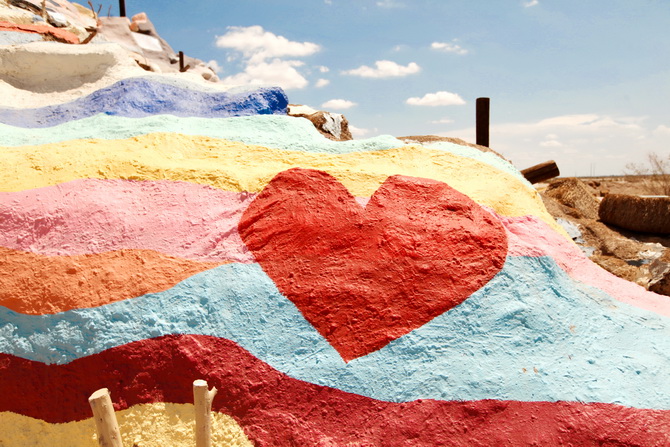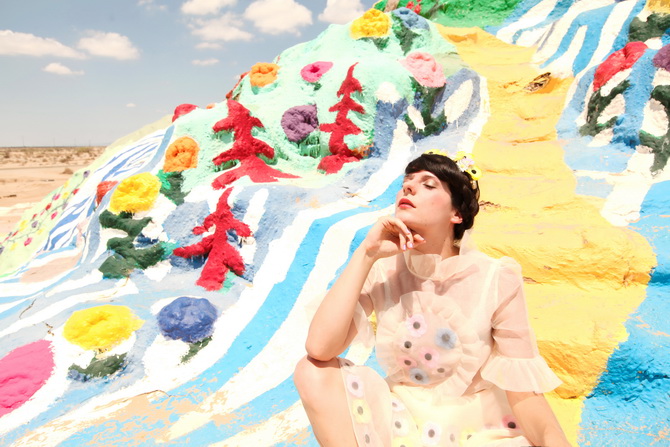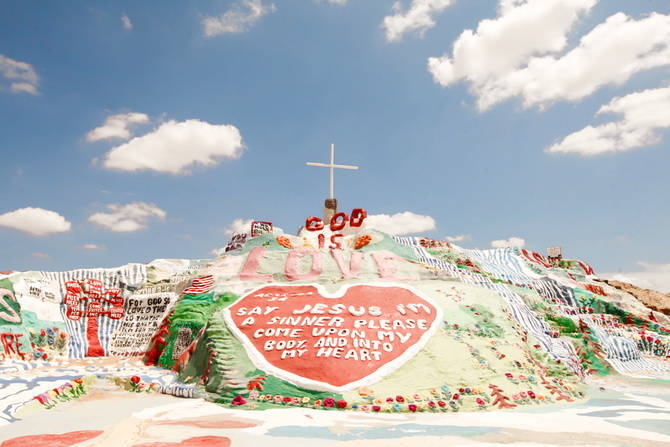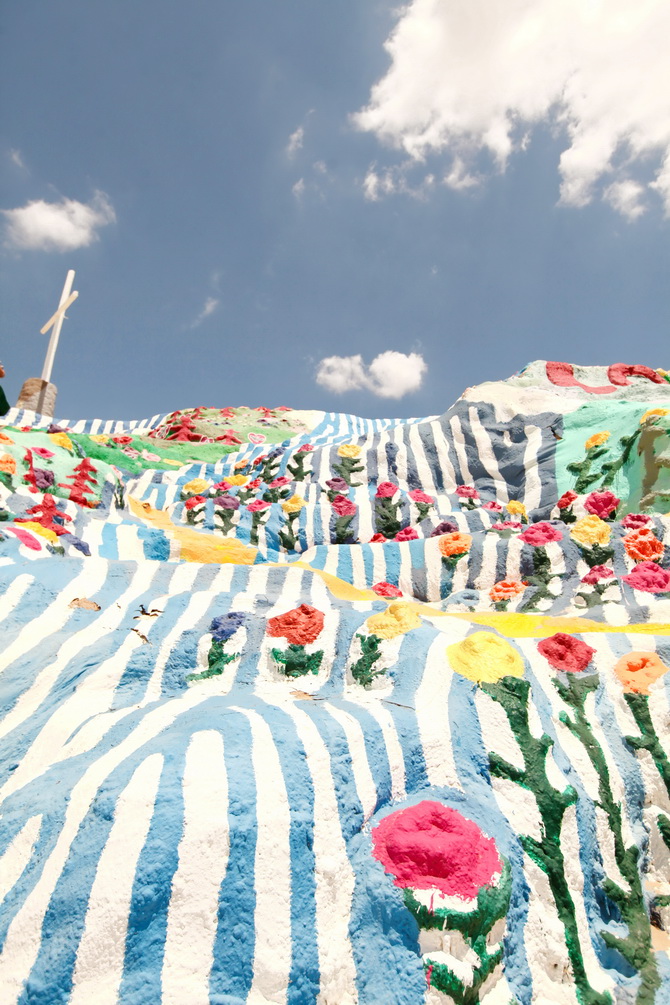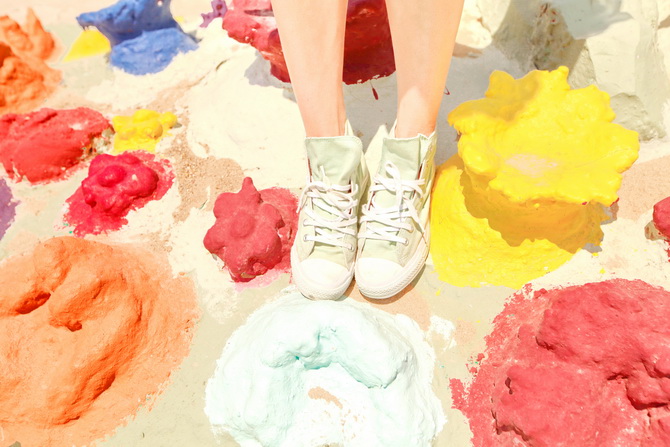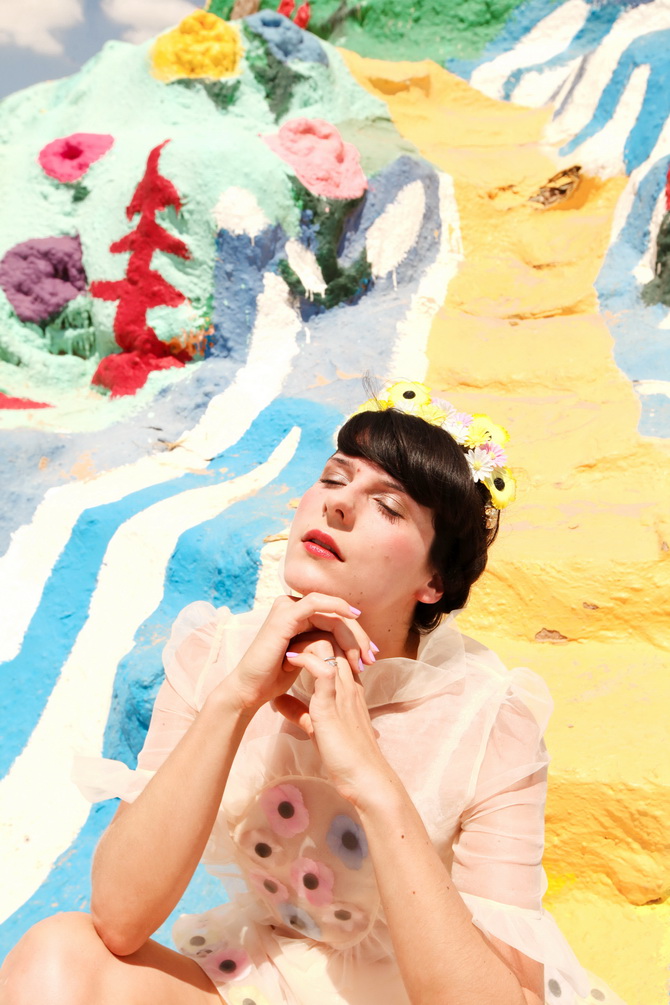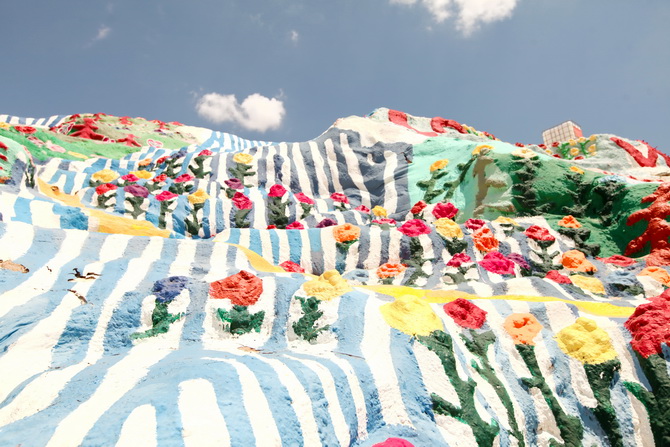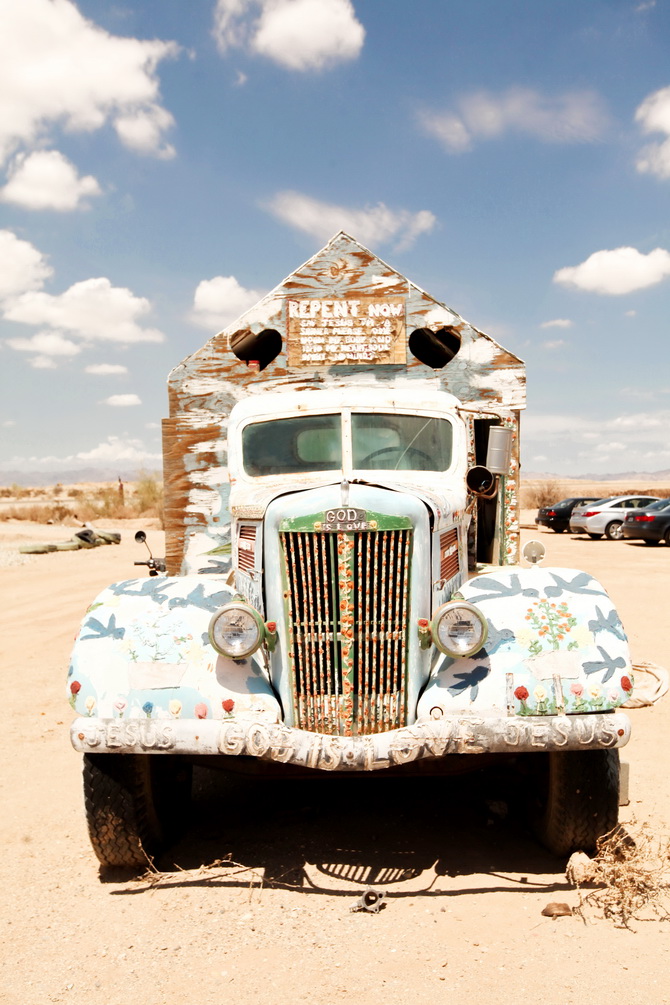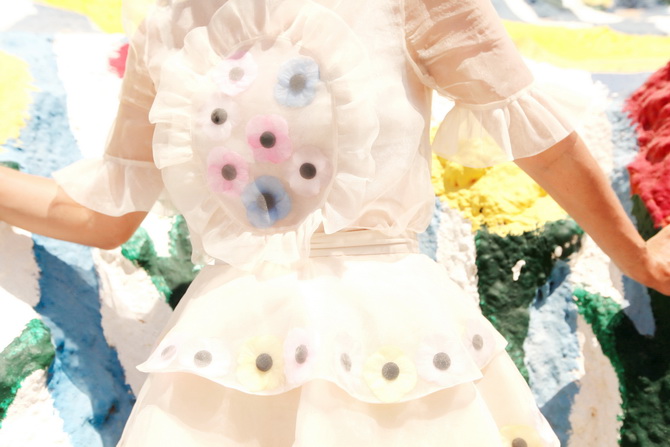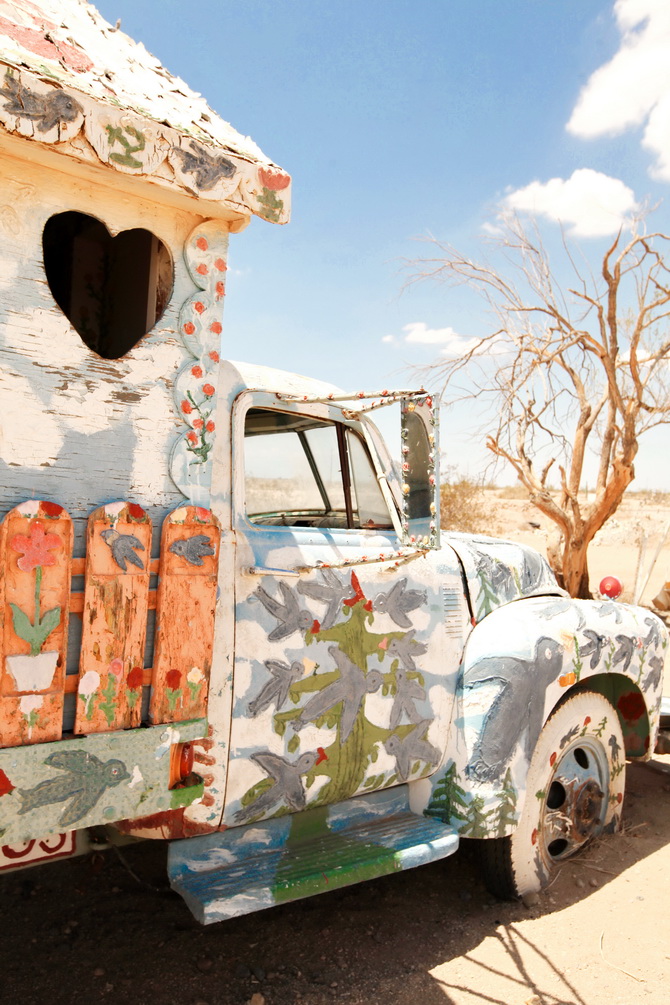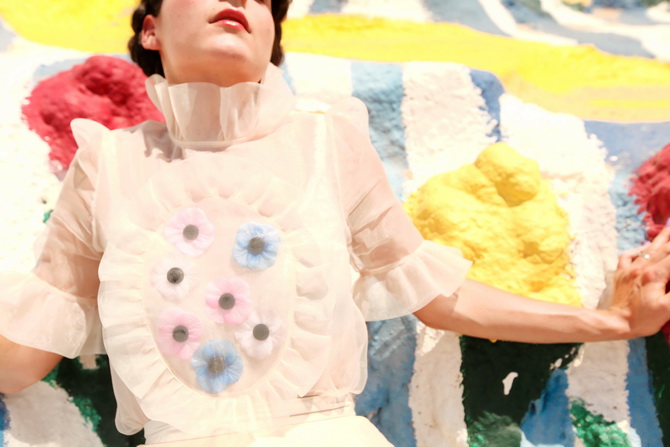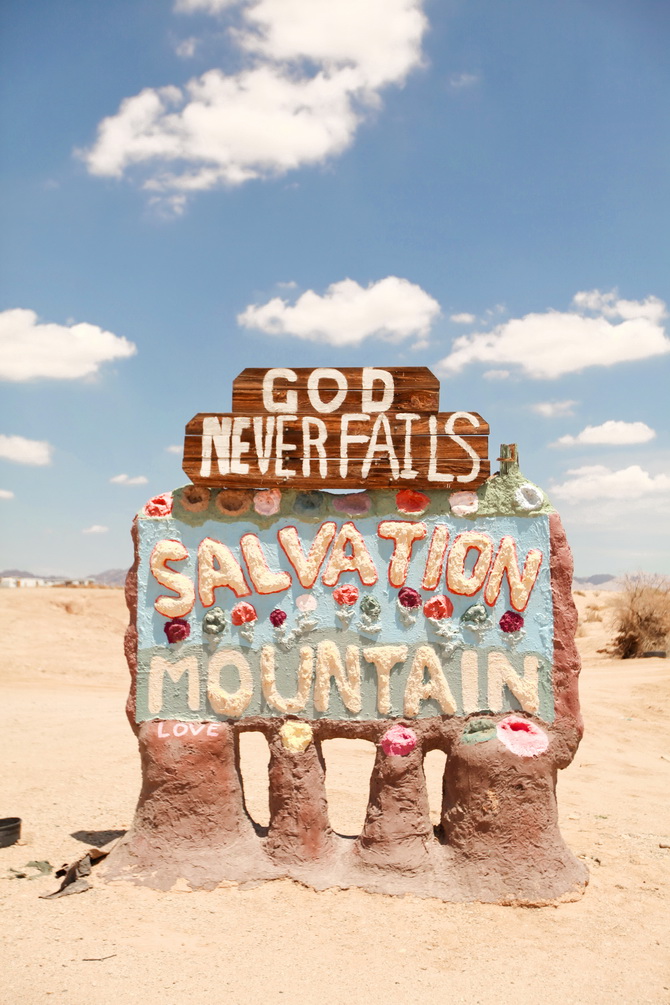 –
Blouse : Sretsis
Jupe / Skirt : Sretsis
Baskets / Sneakers : Converse
Couronne / Crown : Sretsis
–
–
–
Related posts :
---