–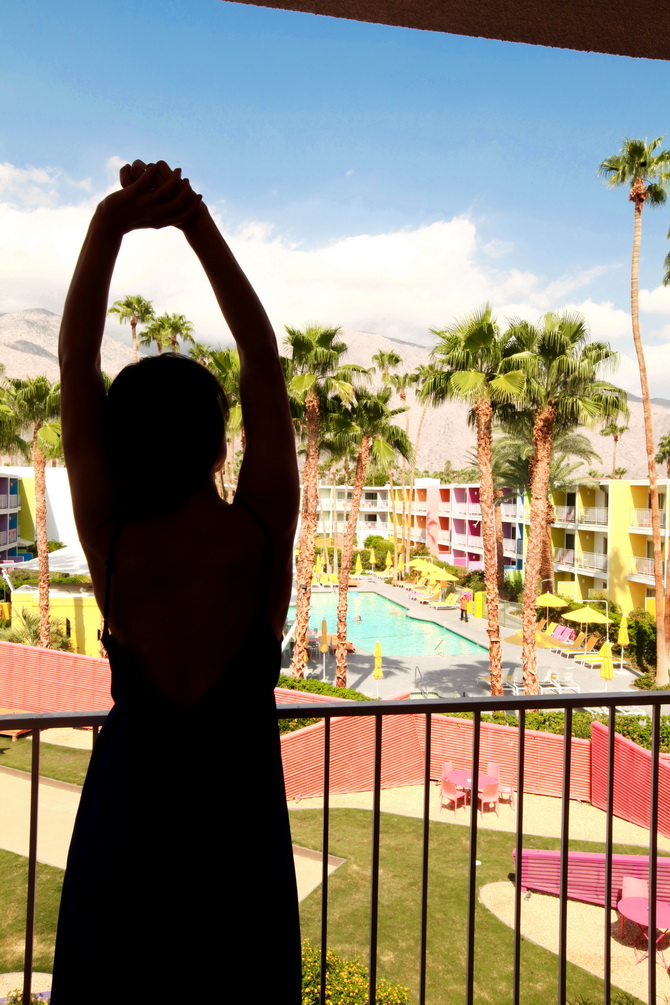 –
–
A Palm Springs, j'ai séjourné au Saguaro Hotel, très connu pour ses tons colorés !
C'est un ancien motel typiquement américain ( piscine centrale entourée des chambres et parking tout autour ) qui a été récemment rénové, et je dois dire que le résultat est une vraie réussite.
Comme la chaleur était vraiment trop étouffante l'après-midi, je me levais assez tôt le matin pour profiter des transats et de la piscine.
Le personnel est vraiment gentil et attentionné, et en plus de la déco qui met de bonne humeur, la cuisine était une très bonne surprise. Je me suis régalée ( pour ne pas dire empiffrée )  de leur délicieux ceviche et guacamole entre deux brasses.
Je garde un très bon souvenir de ce séjour; j'aurais d'ailleurs encore quelques petites photos de l'hôtel à partager avec vous!
–
–
–
–
While in Palm Springs, I stayed at the Saguaro Hotel, which is famous for its colorful shades !
It's an old typical american motel ( swimming pool in the middle surronded by the rooms and parkings all around ) which was recently renovated, and I must say the result is a real success !
As the heat was really too much in the afternoon, I used to get up early in the morning so I could enjoy the sun and relax by the pool.
The staff is really friendly, and in addition to the decoration that really puts in a great mood, the food was a very good surprise. I ate as much as I could their delicious ceviche and guacamole.
So, I keep some really great memories from this stay at the Saguaro, and I'll have a few more photos to share with you soon !
–
–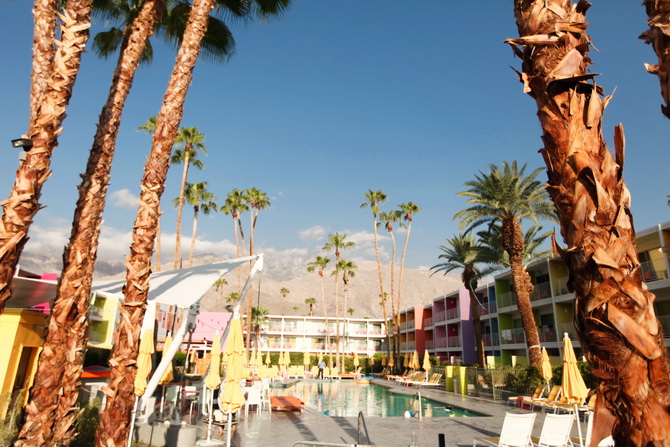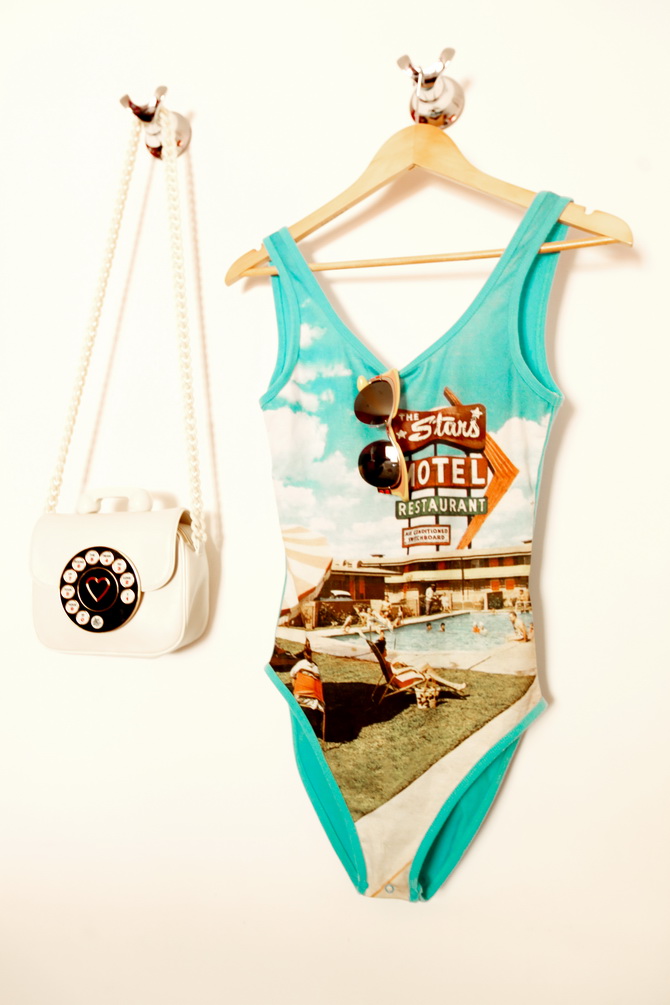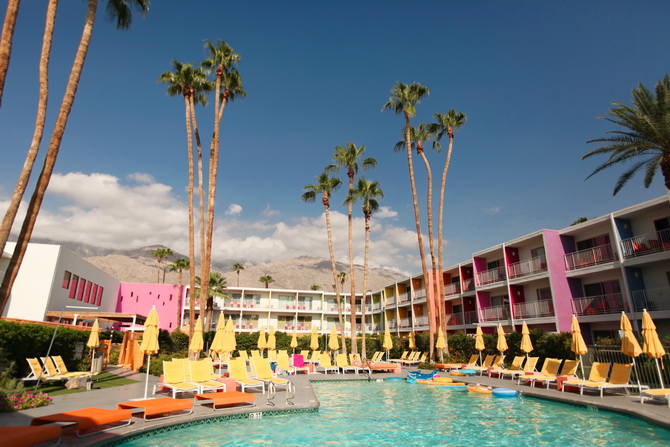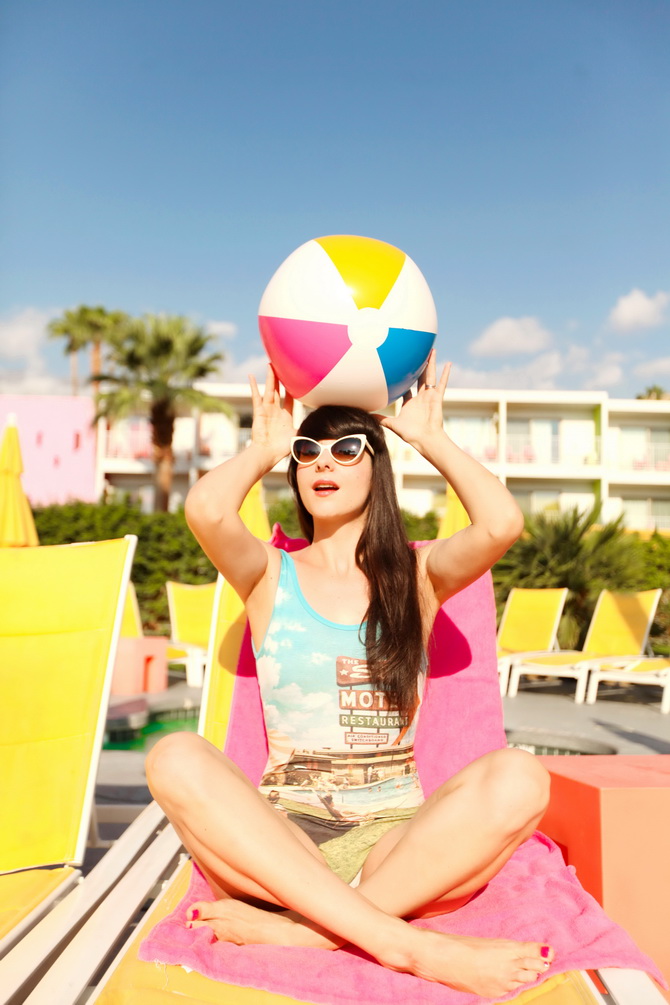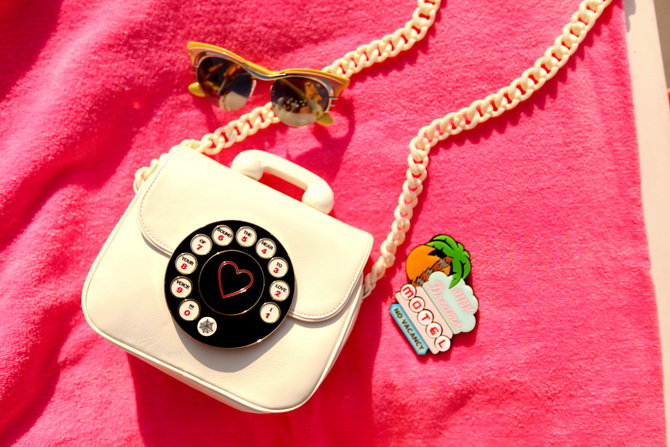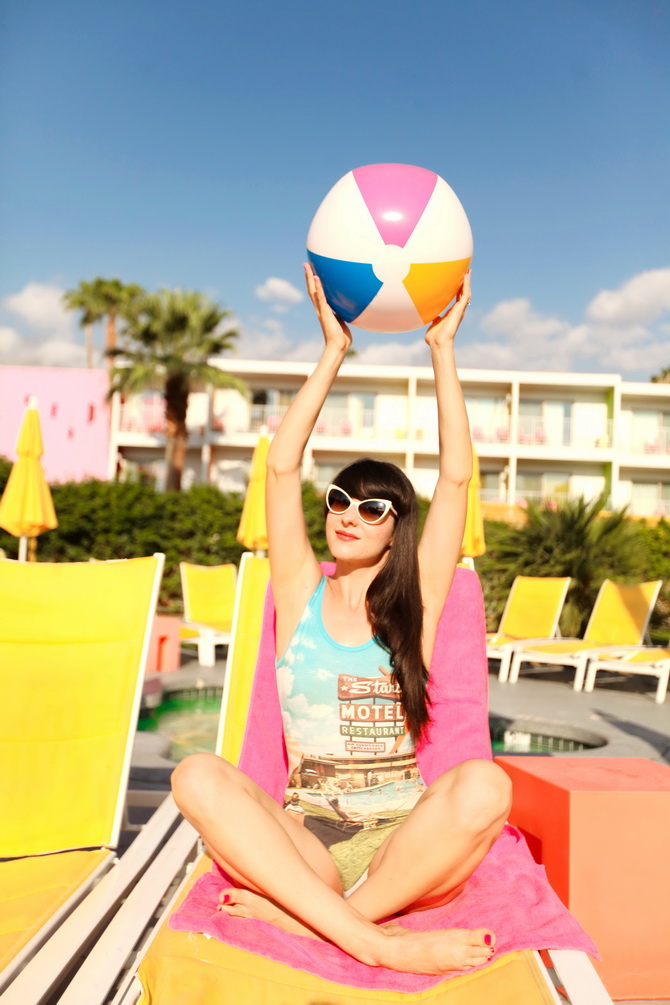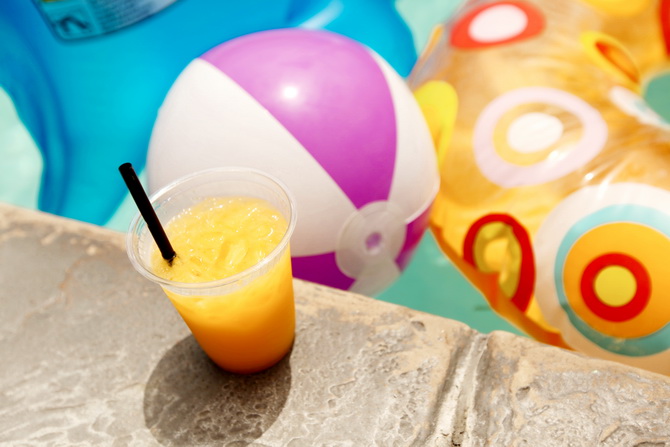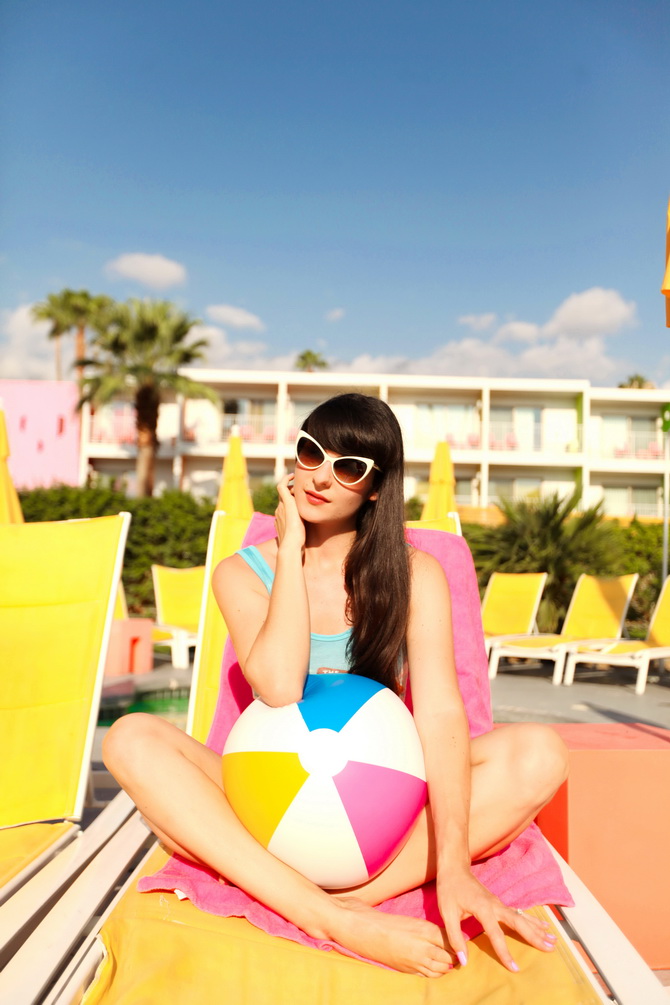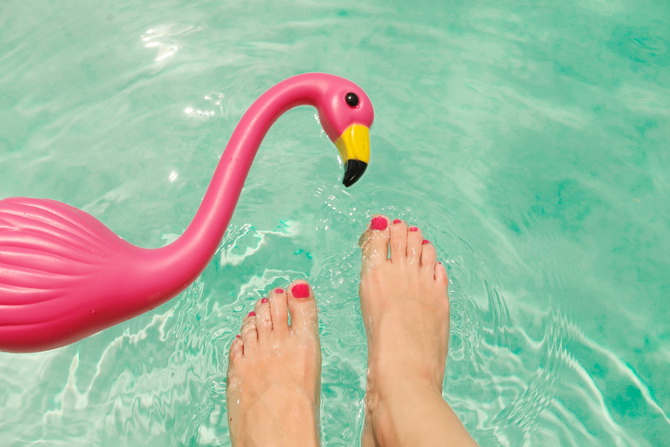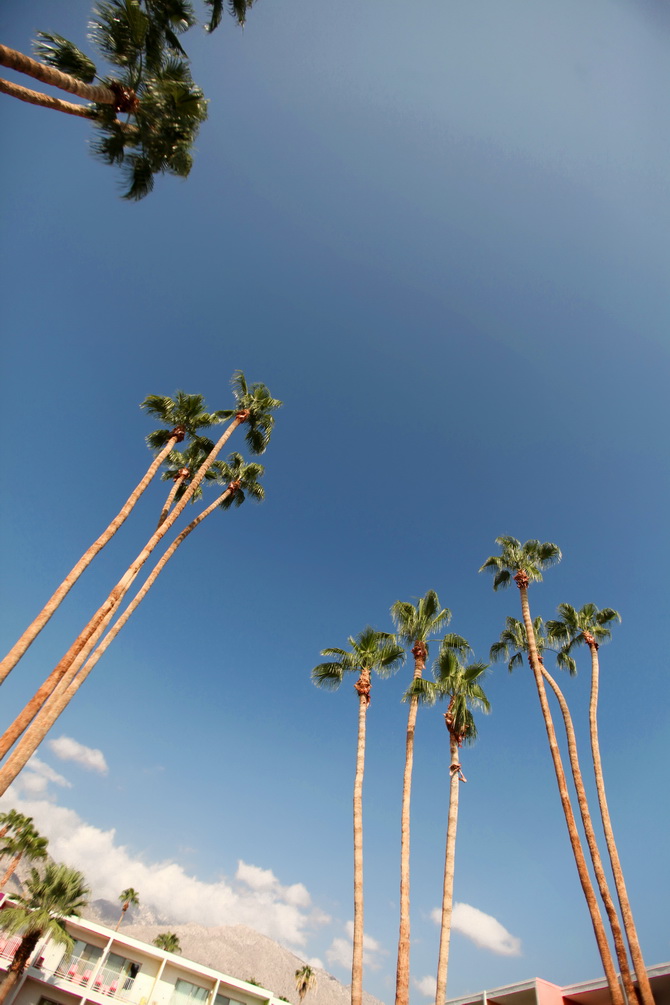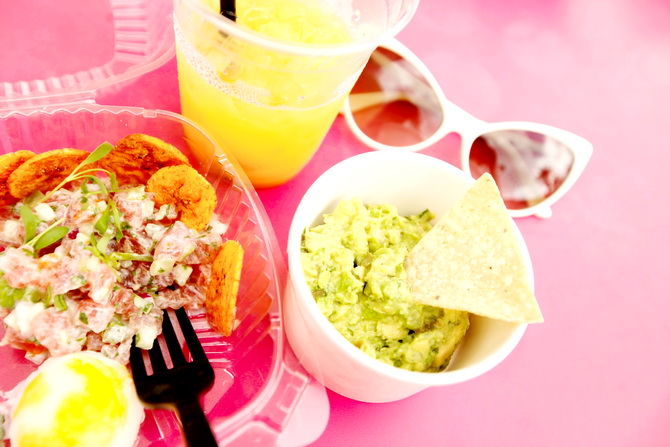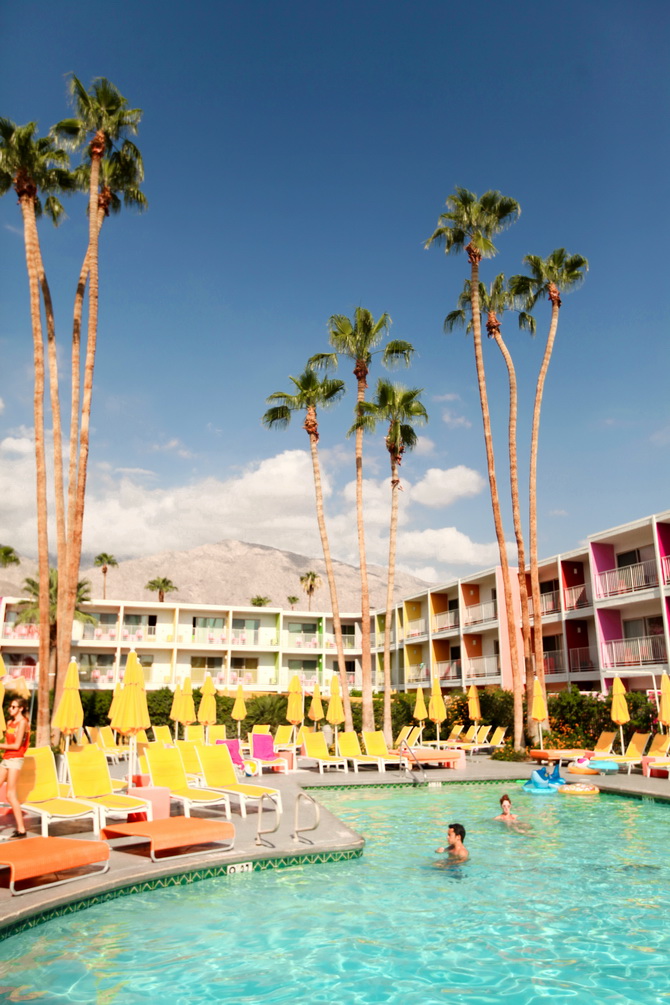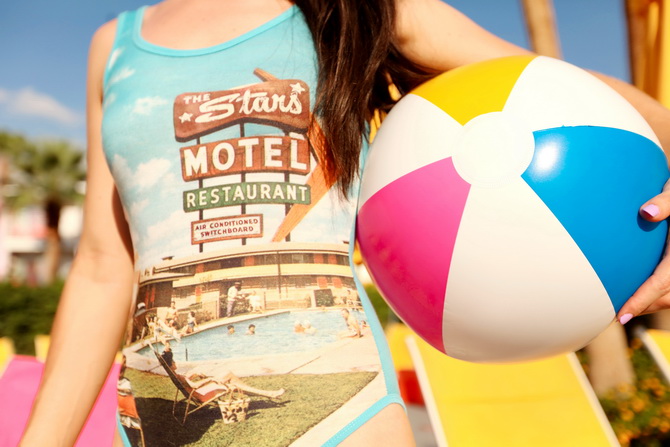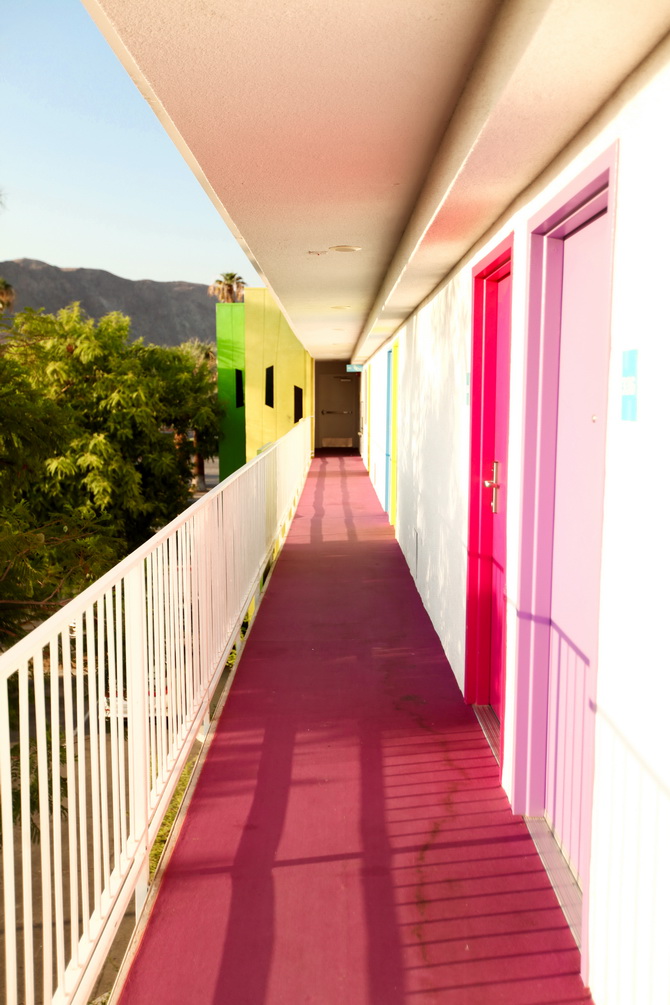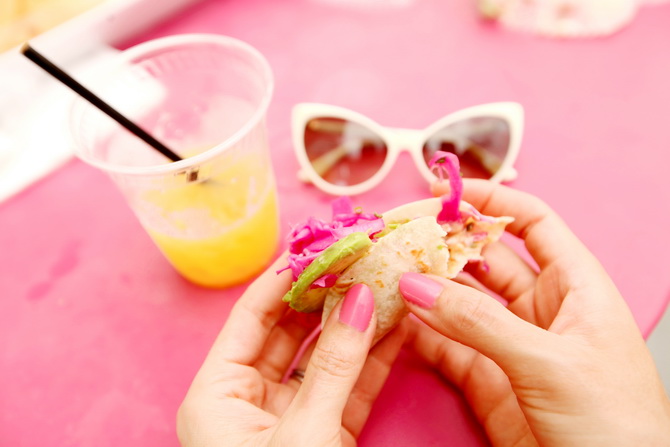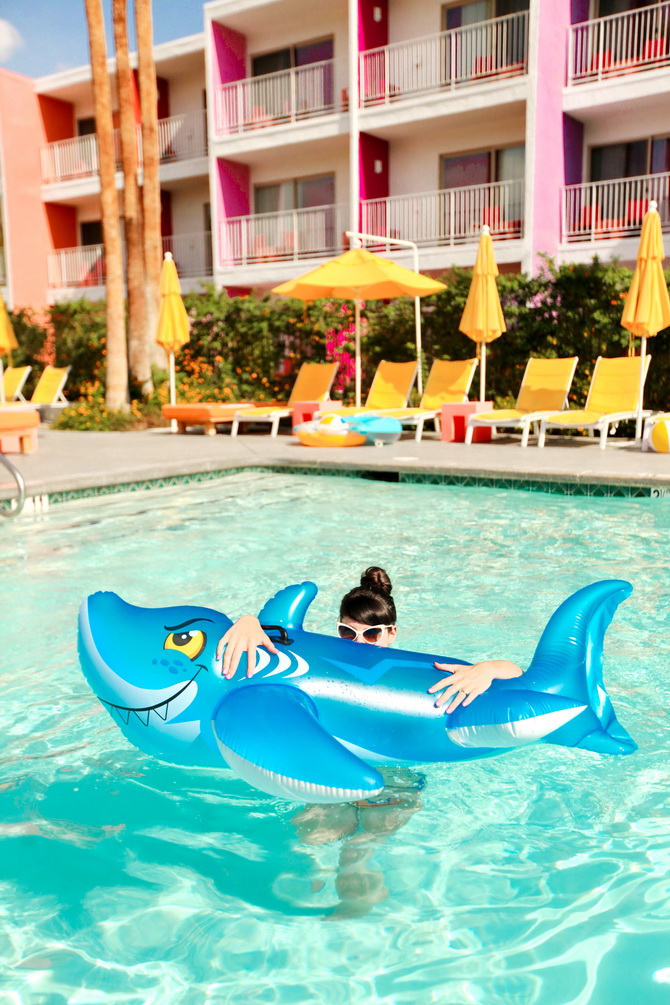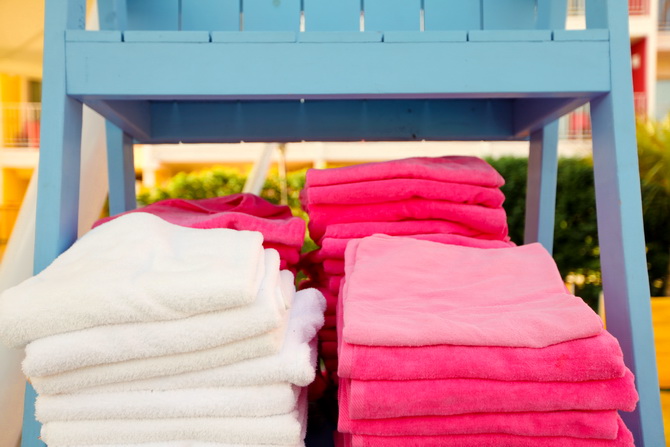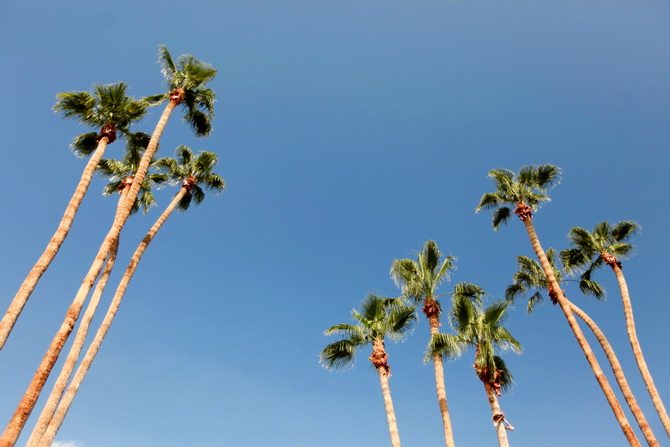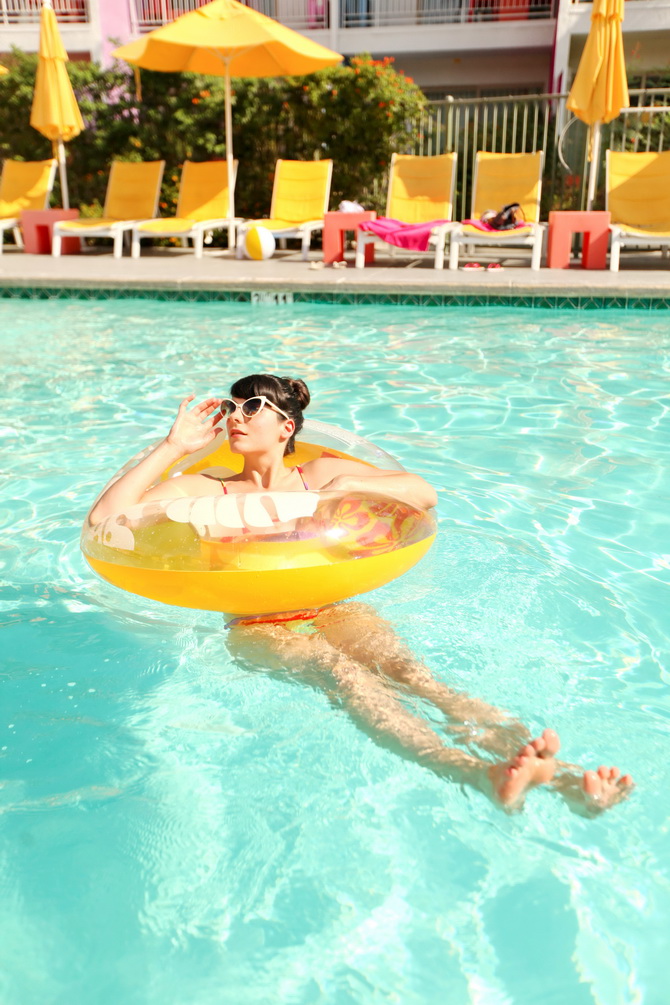 –
–
Body : Topshop
Lunettes / Sunglasses : Tom Ford
Sac / Bag : Charlotte Olympia
Broche Motel / Motel brooch : Yazbukey
–
–
–
Related posts :
---