–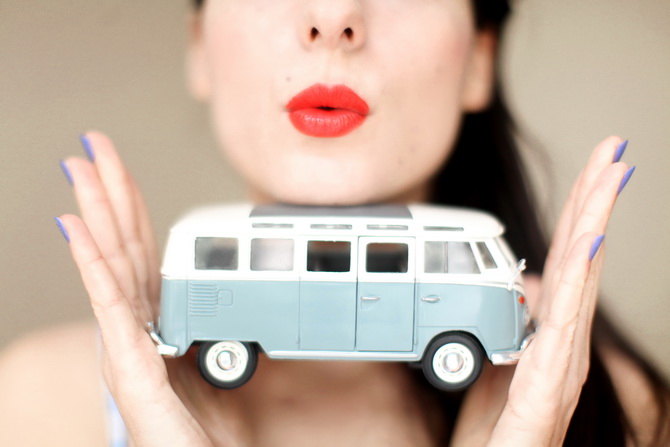 –
–
L'Oréal Paris m'a proposé de tester sa nouvelle collection » Miss Denim ».
Du makeup dans des tons bleutés: ombres à paupières, eyeliner, crayon, mascaras, et des vernis qui reprennent même la texture d'un vrai jean !
Il y a aussi des gloss effet mat dans la collection, mais comme je suis plutôt soft, je n'ai pas essayé tous les produits en même temps.
Verdict: J'ai bien aimé le crayon bleu Color Riche 404 ( il s'applique très facilement et la couleur est bien uniforme ), le deux gloss Glam Matte 511 et 513 ( couleurs parfaites pour l'été ), et le vernis Color Riche 861 très joliment gris bleuté ( il faut juste s'habituer à la texture Denim « ).
–
–
♫ ♪ Michael Jackson – Billie Jean
–
–
L'Oréal Paris let me try its new collection » Miss Denim ».
Makeup product in pretty blue hues, such as an eyeshadow, an eyeliner, two mascara, a pencil, and even two nailpolishes with the same texture as a jean !
There also are two glosses in the collection, but because I was feeling in a more minimalist mood, I didn't tried everything all at once.
Verdict: I liked the crayon bleu Color Riche 404, the glosses Glam Matte 511 and 513 ( perfect for summer ), and the nailpolish Color Riche 861 ( you only have to get used to the « denim » texture).
–
–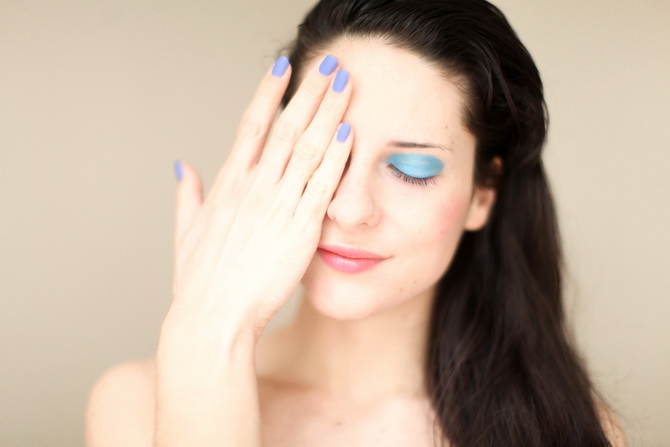 Sur les yeux: crayon Color Riche Le Crayon de Couleur 12 Ocean blue et Mascara Méga Volume Miss Manga « Electric Blue«
Sur les ongles: Vernis Color Riche Le Vernis Denim 861
–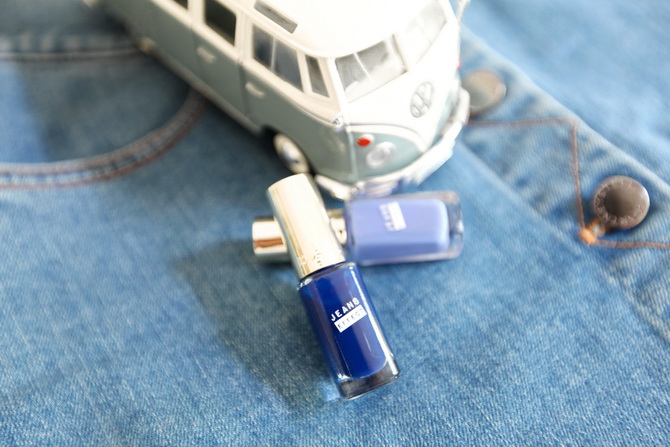 Vernis Color Riche Le Vernis Denim 860 et 861
–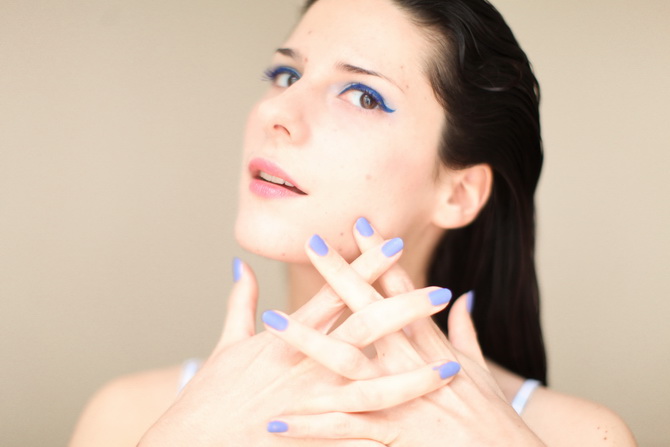 Sur les yeux: Ombre à paupières Color Riche L'Ombre Pure 404, Super Liner Perfect Slim Blue Denim, Mascara Méga Volume Miss Manga « Electric Blue »
Sur les ongles : Vernis Color Riche Le Vernis Denim 861
–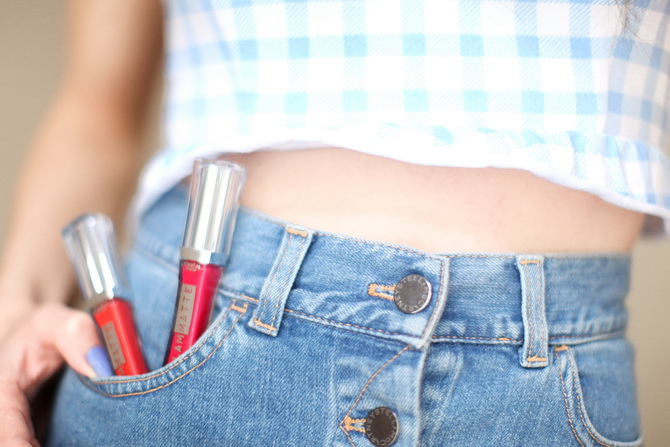 Gloss Glam Matte 511 Skinny Tangerine et 513 Zip It Rouge
–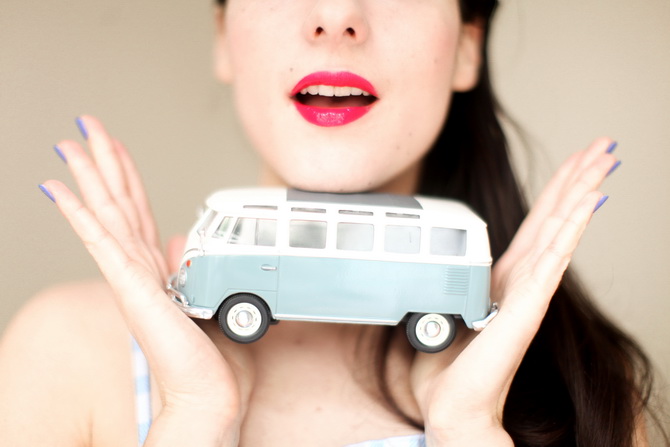 Sur les lèvres : Gloss Glam Matte 513 Zip It Rouge
Sur les ongles : Vernis Color Riche Le Vernis Denim 861
–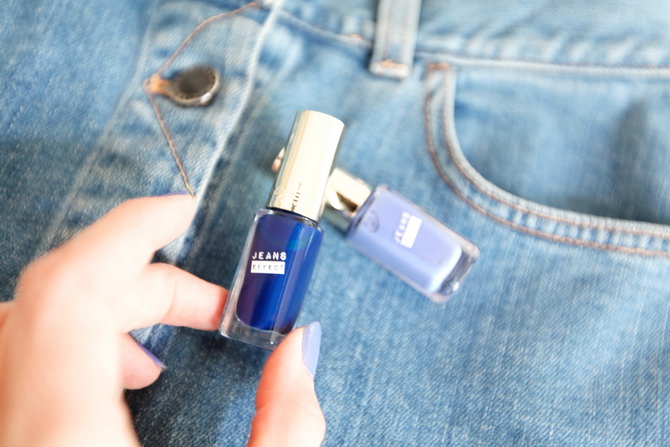 Vernis Color Riche Le Vernis Denim 860 et 861
–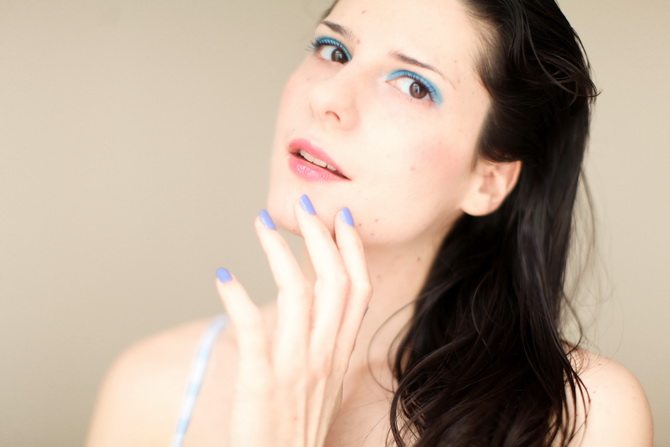 Sur les yeux: crayon Color Riche Le Crayon de Couleur 12 Ocean blue et Mascara Méga Volume Miss Manga « Electric Blue »
Sur les ongles: Vernis Color Riche Le Vernis Denim 861
–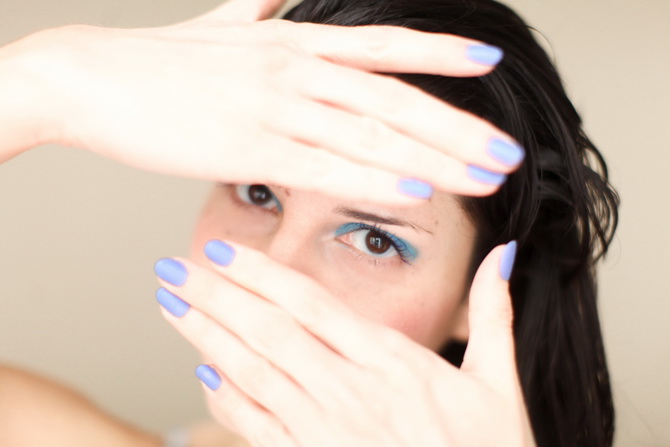 –
–
Related posts :
---