–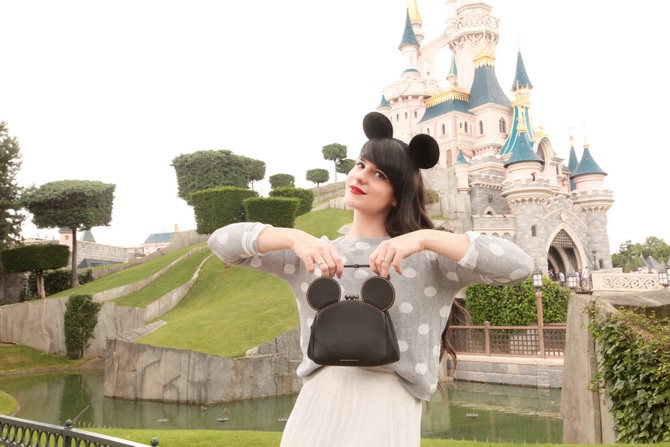 –
–
Cette année est plutôt productive en partenariat Disney réussis !
La toute dernière en date est Disney x Coach qui a créé le plus mignon des sacs, doté des petites oreilles de son plus célèbre personnage.
Comment ne pas craquer ?!
C'est la marque elle même qui m'a proposé de vous le présenter, et ça n'aurait pas pu me faire plus plaisir ! J'ai donc choisi un retour « à la source » et me suis rendue au parc pour le photographier.
La collection Coach x Disney propose également de très joli sacs à dos, besaces, pochettes et ravissant petits accessoires de sac à l'effigie de Mickey le tout dans un cuir d'excellente qualité.
Je vous invite à découvrir toutes ces jolies choses sur le site de Coach, et à regarder la vidéo que je trouve absolument charmante !
–
–
♫ ♪ Steamboat Willie
–
–
Looks like this year has been very productive with great Disney collaborations…
The latest is Disney x Coach, who created the cutest bag adorned with the ears of the most famous character.
How to resist seriously ?!
The brand offered me to introduce it to you in my own way, and I must say I'm extremely thrilled to do so !
So I went to the park and photographed it in its natural habitat.
The Coach x Disney collection also offers some really nice backpacks, satchels, wallets and the cutest bag accessories featuring the little mouse. Mickey never looked so good on that gorgeous leather !
If you'd like to see more, I invite you to visit the Coach website, and to have a look at the video. It's very creative and I had a huge crush on it !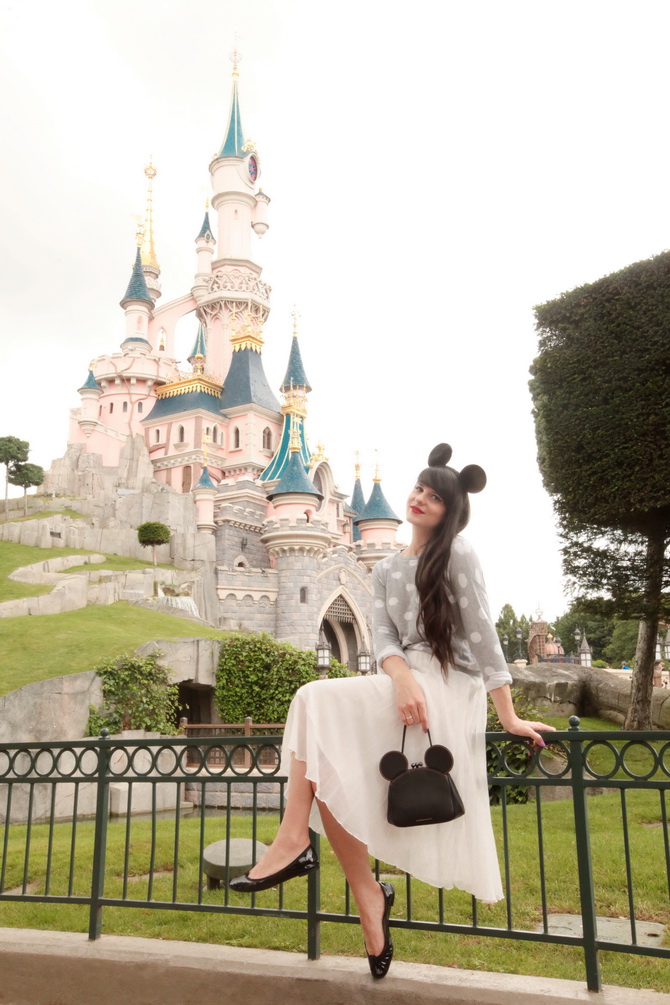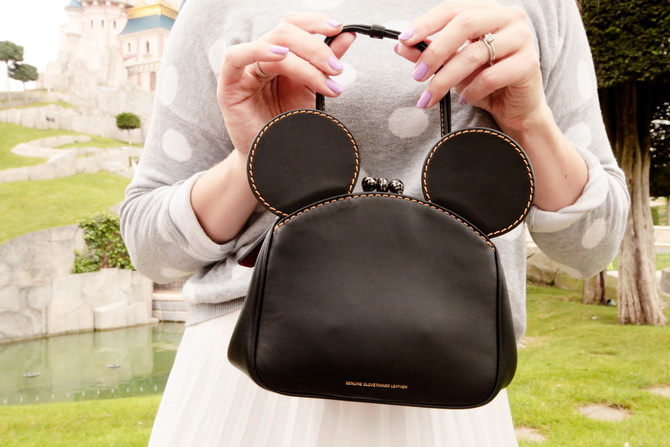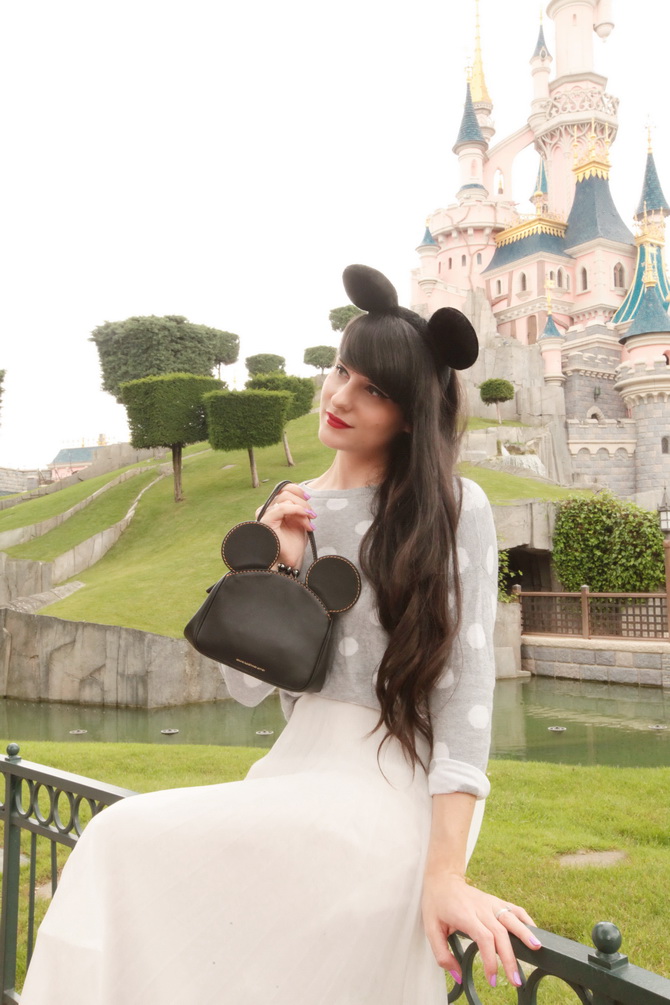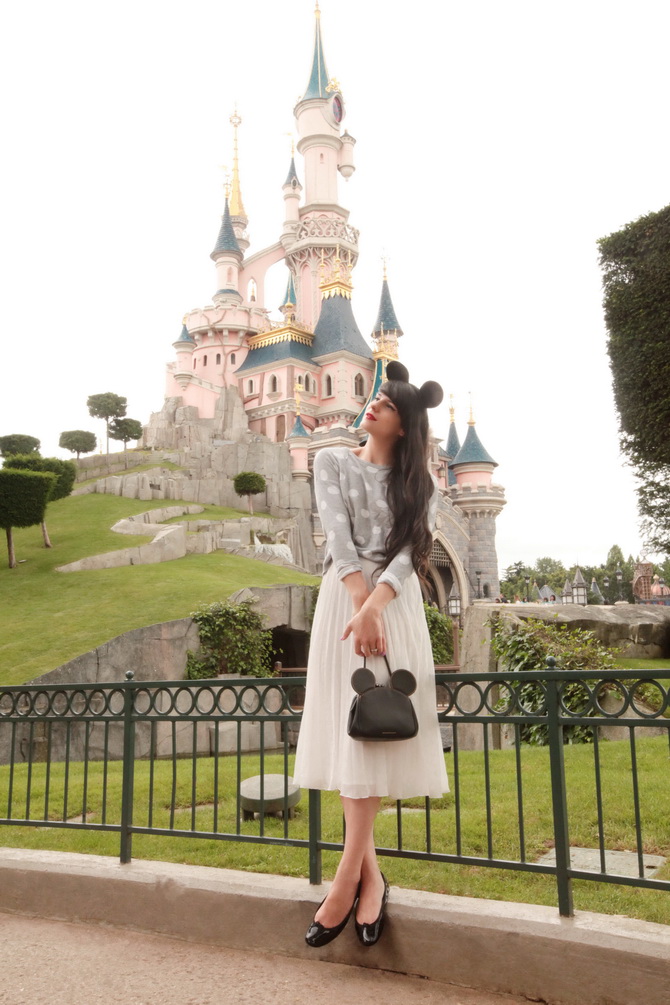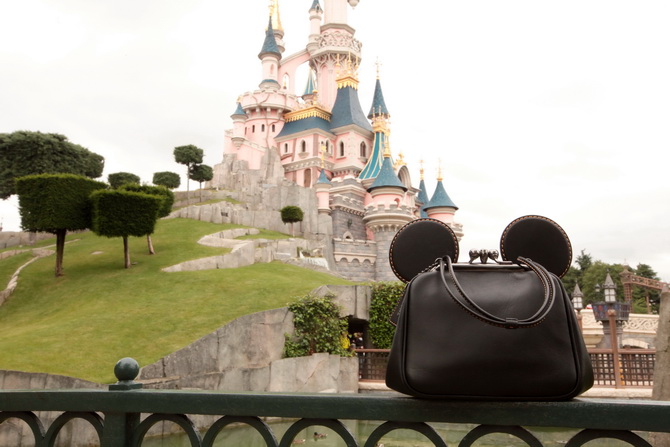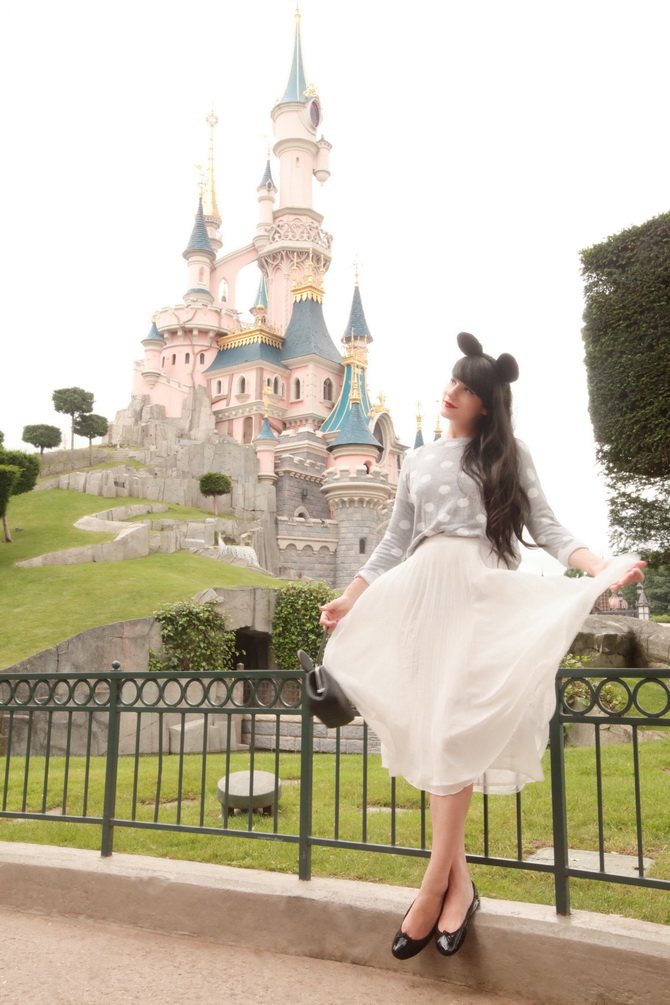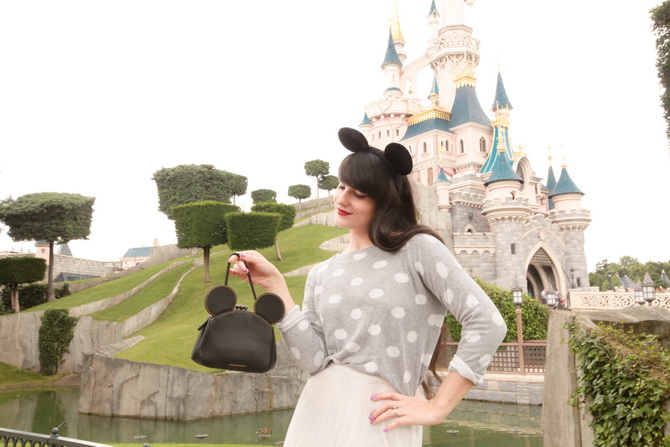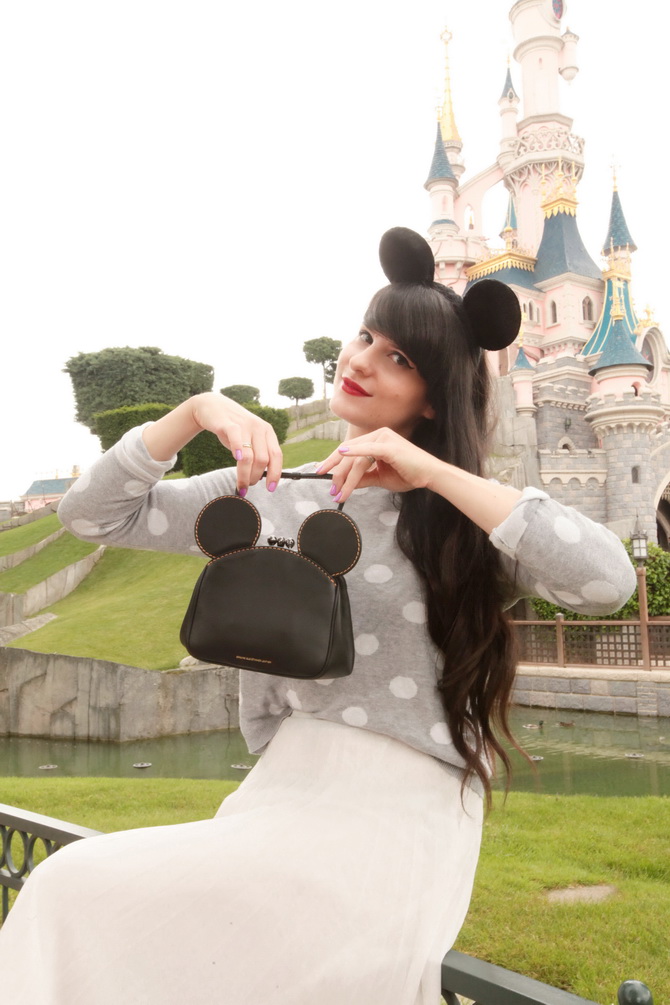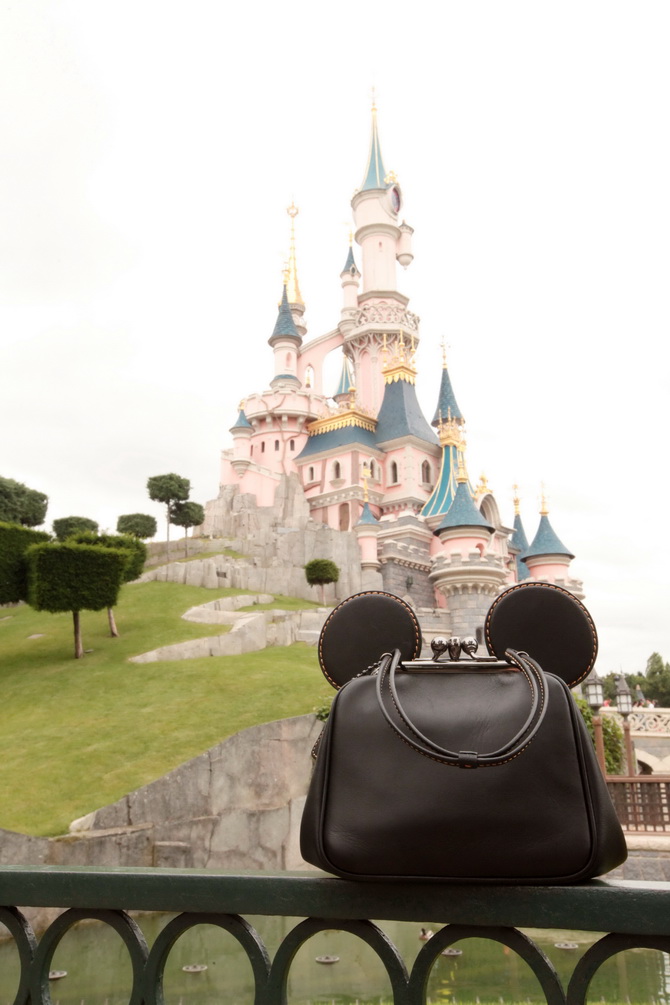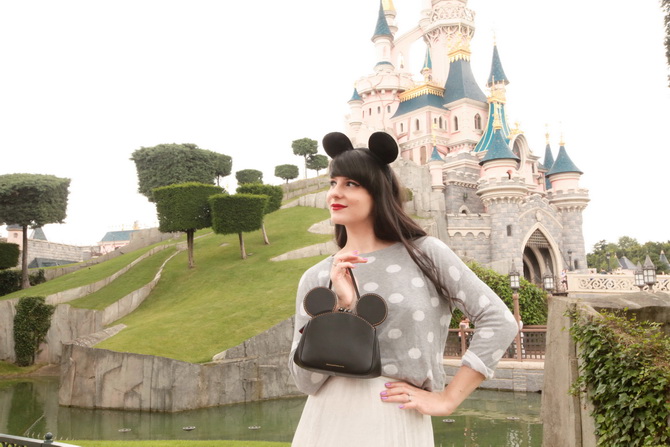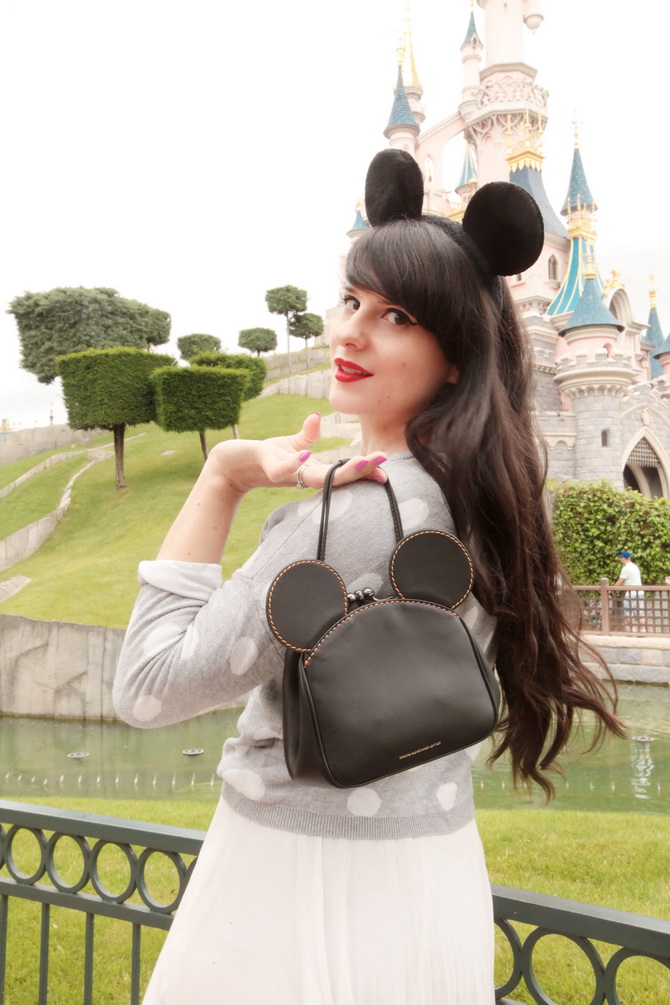 –
–
Sac : Disney x Coach
Top : Asos
Jupe / Skirt : Asos
Ballerines / Flats: Repetto
–
–
–
Related posts :
---