–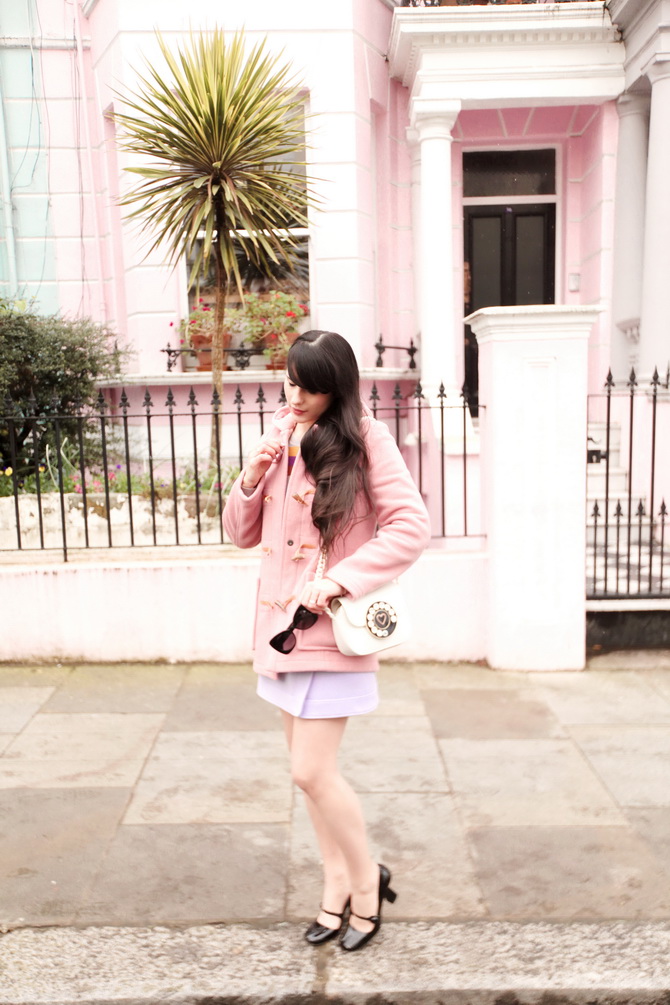 –
–
En revenant de Londres, je me retrouve souvent avec un paquet de photos dans les tons pastels. Avec bien sûr le rouge bien reconnaissable des boîtes aux lettres et des cabines téléphoniques.
Portobello et Regent Street ont été les deux parfaits endroits pour retrouver cette palette de couleurs, aussi réconfortante qu'un thé et des scones bien chauds !
–
D'ailleurs si vous allez bientôt à Portobello, je vous conseille une petite visite à la boutique de biscuits Biscuiteers, qui fait aussi salon de thé. C'est si joli avec la vaisselle très « Cat in the hat » ! ! Et pour le déjeuner, j'ai trouvé les plats et les boissons (surtout la limonade maison  ) particulièrement délicieux au restaurant Gourmet Burger Kitchen.
–
En plus de toutes mes photos, j'en ai ajoutées quelques unes de mon précédent look, mais avec mon manteau. Un arbre avait beau être en pleine floraison, vous pouvez imaginer qu'il ne faisait pas si chaud en cette fin de Janvier !
–
–
♫ ♪ The Rolling Stones – Back Street Girl
–
–
Every time when I go to London, I often come back with many pastel coloured photos. And some red as well of course thanks to the famous letter boxes and telephone cabins.
Portobello and Regent Street were the two perfect places to enjoy these colours once again.  A treat as good as some tea with warm scones !
–
Speaking of Portobello, if you plan to go there soon, I can only recommend this lovely shop called Biscuiteers. It also has a tea room, so » Cat in the hat » with its pretty dishes.  Also for lunch, I really enjoyed the food and drinks at Gourmet Burger Kitchen.
–
Also I added here a few photos of my previous look, but with my coat. Although one tree was surprisingly blossoming already, you can guess it wasn't that warm in this end of January…
–
–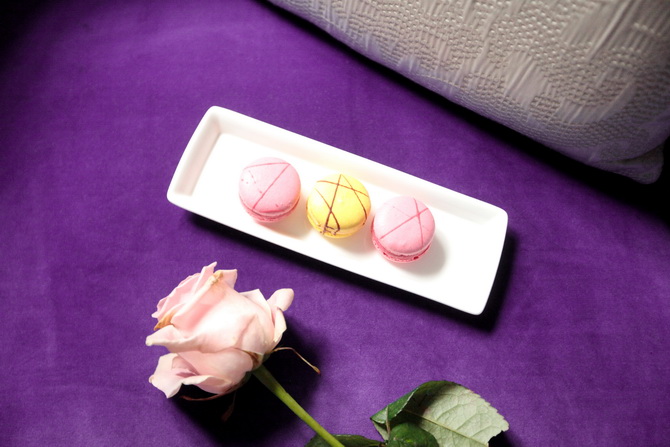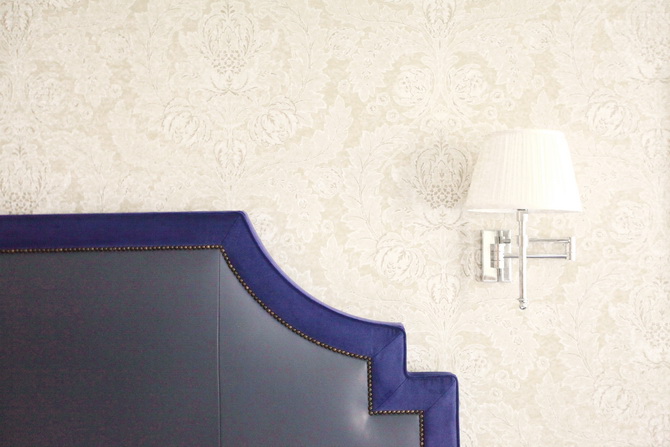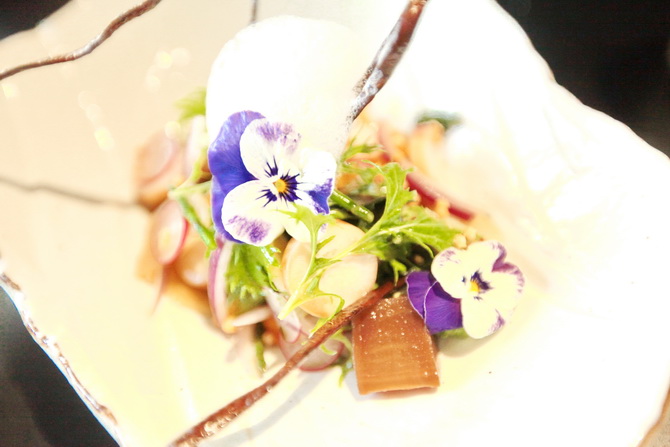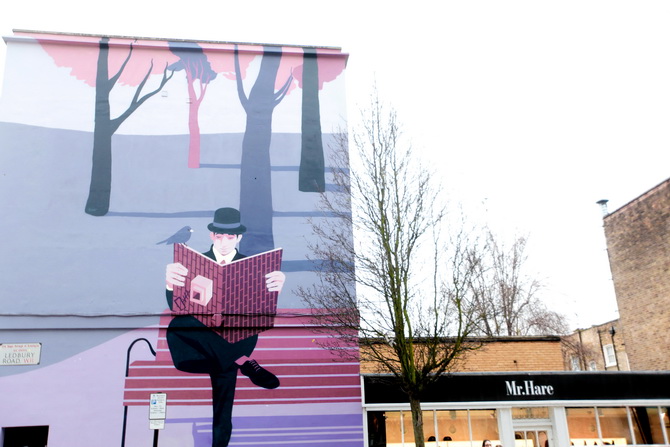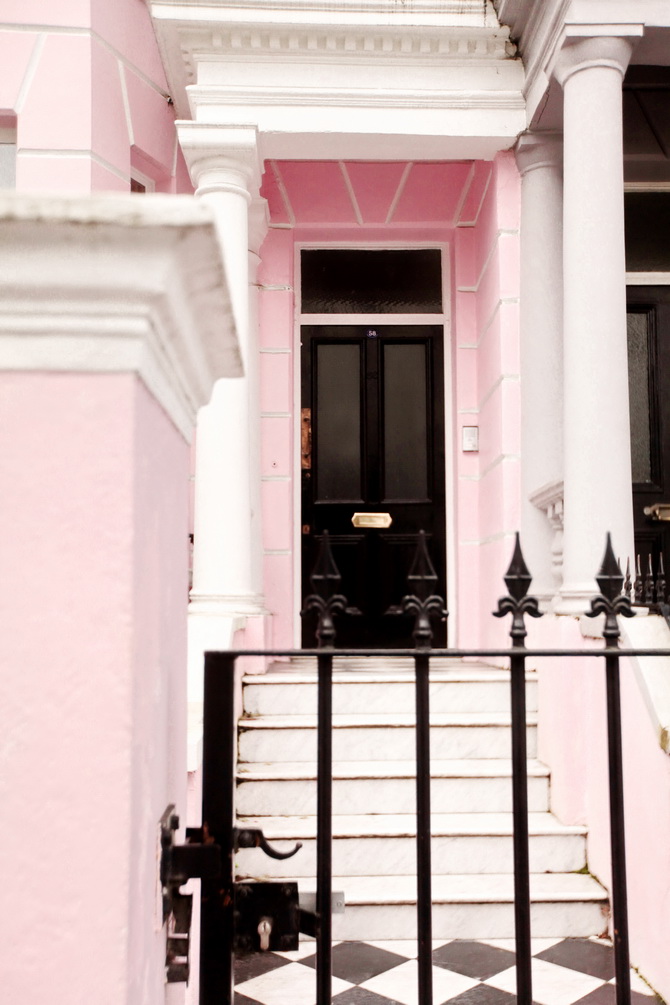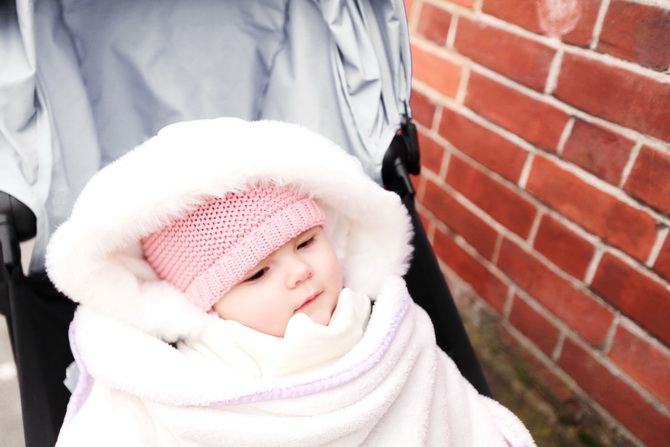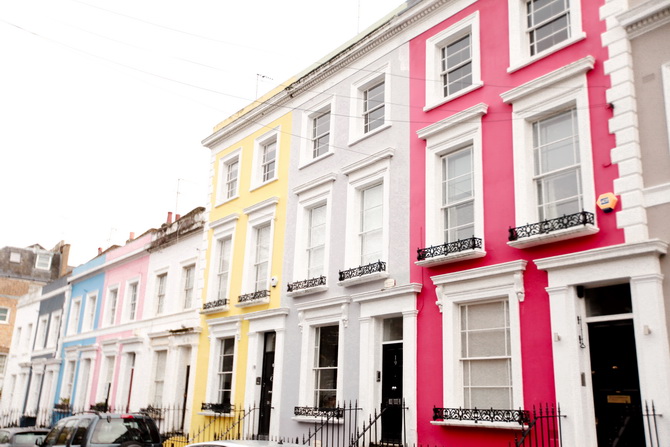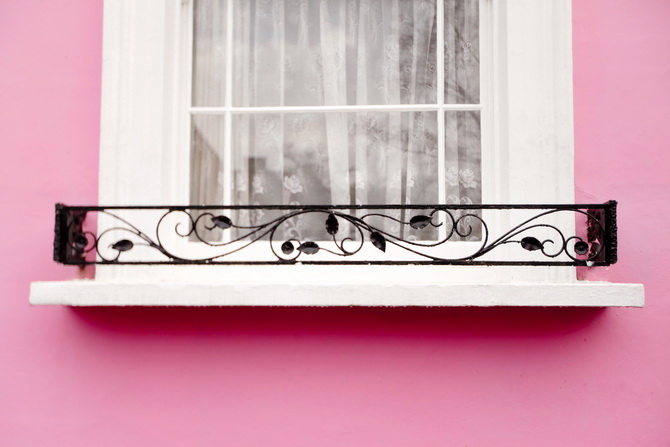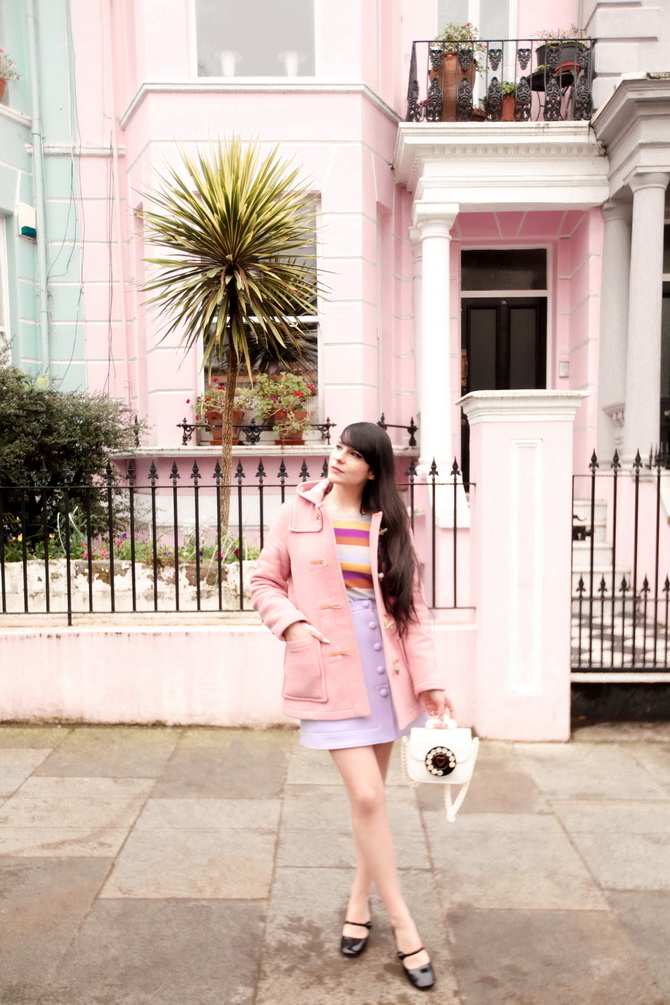 –
Manteau / Coat : Gloverall —- Pull / Jumper : Sonia Rykiel —- Jupe / Skirt : Carven
Sac / Bag : Charlotte Olympia —- Chaussures / Shoes : miu miu
–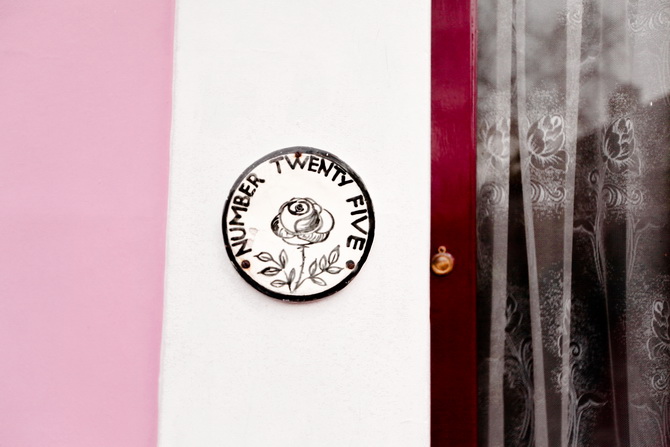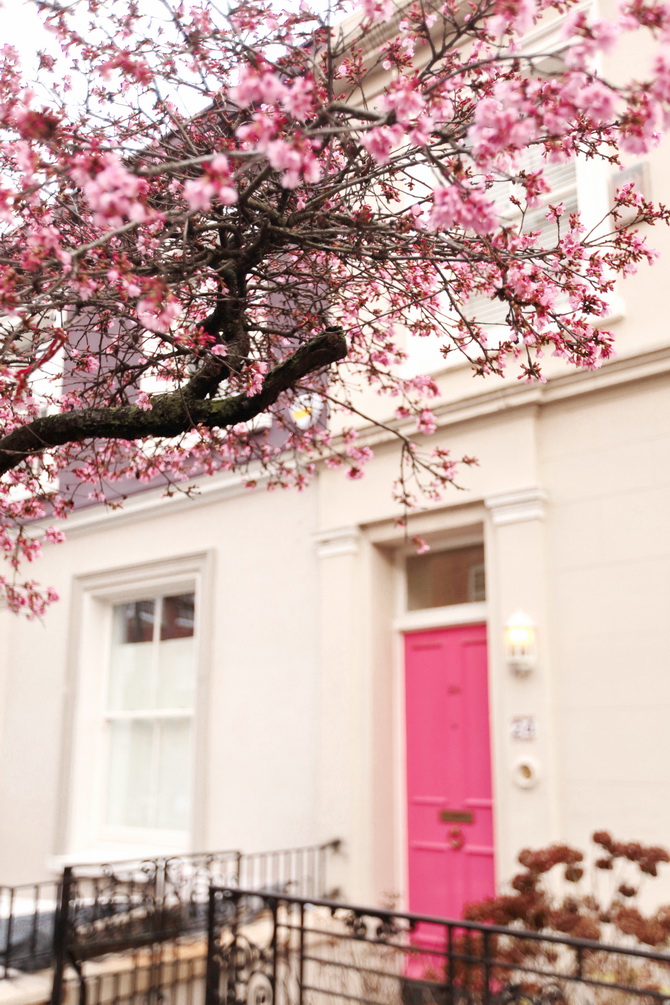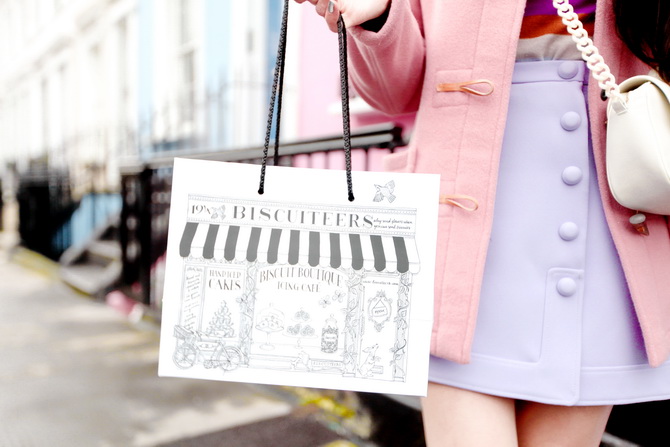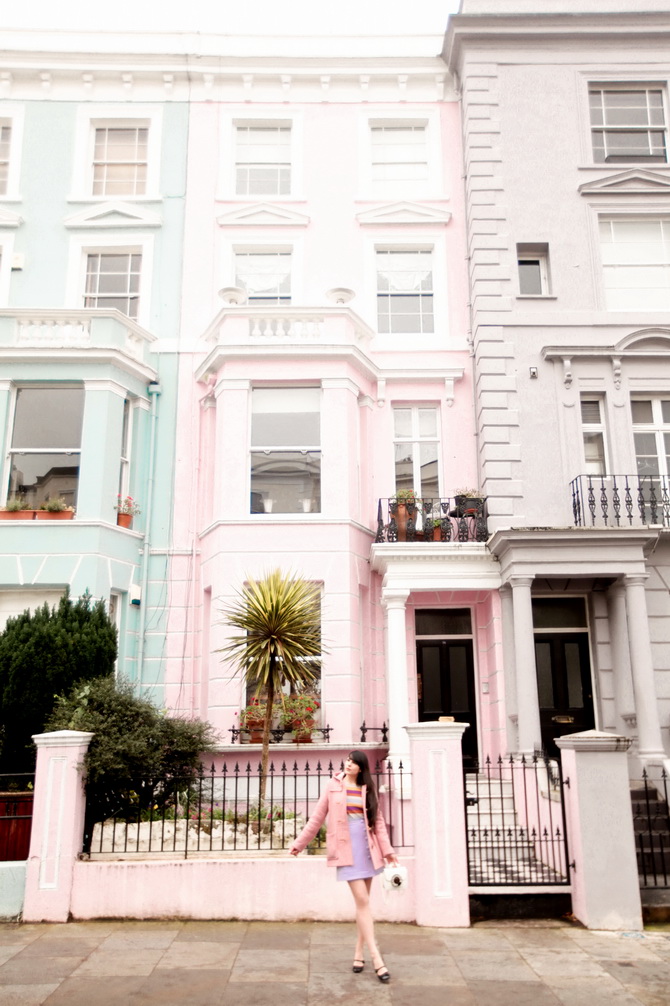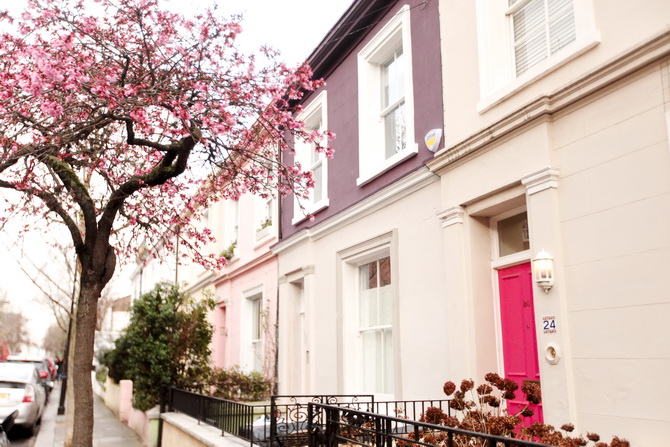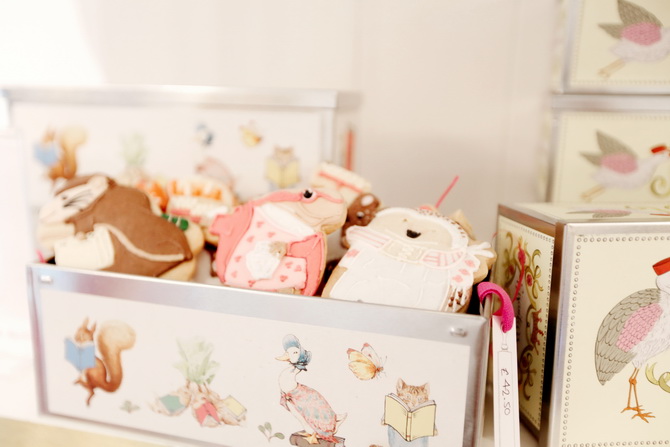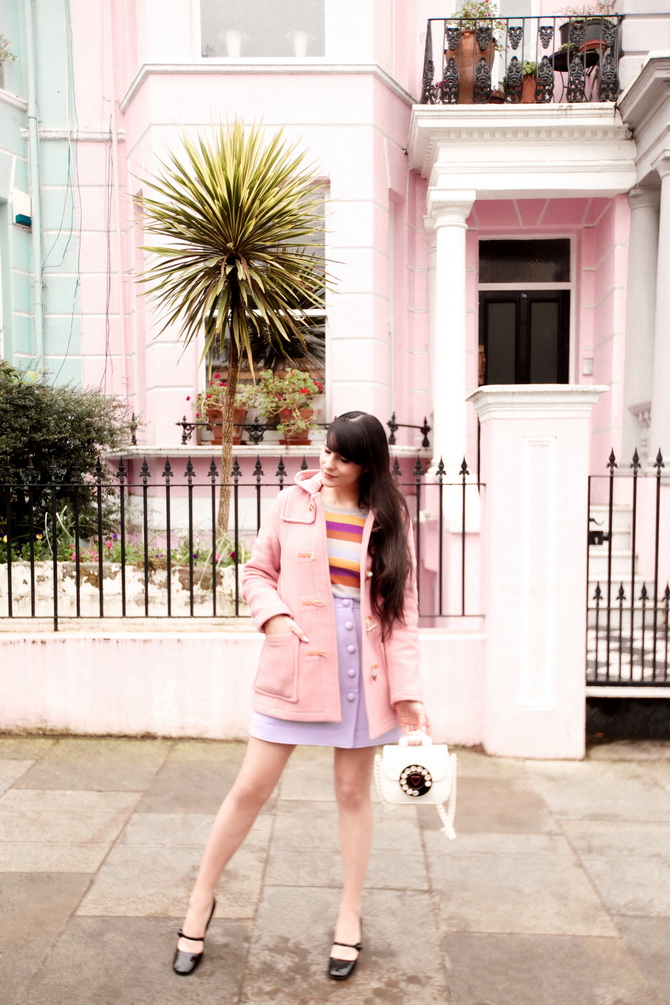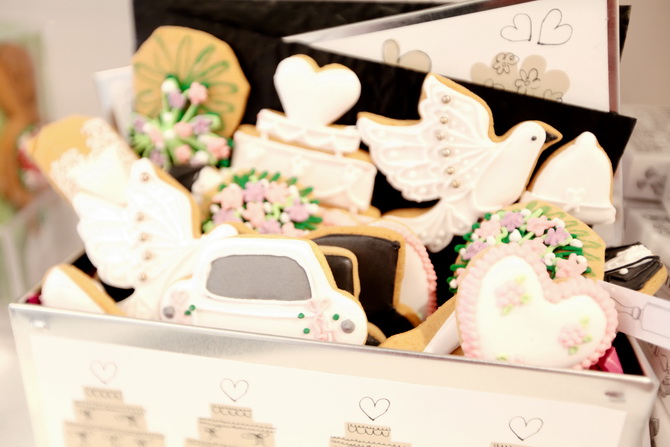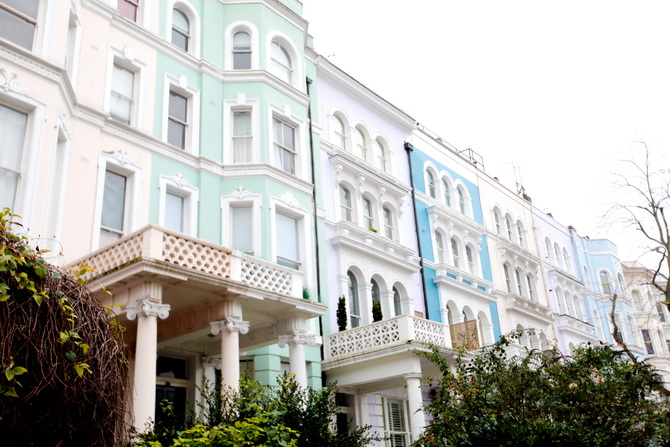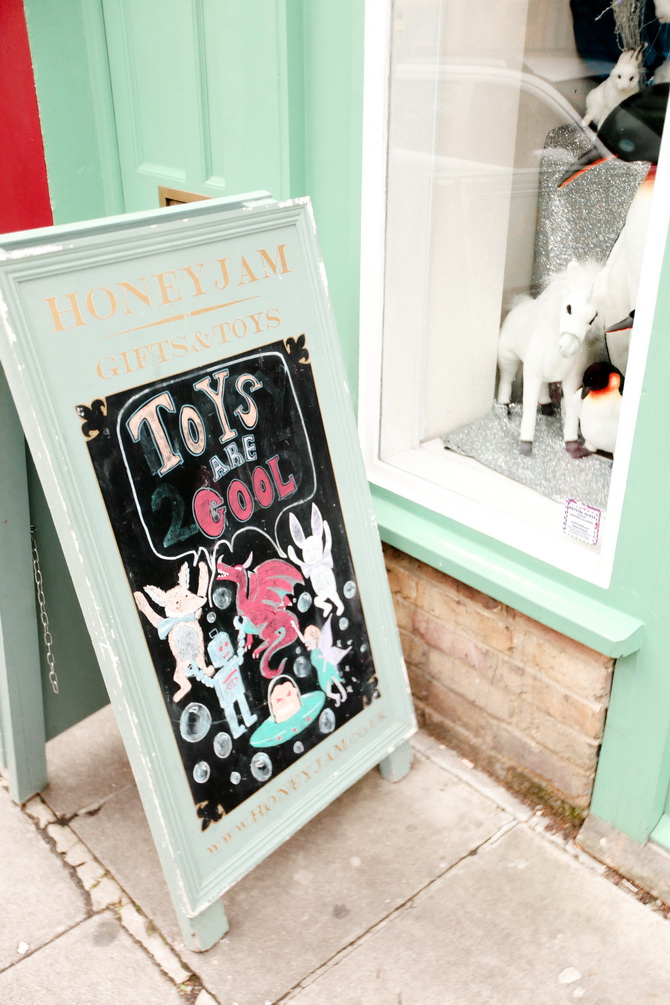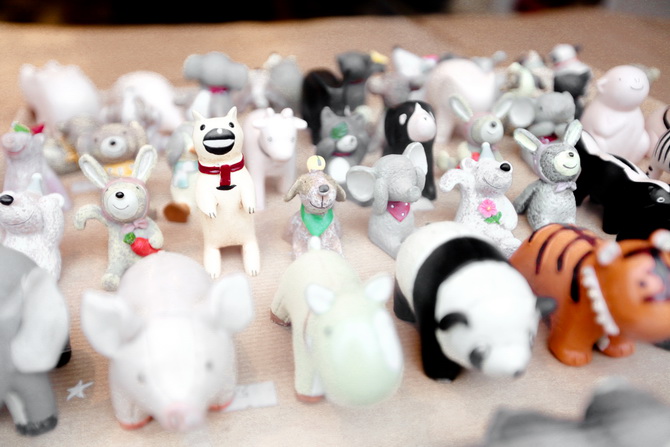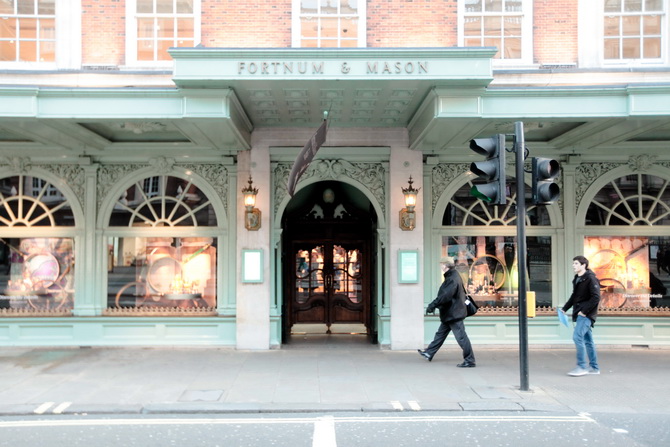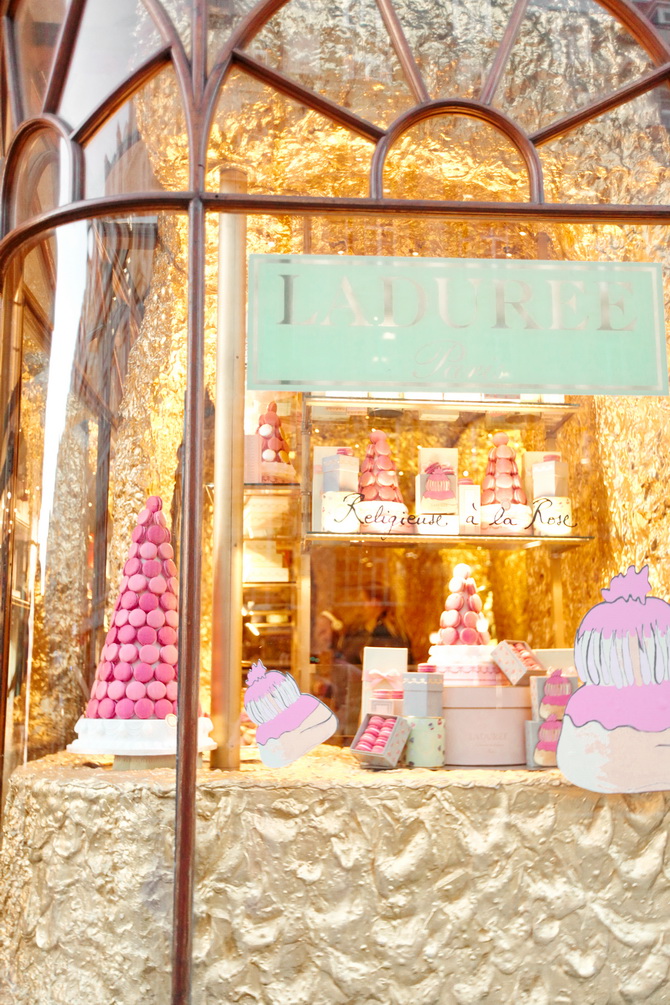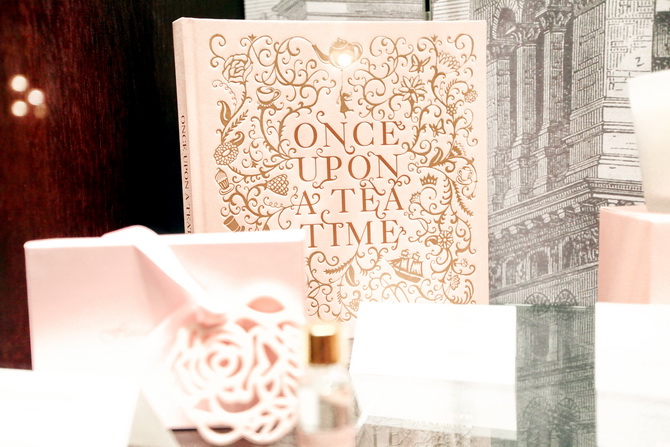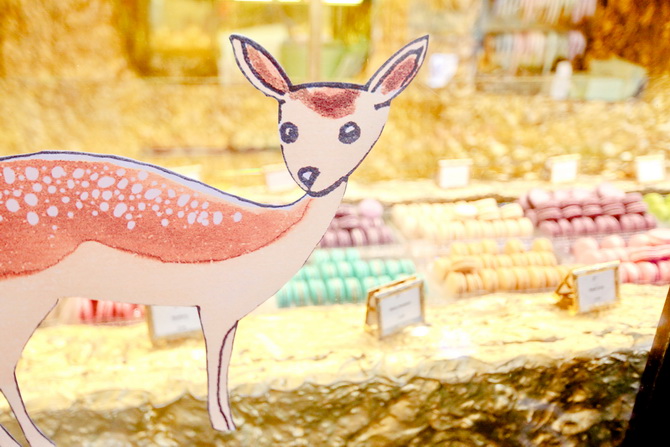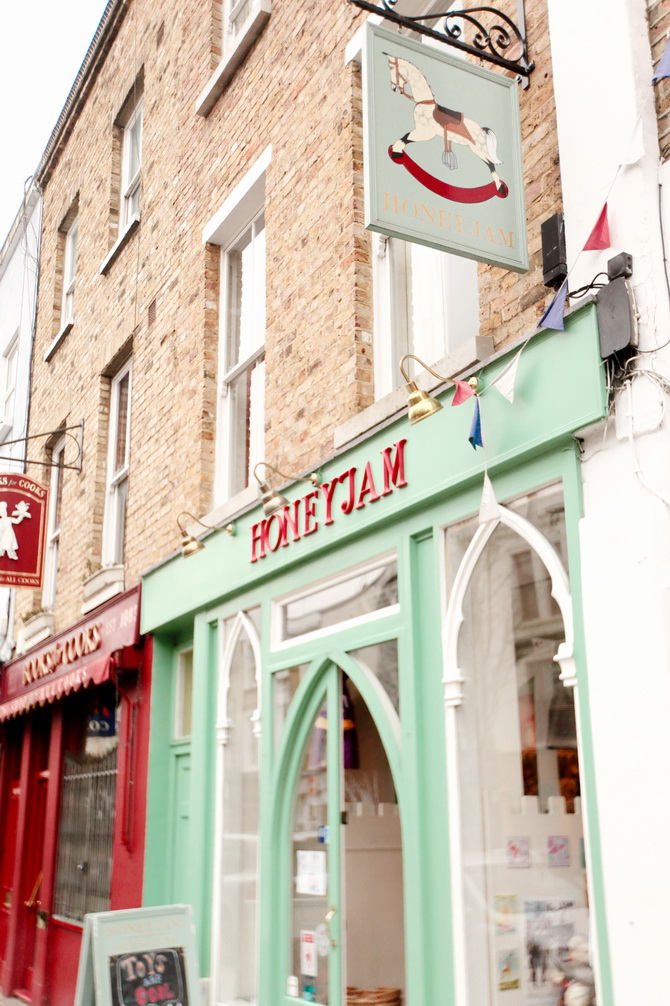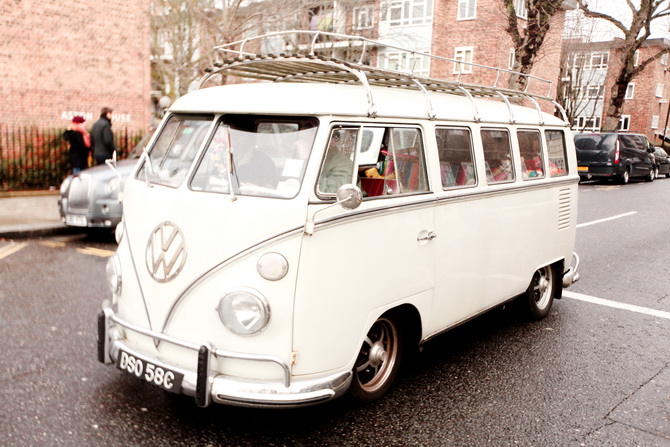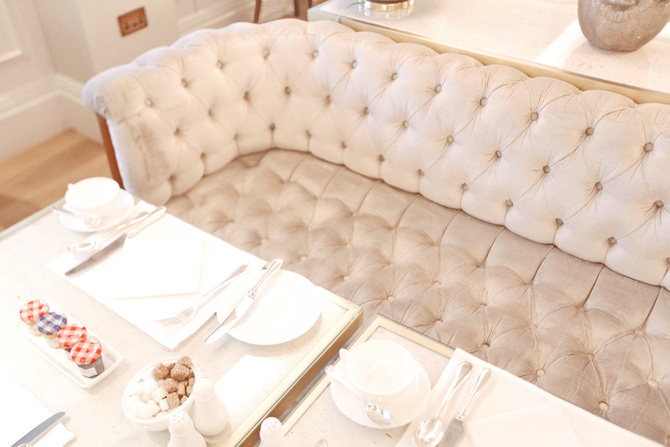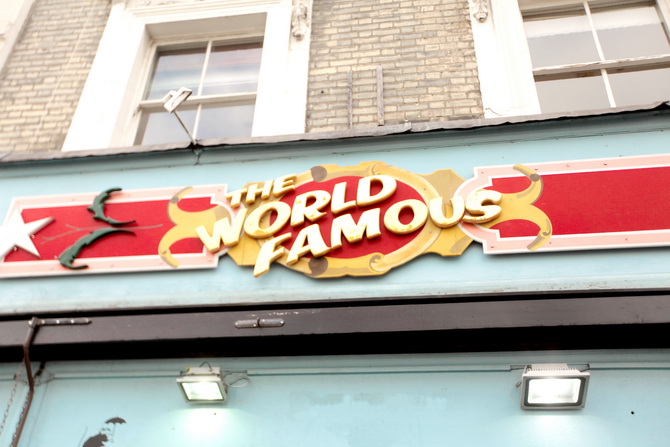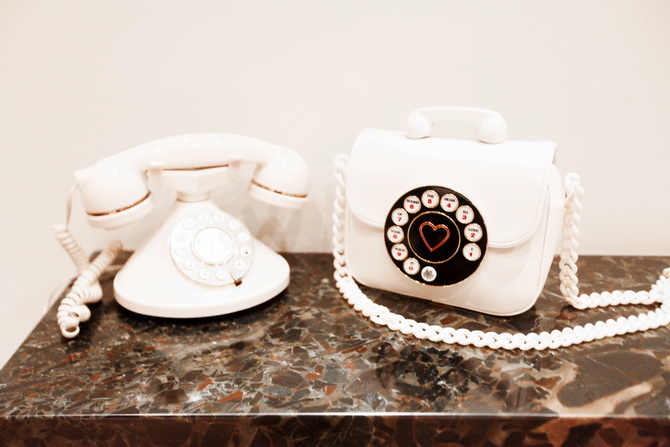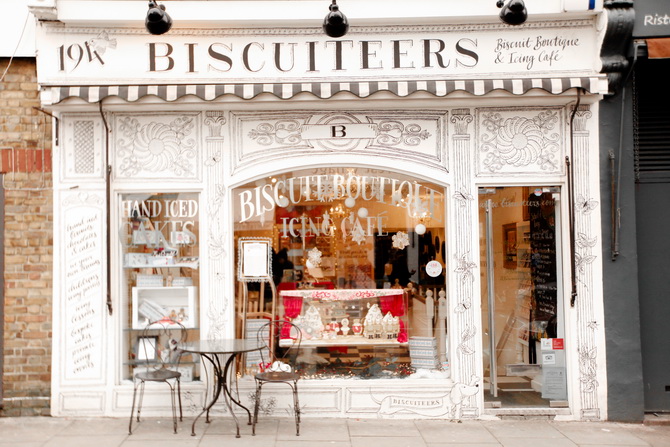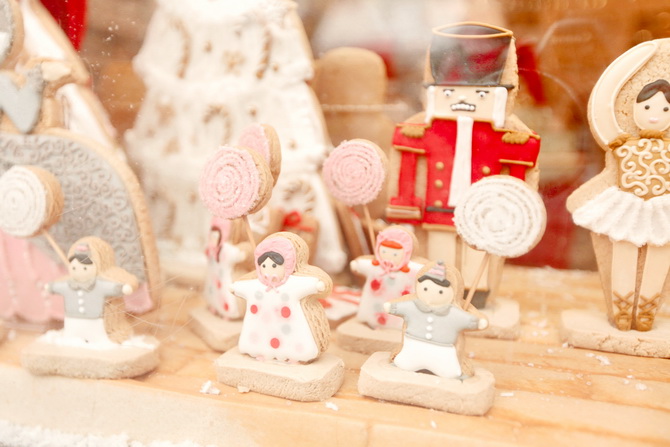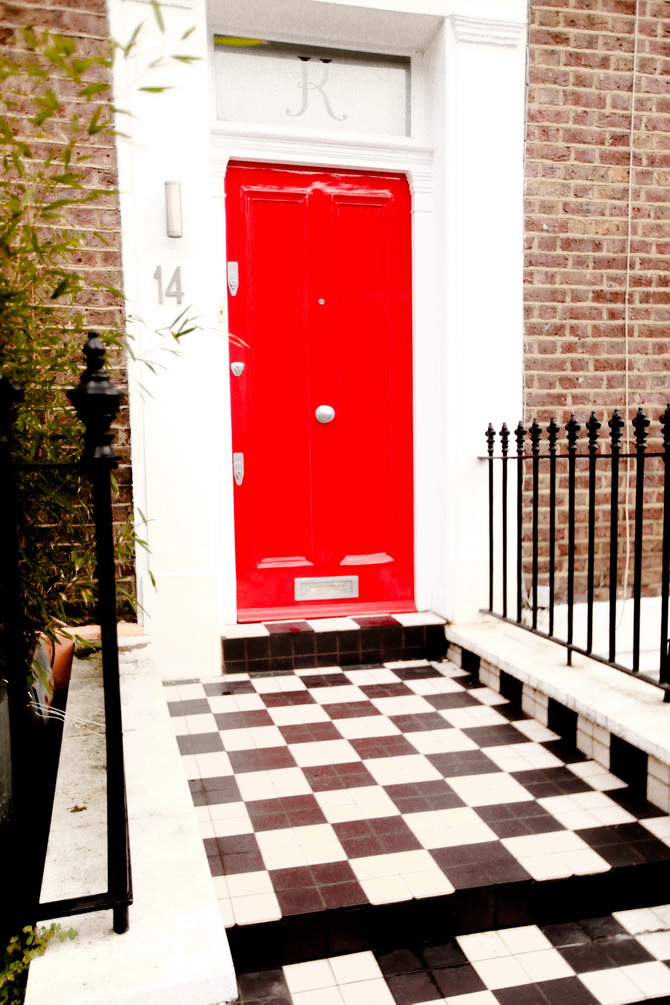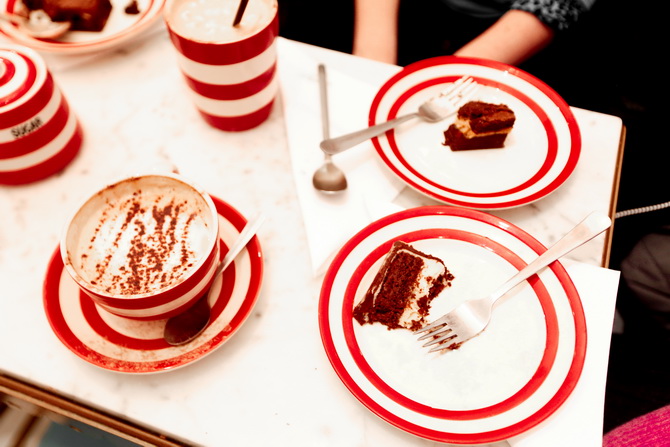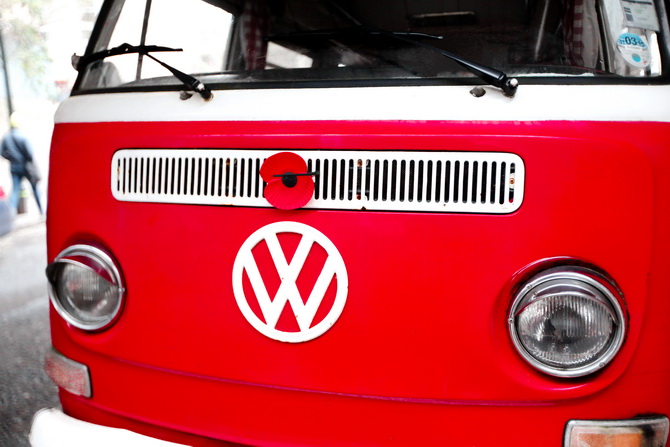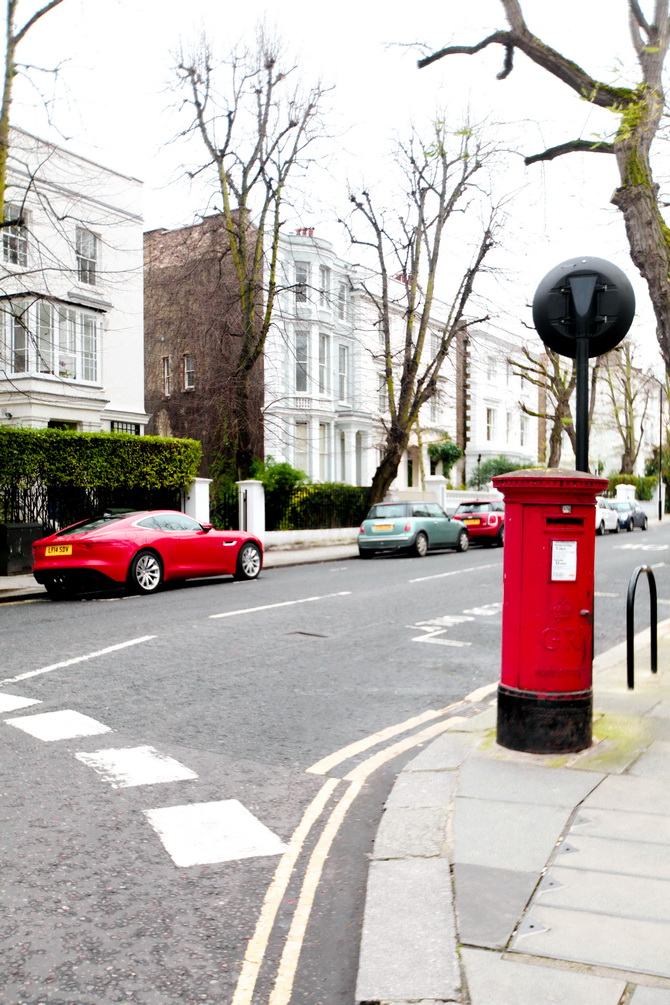 –
–
–
Related posts :
---