–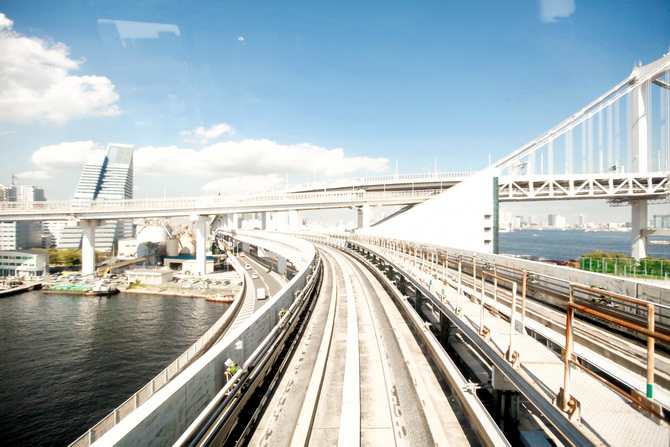 –
–
Mon quatrième séjour au Japon.
J'ai souvent posté des photos, mais rarement donné de bonnes adresses.
Du coup cette année, j'ai pensé qu'un petit guide ne serait pas inutile si un jour vous pensez visiter le pays du Soleil levant.
J'ai la chance de m'y rendre finalement assez souvent, ayant de la famille ( mon mari est franco-japonais ) et des amis de mon ancienne école de stylisme sur place.
Les années précédentes, je papillonnais et de me baladais tranquillement, mais cette fois ci, mon agenda était rempli d'un nombre hallucinant d'activités à faire et à refaire: Hakone, Tokyo Disney Sea, Shimokitazawa, Yanaka, des cafés avec des animaux …
Je vous donne ici une première liste d'adresses, mais j'aurais pleins d'autres choses à partager ici avec vous! :
–
♥ Tokyo Sky Tree, pour une vue imprenable de la ville. A visiter de préférence au coucher du soleil. Pour éviter la foule, bookez vos billets en avance.
–
♥ Le musée Ghibli. L'endroit vaut le coup d'oeil, autant pour les adultes que pour les enfants. C'est très important que vous réserviez vos ticket en avance, surtout si vous comptez vous y rendre le week end ( en France, adressez vous à l'agence JTB ). Sur place, des entrées sont en vente dans les combinis Lawson.
–
♥ Tsukiji fish market. Il faut se lever très tôt, et bien se renseigner sur les dates. Sur place, on peut aussi déguster les sushi les plus frais de toute la ville.
–
♥ Librairie Tsutaka à Daikanyama. Une gigantesque et très très belle librairie, ouverte jusqu'a deux heures du matin.
–
♥ Don Quijote. Magasin où l'on trouve de tout, avec un thème par étage: gadgets, nourritures, produits de beauté … on se retrouve donc facilement à y rester pendant des heures ! Il y en a plusieurs à Tokyo. Celui de Shinjuku propose un large choix de cosmétiques, et celui d'Akihabara un rayon très fourni de cosplay. Comme c'est ouvert jusqu'à très tard dans la nuit, je vous conseille d'y aller le soir quand vous n'avez plus rien à faire.
–
♥ Sushi Midori. Un restaurant toujours plein, qui propose de gros et excellents sushi. Vous devrez sans doute faire la queue mais ça en vaut la peine. Etage 4F du Mark's City à Shibuya.
–
♥ Hikarie. Un nouveau shopping mall à Shibuya. Mon endroit préféré pour faire du shopping reste La Foret et ses environs à Harajuku, mais je me suis quand même laissée tenter par de la jolie vaisselle et des accessoires coloré dans ce nouveau magasin. L'endroit est rempli de jeunes japonaise dynamique, c'est vraiment sympa à visiter.
–
♥ Golden Gai. Un tout petit quartier à Shinjuku, où l'on peut trouver de minuscule bars les uns sur les autres, chacun avec un thème différent. Ça parait étrange au premier abord, mais c'est très amusant. Chaque bar a son propre thème ! ( Grenouilles, champignons … )
–
♥ Shibuya crossing. Vous pouvez observer du trottoir la foule traverser cet immense boulevard, mais vous pouvez aussi monter au strabucks pour prendre une boisson chaude et avoir une vue un peu plus sympa. C'est encore plus chouette quand il pleut, l'espace se remplit d'une mer de parapluies!
–
♥ Faire un Purikura. Vous ne comprendrez rien à ce que la petite voix dans la machine vous racontera, mais je vous garantis beaucoup de rire, surtout si vous êtes plusieurs à le faire. Les purikura se trouvent à l'intérieur des Game Centers.
–
♥ Les parcs ( Ueno, Yoyogi ), surtout le week end. On peut croiser du cosplay et des gens habillés en vêtements traditionnels pour des mariages, des cérémonies …
–
♥ Kyoto. Si vous avez le temps, c'est vraiment magnifique à voir. J'y suis allé deux fois, dont une pendant la saison des Momiji. Reservez dans un Ryokan pour profiter du diner avec sa multitude de plats servis dans votre chambre, et ne manquez surtout pas Arashiyama, la magnifique forêt de bambou !
–
Un passage furtif dans la quartier de Gion pour voir quelques geisha se faufiler à la vitesse de l'éclair sur leurs hautes getas, et savourer des sushi dans un restaurant traditionnel.
–
♥ Sanrio Puroland. Si vous êtes archi fan de l'univers d'Hello Kitty. C'est un parc couvert. Les attractions sont vraiment faites pour les tout petits. A ne pas manquer sur place: Le Cinnamon Dream Café qui sert les meilleurs donuts et sucreries à l'effigie d'Hello Kitty !
–
♥ Odaiba. C'est une zone nouvelle de Tokyo en bord de mer, avec beaucoup d'espace, un chouette shopping mall, une grande roue et même un Gundam géant. Comme c'est un endroit où les animaux domestiques sont la bienvenue, il y a pleins de boutiques faites rien que pour eux, et si vous êtes suffisamment chanceux, vous pourrez voir des chiens habillés dans des vêtements rigolos.
C'est une super sortie pour le week end, quand il fait beau. Prenez le Yurikamome pour vous y rendre, un train aérien sans conducteur qui vous offrira une superbe vue sur la baie de Tokyo.
–
♥ Pour manger sur le pouce, testez les combini. Il y en a partout ( mon préféré est 7-Eleven ), ils sont ouvert 24h/24, et débordent de pleins de choses bonnes à manger, pour pas très cher. Mon petit plaisir, ce sont les onigiri thon mayonnaise !
–
–
♫ ♪ Animentine – Kaze No Tani ( Nausicaa )
–
–
My fourth visit in Japan.
I realized I posted some pictures quite often, but rarely shared addresses.
So this year, I thought a guide could be useful if you plan to visit someday.
I'm very lucky to have the chance to go there so often. The fact that I have family ( my husband is french japanese ) and friends from my design school living there definitely have something to do with it !
Last year I had a pretty relaxed schedule, but this time my agenda was fully booked with tons of things to do or to do again: Hakone, Tokyo Disney Sea, Shimokitazawa, Yanaka, pet Café …
So, here are a few tips, which will be followed by even more addresses in the coming articles ! :
–
♥ Tokyo Sky Tree, for an amazing view of the city. Best time is at sunset. Make sure to book your tickets in advance to avoid the crowd.
–
♥ Ghibli Museum. The place is worth for a look, for adults as for children. it's really important that you book your tickets in advance, especially if you plan your visit during a week end.
–
♥ Tsukiji fish market. If you wake up early enough, and are well informed on the days it takes place. This is also the best place to enjoy the freshest sushis.
–
♥ Tsutaya bookstore in Daikanyama. A very beautiful and big store, open until 2 AM.
–
♥ Don Quijote. A store that sells almost everything, from food to electronics and beauty products. There's one floor for each of them which means you can stay there for hours ! There are a few of them in Tokyo. The Shinjuku one offers a wide range of beauty products, and the one in Akihabara have anything you need for Cosplay. It's open until very late, so it's better to go there once you have nothing else to do.
–
♥ Sushi Midori. Always full, which means you will probably have to wait before to get in. The sushis are good and big, so it's totally worth it.
–
♥ Hikarie. A new shopping mall in Shibuya. My favorite place to shop remains La Foret and its surrounding in Harajuku, but still I found the loveliest cups, plates and tray in this new store.
–
♥ Golden Gai. A small district in Shinjuku, where you can find tiny bars on top of each others. The place can feel a bit strange in the first place, but you will think it's fun really quickly: each of these bars have a different theme ! ( Frogs, mushrooms, … )
–
♥ Shibuya crossing. Probably the most famous place in Tokyo. If you want a better view of what's happening here,  buy something to drink at starbucks and have a seat in front of the window on the second floor. it's even better when it's raining, the entire place looks like a sea of umbrellas.
–
♥ Purikura. You have to try that ! Even if you don't get anything of what that voice in the machine is saying, I bet you'll have a lot of fun. It's even better when you are more than two.
–
♥ Ueno and Yoyogi parks. Especially on the week end. You can see some Cosplay and people dressed in traditional clothes for weddings and ceremonies.
–
♥ Kyoto. if you have enough time, it's a beautiful place to see. I've been there twice, and the best time was during the Momijis when the trees turn red and yellow. Book in a Ryokan to enjoy dinner served in your room with a multitude of delicious dishes, and make sure to visit the Arashiyama bamboo forest !
A quick visit to Gion to see some Geishas rushing in the street on their extremely high geta, and have some fresh sushi in a traditionnal restaurant.
–
♥ Sanrio Puroland. If you're a fan of Hello Kitty. the attractions are made for very young kids. The souvenir shop is great, and something not to miss: dessert and amazing donuts in the shape of Hello Kitty at the Cinnamon Dream Café.
–
♥ Odaiba. A new area in Tokyo located on the waterfront. There is plenty of space, a great shopping mall, a ferris wheel and even a giant Gundam ! The place is also pet friendly with a lot of stores for them. If you're lucky enough, you'll see many dogs dressed in their best clothing.
It's really a nice place to go during the week end, when it's sunny outside. Make sure to take the Yurikamome to get there. This skytrain will offer you the best view of Tokyo Bay.
–
♥ Try some food from the Combinis. They are everywhere ( my favorite is 7-Eleven ), open 24H/24, full of delicious food for snacks at a very reasonable price. My favorite treat is the Tuna-Mayonnaise Onigiri !
–
–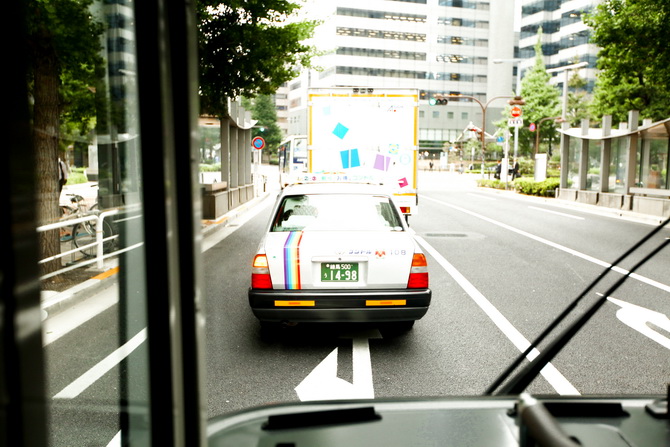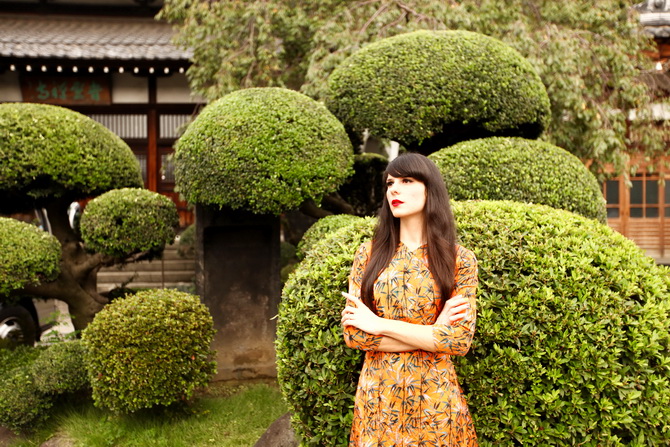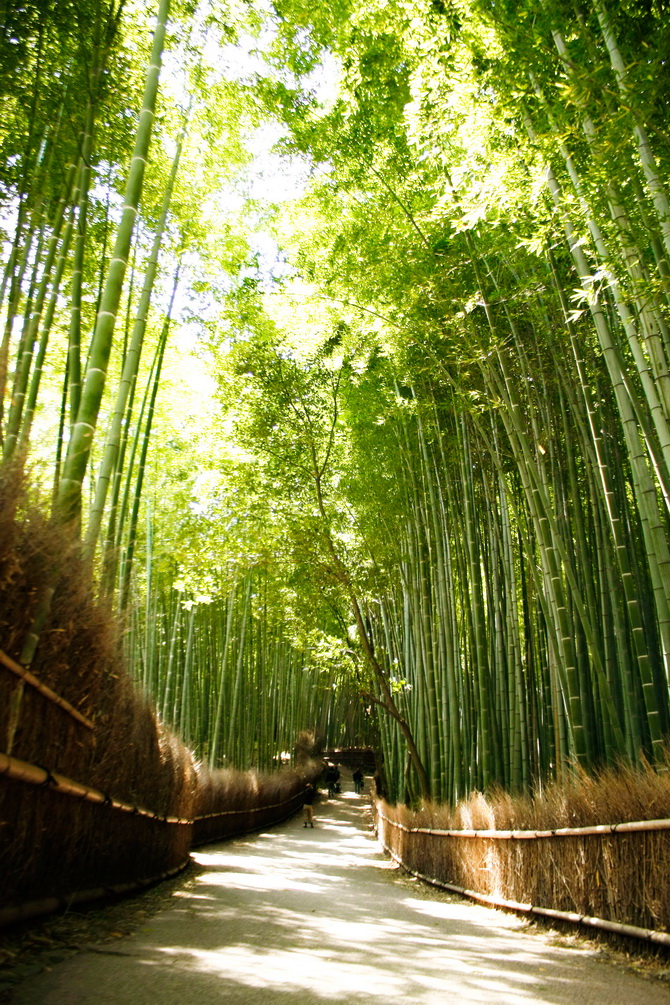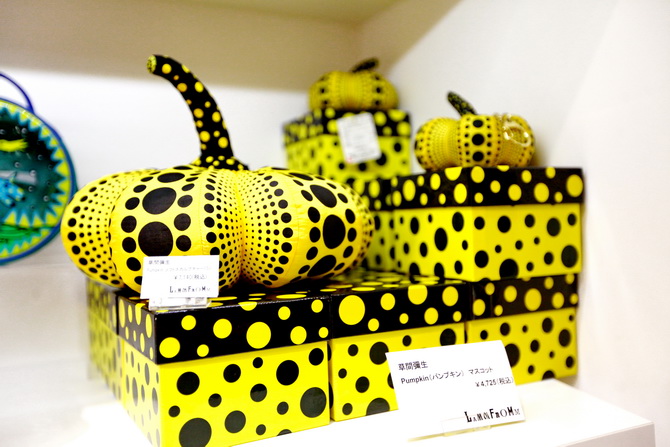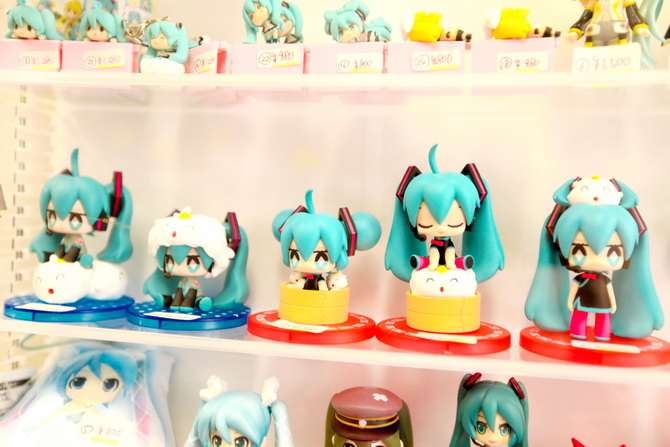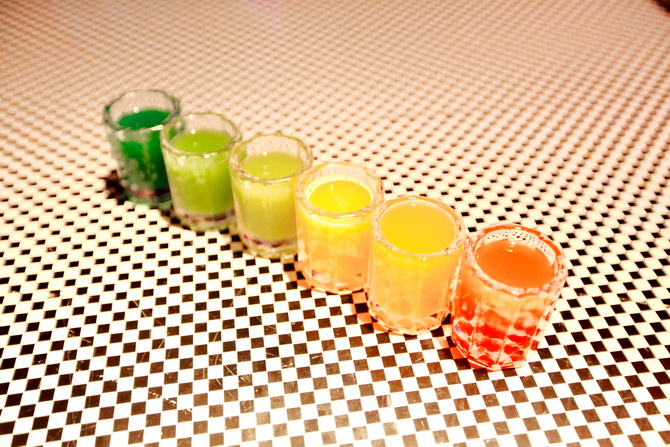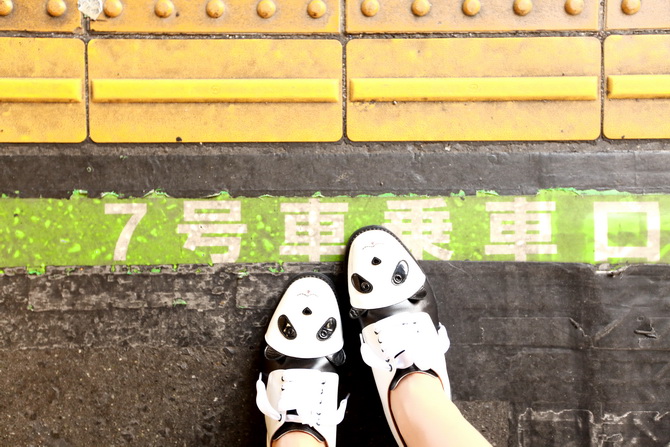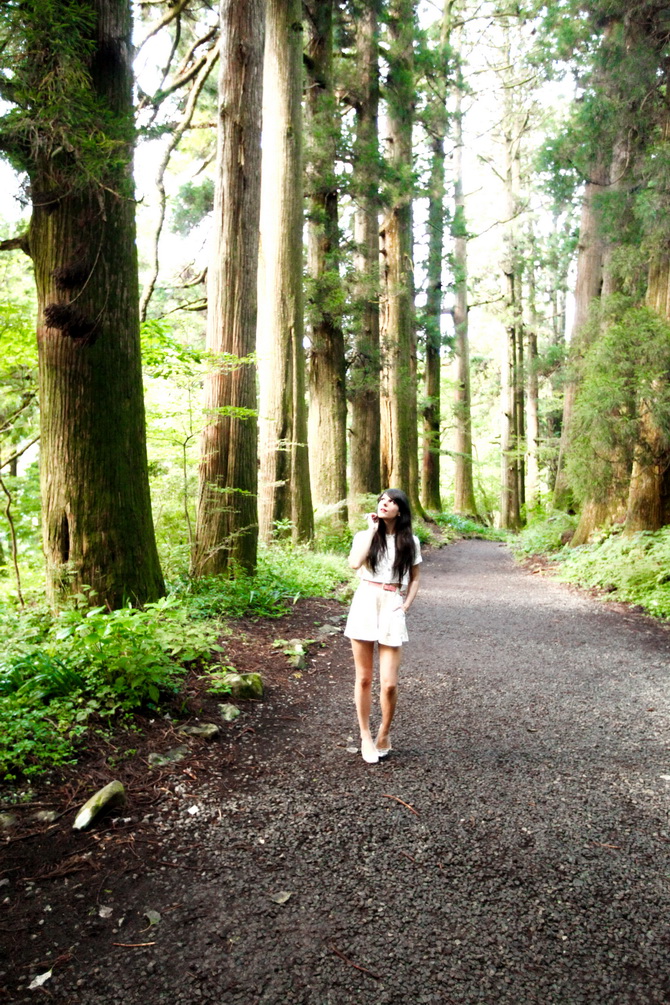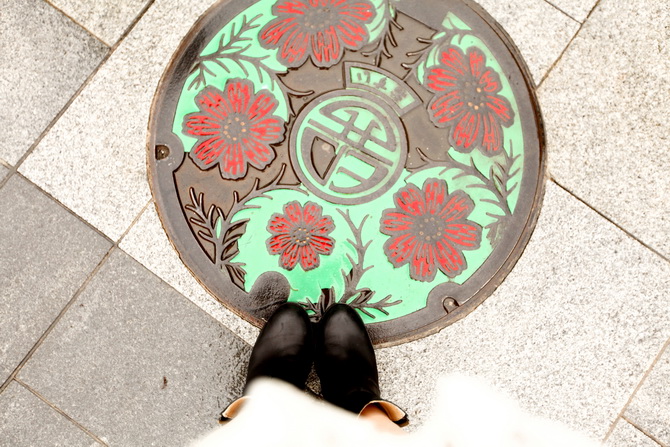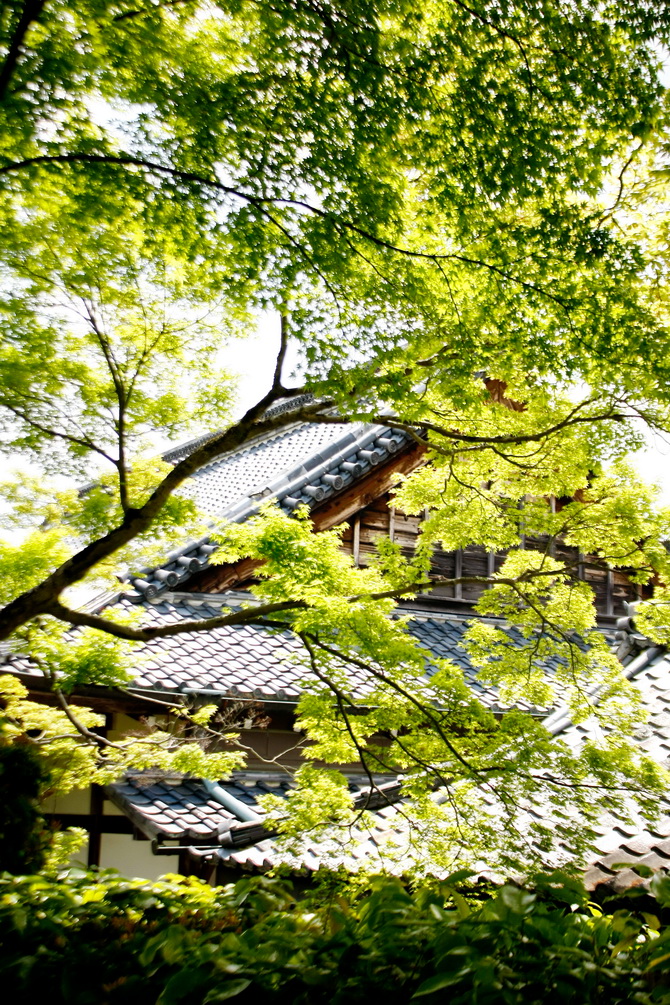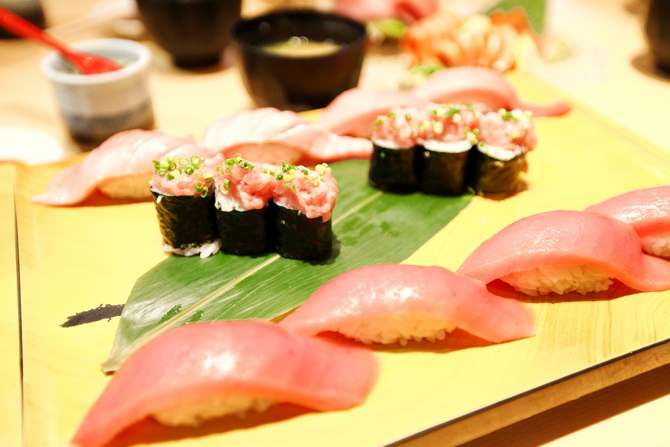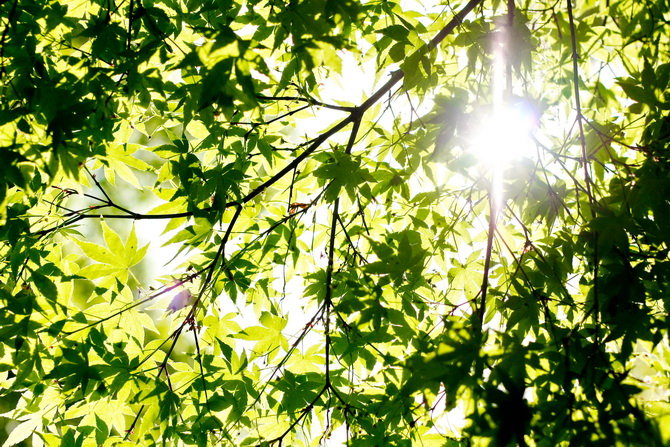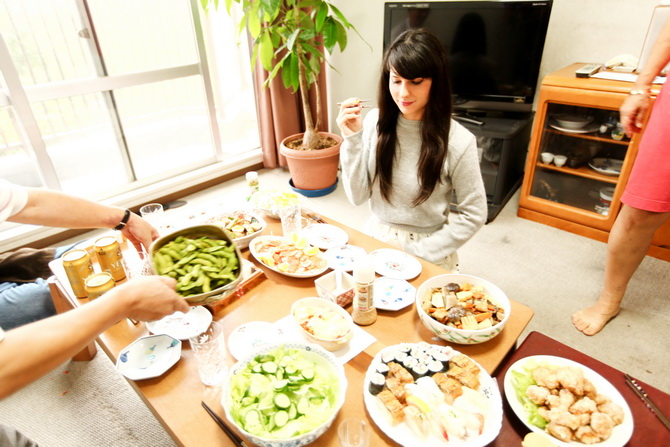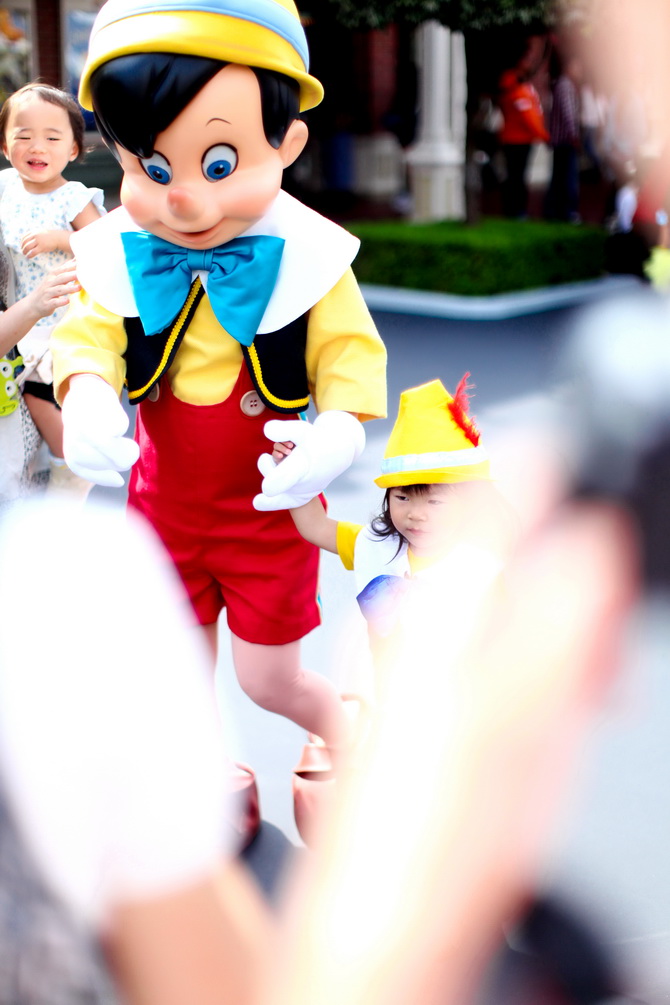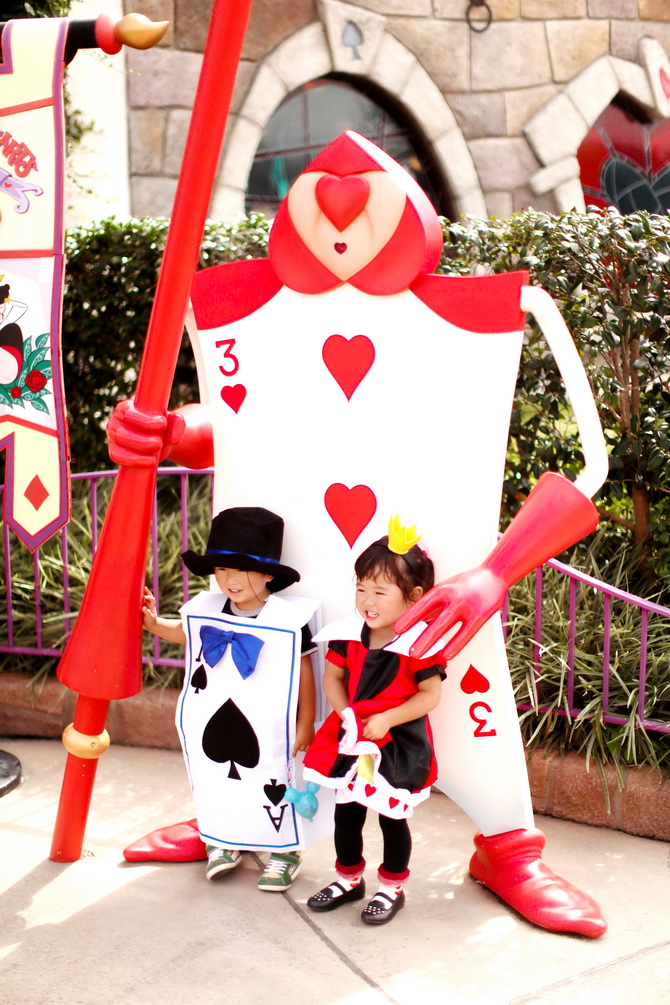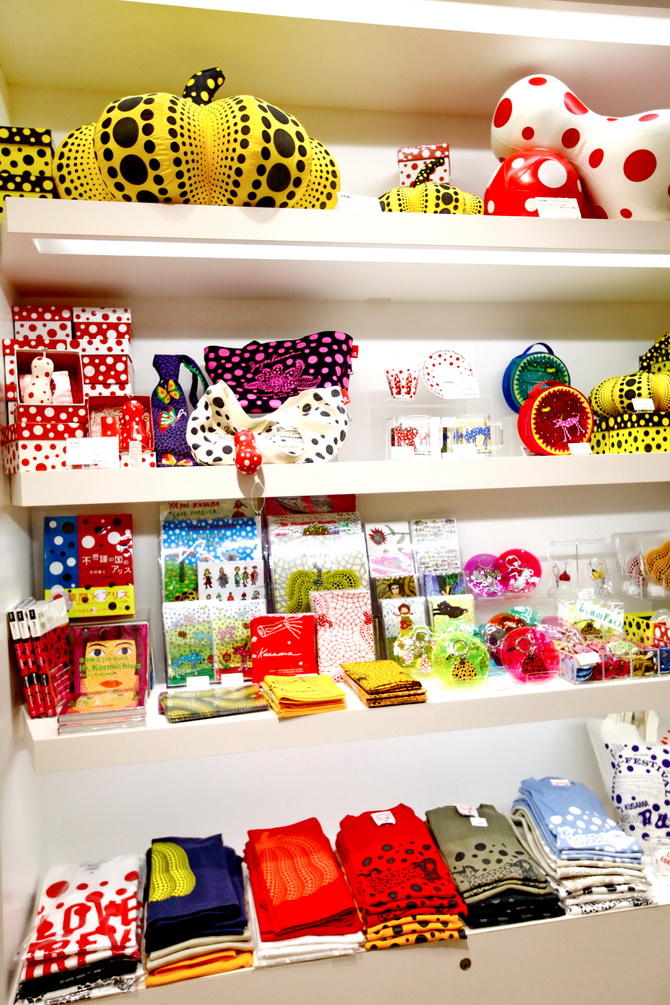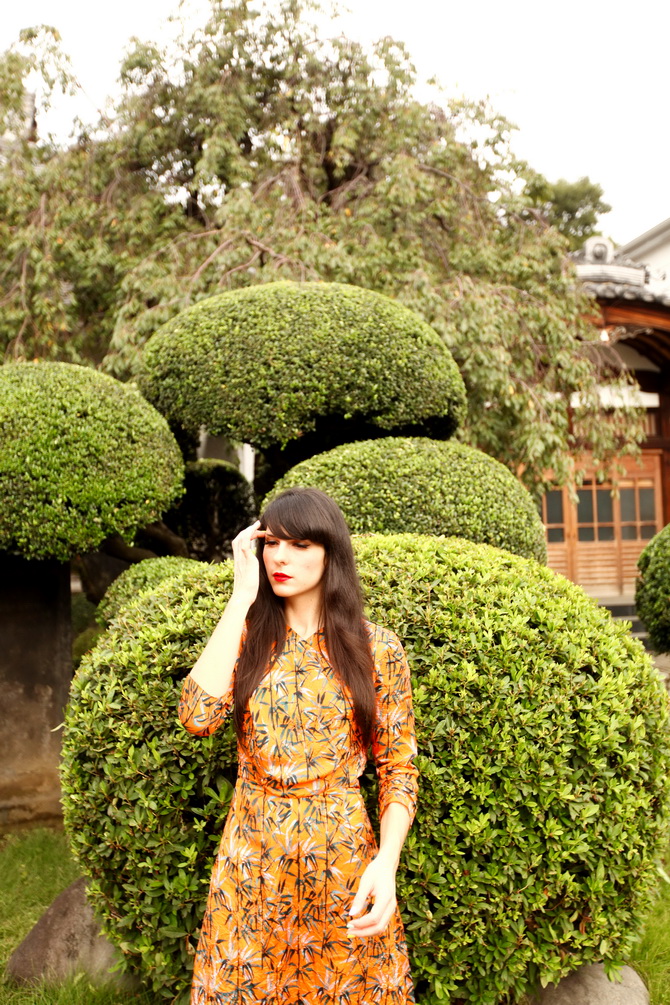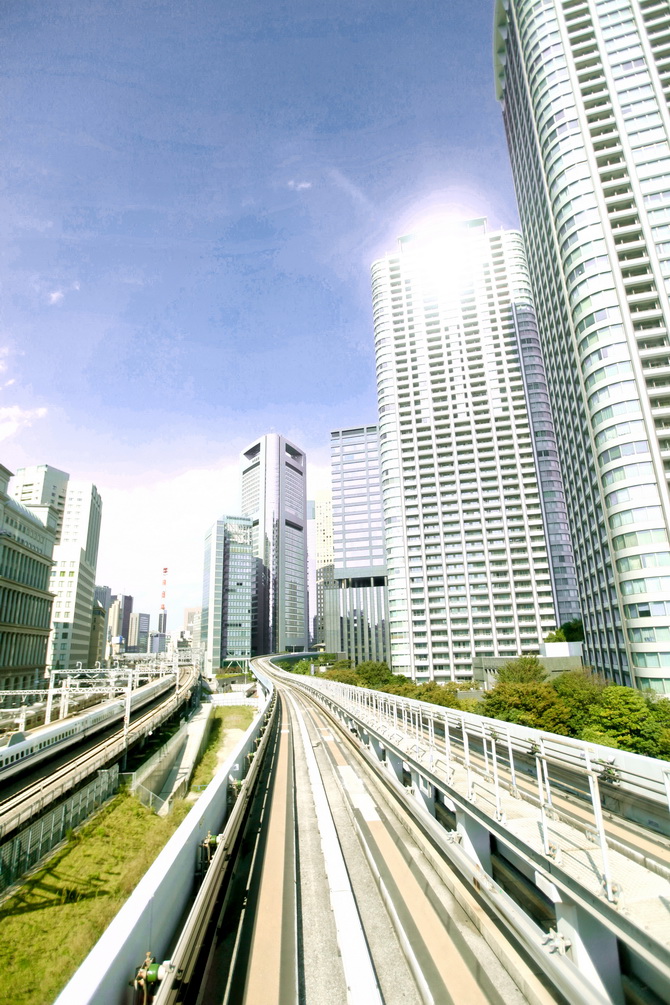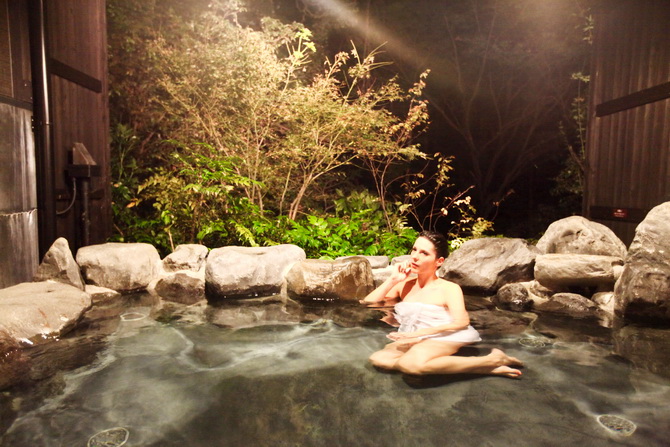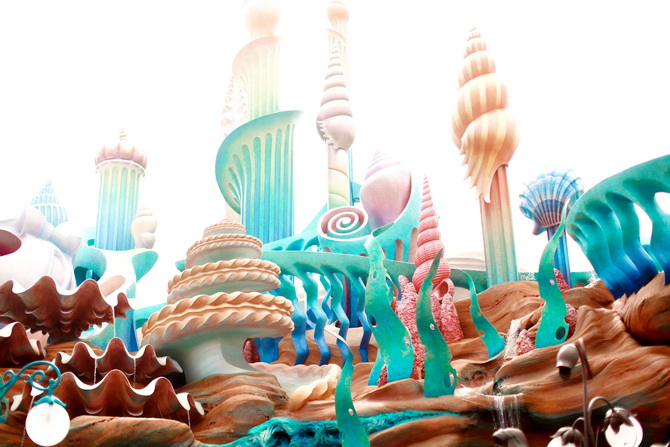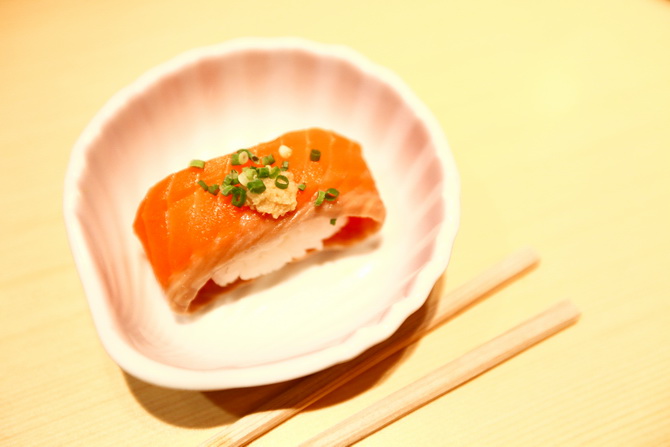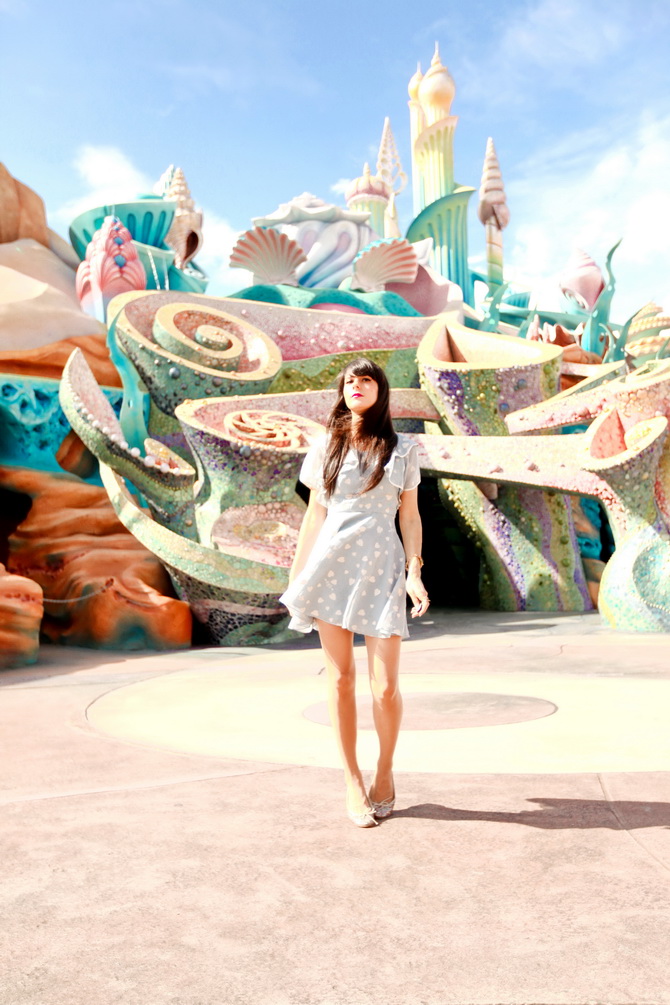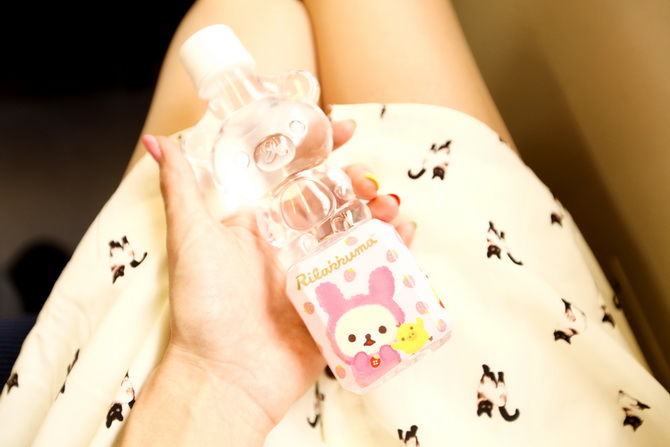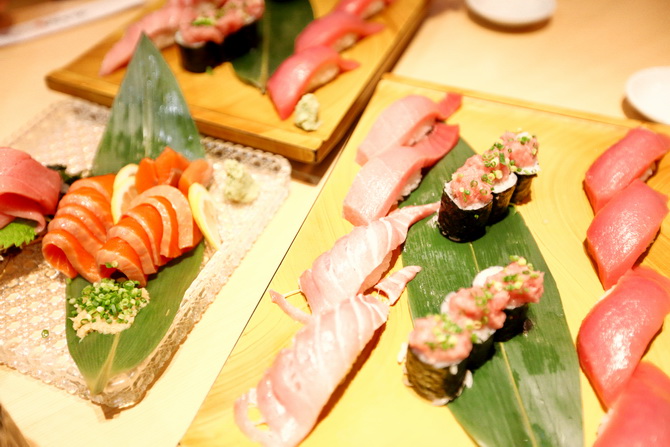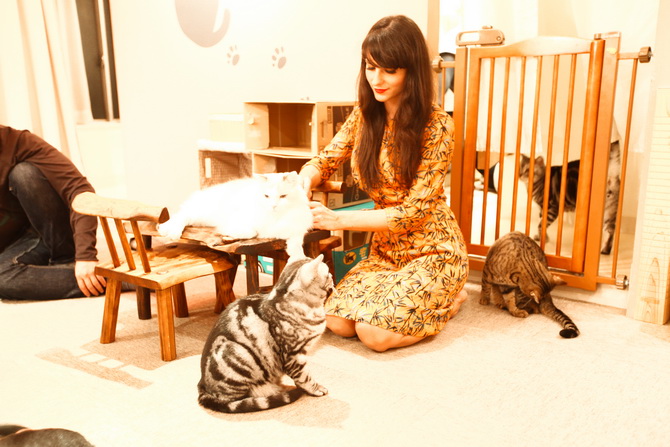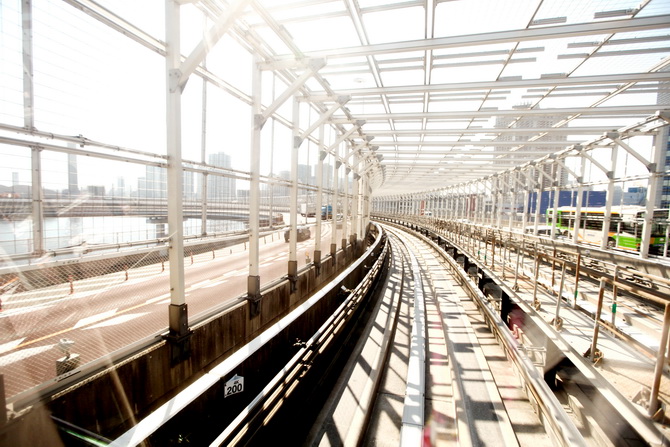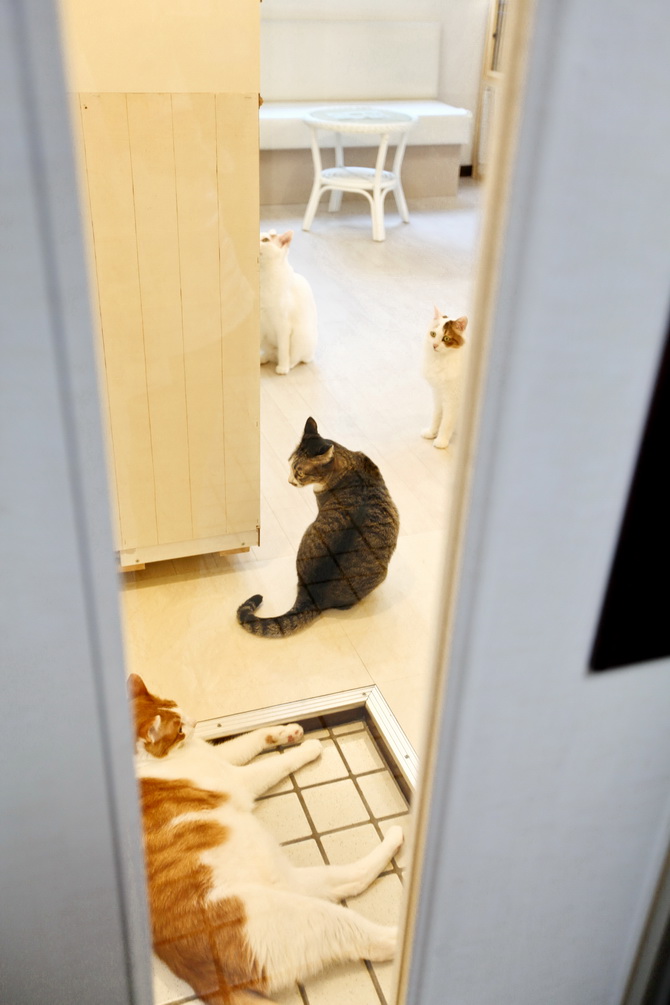 –
–
Related posts :
---