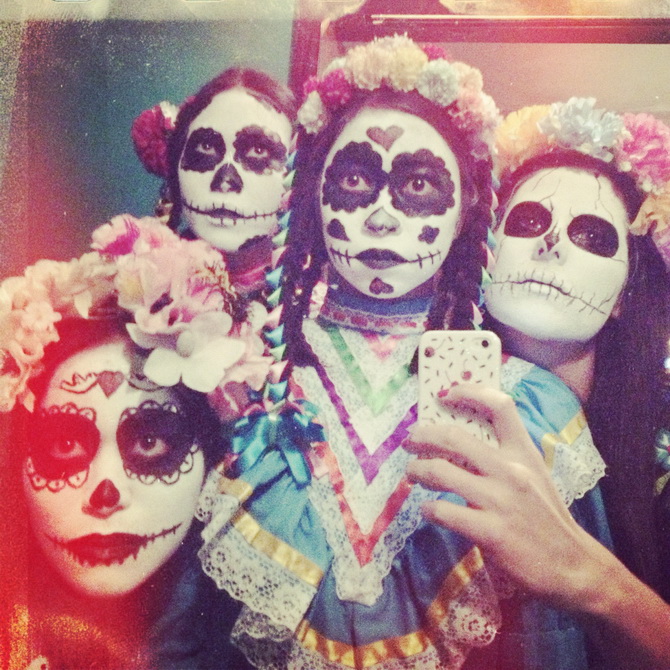 –
–
La nuit d'Halloween ( qui remonte à un un certain temps maintenant ! ), j'étais donc à Mexico City, prête pour deux jours de fêtes incessantes pour Dias de los Muertos: (1er et 2 Novembre ).

Les Mexicains ne célèbrent pas Halloween, mais je n'ai pas résisté à l'envie de me dessiner une tête de mort sur le visage, et de me costumer en terrifiante Frida Kahlo ce soir de 31 !
J'avais visité le marché « Merced » la veille, et les différents stands regorgeaient de Pinatas, de costumes de monstres, de têtes de mort en sucre, et de décorations en tout genre. Impossible donc de tenir un jour de plus !
Ce marché était impressionnant par la profusion d'objets disposés un peu partout ( même au plafond ! ), et par les couleurs extrêmement vives.
Le marché aux fleurs, situé en bordure de ce même marché, vaut également le détour !
–
–
–
–
On Halloween night (which dates back to some time now!), I was in Mexico City, ready for 2 days of endless parties for Dias de los Muertos ( 1 and 2 of November )
Mexicans do not celebrate Halloween on the 31, but I couldn't resist to draw a skull makeup on my face and dress up as a scary Frida Kahlo on that night!
I visited the « Merced » market just the day before, and after seeing all those stalls overflowing with Pinatas, monsters costumes, chocolate and sugar skulls … well,  I couldn't wait one more day !
This market was really impressive, especially because of  the profusion of objects arranged everywhere (even on the ceilings !), and the extremely bright colors.
The Flower Market, located at the edge of this same market, was also a worthy thing to see !
–
–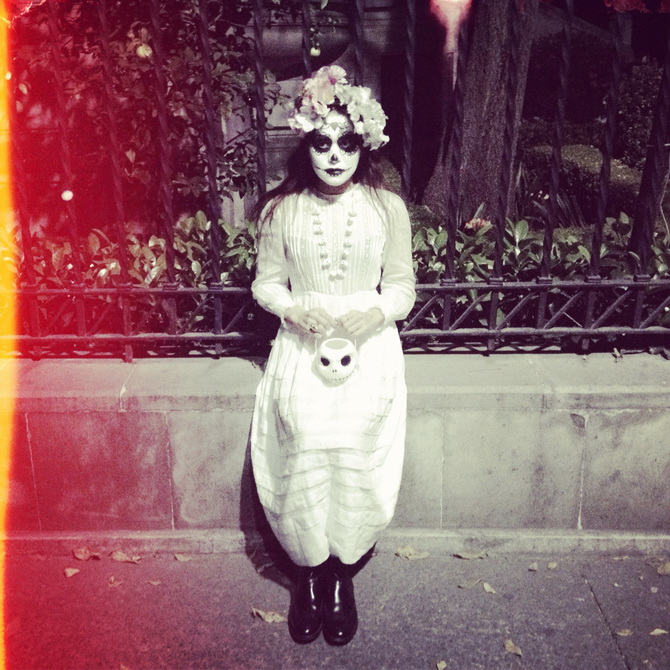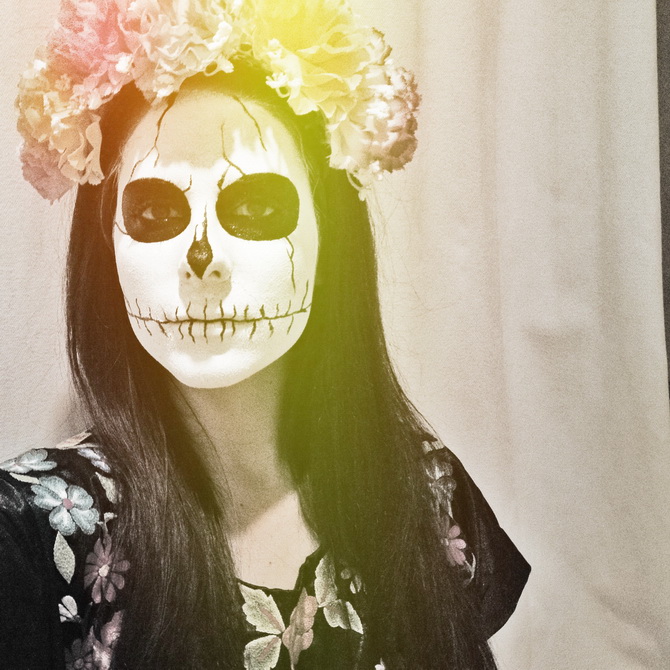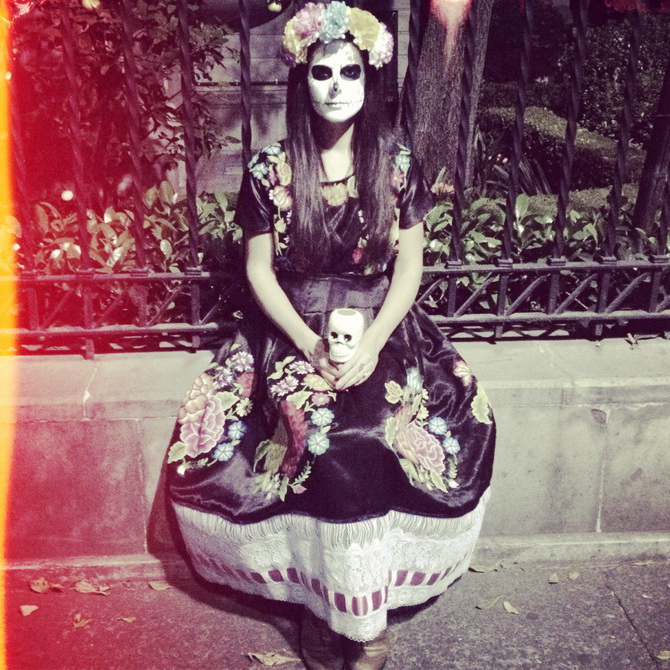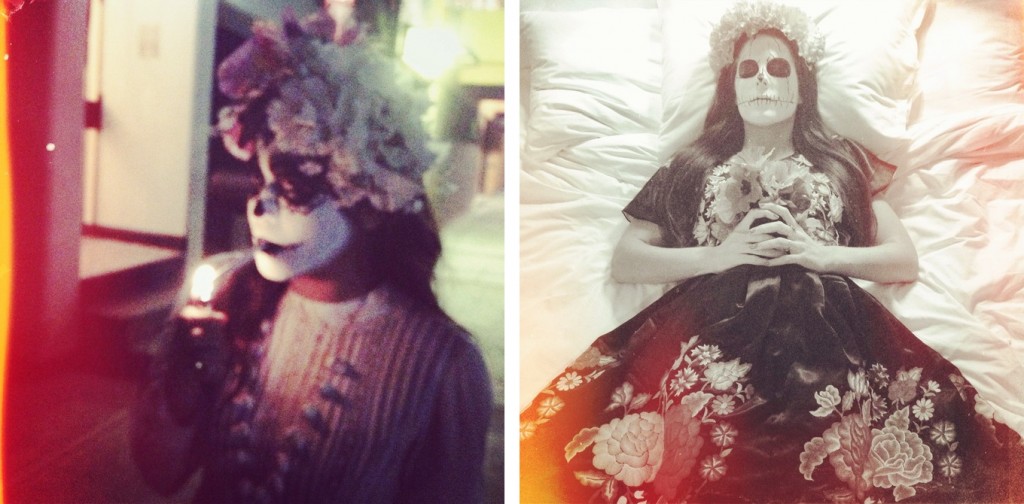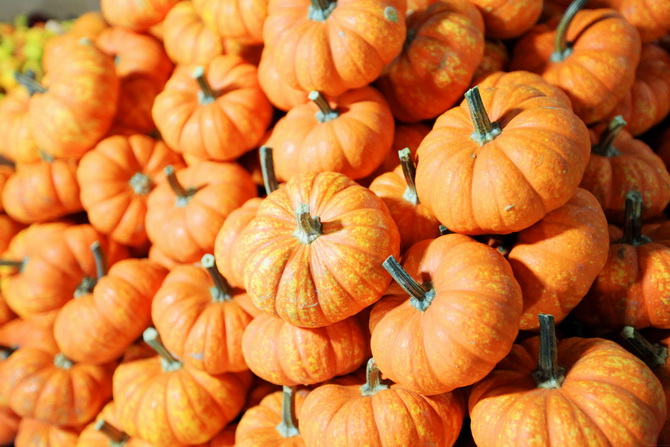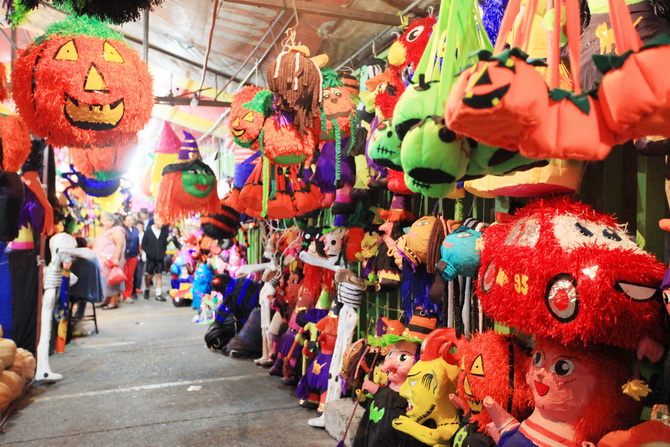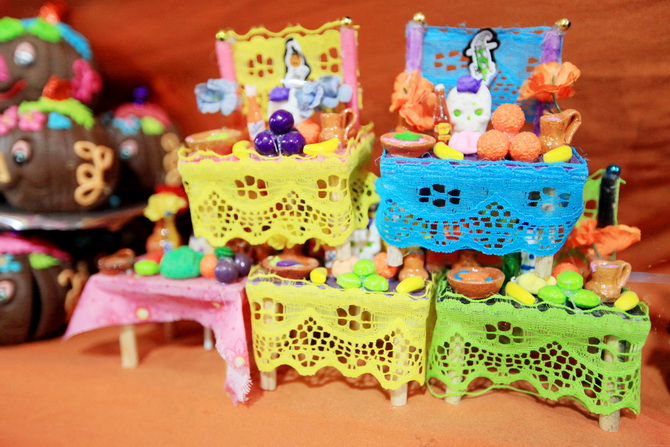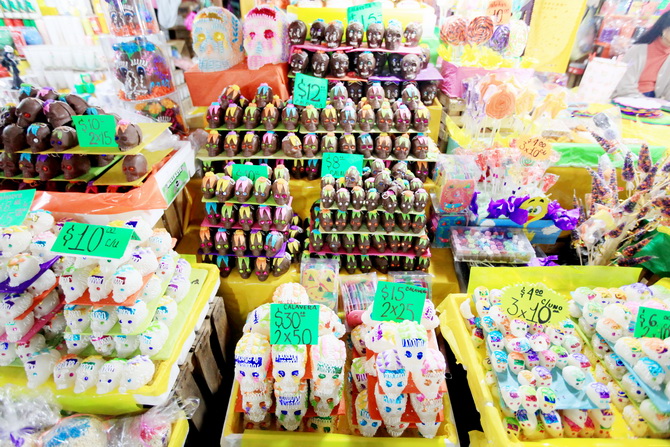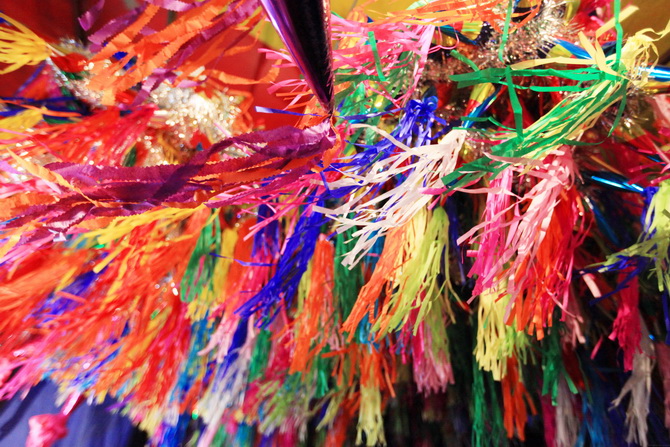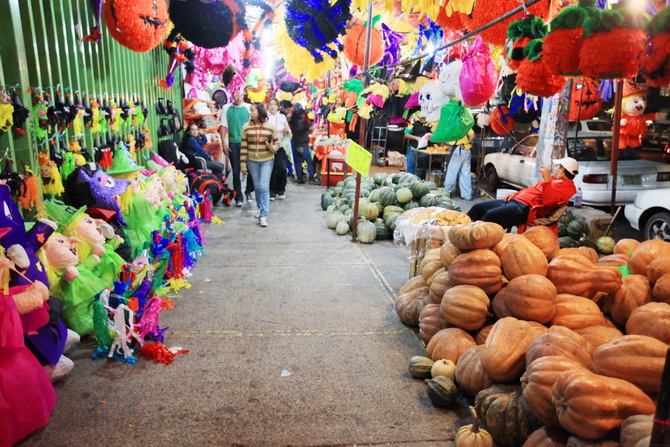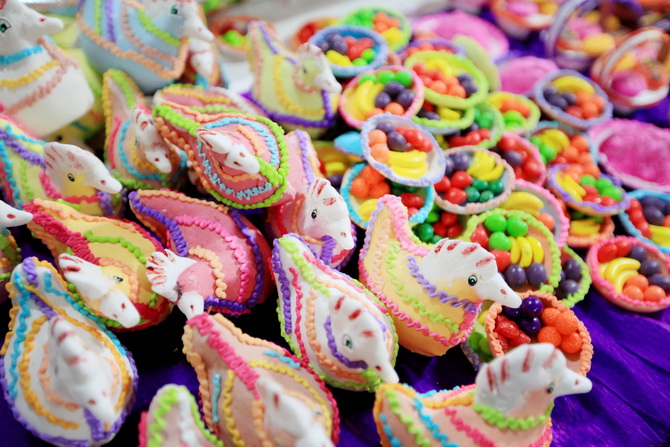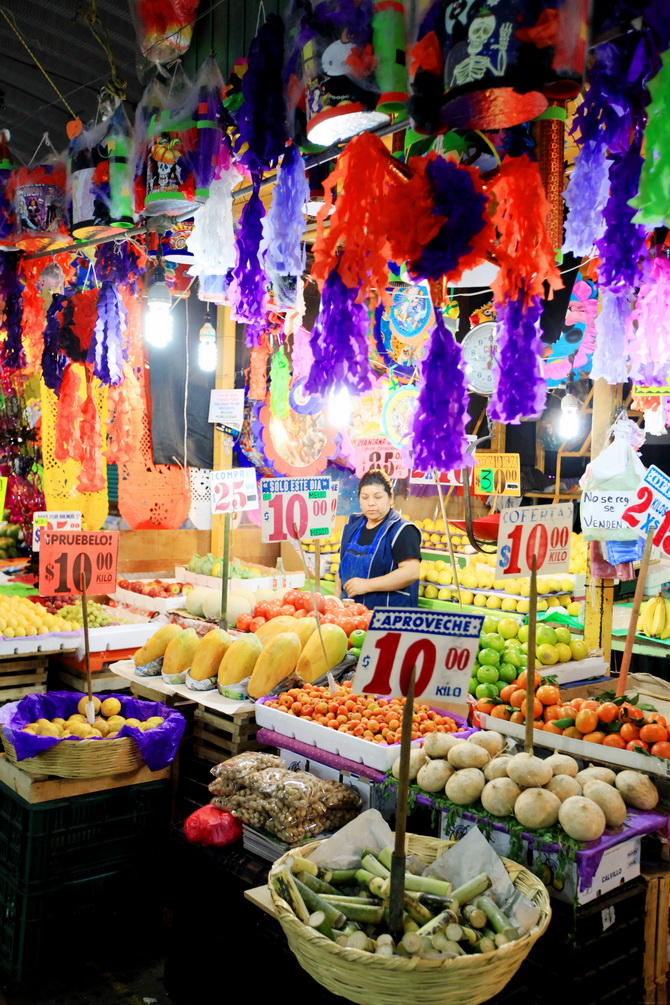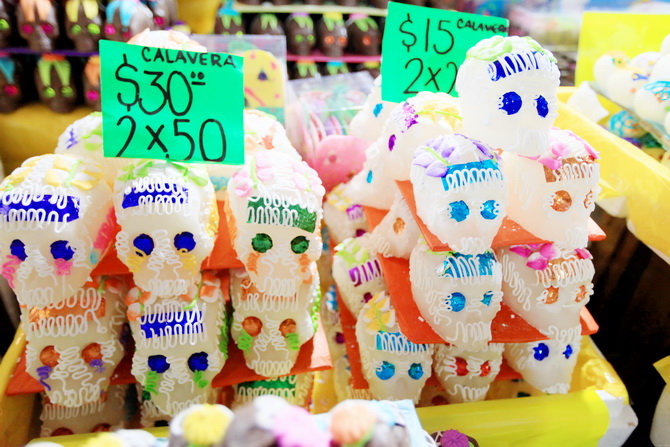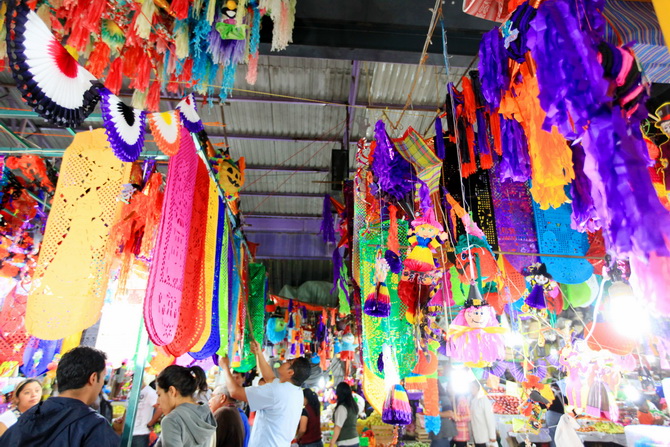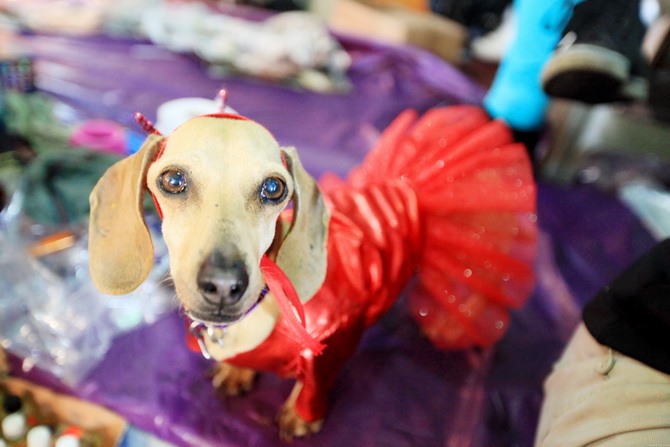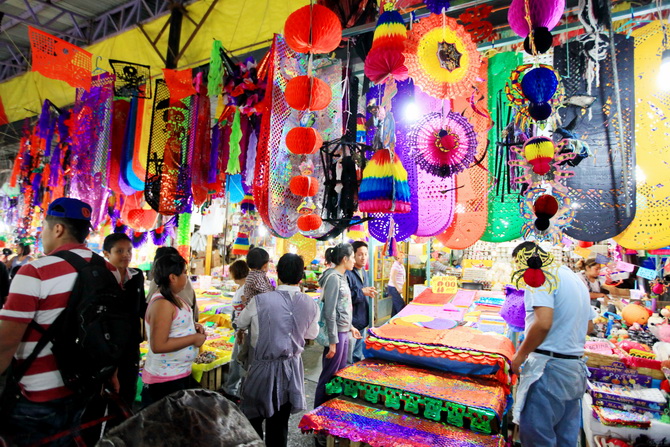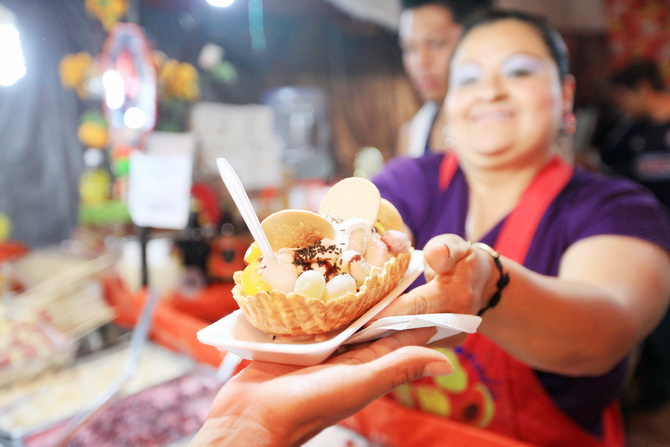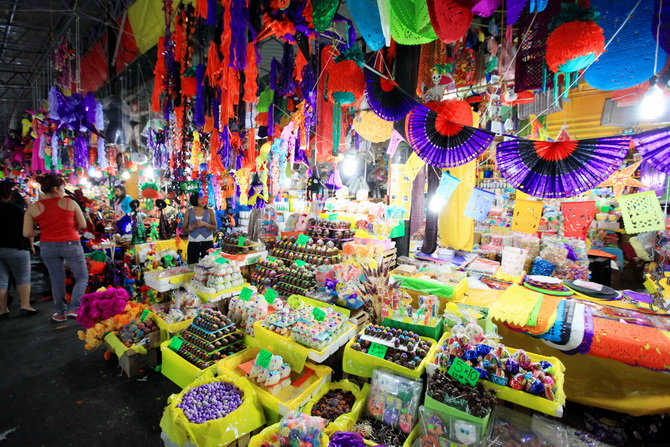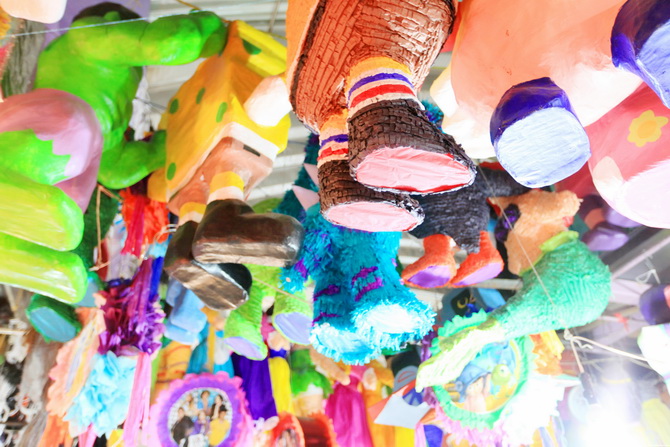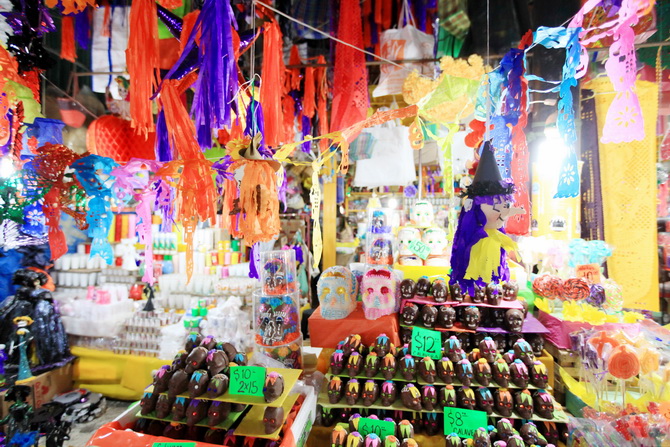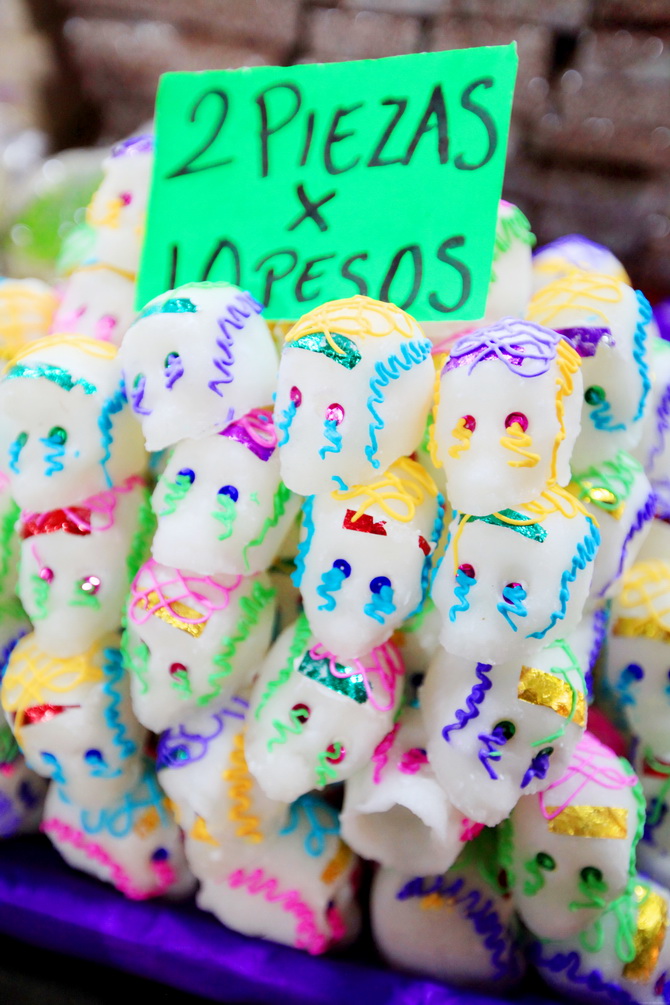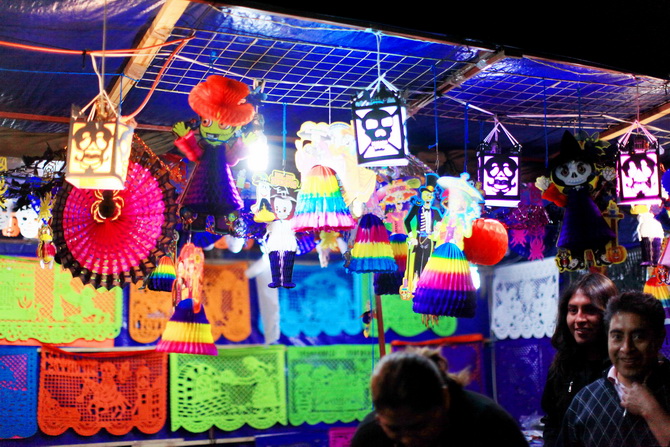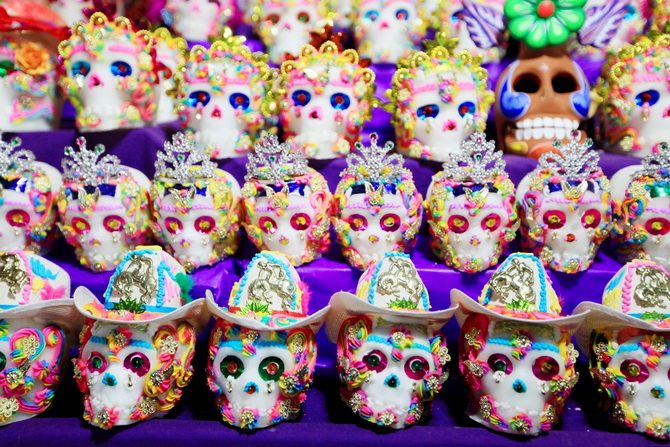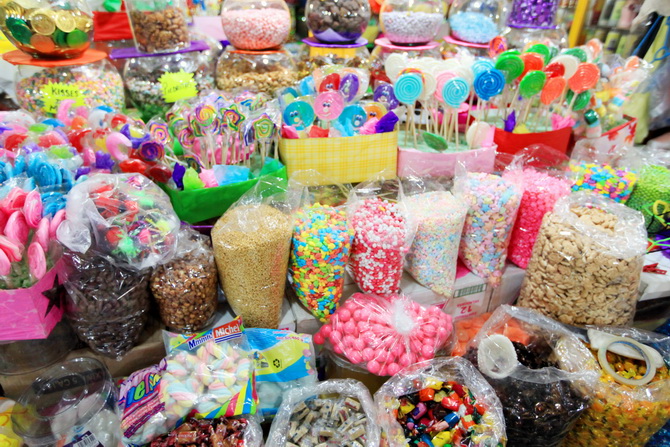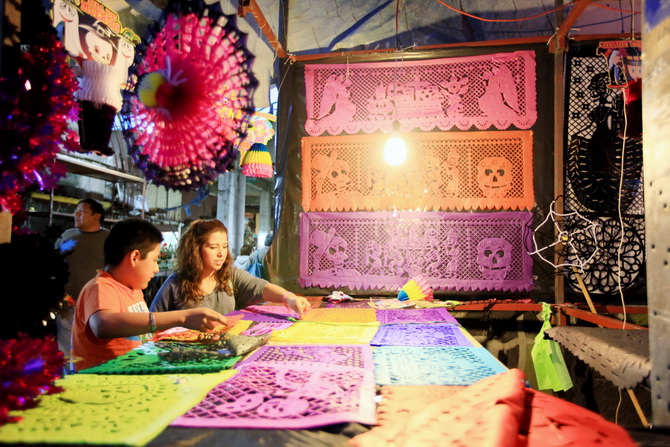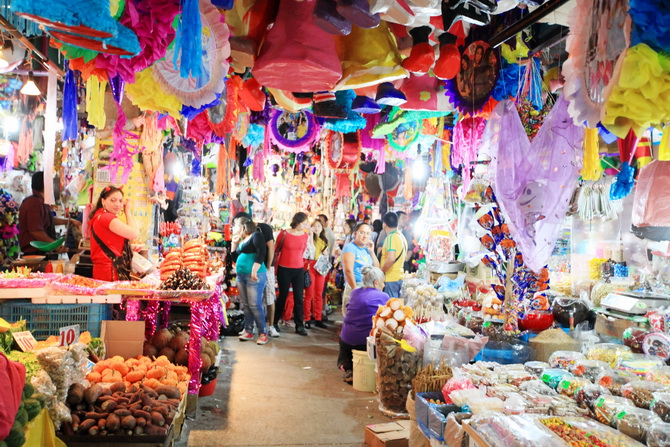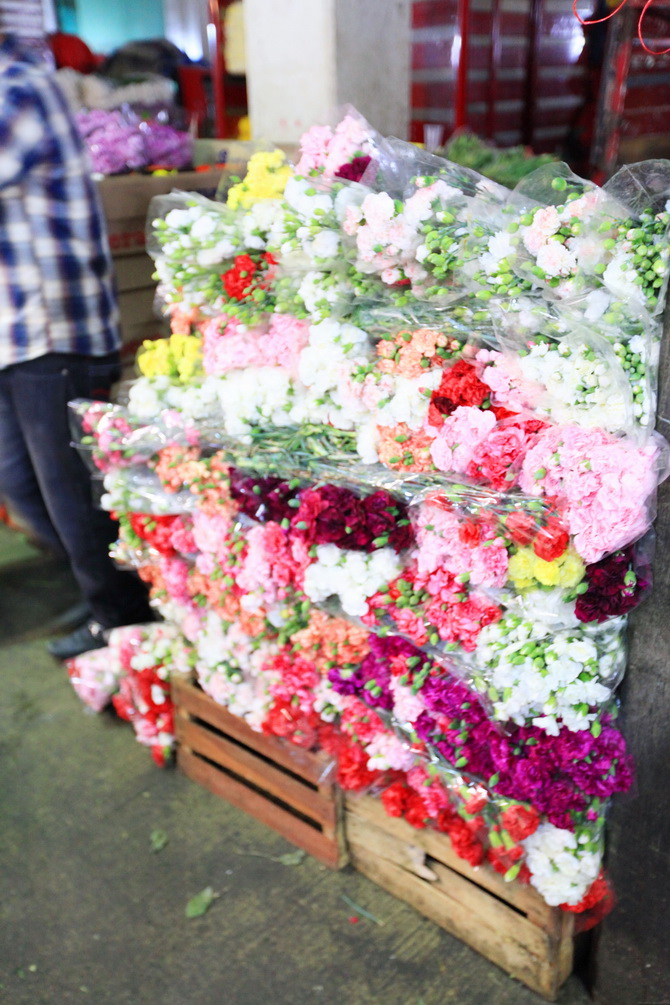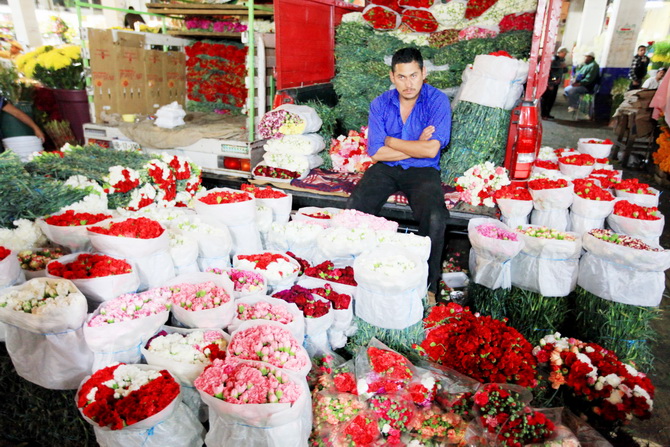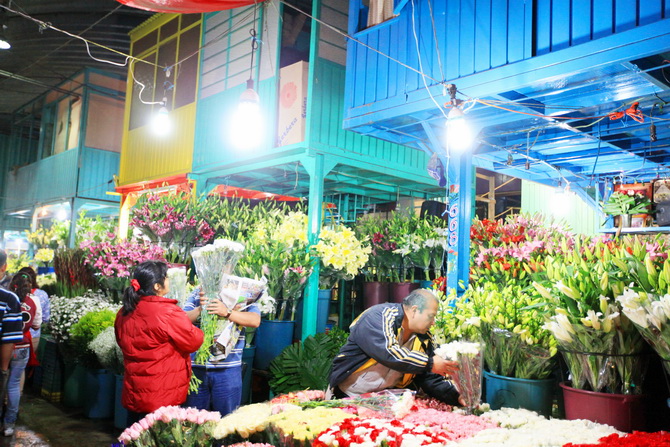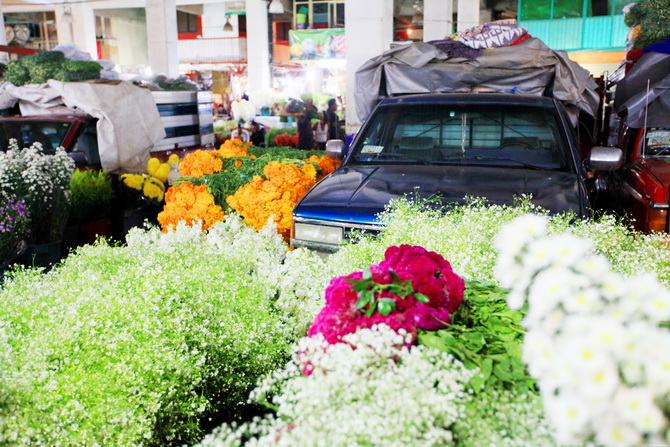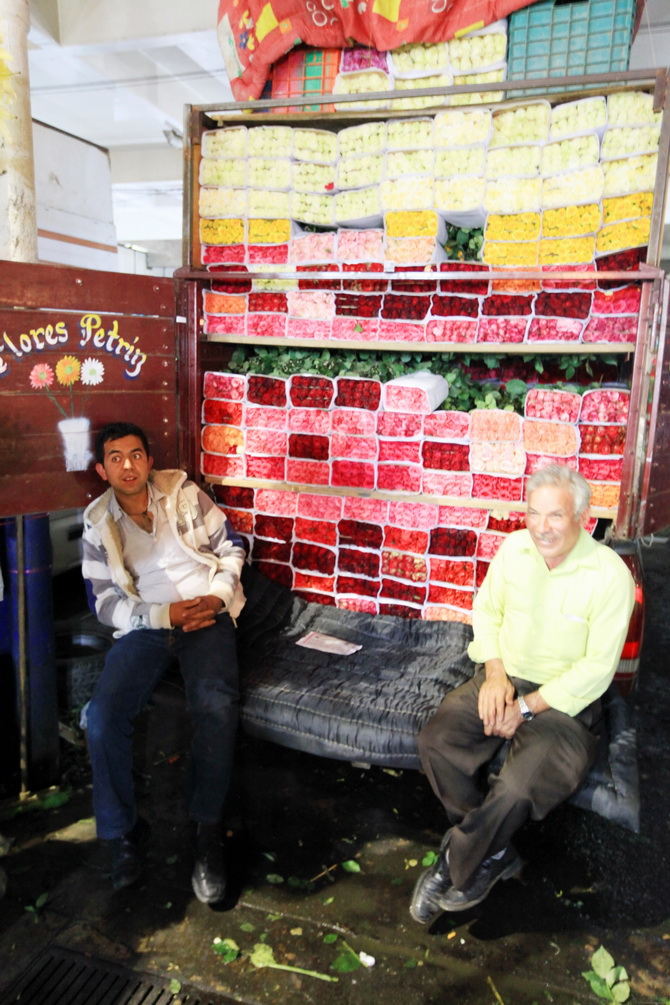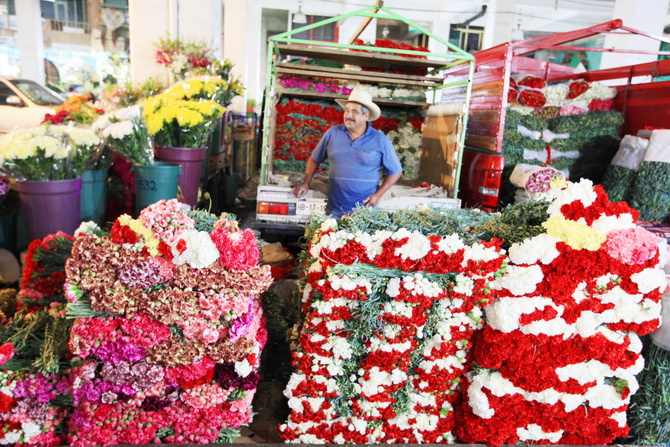 –
–
Photos taken at:
♥ Mercado Merced
–
Thanks to my special and scary ghost guests: Pim, Matina & Choltida
–
–
–
Related posts :
---