–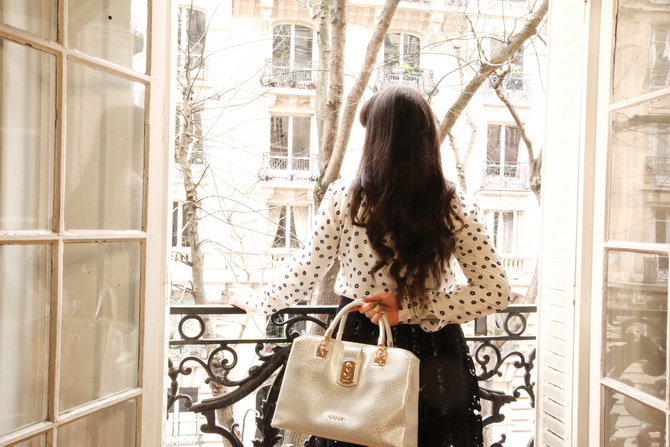 –
–
♫ ♪ Tops – Evening
–
–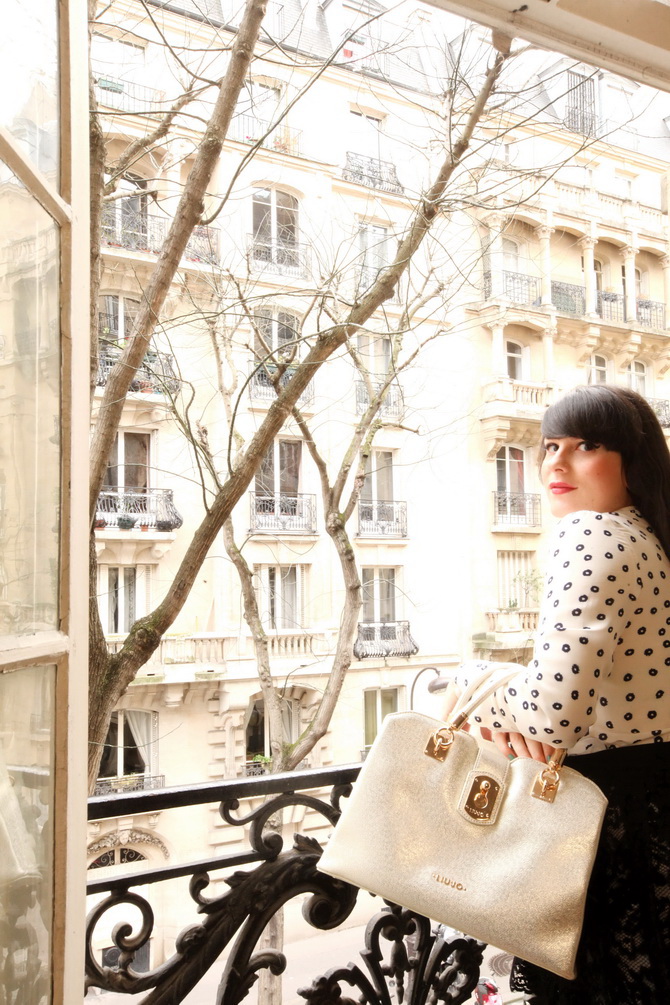 Mon nouveau sac sur le balcon, offert par Liu Jo.
Les températures se sont adoucies et le temps est si changeant à Paris ces temps-ci que j'aime mettre parfois le nez dehors du haut de ma fenêtre. Respirer l'air frais, admirer les jolies façades des immeubles Haussmannien, et observer les gens passer !
Wearing my new bag on the balcony, a present from Liu Jo.
It's getting a little bit warmer these days in Paris, and the weather is so unpredictable that I just like to open my windows and breathe the fresh air, admire the pretty haussmannian buildings, and look at the people passing by !
–
–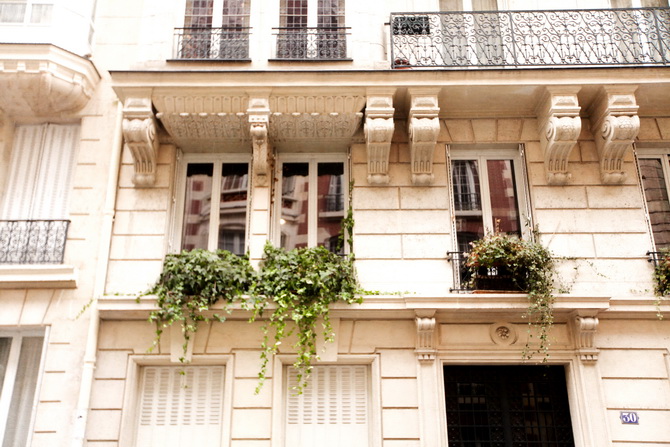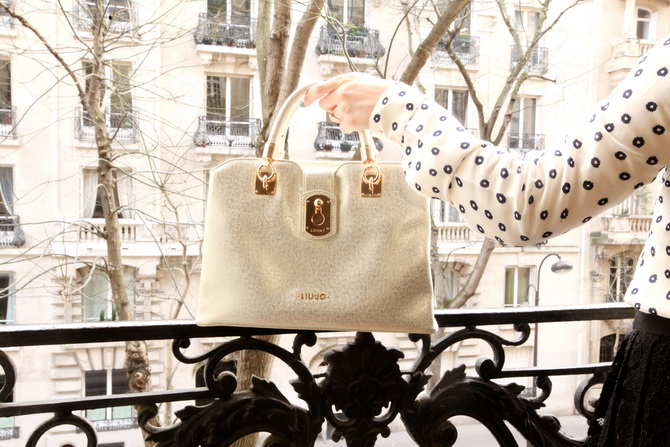 J'en profites pour vous rappeler l'événement #MyLiuJoBagInParis qui aura lieu le 12 Mars. Inscriptions ici !
–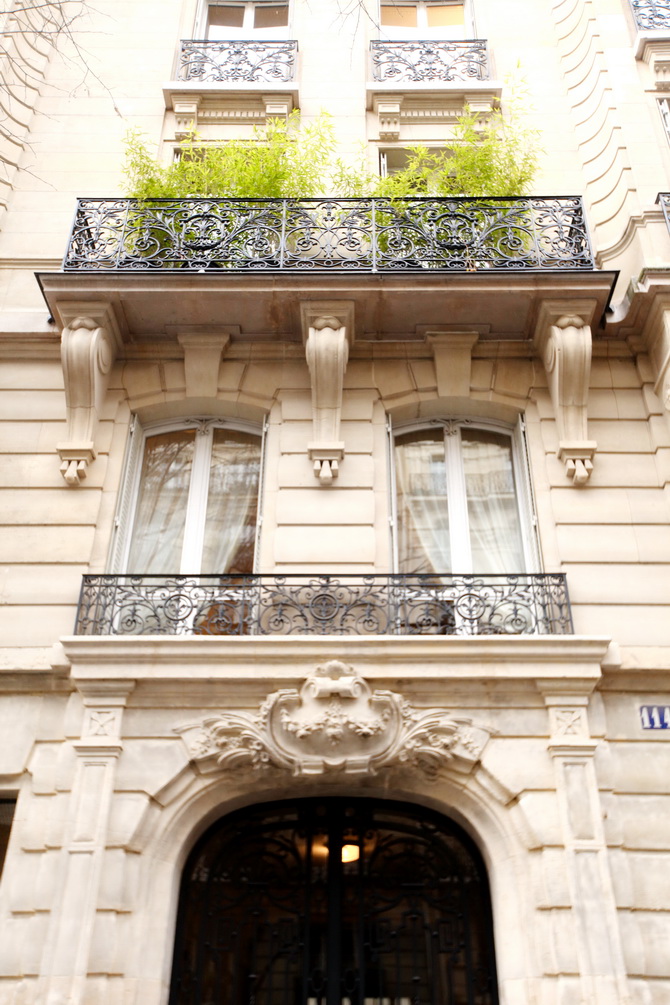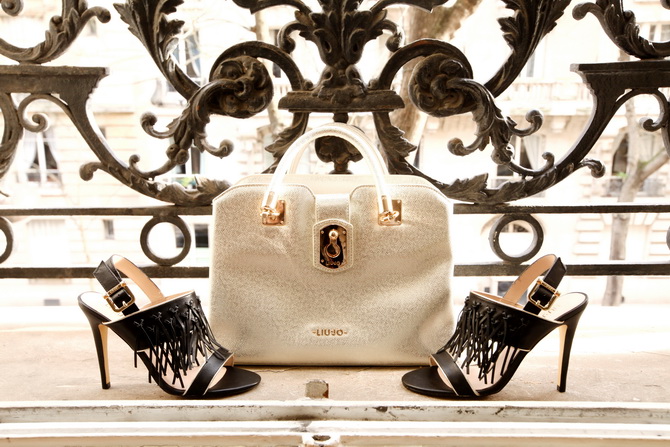 Sac et Chaussures / Bag and shoes: Liu Jo
–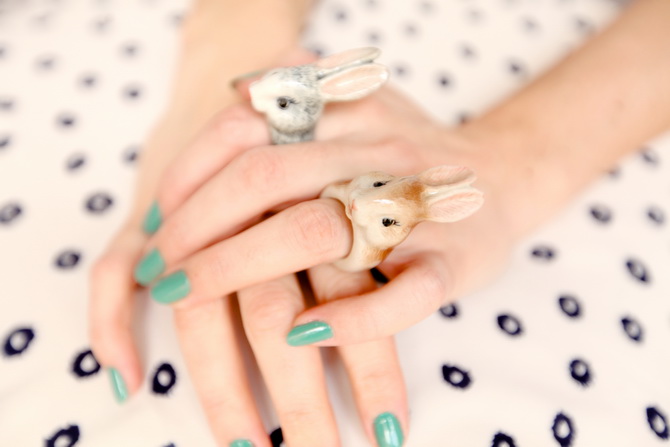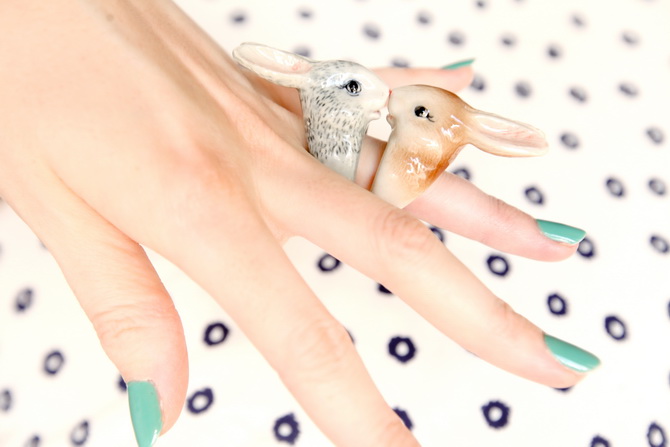 C'est Pâques dans un mois, et qui dit Pâques dit lapin ! Quel mignon petit couple n'est-ce pas ? Bagues lapin Nach Bijoux.
 It's Easter in one month, and who says Easter says … bunnies ! What a cute couple isn't it ? Bunny rings from Nach Bijoux.
–
La fashion week a débuté à Paris. Ladurée a réalisé un très joli coffret avec Emilio Pucci. Etant fan du célèbre imprimé Capri, cette collaboration ne pouvait que me plaire !
Fashion week has started in Paris. Ladurée teamed up with Emilio Pucci to create a special box of macarons. As a fan of the famous Capri print, I could only love it !
–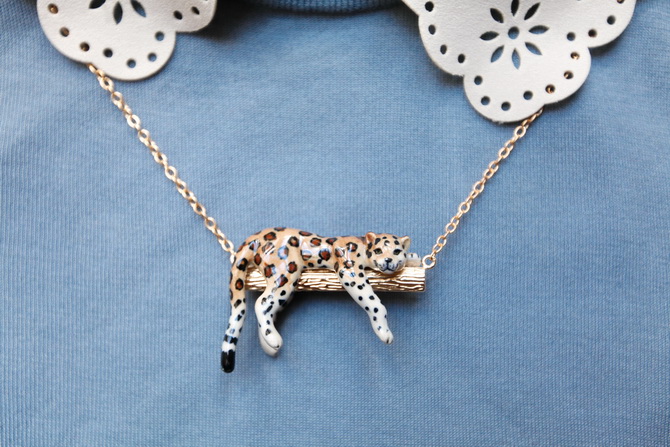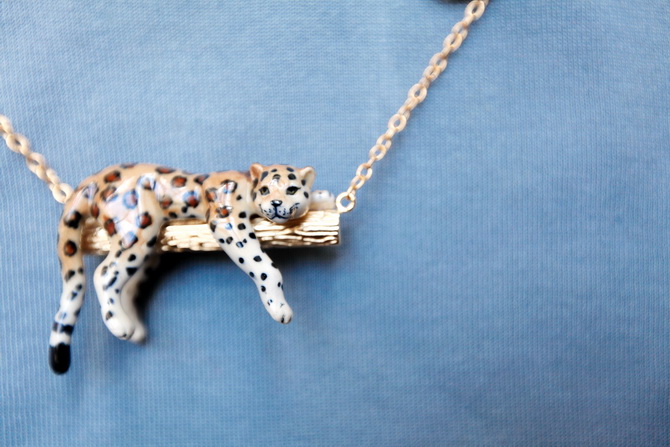 Et enfin, un magnifique collier léopard de chez Nach Bijoux. Vous l'aurez compris j'adore cette marque. Les créatrices sont super imaginatives, et moi qui adore les animaux, je prends beaucoup de plaisir à accessoiriser ma garde robe d'un joli bestiaire !
And finally, an amazing necklace from Nach Bijoux. You probably get it, I really love this jewelery brand. The designers are extremely imaginative, and as an animals lover, it's a lot of fun for me to accessorize my wardrobe with all these cute little creatures !
–
–
–
Related posts :
---