–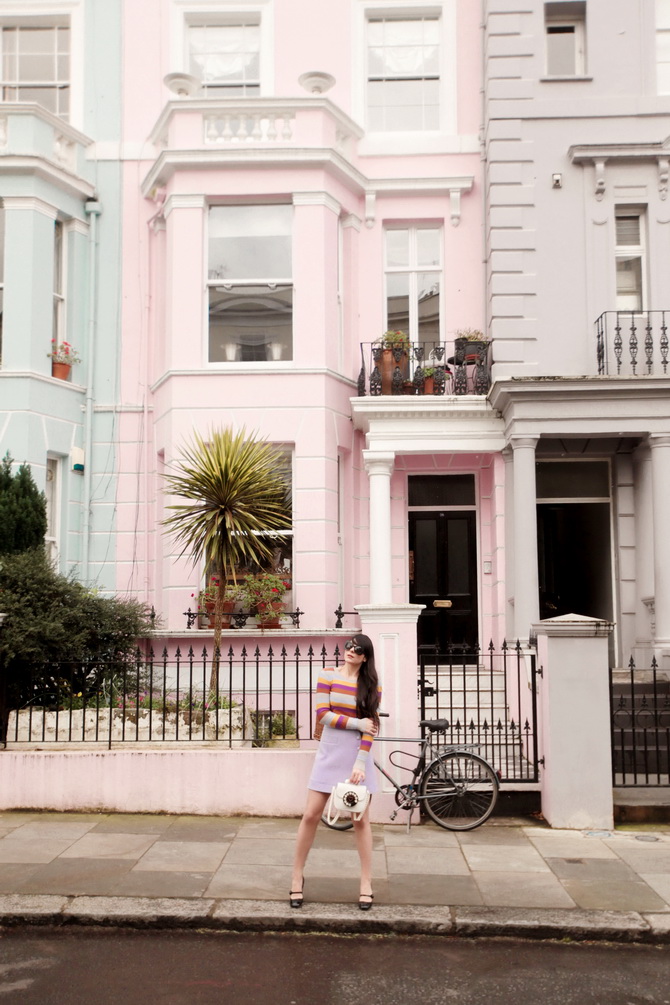 –
–
–
Comme une multitude de touristes avant moi, j'étais tombée sous le charme de Portobello et de ses maisons colorées. C'était lors d'une première visite qui remonte à quand je travaillais chez Alexander McQueen.
C'était il y a dix ans déjà ! Voilà qui ne me rajeuni pas !
–
Je n'avais pas encore de blog à l'époque, mais ces trois maisons: une bleue, une rose et une grise m'avaient déjà tapé dans l'œil.
Pour y être retournée pas mal de fois depuis, je pense que j'ai toujours rêvé inconsciemment de faire des photos devant ces maisons.
–
Voilà donc chose faite! Un petit look inspiré du Mod style Londonnien des 60's, avec mes lunettes préférées Marc Jacobs pour Disney, mon sac telephone Charlotte Olympia, et ma nouvelle jupe Carven.
–
–
–
♫ ♪ Van Dyke Parks – Come to the Sunshine
–
–
–
Like a thousand tourists before me, I fell in love with Portobello and its colorful houses.
My first visit was ten years ago, when I was working at Alexander McQueen. Geee, that doesn't make me any younger !
–
I didn't had a blog at the time, but these three houses, pink, blue and grey already catched my eyes.
I went back quite a few time since, and I think I always unconsciously dreamed about taking photographs in front on these houses.
–
So here it is. A little mod Style outfit inspired by the 60's Swinging London, with my favorite Marc Jacobs for Disney sunglasses, Charlotte Olympia telephone bag and my new Carven Skirt
–
–
–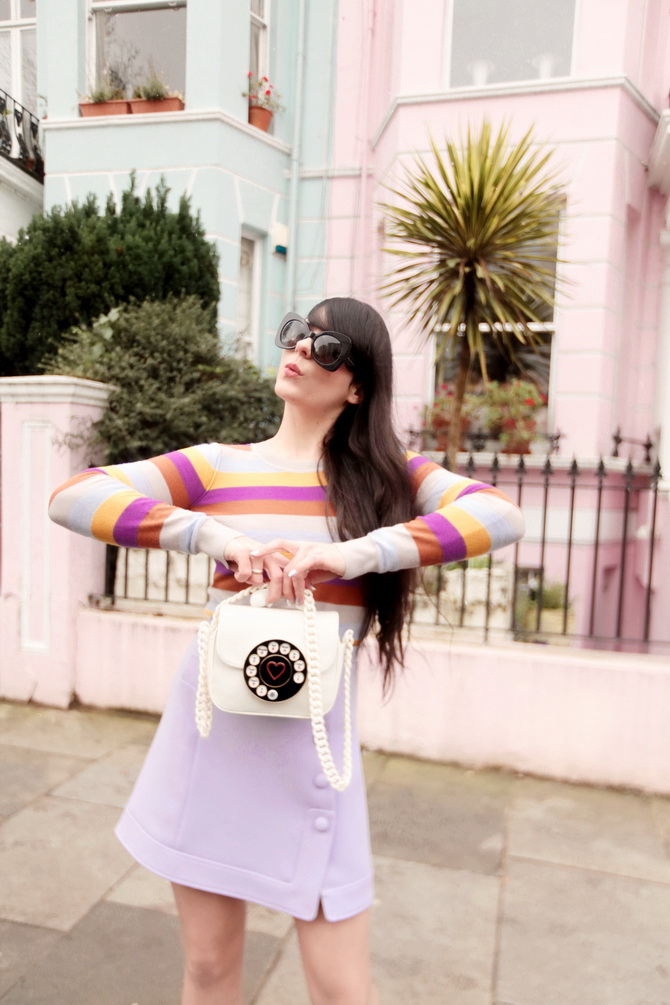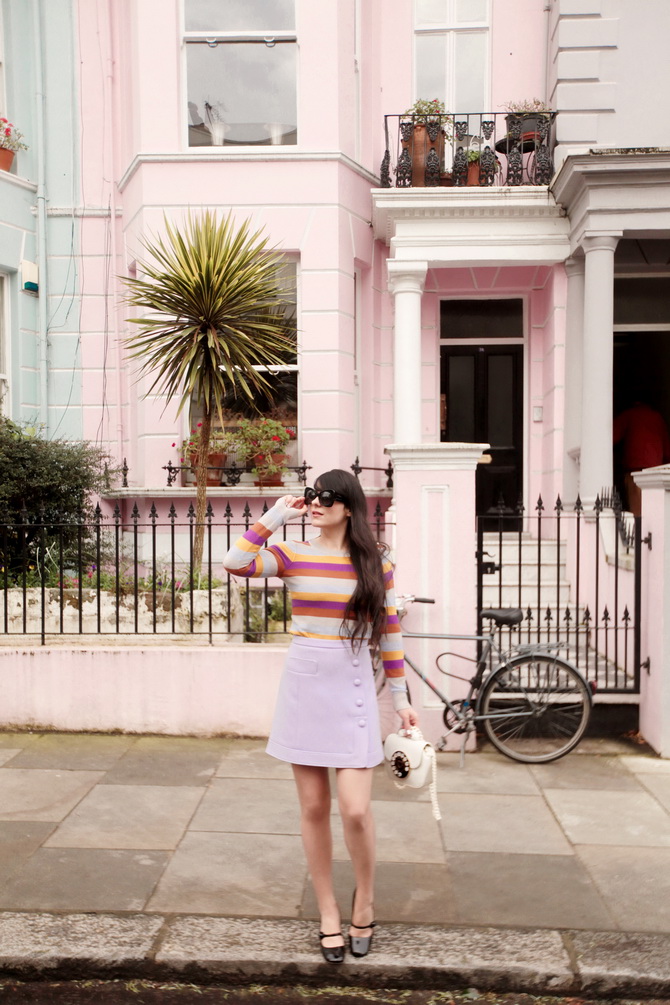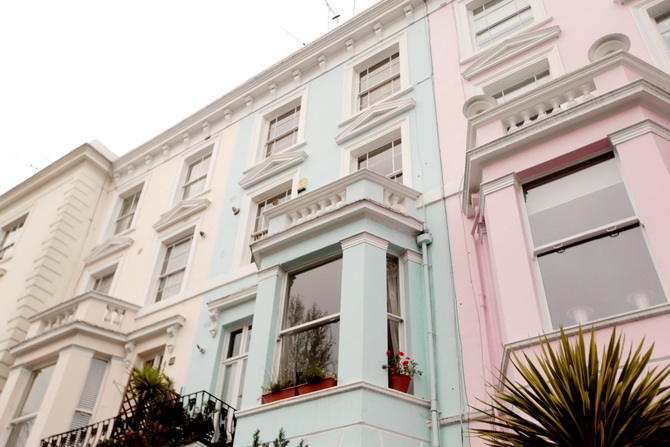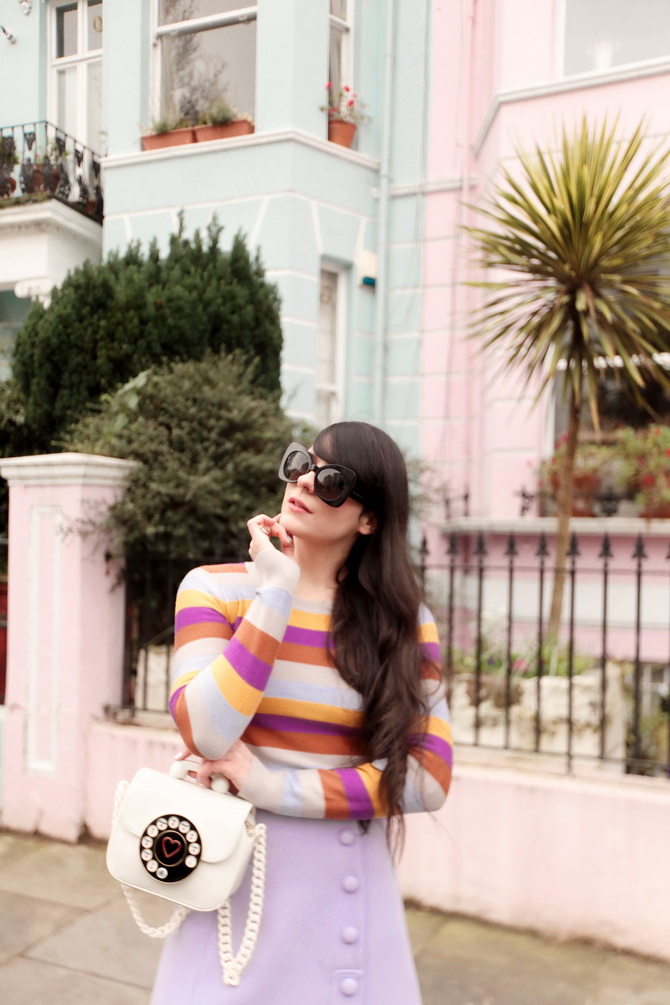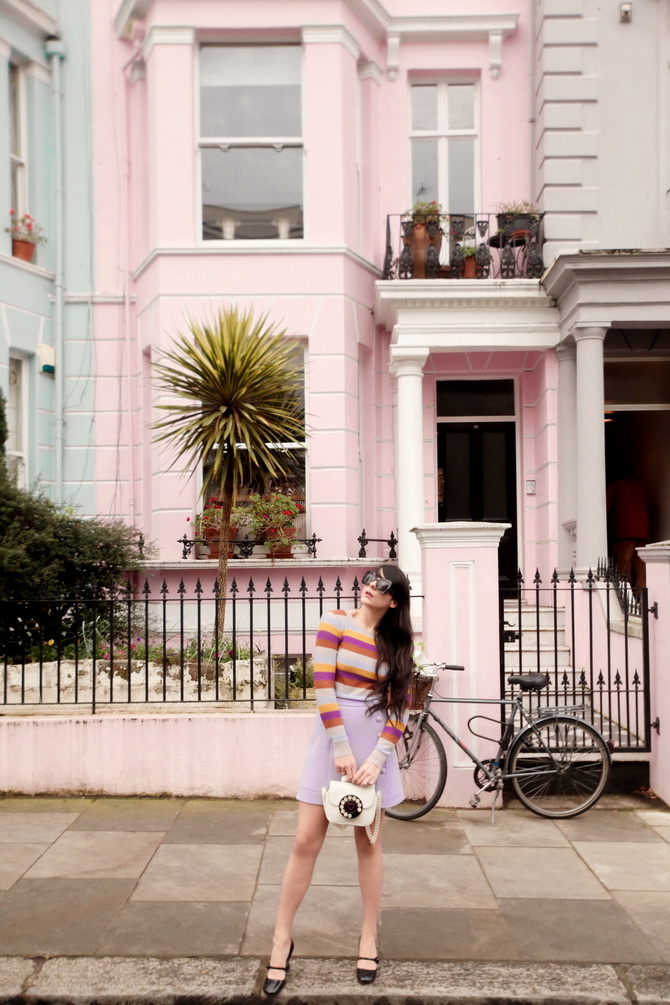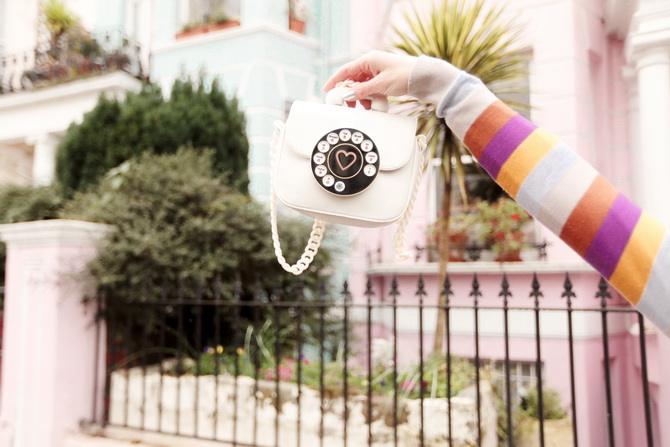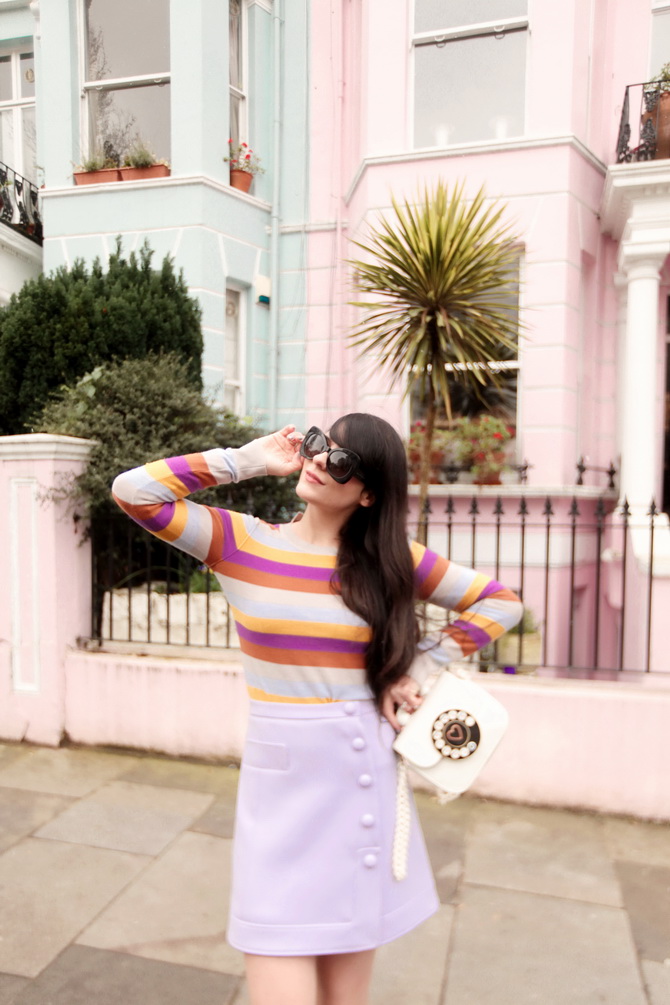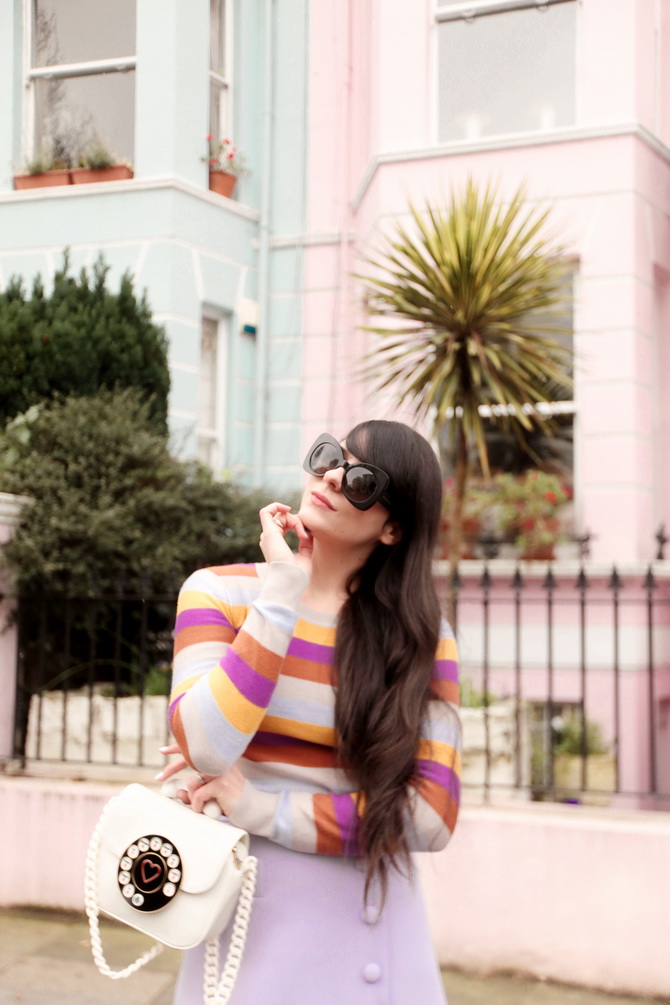 –
–
Pull / Jumper : Sonia by Sonia Rykiel
Jupe / Skirt : Carven
Lunettes / Sunglasses : Marc Jacobs in collaboration with Disney ( I am not like other girls )
Sac / Bag : Charlotte Olympia
Chaussures / Shoes : miu miu
–
–
–
Related posts :
---