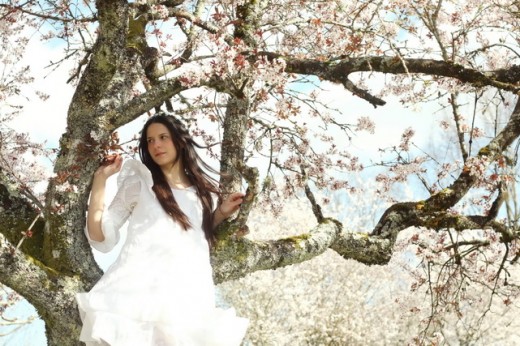 –
If there is one thing that I impatiently wait for every year, it's that moment each spring when the cherry trees blossom!
There's one right in the middle of the country garden where I spend the odd weekend here and there. And this year, just like the last, I was lucky enough to witness the burgeoning of these magnificent trees once again.
For me, this moment symbolizes the arrival of spring.
In order to properly celebrate the first taste of many beautiful days to come, I wore a white dress and a crown of flowers and perched myself at the very top of the cherry tree as a means to take in the freshly opened delicate petals as closely as I possibly could.
–
Music: Air – Cherry blossom girl

–

S'il y a une chose que j'attends avec impatience chaque année, c'est bien que les cerisiers fleurissent !
Il y en a un au milieu du jardin là où je passe souvent quelques week end à la campagne. Cette année, tout comme l'année dernière, j'étais bien au rendez vous pour assister à l'éclosion des fameux bourgeons !
Pour moi , c'est un peu l'évènement qui annonce l'arrivée du printemps.
Et pour justement fêter dignement cet avant goût des beaux jours, c'est vêtue d'une robe blanche et d'une couronne de fleurs dans les cheveux que je suis aller me percher tout en haut du cerisier, histoire d'aller humer et admirer les pétales délicats de plus près.
–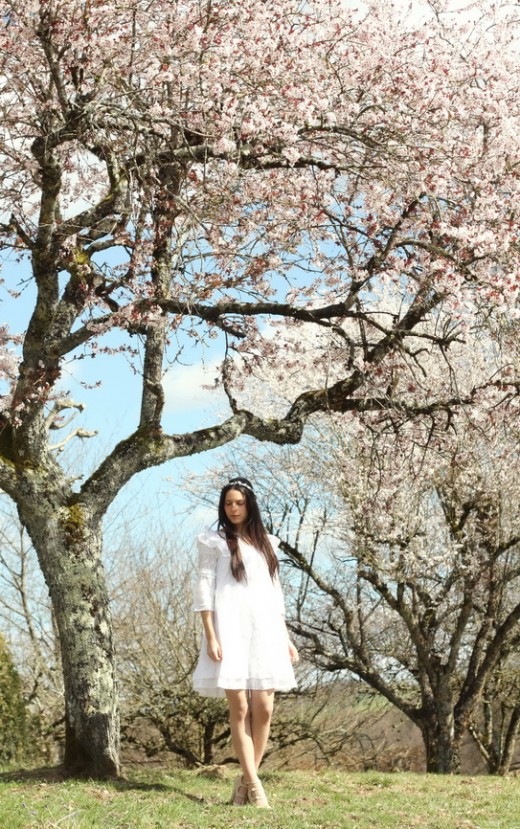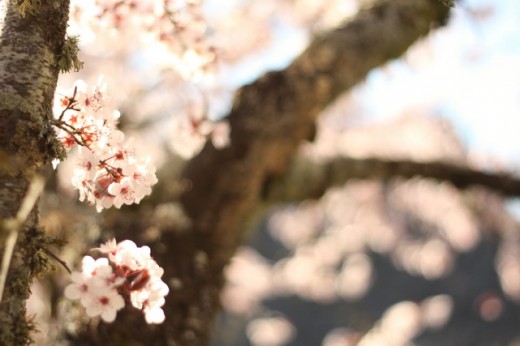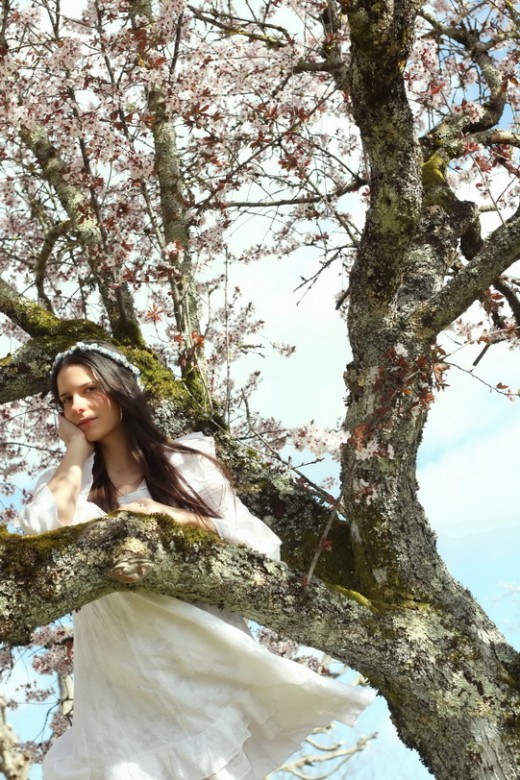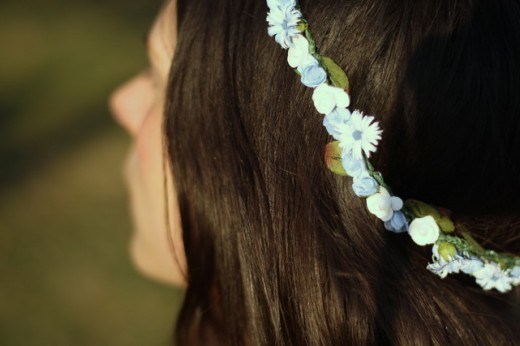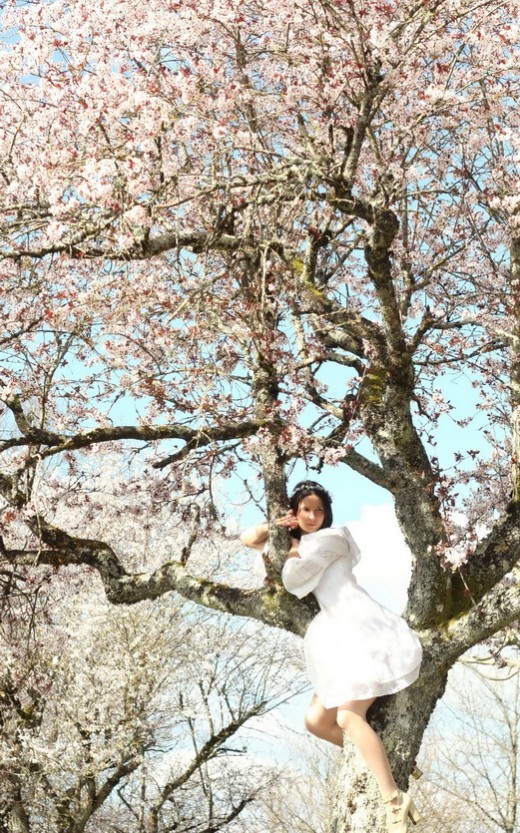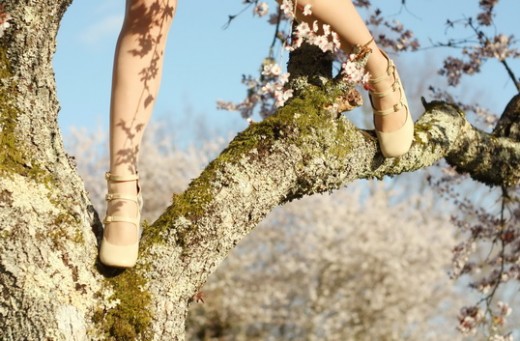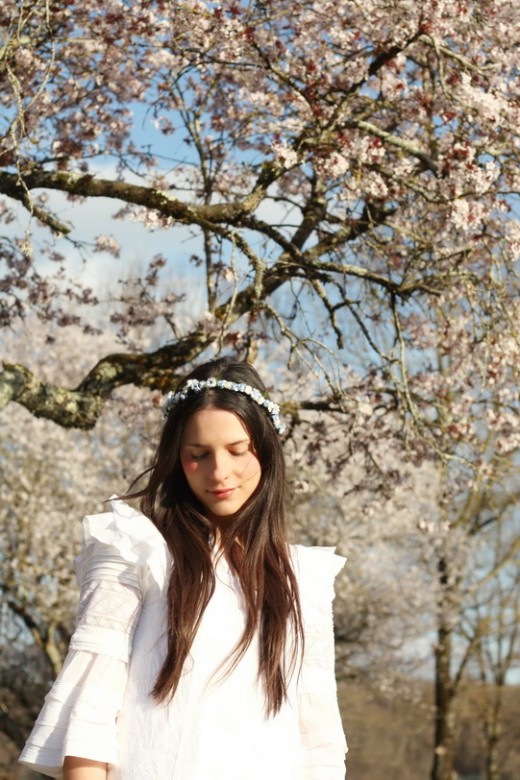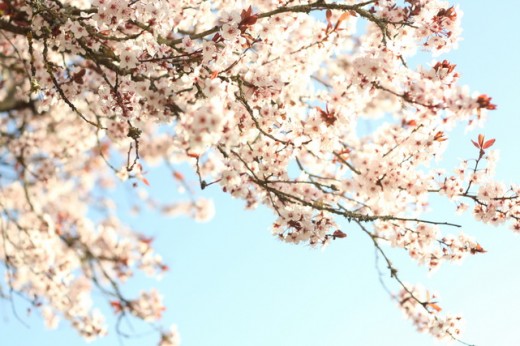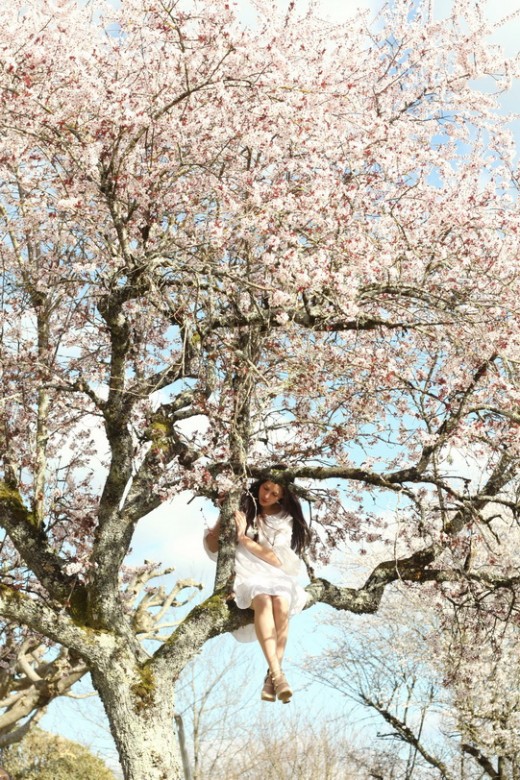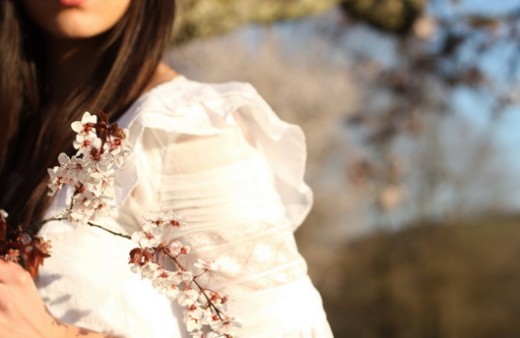 –
Robe Zara / Zara dress
Chemisier Zara / zara blouse
Couronne fabriquée moi même / home made flower crown
Chaussures Chloé / Chloé shoes
–
Related posts :
---