–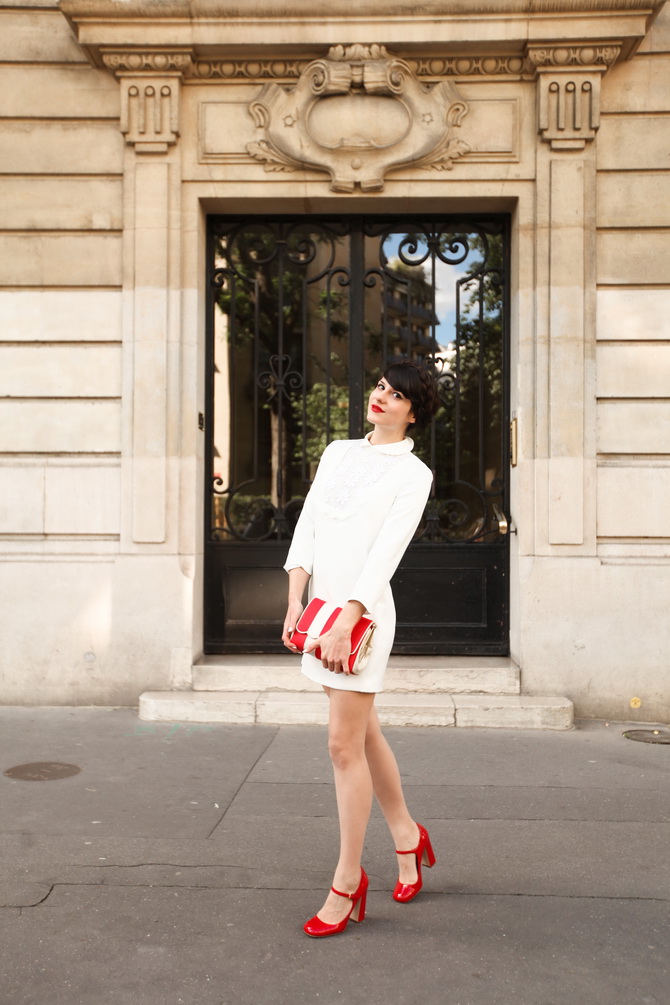 –
–
Ma collection de sacs Charlotte Olympia se complète, et j'ai récemment accueilli un petit nouveau: une pochette qui reprend les tissus rayés que l'on peut voir en bord de mer.
Avec, je me sens déjà en vacances prenant le soleil allongée sur un transat !
Trouvé chez Avenue K, j'ai tout de suite craqué dessus, tant elle me fait penser à la couverture du Vogue Américain de Juillet 1939 !
Mais comme il va falloir encore attendre quelques semaines avant de me retrouver pieds nus dans le sable, j'ai opté pour une petite robe blanche et mes talons miu miu rouges ( trouvés chez Vestiaire Collective ) qui s'accordent parfaitement avec le sac et apportent un peu d'été dans les rue de Paris.
–
–
♫ ♪ Annette Hanshaw – I've got a feeling I'm falling
–
–
My Charlotte Olympia bags collection is growing. I welcomed a brand new one recently: a very cute pouch with seaside fabric inspired print.
When I wear it, it almost feels like I'm lying on a long chair getting a nice tan in the sun.
It comes from Avenue K, and I instantly fell in love with it, as it reminds me an American Vogue cover from July 1939 !
But as I'll have to wait a little longer before walking bare feet in the sand, I went for a cute little white dress and my red miu miu heels ( found on Vestiaire Collective ), perfectly matching with the bag, and bringing a summer feel to a Parisian background.
–
–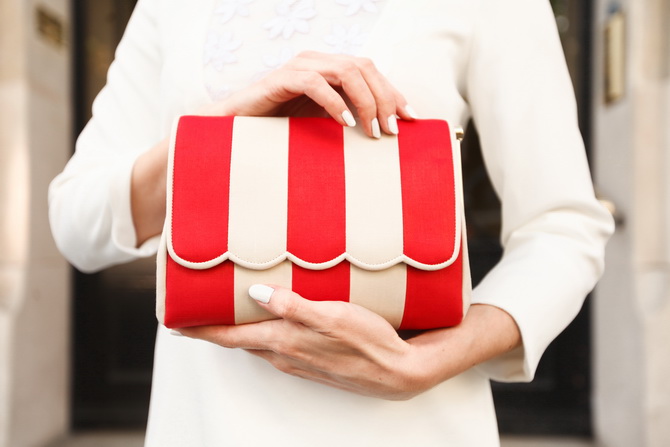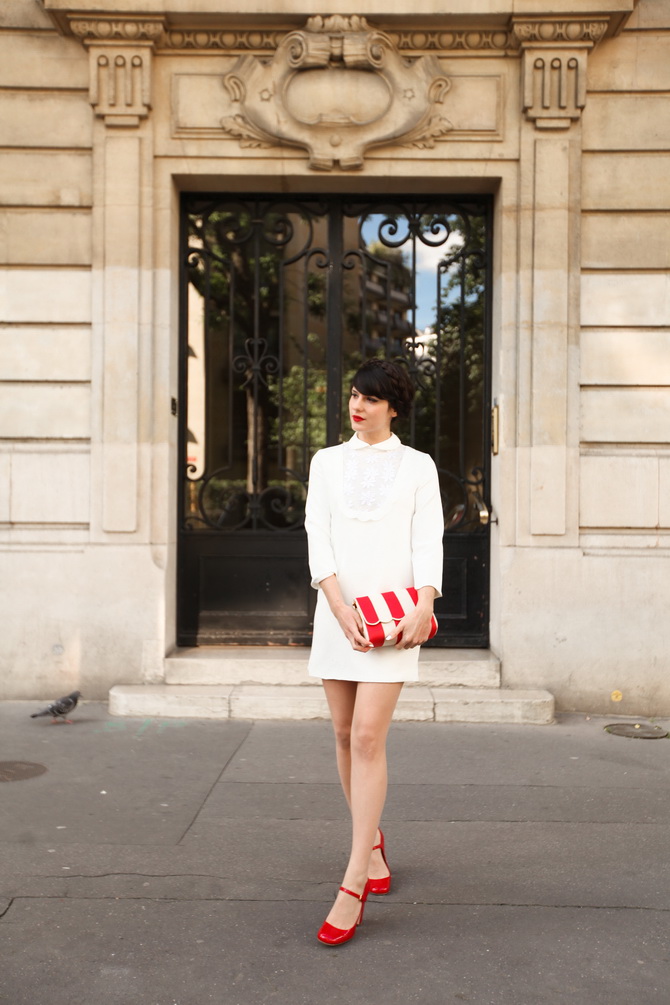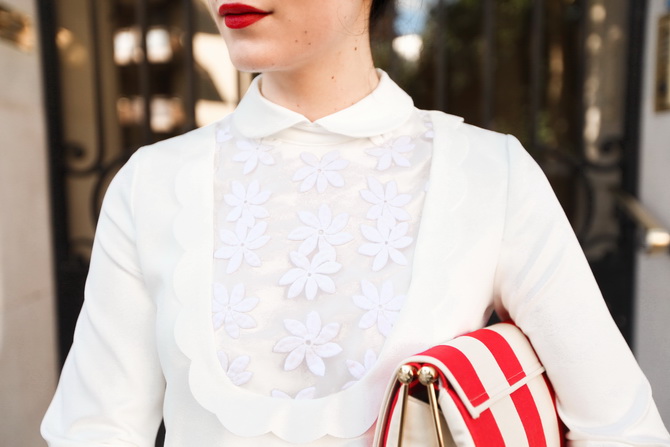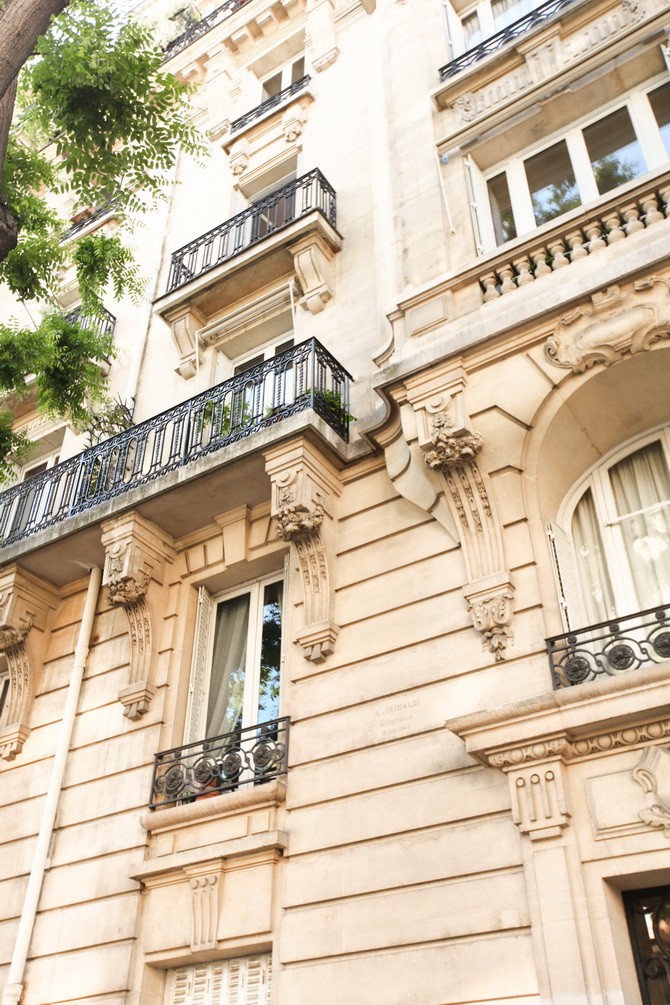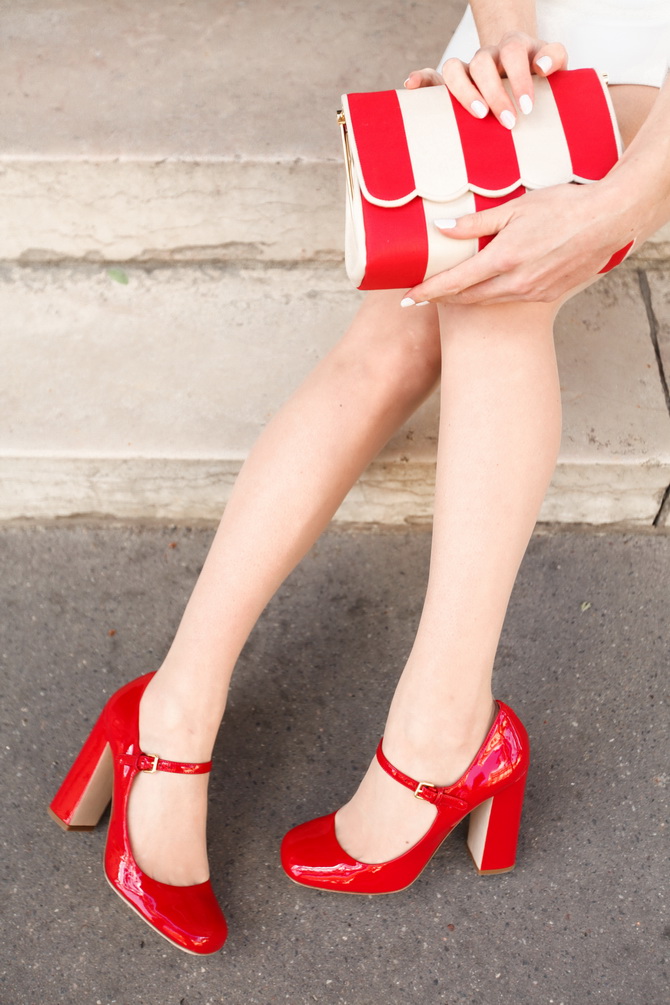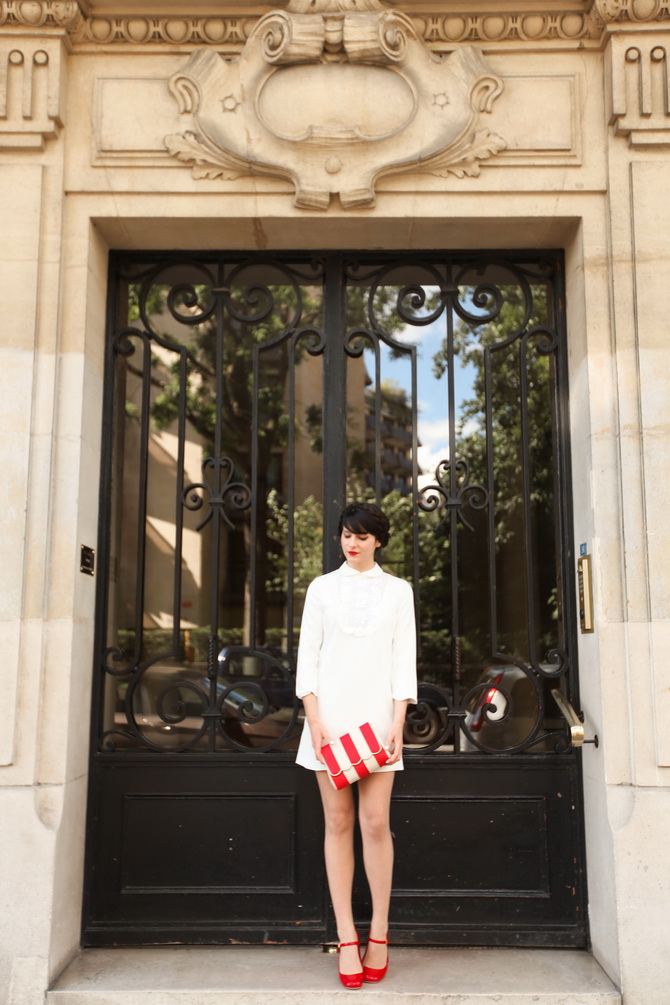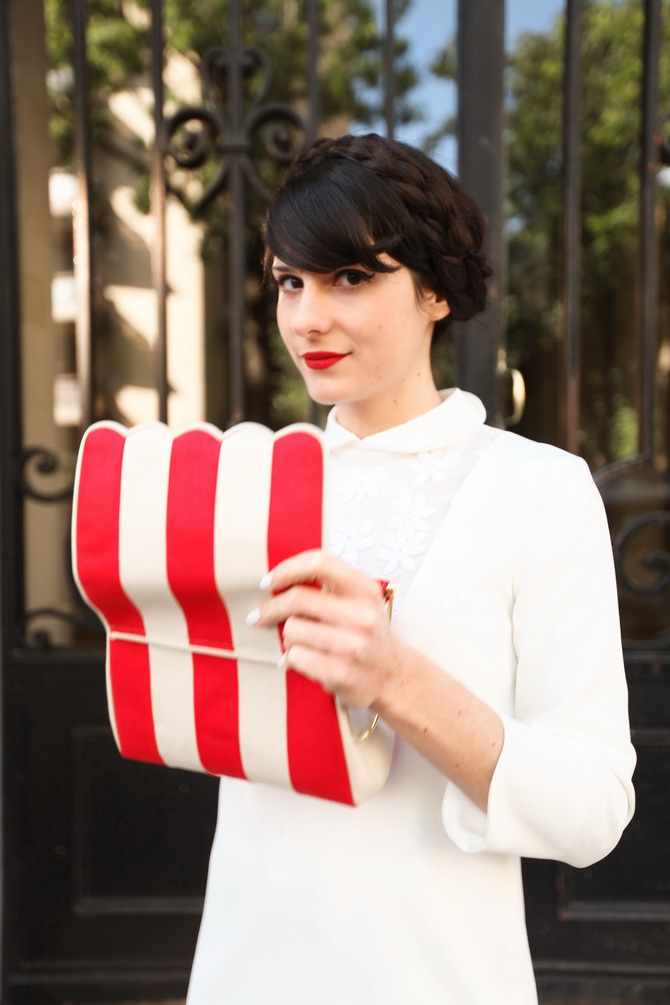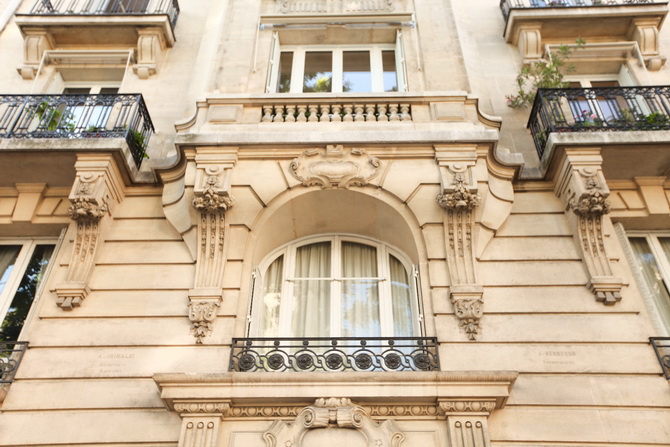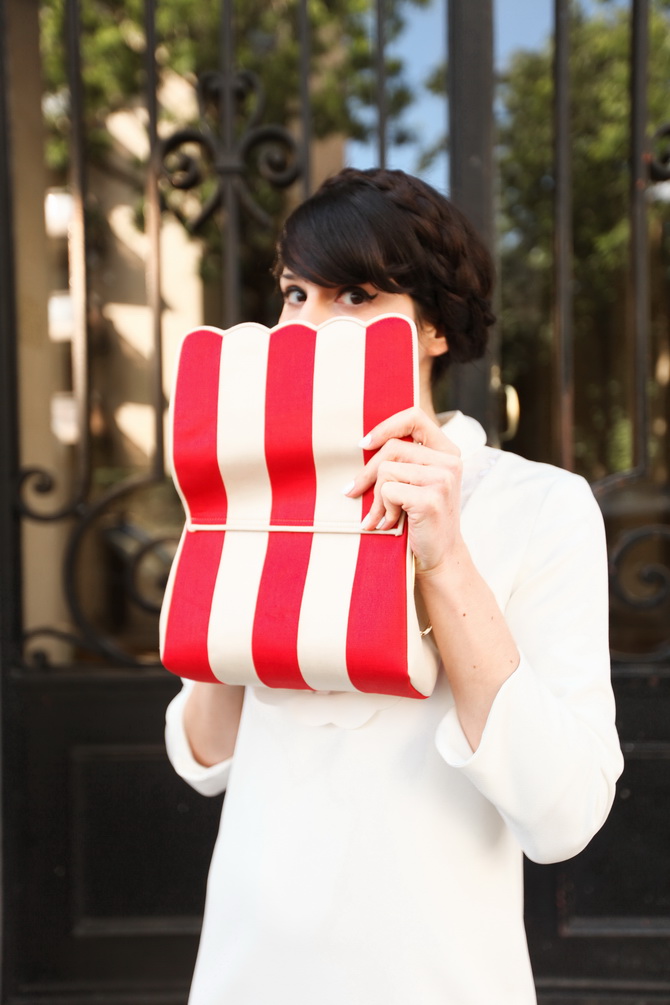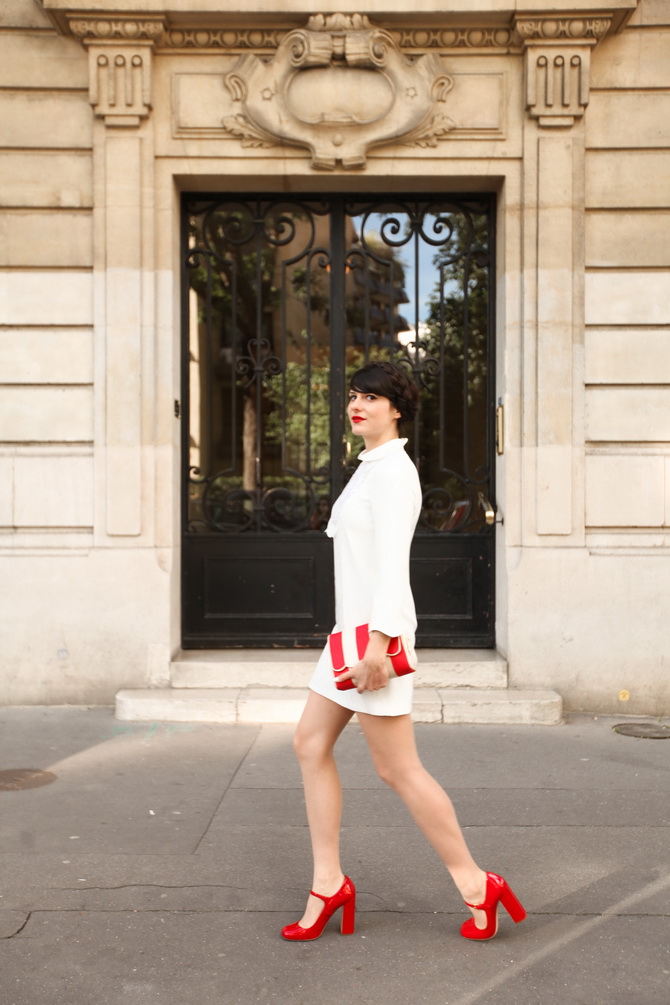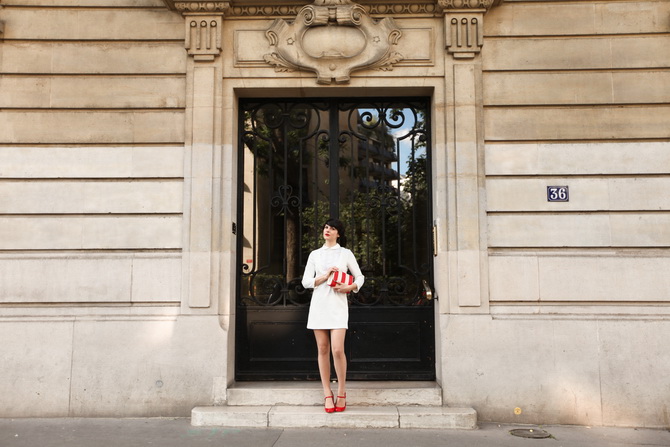 –
Robe / Dress: Dahlia
Sac / Bag : Charlotte Olympia via Avenue K
Chaussures / Shoes : miu miu via Vestiaire Collective
Rouge à lèvres : The Cherry Blossom Girl x Galeries Lafayette
–
–
–
Related posts :
---