–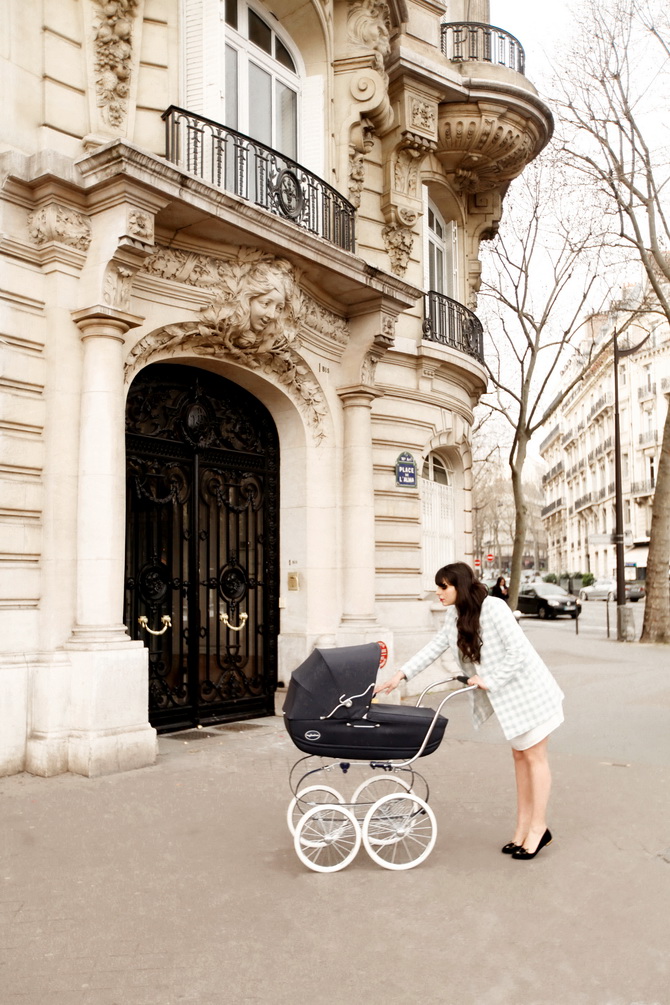 –
–
La nostalgie de jouer à la poupée peut-être, j'ai toujours été fascinée par les landaus.
Ma mère nous a baladé mon frère et mes soeurs chacun à notre tour dans un modèle Bonnichon, puis en grandissant, j'ai sans doute été sensibilisée par des scènes dans Hook et Rosemary's baby.
Et puis il y a eu cet éditorial qui m'a très fortement marqué dans Vogue Paris.
Intitulé « No Smoking », où Lily Donaldson avec son ventre rond, jouait le rôle d'une future maman avant l'heure avec toute la panoplie pour bébé, et bien sûr … un landau!
C'était en 2009, j'avais trouvé ça tellement original et amusant !
Du coup je me suis dit pourquoi ne pas sortir ma Inglesina Classica juste le temps de faire quelques photos ?
Aujourd'hui c'est clair, je me retrouve un peu dans le même cas loufoque que Lily dans Vogue !
–
–
♫ ♪ The Shirelles – Foolish Little Girl
–
–
The nostalgia of playing with dolls maybe, I have always been fascinated by old school looking prams.
My mother owned a Bonnichon one, which she used for my brother and sisters. Then growing up, I guess viewing scenes in movies such as Hook and Rosemary's baby probably  caught my interest.
And then there was this editorial in Vogue Paris entitled « No Smoking » : a round belly Lily Donaldson was playing the role of a future mother, with all the ( not born yet ) baby's equipment and of course … a pram !
It was in 2009, and I remember thinking how fun and original it was when it was released !
So I recently thought why not taking my Inglesina Classica out just the time to take a few pictures ?
Today something is sure, I find myself in the kind of same crazy situation as Lily in Vogue !
–
–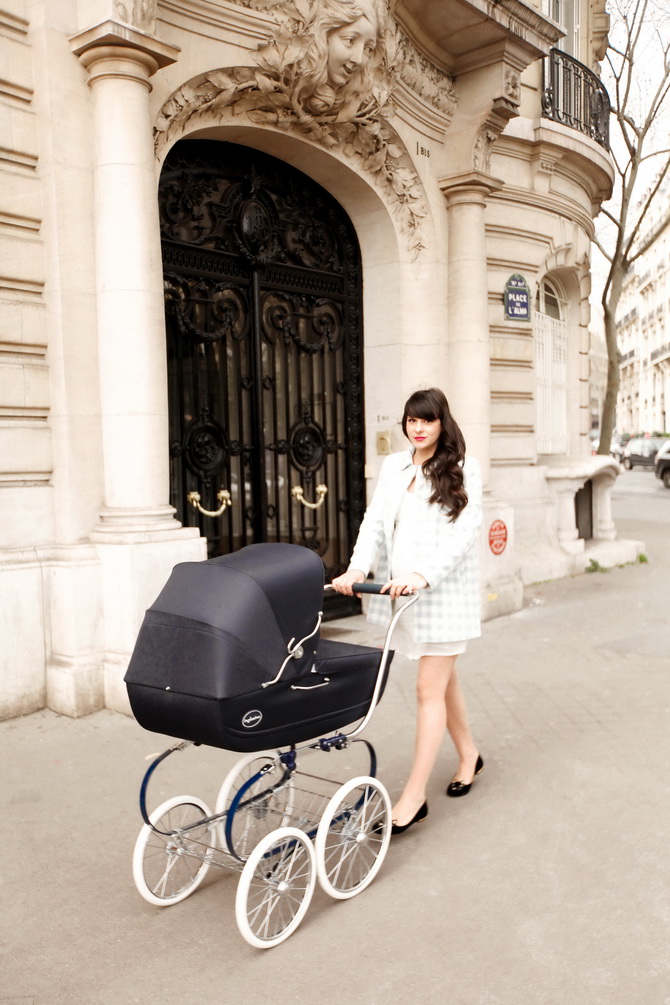 Manteau / Coat : ASOS
Chaussures / Flats : Charlotte Olympia
Landau / Pram : Inglesina Classica
–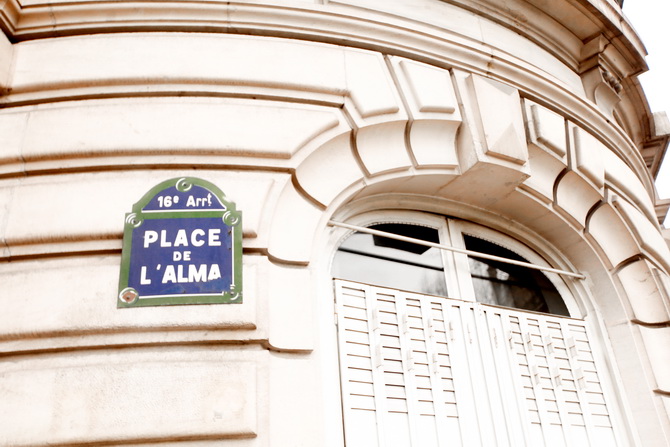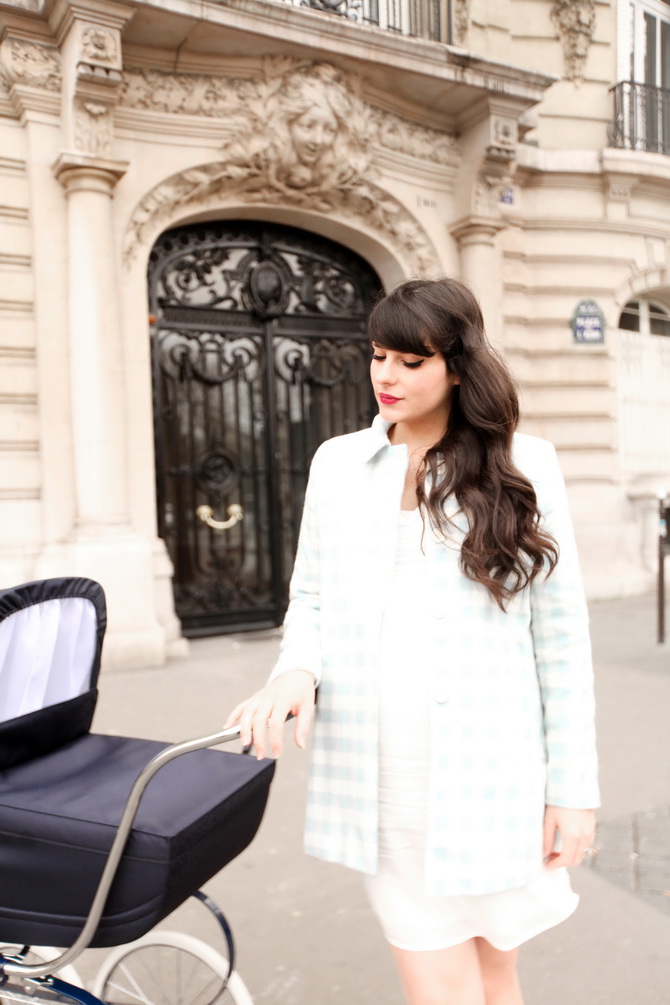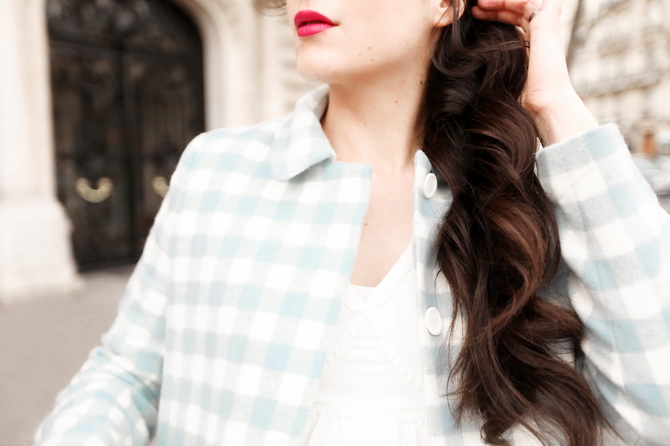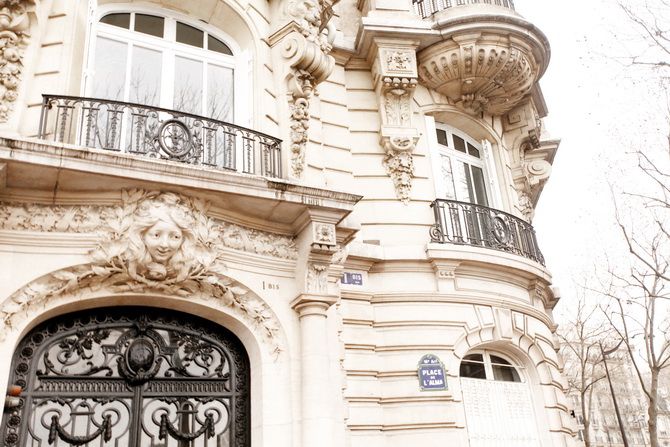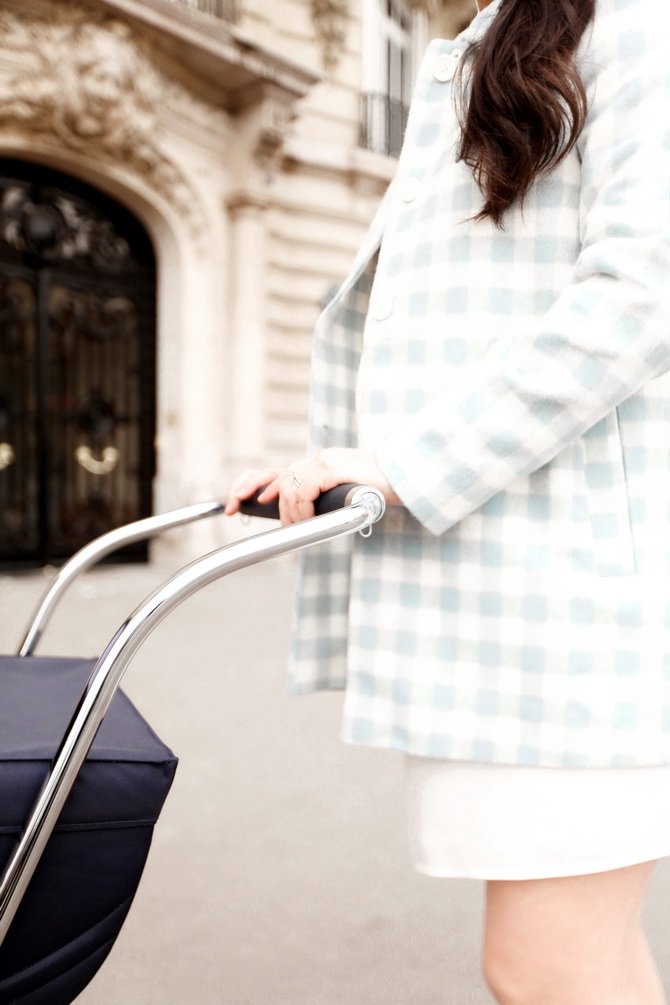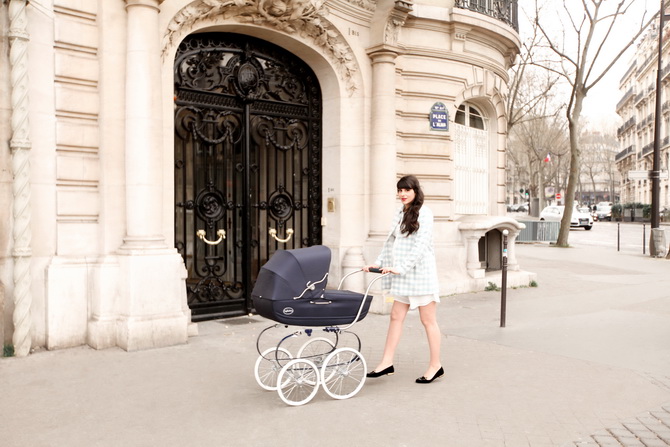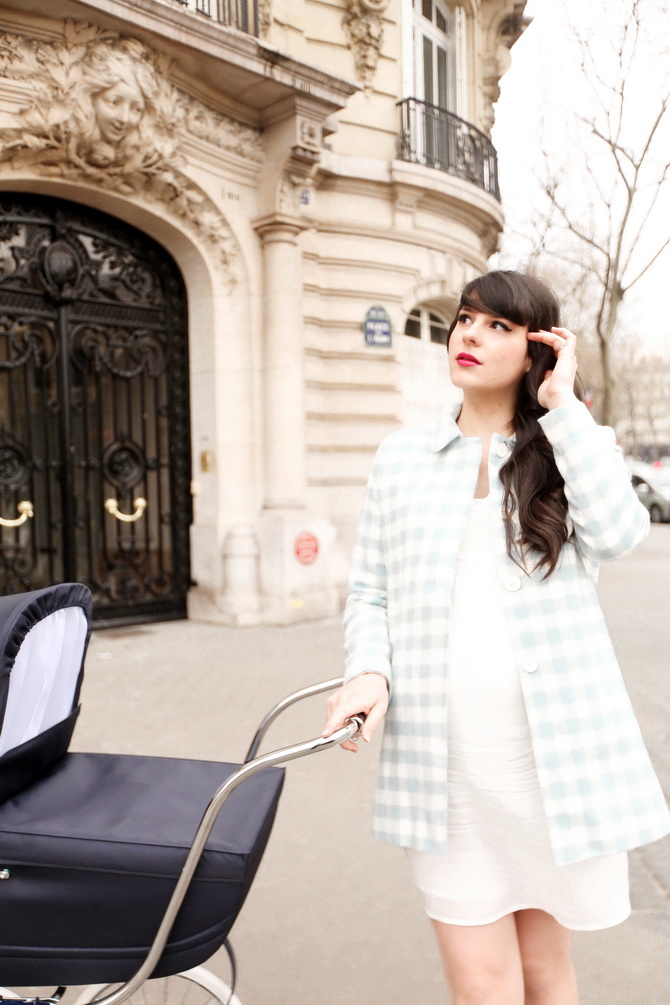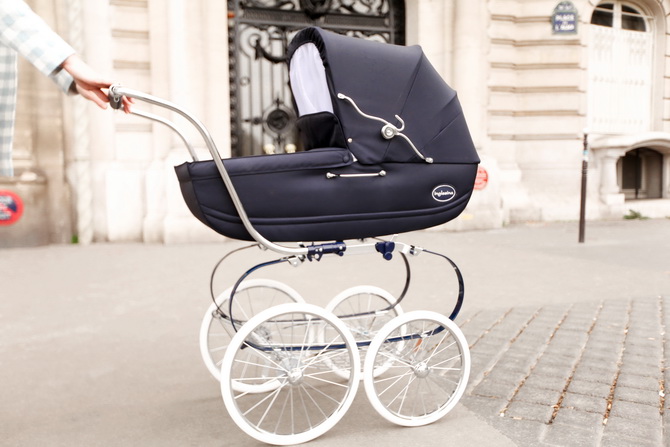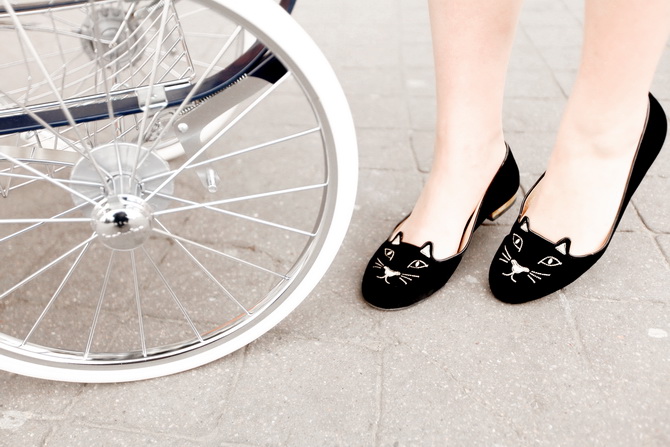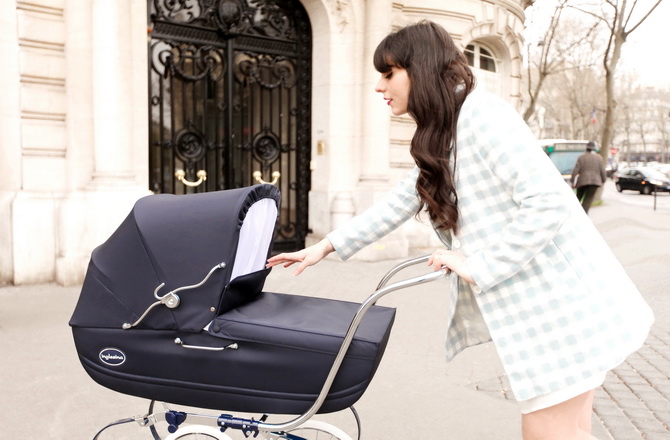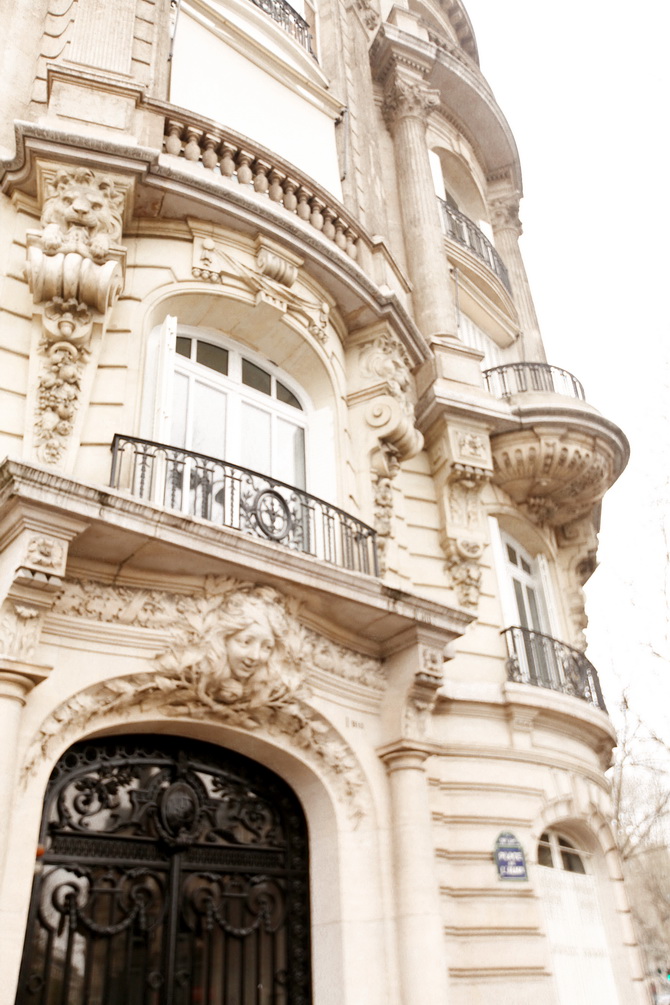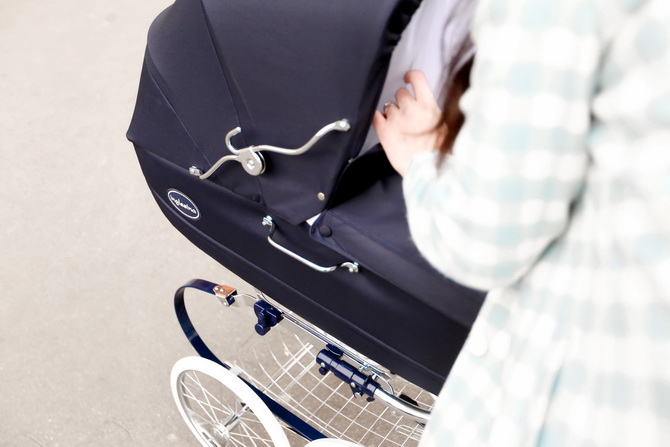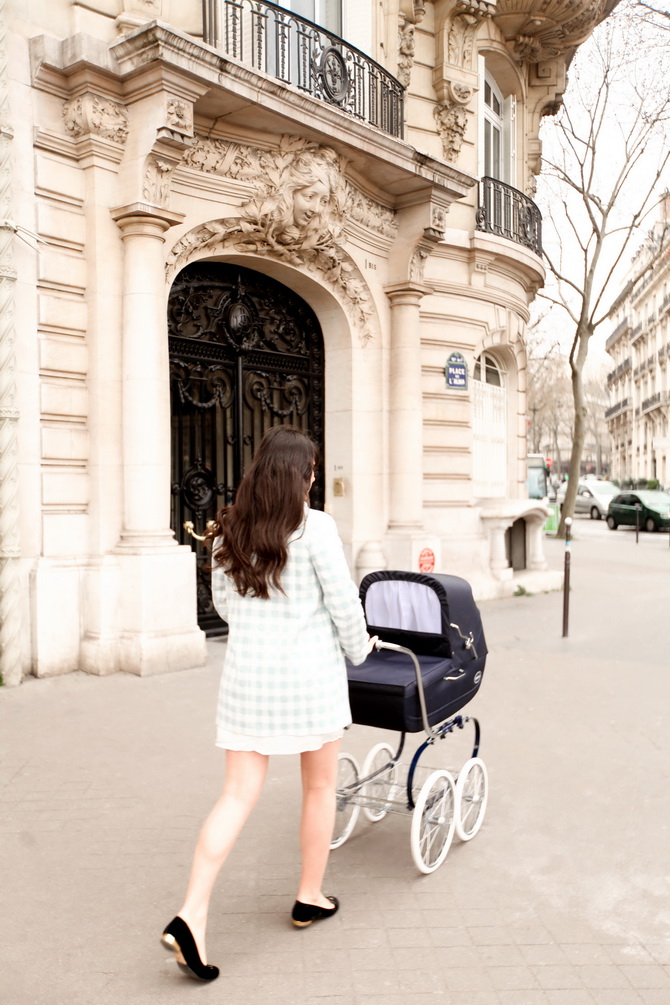 –
–
Manteau / Coat : ASOS
Chaussures / Flats : Charlotte Olympia
Landau / Pram : Inglesina Classica
–
–
–
Related posts :
---